I can hardly believe I actually did yoga this morning at 6:30am! I usually don't even wake up that early!
Yoga was one of the best decision's I made all day. I'd forgotten how yoga puts me in the THE BEST mood for the REST of the day. Even a Monday work day couldn't take the happiness away. I was so cheerful and smiley all day! lol
Yoga with friends = best part of day (except for maybe zumba which may tie) – so glad I went!
Saying "see you later" (you guys know I don't like "goodbyes") to Kath who's moving this week = worst part of day. I hate farewells, and I'm going to miss my friend! Hopefully, she visits us again soon!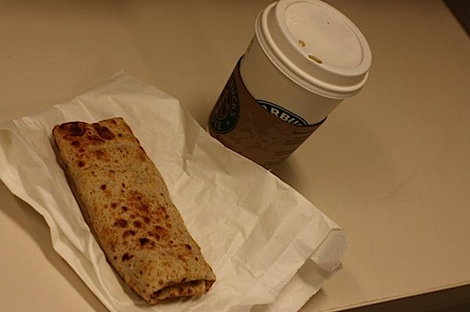 I celebrated Starbucks Monday and got a spinach feta wrap and grande vanilla soy latte.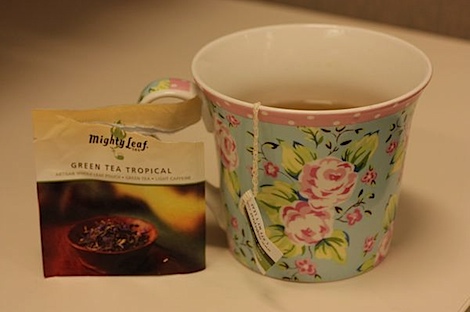 My last fancy green tea in my desk. 🙁 Guess it's time to re-stock.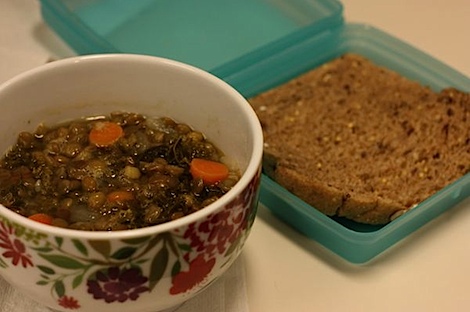 Lunch was leftover Lemony Lentil Soup and a piece of GH Whole Grain Goodness.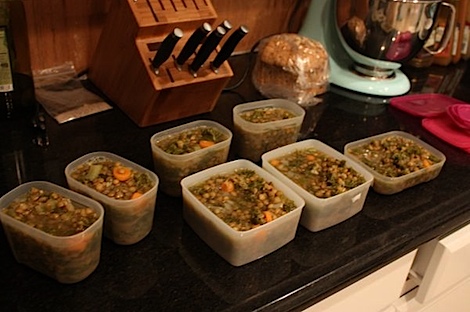 PS I had lots of leftovers of that soup! I stored 2 medium sized containers in the fridge for lunch this week. The rest are going in the freezer to be meals when I need a quick, convenient, but healthful meal at a later time.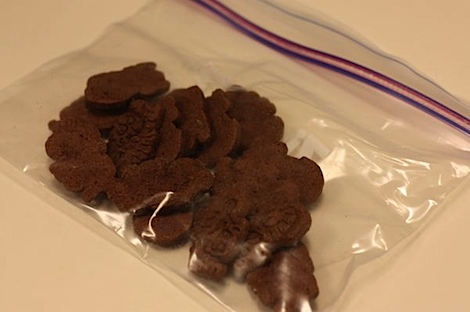 Plus vegan chocolate cat cookies leftover from the vegan homemade ice cream I made this past weekend (and boy are there a TON left!).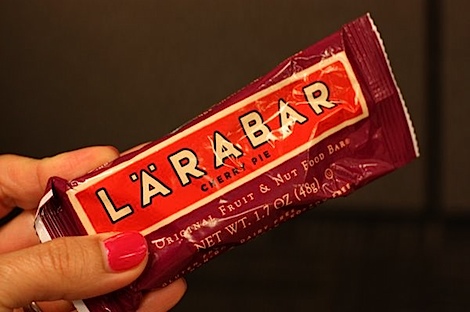 Larabar in Cherry Pie was my pre-workout snack of choice.
***
Post work I decided a second workout for the day was in order – ZUMBA! Yes, I pushed my way through a fun-filled hour of zumba the same day I already did an hour of yoga. I'm not normally a fan of multiple workouts in one day since I like to give my body plenty of rest, but what can I say….I really wanted to zumba and my body felt up to it. Guess I was just owning my strength. 🙂
***
Post zumba I had a date with some friends.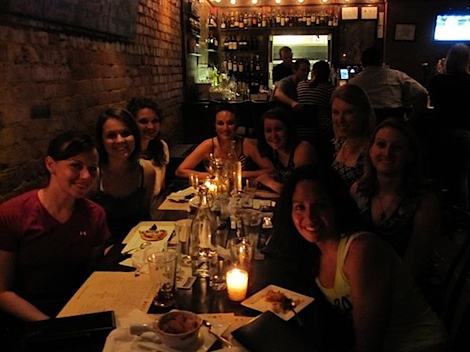 These friends: L back to R: Michelle, Jessie, Katie, Kelly, Jen, Jen, Brittney, me.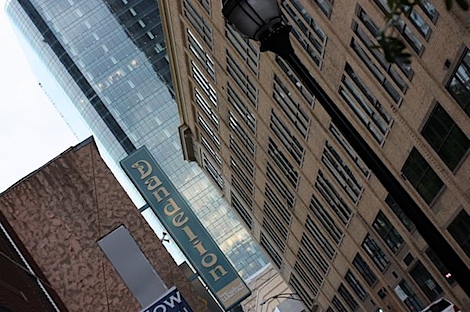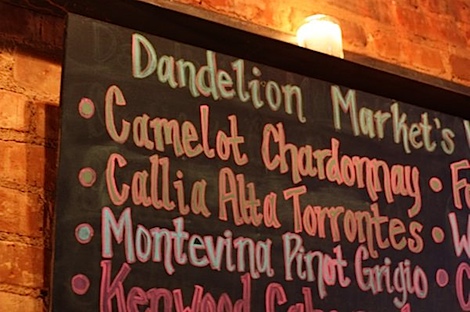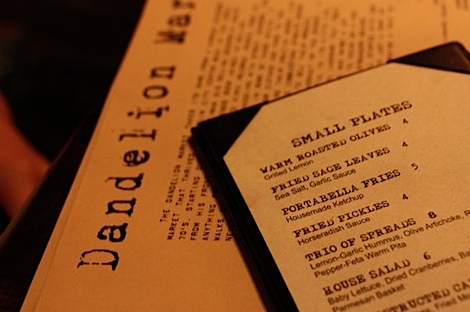 We met up at Dandelion Market thanks to a Groupon we all purchased to try the restaurant out. We paid $10 for $20 gift certificates! Score! Click here to check out Groupon for yourself – it's all over the country.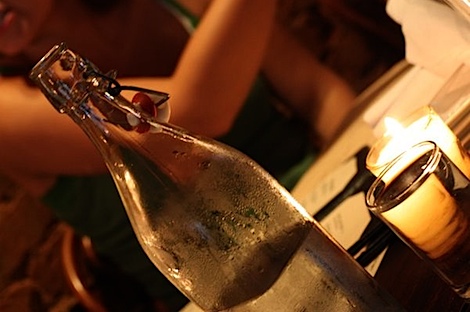 Loved their table water pitchers.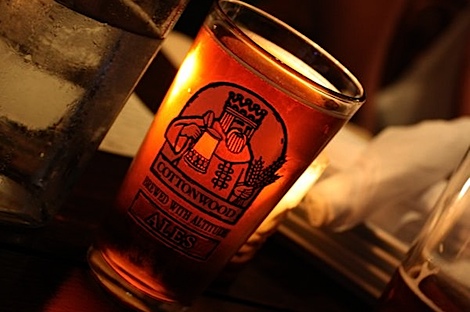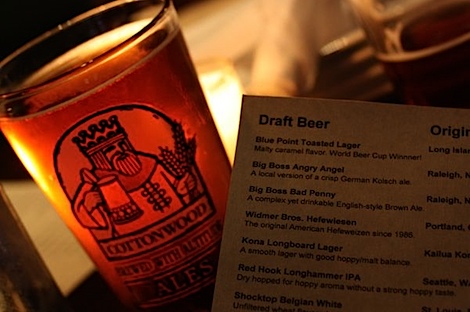 I tried the Blue Point Toasted Lager. The beer was served a little warm but the flavor was really nice.
Michelle and I split 3 tapas: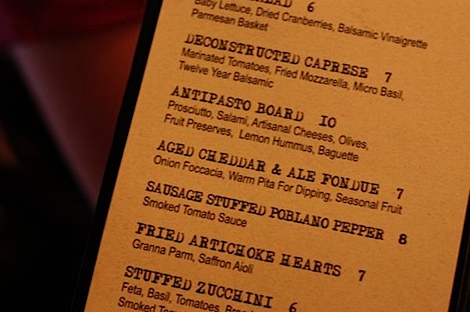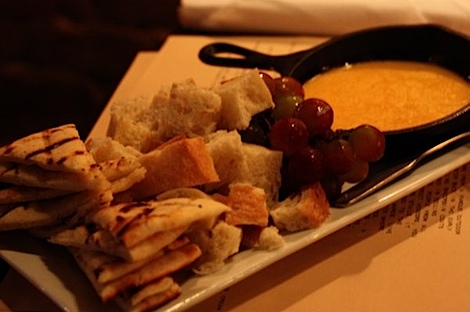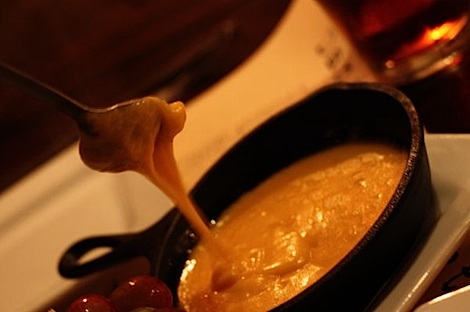 Aged Cheddar + Ale Fondue.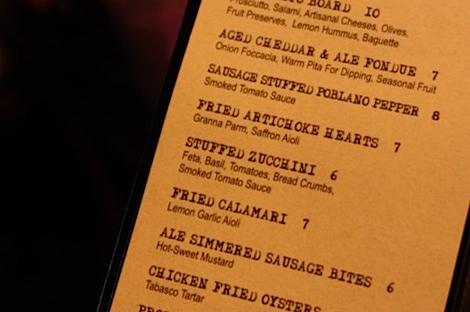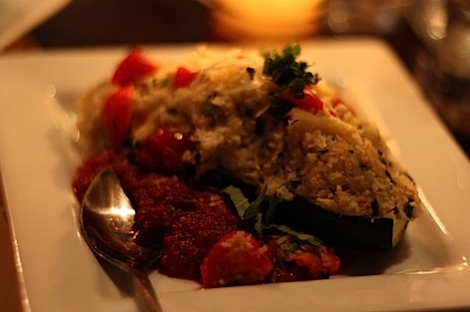 Stuffed zucchini.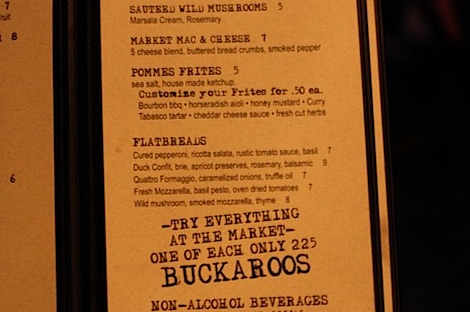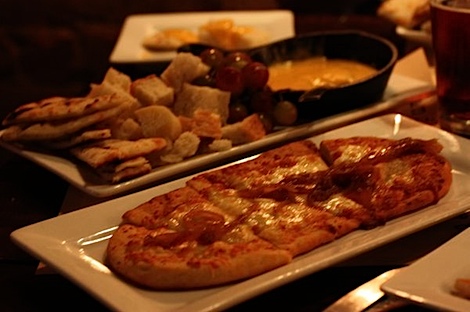 Flat bread with caramelized onions and truffle oil.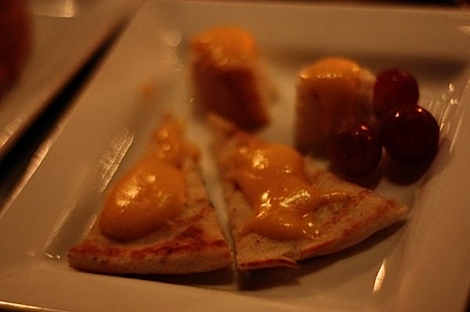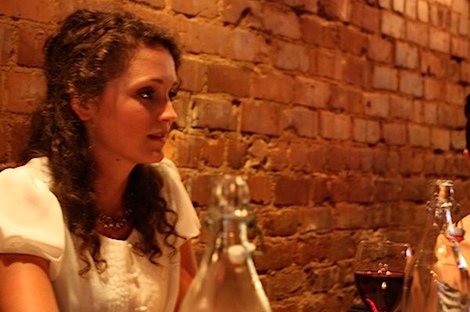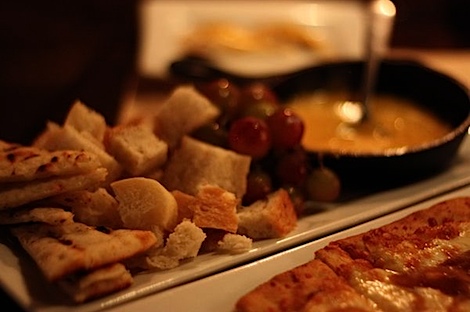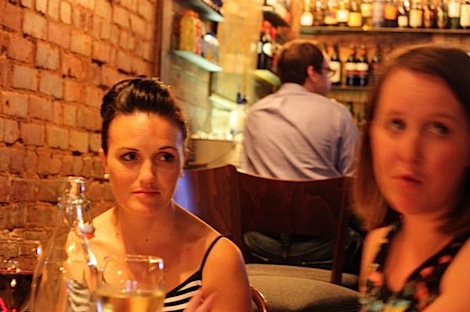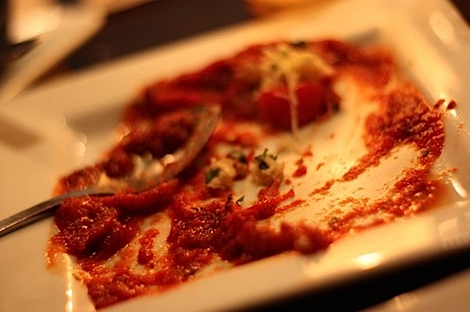 We chatted and snacked and chatted some more.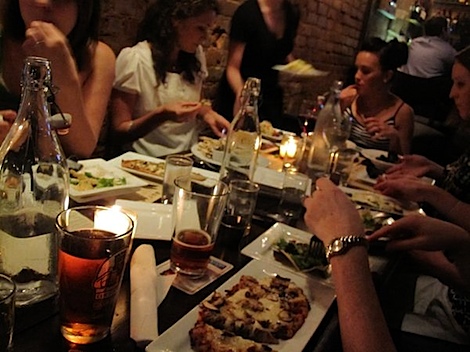 I love my food blogger dinners!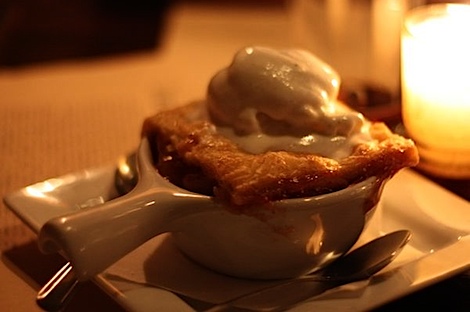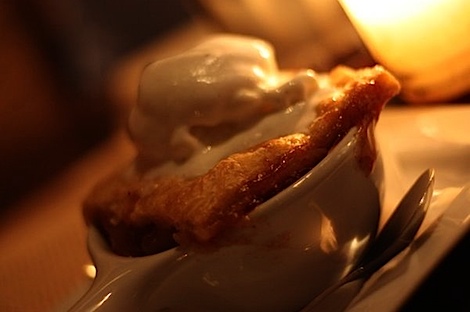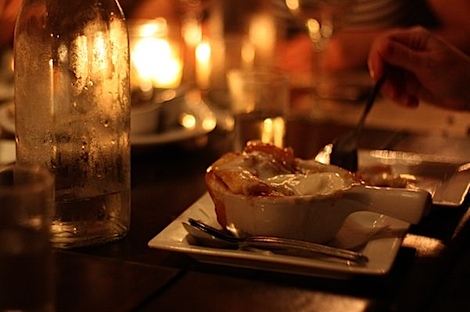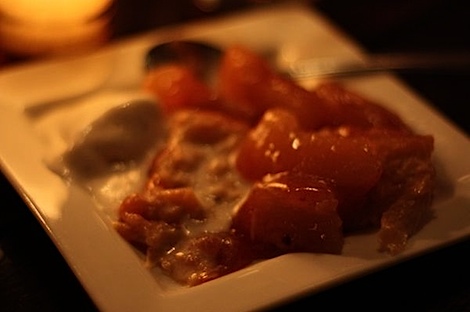 Apple crisp. The topping was a puff pastry like topping, not so much a crisp. Perhaps the menu had a different name and I'm remembering it wrong, but it was a lovely, hearty dessert. I ended up saving some for hubby to try later.
Btw, if you check out Dandelion Market, be sure to ask for Rick – he's very nice and will take great care of you!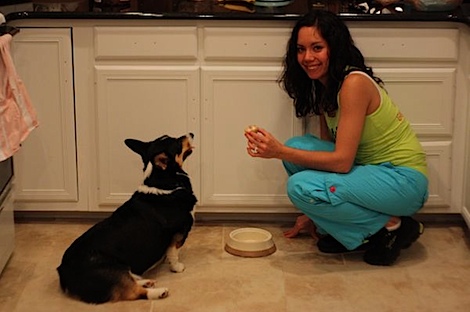 Back home, it was treat time for Bailey.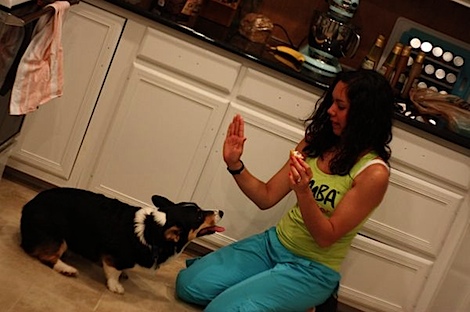 Gimme five!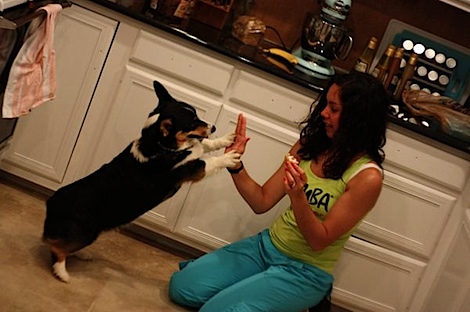 Booyah!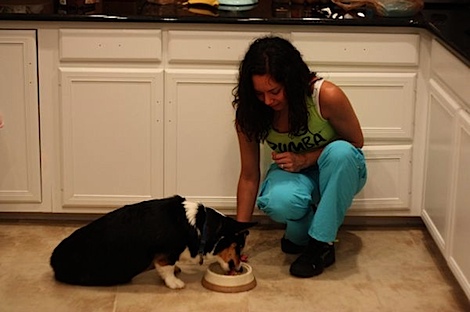 Nom nom nom time for Bailey.