I decided to tackle something I've always wanted to try – homemade bread! Not just sweet bread, like banana bread, but more the savory type. I figured I'd start with something easy – focaccia.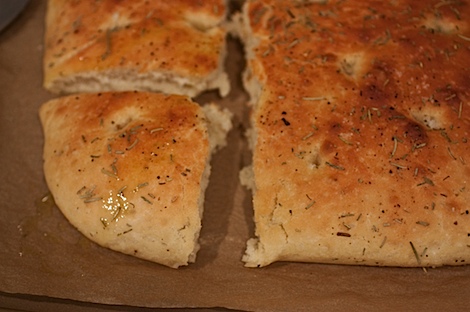 I decided to try out this easy focaccia I found on AllRecipes.com – click for recipe. I used all purpose flour instead of bread flour, just because I didn't have any on hand and didn't feel like going to the store.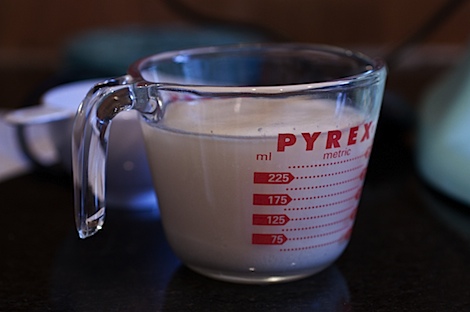 The only problem with the recipe was the fact that it had yeast in it. I don't have anything against yeast…it's just that I'm not very good at working with it. I've used it a time or two and every time, I seem to do something wrong.
This time, I carefully followed the instructions on the back of the package (since I was using active dry, while the recipe calls for instant), but I somehow still flubbed it.
I used nittanyjones' tip to use the stand mixer's dough hook on speed #2 for 2 minutes for the kneading part.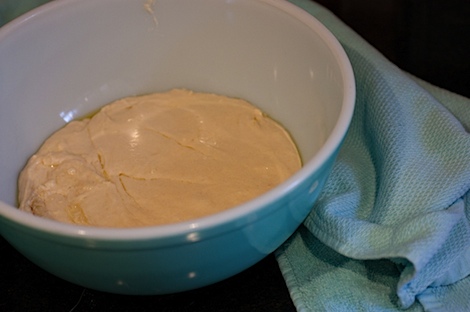 The bread never really did much rising.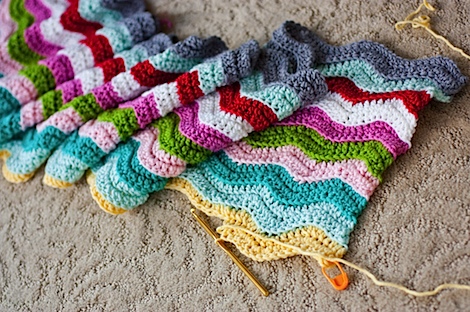 I did manage to work on my crochet ripple blanket while I waited for the first round of rising.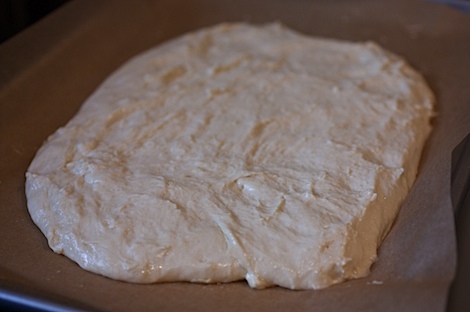 Then, it was onto the pressing. The focaccia was starting to take shape!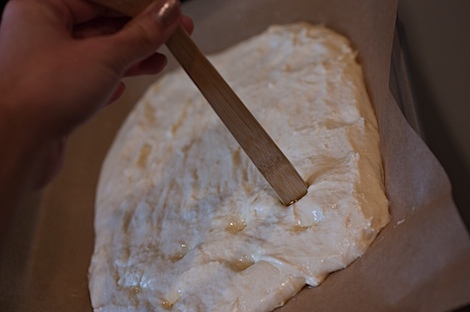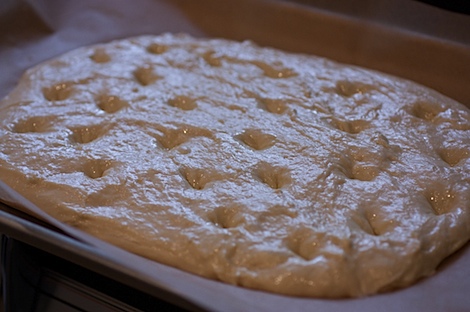 Add some dimples.
Add seasoning. I skipped the parmesan and instead added coarse salt. Rosemary focaccia is my favorite flavor of focaccia, so I stuck with the main flavor component, using dried rosemary. I thought about using some of the fresh rosemary in my herb garden, but I figured that would just burn easier than dried.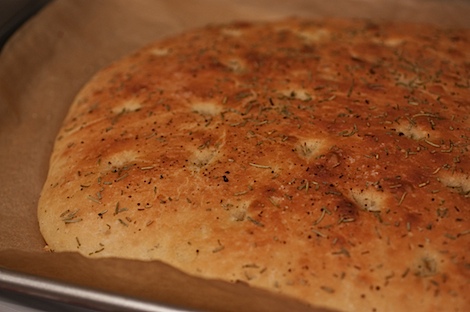 I waited with fingers crossed while the focaccia baked.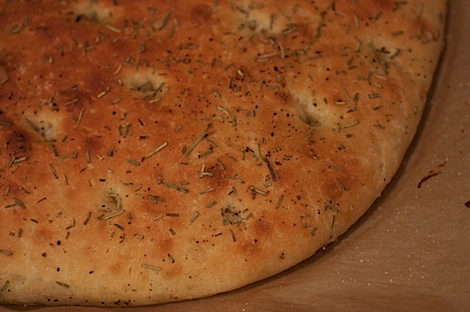 When I pulled it from the oven, I found this beautiful creation. Ta-da!
With my baking success, I was ready to move on to dinner.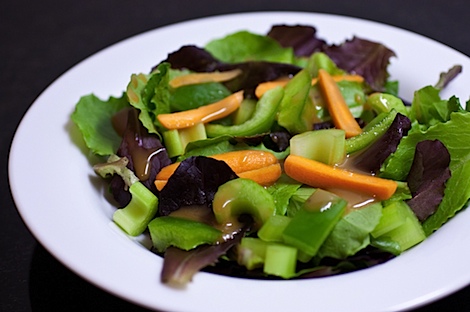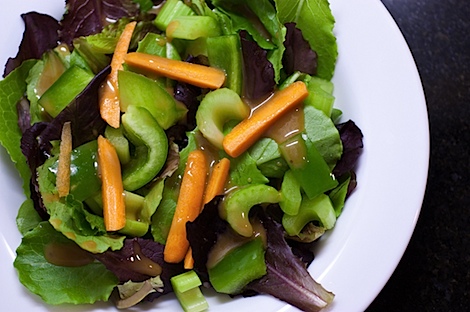 Hubby's brother stopped by on his way out of town to have dinner with us. We started with salads….
…before cutting into the delicious-smelling focaccia. Boy did it make the house smell yummy!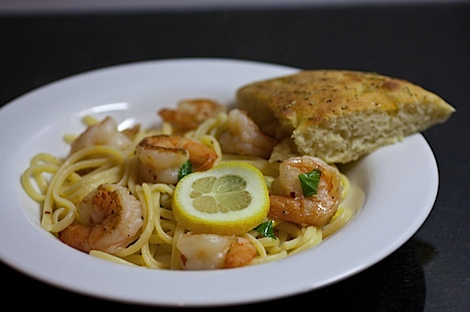 We made a family favorite for dinner – Ina's Linguine with Shrimp Scampi.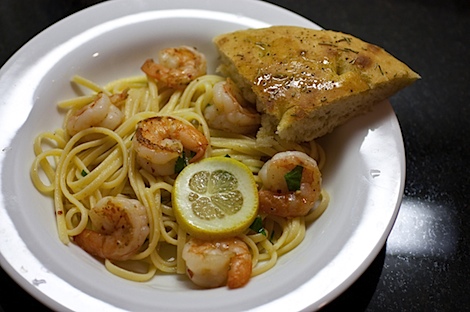 Hello carb-load! lol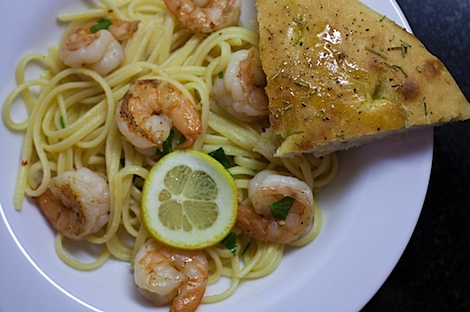 The focaccia never really rose like it was supposed to, but guess what…it was still delicious! Woohoo! Can't wait to try some new flavors! 🙂