I've been meaning to share these with you guys for awhile now…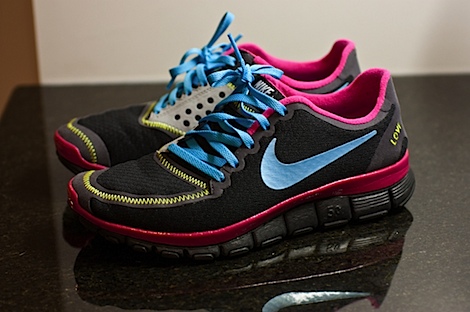 Meet my new Zumba shoes! Ok, they are not official Zumba shoes, but they are the shoes I purchased with the intention of wearing them to Zumba class. I first found out about these shoes when my friends Erica and Sarah ordered them and wore them to the Zumbathon in Roanoke. They were so darn cute!
I wore them to Foodbuzz and broke them in in San Francisco.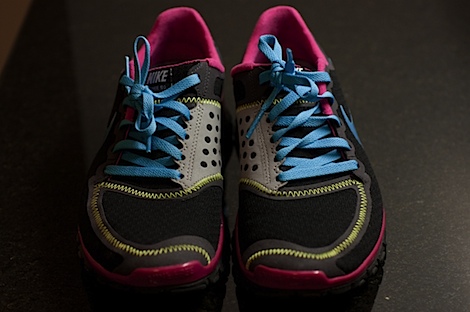 Normally I can't wear Nikes because they're generally narrow, but these fit great! They seem to run true to size. I generally wear a 7 1/2 – 8 US size, and I got a 7.5 in these.
The shoes are the Nike ID NikeFree 5.0 v4 iD Women's Running Shoe. I'm going to see if I can share my style # or something with you guys, in the event you want to order the same exact pair. Though, honestly, the designs are not difficult to customize.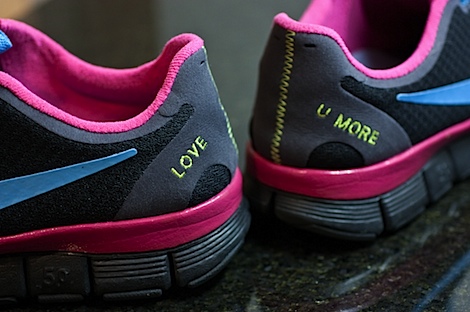 Erica and Sarah got "Doubt Kills" on their shoes after Zumba star Tanya Beardsley. My shoes were inspired by a quote from the Lady Gaga concert where she said, "I don't want you to love me more, I want you to love you more." So, I got a short version of the quote on my shoes "LOVE U MORE." We're all so hard on ourselves. I think everyone could stand to love themselves a little more.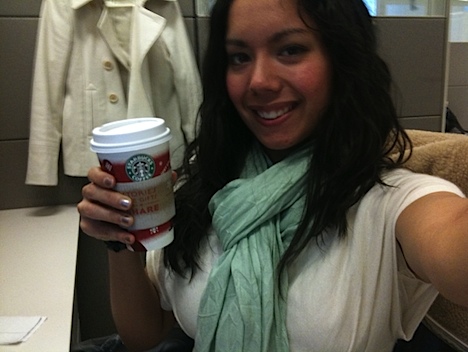 Happy Starbucks Monday by the way…I got a peppermint soy mocha today to celebrate.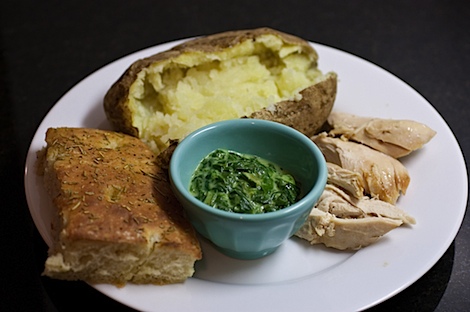 Another busy Monday…another quick dinner. Hubby put this one together – rotisserie chicken, baked potato, and creamed spinach.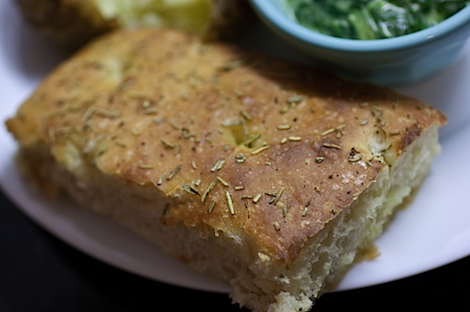 The star of the plate was my homemade rosemary olive oil focaccia. Yum…still good the next day!
Well, another busy Monday, another late night. It's about 12:23am and I'm fiiinally about to hit publish. Why is it when you're the most tired and need sleep the most, your computer is slow as molasses in winter and craaaaaaaaawls as you try to edit photos and post blogs? WHY?! I'm so tired. Must. sleep. now.
Gnight!
Have you gotten any cool sport/fitness related goodies recently? What did you get?