I've waited 30 years for a white Christmas. That's right…it finally snowed here in the South on Christmas Day! I remember one time, when I was about 12, I prayed and hoped and dreamed of a white Christmas. I thought if I wished for it hard enough, it would happen. But alas…it did not. It didn't happen that year or the next. No, I'd have to wait over a decade.
Here are some photos from Christmas 2010…
My sis and I made my famous Green Monster Muffins for breakfast this morning. Since my mom doesn't have a food processor, we ended up using one of those Pampered Chef chopping things. It worked pretty well!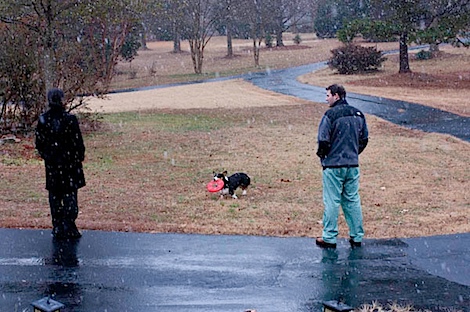 It started snowing just before lunch.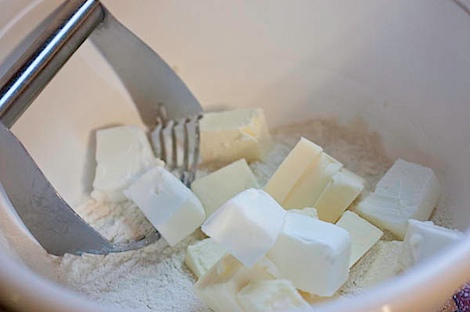 SIs and I made Cook's Illustrated Apple-Cranberry pie…from-scratch and by hand (again…no food processor here).
We don't have any super-traditional eats on Christmas day. Usually we have a roast turkey or chicken with many of the traditional sides. This year, mom made a fabulous roasted chicken, stuffing, with mashed potatoes. Sis made from-scratch cranberry sauce. I made a light green bean casserole. Plus we had rolls and whole wheat corn bread.
As for that pie…it was amazing!! Check out the Cook's Illustrated holiday baking issue for the recipe. We put vodka in the pie crust!
Btw, be sure to check out the TCL Reader Pet Photos – holiday-themed!
Do you have any traditional Christmas eats?