[nggallery id=7]
Seriously, I still can't believe that I had my first white Christmas yesterday! Since I've only ever lived in the south, I've never had snow on Christmas before. Apparently it hasn't snowed on Christmas where my parents live since 1963! So, I suppose some people have waited even longer than I have.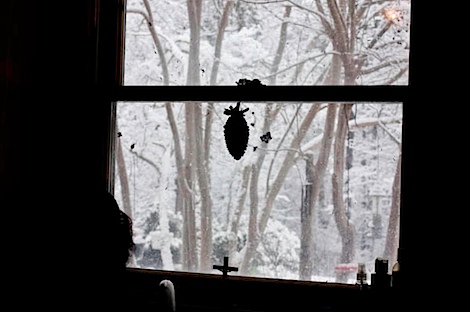 I was excited to wake up and see so much beautiful snow just outside the windows of my parent's home.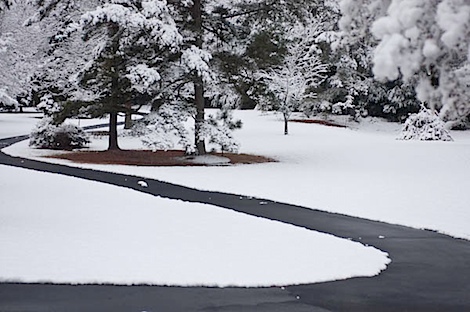 The view from my parent's front window.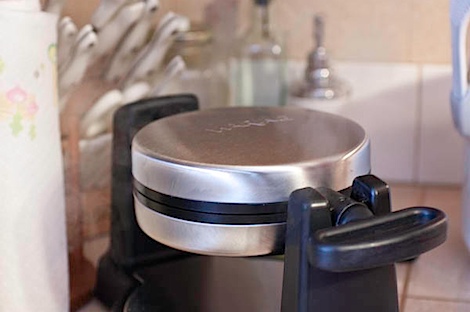 Breakfast featured my sister's new kitchen toy – a waffle maker! I asked for one, too, but I want one that makes little hearts.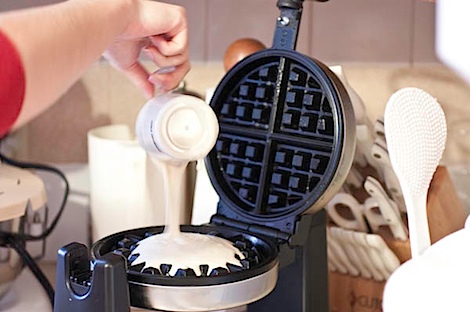 Sis was really happy using her new waffle maker this morning. She and my mom even made a waffle batter from-scratch, and a very complicated batter at that. I believe they had to use beaten egg whites and wait an hour for the dough to set.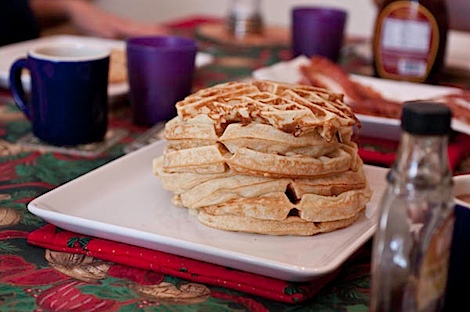 The waffle iron quickly yielded a tall stack of Belgian style waffles for my family's first meal of the day.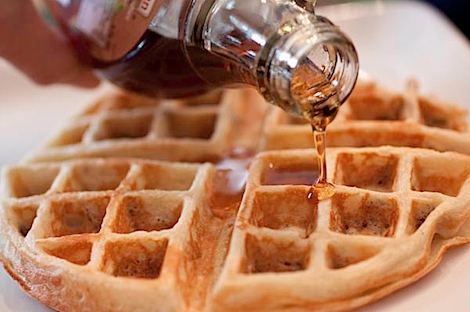 We kept it simple just using real maple syrup on top.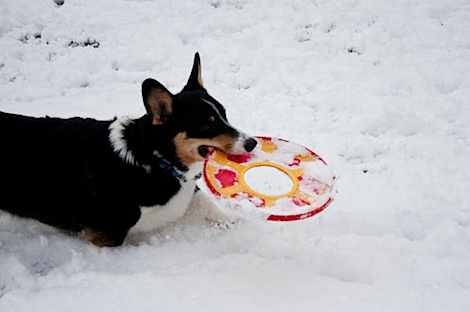 Anywho, I took almost 300 photos today of all the snow. I couldn't choose which of the photos to share, so I decided to make the above gallery for maximum photo-sharing. 🙂
More of the snow came down last night while we were sleeping, so when we woke up, the cover was a bit more thick and perhaps even more photogenic. I was excited to bring my camera outside to get a little photojournalistic. Hubby and Bailey played with Bailey's latest Christmas gift – a new frisbee – multiple times during the day. Bailey was in heaven. He loves playing frisbee, but I think he loves frolicking in the snow even more. The snow came up to the tops of his arms, but he didn't care. He jumped in and over and around the snow like a happy little puppy.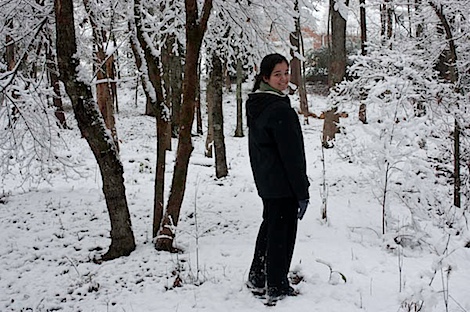 After puppy-play-time, sis and I took a walk through the woods. I took many of the gallery photos on the walk, so be sure to check out the above gallery for those photos.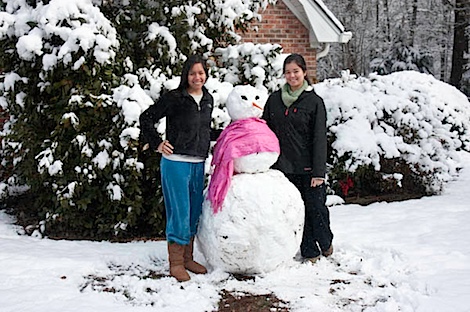 I left sis to make a snow wo-man while I made the fam…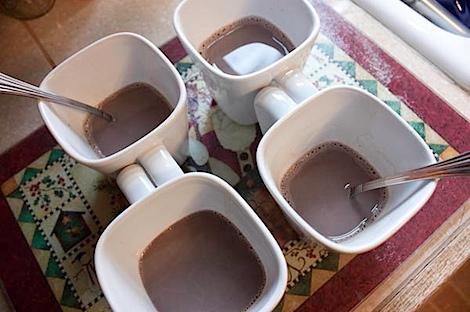 …from-scratch hot cocoa.
After sipping hot cocoa and relaxing, it was time to work on lunch.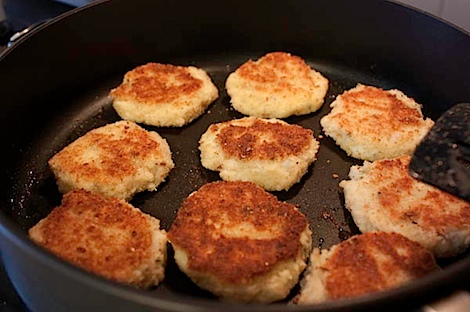 We just had leftovers for lunch. I even used some leftover mashed potatoes to make mini potato croquettes.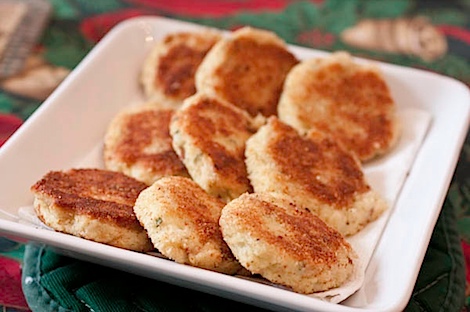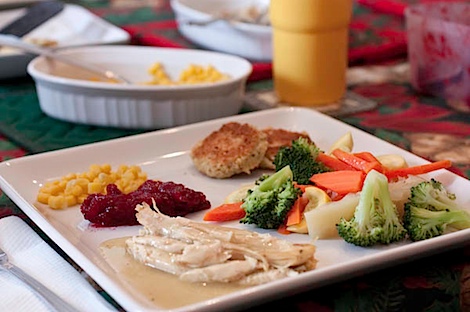 Leftovers plus lots of fresh, steamed veggies.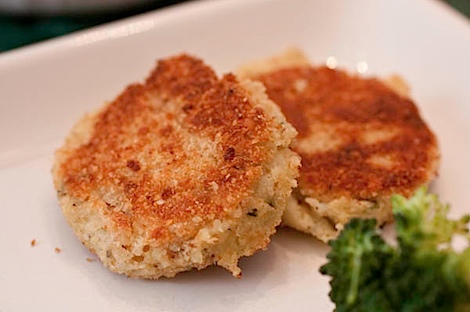 Niiice and crispy.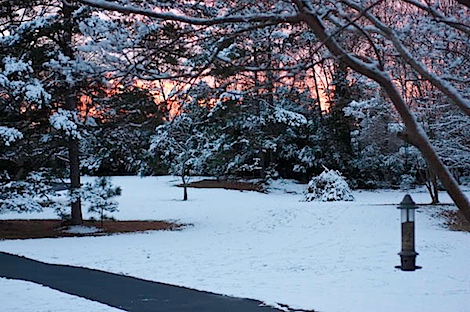 The sunset tonight was gorgeous. It turned the sky bright melon, pink, and gold. Check out the gallery for more photos.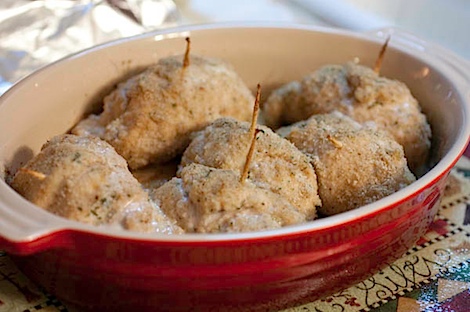 We just wrapped up a yummy dinner of baked chicken rolls…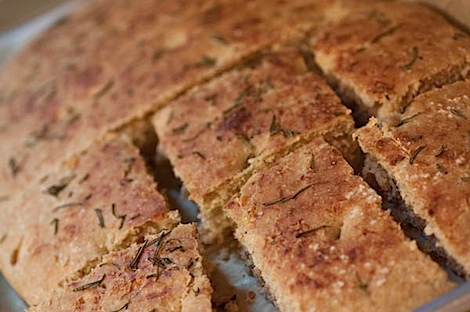 …plus brown rice and leftover green bean casserole.
Speaking of leftovers, we have more of that delicious Cook's Illustrated, from-scratch apple-cranberry pie. I think it's time to serve up a slice to the fam while we watch The Sorcerer's Apprentice.
How did you spend your day today?