Happy Humpday friends!
A have a simple, tasty, and fun recipe to share with you guys…
I was feeling a little creative in the kitchen this morning so I threw together a little something new – baked oatcakes with a quick pumpkin sauce.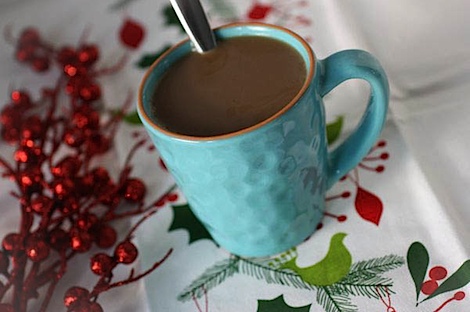 Of course, breakfast wouldn't be breakfast without coffee!
Can you tell I'm feeling festive? Oh yes, the Christmas decorations are slowing emerging from storage (and ok, I may have picked up a new item or two). 🙂
Anywho, the oatcakes were just ok (so I won't be sharing the recipe…yet), but the pumpkin sauce could become a new favorite! I made the sauce using a mere 3 ingredients: canned pumpkin, milk, and maple syrup. The reason I like it is because it's new and different, more healthful (hello veggie serving!), and not nearly as sweet as straight-up maple syrup would be. Besides being healthy, fun, and only using a couple ingredients you could easily have in your pantry, it's also super quick!
I just added a little of that homemade maple cinnamon granola on top for some extra crunch.
Quick Pumpkin Sauce
Serves 2
Use on pancakes, waffles, oatmeal, oatcakes, or anything else needing a not-too-sweet topping
Ingredients:
1/2 cup canned pumpkin
1 tbsp maple syrup
1 tbsp milk or non-dairy milk
Directions:
Combine ingredients in a pot over medium heat. Use spoon or whisk to combine ingredients.
Heat till warmed through, do not boil.
Serve over eats of choice and enjoy!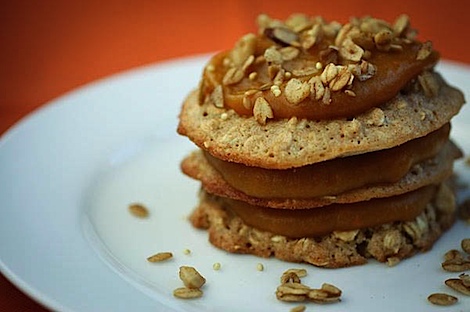 Hello gorgeous!