Work Chic: Staying Out of a Fashion Rut at the Office
When you're dressing for work, there are ups and downs of having a casual dress code. The up is that you can dress much more casually than you could in many other situations, so you can be more comfortable during the day. The down is that because you can dress more comfortably (and who doesn't want to be comfortable at work?), you find yourself easily falling into a too-casual habit of dressing and (dare I say) fashion rut.
I admit it…I'm a victim. I used to work in an environment so formal, we could barely wear peep toe shoes and couldn't even wear denim or cropped pants! The strict dress code had me a little less cozy than I wanted, but it kept me looking nice. But now, I wear jeans almost every day and my typical top is some sort of simple sweater. Sometimes I wear khakis. Usually, I stick with denim. A skirt is a rarity and a button down shirt, which I used to wear a few times a week, is now more a memory than a staple item.
But, every once in awhile, I catch a second wind and decide to dress up!
Lookie at me! I wore a skirt AND heels!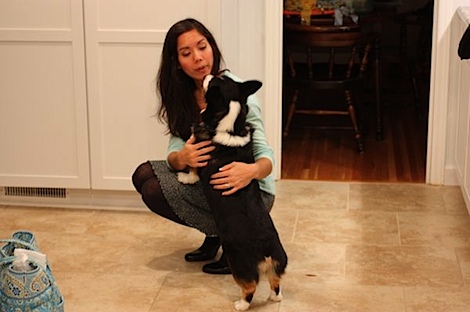 So, how do you keep business casual from putting you in a fashion rut? Here are my tips:
Remember, you're at work. If you want to be treated professionally, you need to dress professionally.
Try to purchase work clothes that are both dressy enough AND comfortable. If you actually like wearing something that looks nice, you're more likely to wear it.
If you can afford it, go shopping. Purchase a new staple item to throw into your usual rotation. If you're short on cash, try adding just a new accessory. Or shop your closet and find something you haven't worn in awhile that you want to wear again.
Have fun getting ready for work. Turn some music on, dance around, and primp yourself.
Consider planning your outfits in advance. Choose your outfit the night before work. Or if you want, go ahead and select a week's worth of work outfits. You may have more fun when you have more time putting different looks together.
Reader Question: What are your tips for staying out of a fashion rut at work?
I had fun dressing up today, but boy was I ready to get out of these heels when I got home!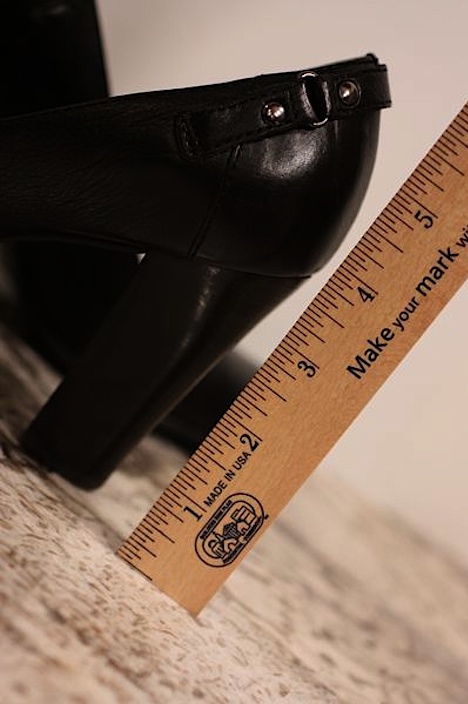 You would too if you were wearing these! lol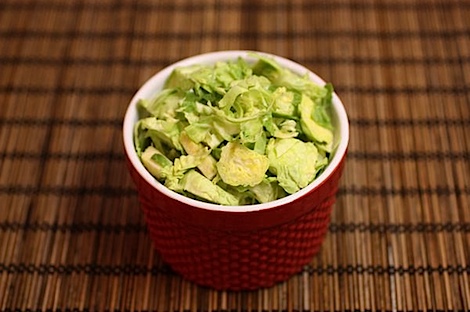 For tonight's dinner, our star ingredient was brussels sprouts!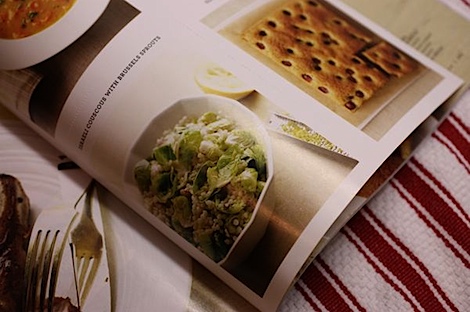 I recently saw a brussels sprouts and cous cous dish in my Martha Stewart from November and decided to do a play on it.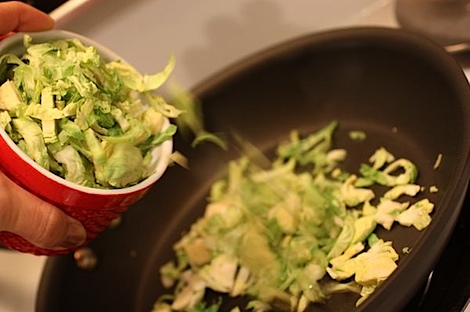 I made warm brussels sprouts and quinoa salad with lemon and garlic.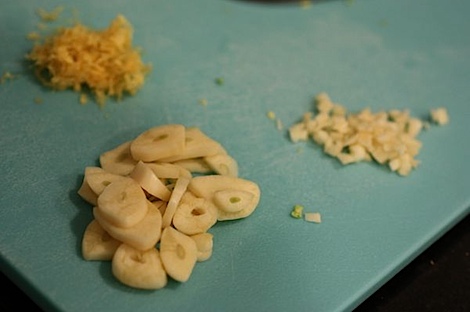 I needed two sizes of garlic for dinner: sliced and minced.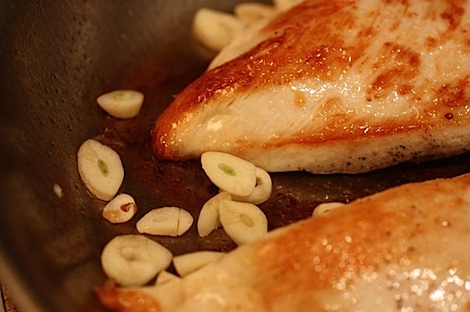 The sliced was for my chicken. I did a quick chicken in garlic, lemon, and white wine.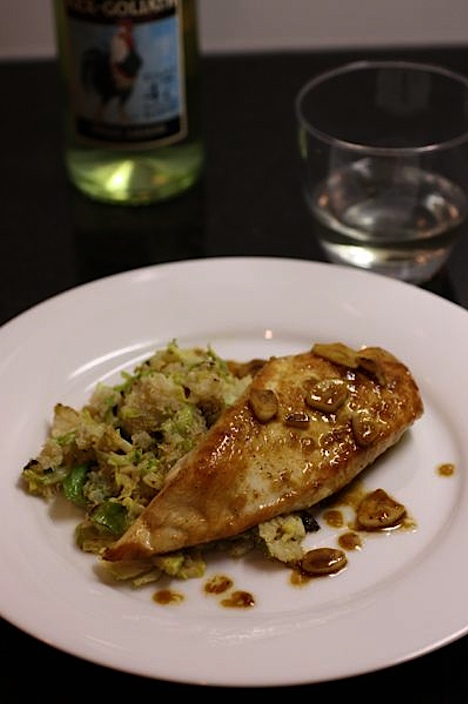 Dinner was pretty tasty, but I'd have to tweak the recipes before sharing them.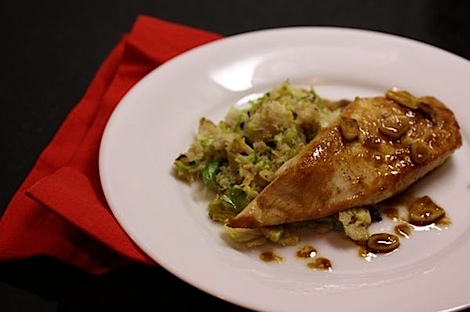 I did love the combo of veggie, quinoa, and chicken!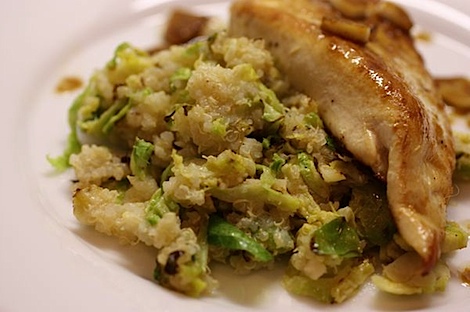 I love how quinoa is a nice change of pace from my usual carb-ish side – rice!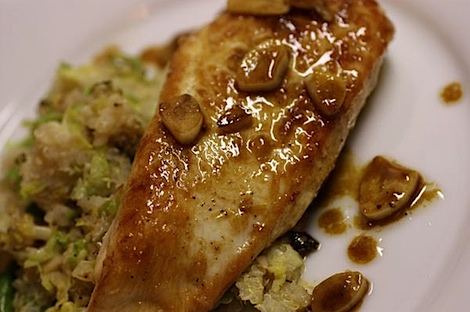 Hubby and I enjoyed dinner whilst catching the latest Glee.
Not trying to spoil anything for my West cost friends, but did you see Emma's "bling"!? Whoa! I didn't see that coming!
I was trying to finish dinner and blogging early enough so I'd have time to either read or do some crochet, but most importantly, get to bed at a reasonable hour. I decided baking cookies > crochet, so I threw a quick batch together. They're cooling on the stove now…can't wait to try them!
Anywho, I'm finishing blogging at a record early (yes…late for most, but early for me!) time for me – 10:25 pm and I'm about to hit publish! Woohoo! 🙂
Remember to weigh in on my question about fashion rut above! I'd love to hear your tips!