I hope everyone had a wonderful weekend!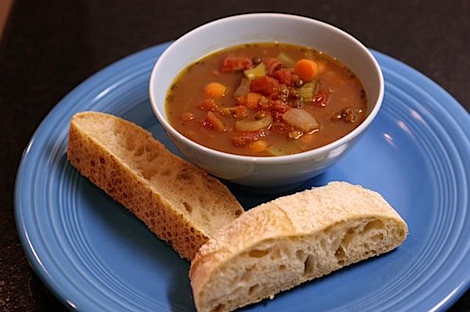 I have a new soup recipe to share with you guys, but first…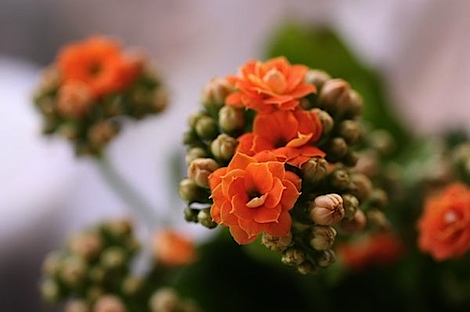 Hubby and I are now home, but I have some more photos from my weekend away to share.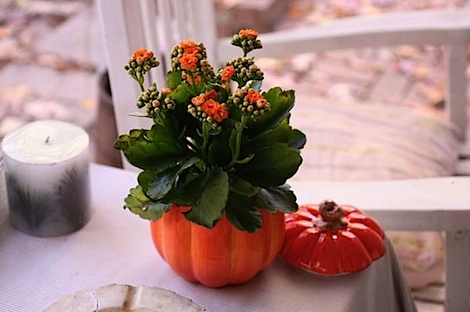 Including this pretty plant at hubby's mom's house.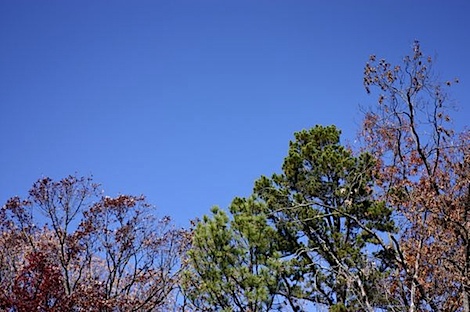 We lucked out with more bright blue skies today.
The weather was perfect for brunch with bloggie friends – Sarah, Josh, and Anne!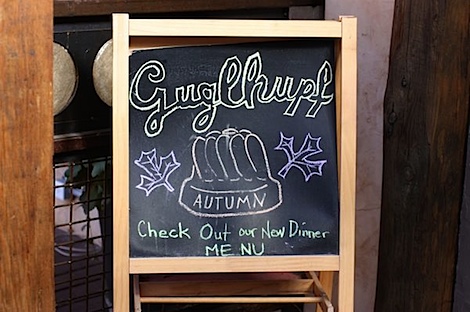 We headed out to one of my fave places in Durham – Guglhupf.
I love the funky-chic interior there – especially those glowing orbs of light.
Guglhupf has a casual brunch on the weekends with self-seating and ordering at the counter, which I really liked. More places should do this.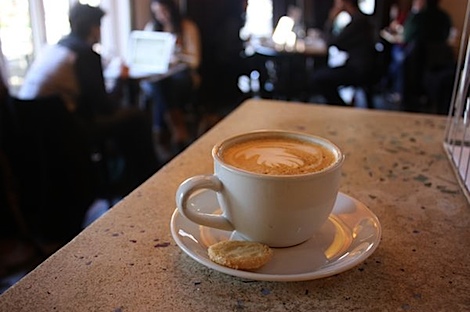 I got a cappuccino to drink.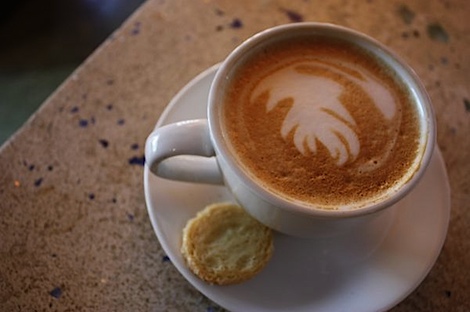 I love how so many places in Durham do such pretty coffee art. I don't know of anywhere back home that does this.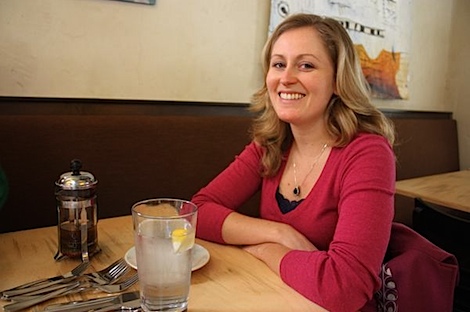 I thought I was just going to miss this chick due to traveling schedules, but we juuust had enough time to meet up. 🙂
Hubby even had a guy friend to chit chat with. Boy power!
Us girls had a totally different conversation going on at our end of the table, and it was so great to catch up with Sarah and Anne.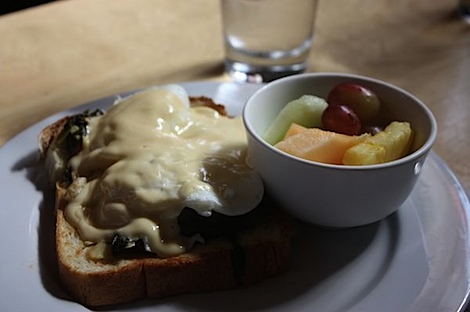 Hubby got the Eggs Arnold – from the menu – "spinach, artichoke, and tomato topped with poached eggs & hollandaise served on brioche with seasonal fruit"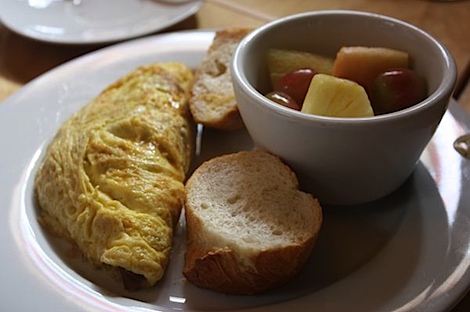 I tried the Farmer's Omelette – "with house made country sausage, emmenthaler cheese & caramelized onions, served with seasonal fruit and sliced baguette"
I don't normally like sausage, but I seem to be on a bit of a kick with it lately. I blame the delicious sausage at The Flying Biscuit. lol. Anywho, the omelette was very tasty – especially with the gooey cheese and sweet onions. I wish I would have ordered a little extra veg or something, though. I don't think I've been getting enough this weekend.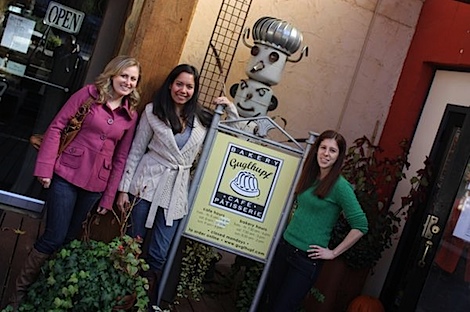 Girl photo – Anne, moi, and Sarah. Hope to see these fab girls again soon!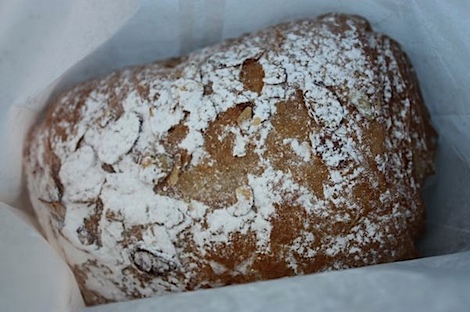 Hubby and I swung by the bakery on our way home to pick up goodies to take home, including a loaf of ciabatta to go with soup for dinner. We didn't have any soup prepared, but I really wanted to bring some bread home and I just love soup with good, crusty bread. So, I figured I'd whip some up later.
I also picked up an almond croissant, which didn't make it past the car ride home.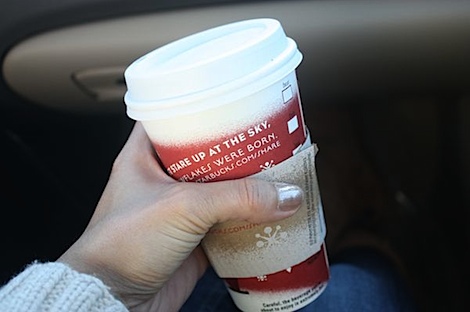 I enjoyed the croissant with some Zen tea we picked up from Starbucks.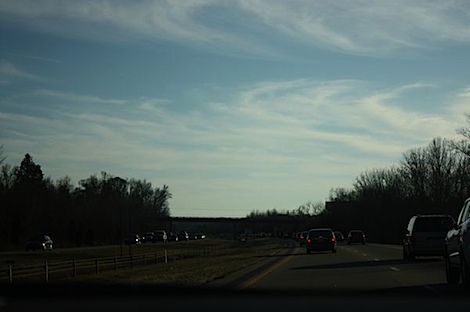 The traffic was pretty busy, but I was thankful to not see any accidents. Maybe the slow-driving kept people safer?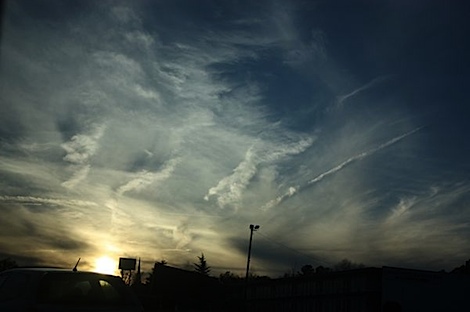 As we neared home, the sky opened up with the most gorgeous lighting.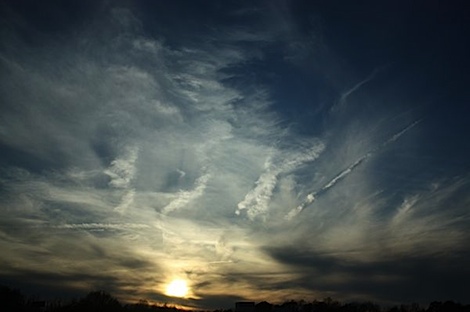 I took a ton of photos.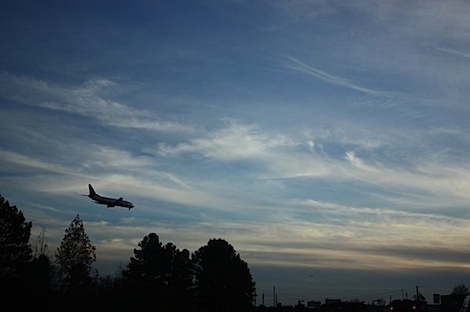 And I even caught a couple planes landing.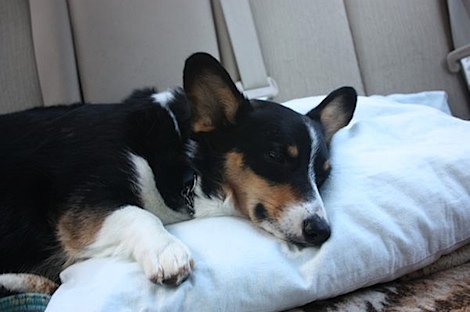 Bailey was pretty tuckered out and ready to be home.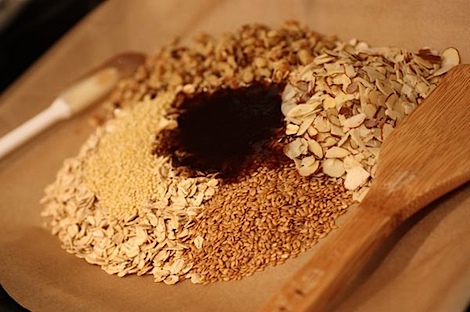 Once home, I got started in the kitchen. I started some soup and some new granola – maple cinnamon.
I was really excited about the bread going with the soup. We ended up toasting the yummy ciabatta slices and adding a wee bit of real butter.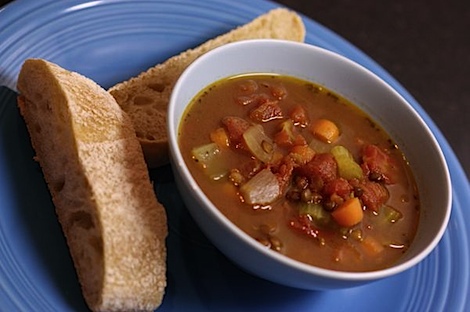 As for the soup, I made up a tomato-lentil soup. I like making big batches of soup so I can freeze leftovers for quick meals later. I like how lentil soups are generally pretty filling, and I also prefer doing vegetarian soups because I think they freeze better (though Giada does have a bad-a$$ beef lentil soup).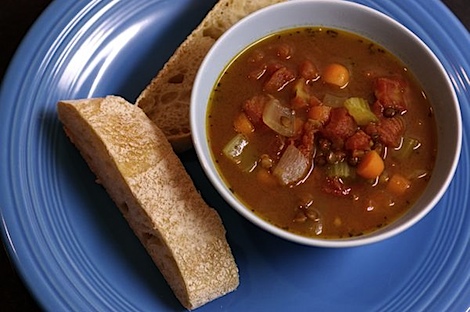 Quick Tomato Lentil Soup
Vegetarian/Vegan if you use the appropriate broth/soup
Most lentil soups seem to have directions requiring hours of cook-time. This affordable soup can be done in under 45 minutes (or less if you're quick). The soup also doesn't use fancy ingredients or even that many, making it an easy go-to soup for even busy weeknights.
Also, you can use the leftover broth/soup from this pot roast recipe to make this one…at least that's what I did. 😉 You may have more than 2 cups of broth/soup left, but you can just add it to the soup as long as you don't mind if it's a little more brothy.
Ingredients:
2 cups beef broth (or vegan/vegetarian broth)
2 cups french onion soup (broth version in carton, not can) (use vegan/vegetarian version if you prefer)
1 large can diced tomatoes
1 cup french lentils, rinsed
1 medium onion, chopped
10 baby carrots, chopped
2 celery stalks, washed, chopped
2-3 cloves garlic
1/2 tsp dried basil
1/4 tsp dried oregano
1/2 tsp salt
1/4 tsp pepper
1 tbsp extra virgin olive oil (EVOO)
Directions:
Pre-heat a medium/large pot over medium heat. Add EVOO. When oil is warm enough, add onion, celery, and carrots. Cook till onions turn translucent, about 4-5 minutes. Add garlic and cook 60 seconds.
Add broth, soup, tomatoes, and lentils to the pot. Add basil, oregano, salt, and pepper to the pot. Bring to a boil. Cover and reduce heat to simmer. Cook 25-40 minutes depending on how pressed for time you are or how tender you like your lentils. Taste the soup frequently past the 25 minute mark to check the texture. Add extra salt/pepper to taste.
Serve with nice, hearty bread and enjoy!
Tip: Freeze leftovers for easy meals when you're pressed for time later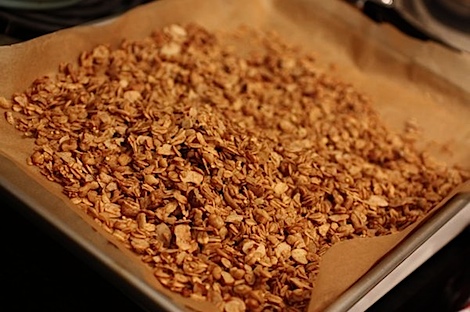 After the soup, I was eyeing my homemade granola.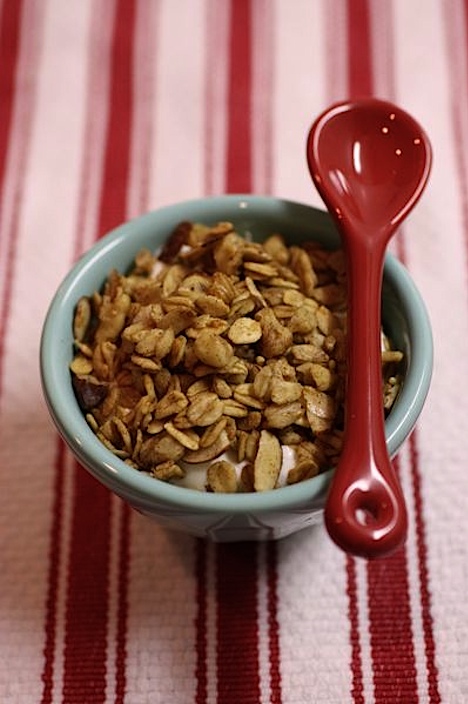 I enjoyed a mini parfait over some vanilla Oikos (*).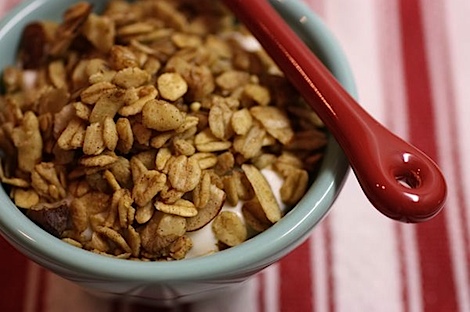 The granola is not bad, but it needs work. I'm going to tweak the recipe before sharing with you guys.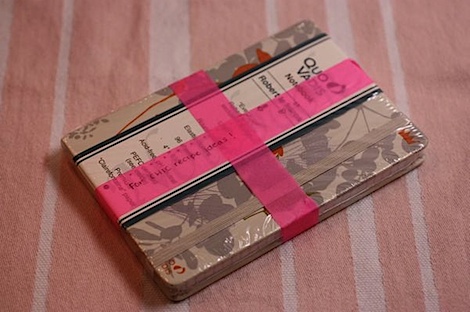 Oh and lookie at what Sarah gave me – an adorable note pad.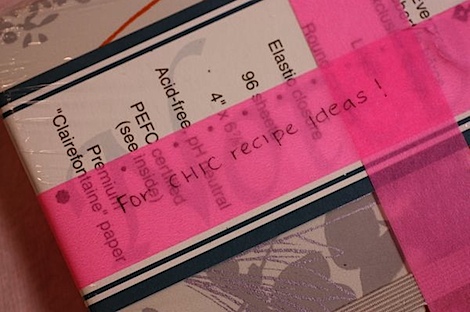 I love the note – "For CHIC recipe ideas!" Yes…this will be perfect for new recipe development…thank you Sarah!
***
By the way, I updated my Recipe page (click to view)! Be sure to take a looksie!
***
I don't know about you, but I'm not quite ready for my vacation to end. Luckily, I have more holiday vacation time ahead! How many days off work are you taking for December holidays? I think I'm going to have 7 hard-earned and carefully saved up days this year.