Guess what today is?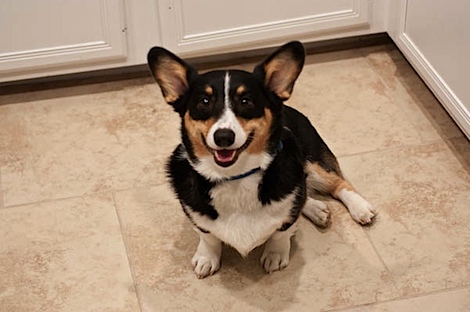 No…nothing to do with Bailey.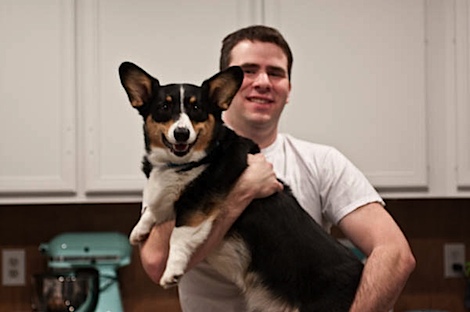 It's hubby's birthday!
We're going to be celebrating tomorrow…and we'll do it Eat In Month stye! 🙂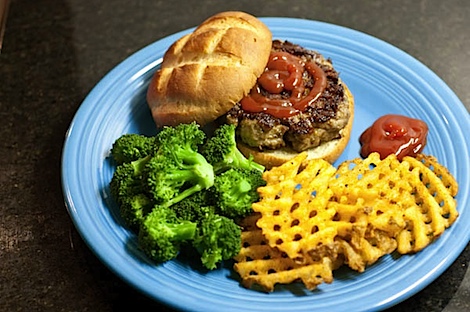 I didn't leave work till 6:15 pm and then I worked on zumba choreography for an hour or so. By dinner time I wanted to something fast and easy.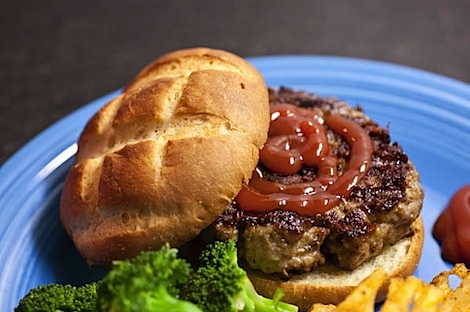 Hubby suggested Earthfare burgers and I was instantly sold. He even picked them up on his way home from the gym.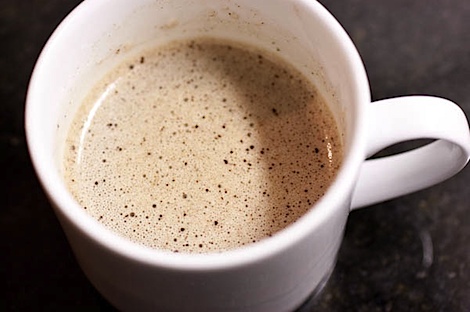 And for dessert – a hot carob drink. Mmm.
Don't Wait for Friday
The title of this post was inspired by a quick hallway conversation I had with a random co-worker a couple weeks ago. I had just escaped my cubicle for a quick bathroom break when I passed a man I've never seen before (not too unusual) in the hall. As is polite to do in offices, I said hi and asked how he was doing. He replied that he was doing well and was "waiting for Friday." I responded that I knew exactly what he meant. And I did. With crazy busy work weeks, I am often caught in the vicious cycle of trying to survive the week just to enjoy another weekend. But you what…as I thought about my hallway conversation, I thought about how silly that truly is. So many of us discredit the week days and live for the weekends. What are we doing people? There are 5 week days and only 2 weekend days. Granted, weekend days typically have more free hours and not everyone has the same schedule (work Monday – Friday), but you get the message, right?
I don't know if you're guilty of waiting for Friday, but I totally am. Sometimes I get into a rut where I just work all week and count the days and hours till the weekend arrives. I'll get into a habit of work, zumba, eat, blog, sleep, repeat. I'll often plan events and get-togethers on weekends only, but why? Why not enjoy seeing friends, watch movies, and do other enjoyable activities during the week? Why wait for the weekends to do something fun? Break up your routine! Get out of your rut! Do something different!
So, this week, dear readers, I'd like you guys to make the most of your days. Don't wait for Friday. 😉
I'll leave you with this quote:
"How we spend our days is, of course, how we spend our lives." ~ Annie Dillard
Do you "wait for Friday"?