Hi friends!
I hope you all had a wonderful weekend! In case you missed any of this weekend's posts, I listed them all here (click to view).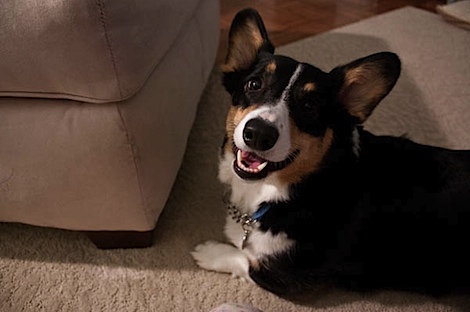 Someone sure is happy to be home. He's already tackling his toys…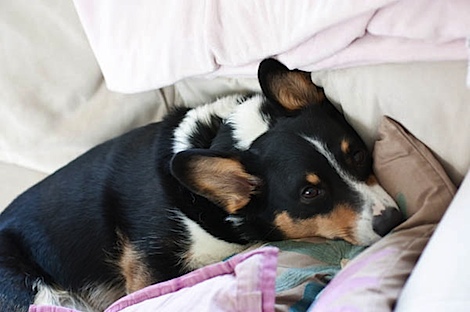 …and re-claiming his spot on the couch.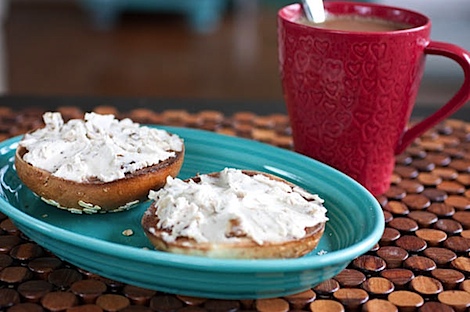 Breakfast featured…duh…more bagels!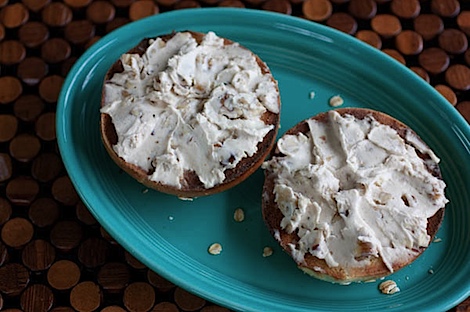 I figured we could freeze them for later and though I do get good results from my re-bake heating method, I really prefer food at its freshest. The current plan is to eat all the bagels we took home from our weekend adventure as fast as possible. I may freeze one, though. We'll see.
I ate the last Honey Oat bagel and more yummy honey nut cream cheese. I still can't get over how the bagel shop makes all the bagels and cream cheese from scratch! Why can't we have somewhere like that around my home?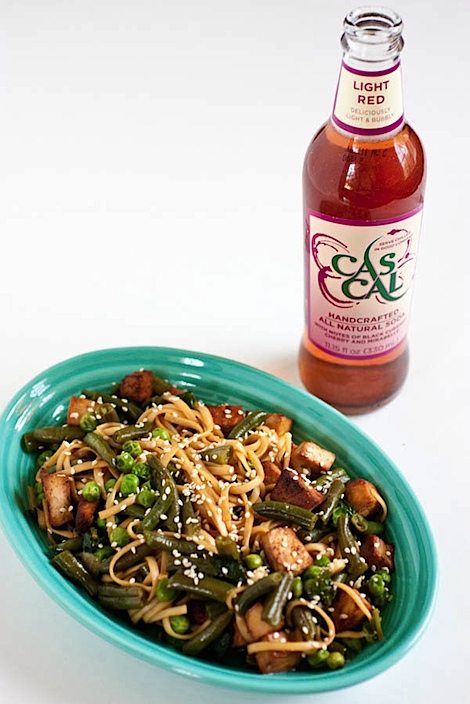 Lunch was a re-heat of dinner.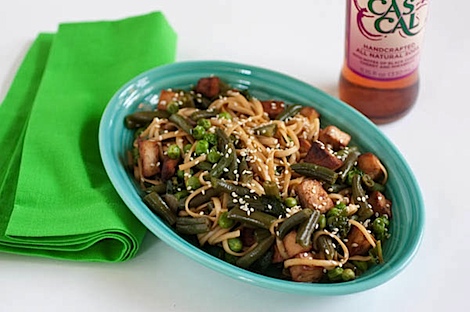 I re-heated last night's noodle dinner in a saute pan with some chicken broth and soy sauce. Sooo much better than microwaving!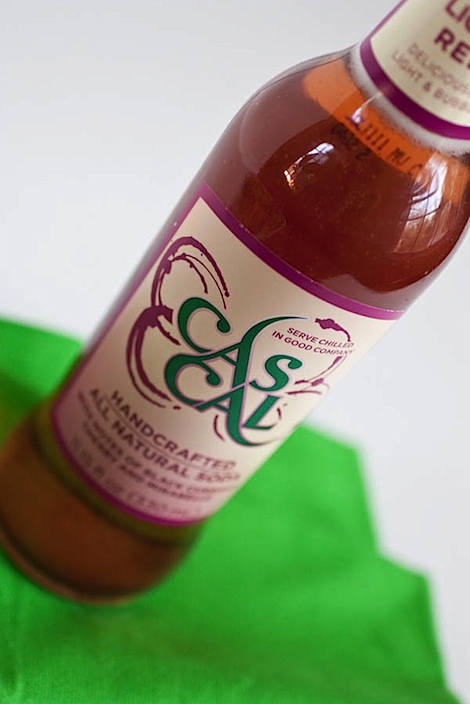 I enjoyed lunch with a deeeeelicious Cascal light red drink. I first sampled this stuff at the Foodbuzz tasting pavilion and instantly liked it. The fermented drink tastes natural and is a far cry from overly sweet soda. Made with fruit juices, which are the only sweetener, this drink may not be healthy, but it's a MUCH better alternative to traditional sodas.
I've been craving sweet, bubbly drinks a lot lately (especially after Zumba), so when I saw Cascal on sale for $2.50 off a 4-pack, plus a coupon, I had to pick some up. I only wish I'd gotten the white flavor, too. lol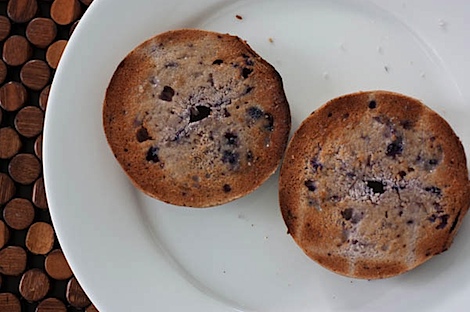 Carb load for Zumba = another handmade bagel – blueberry this time and just toasted and topped with butter.
***
After work, I had a dentist appointment. I must admit, I'm not the best with teeth care. I brush my teeth every day, but I'm terrible at remembering to floss! Every time I go to the dentist, I leave with good intentions of taking up flossing on a daily basis. But eventually I slack off and get back into the bad habit of non-flossing. I had an interesting thought in the dentist's chair while my chompers were being polished. I wondered if dentists and the teeth cleaners (what are they called?) get frustrated with the lack of dental care the same way I can about healthy living and the bad habits I see my co-workers doing (eating "lunch" out of vending machines, etc). I think it's interesting how people pick what they want to passionately follow and what not. I can be so serious about trying to eat healthy and yet so lax on flossing.
Since we're on the topic, consider this your reminder – remember to floss people! 🙂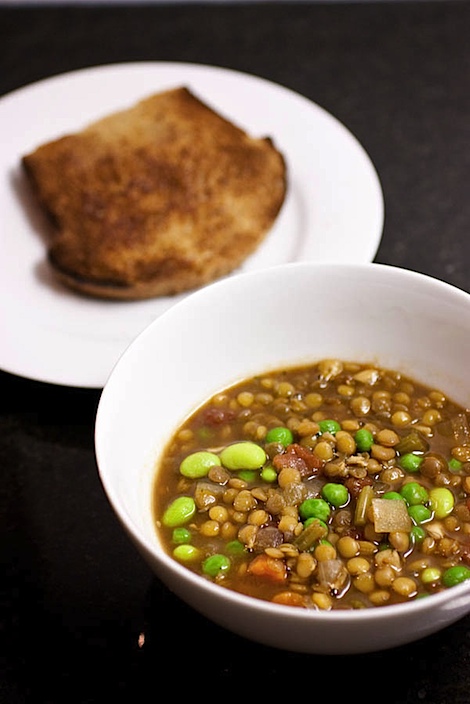 When I got home from the dentist, I got started on dinner – a slow cooking lentil soup.
I ended up cooking two pots: 1 with meat and 1 sans meat.
I love making soups for dinner because they make for such great leftovers. This will definitely serve for a few delicious and easy lunches later on.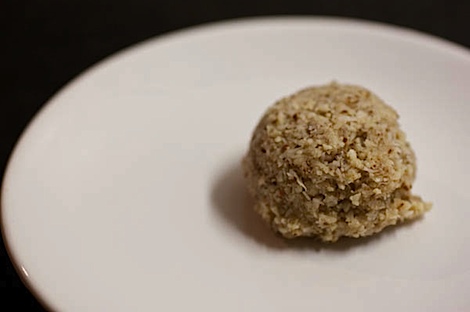 And for dessert – the very last coconut macaroon.
Can you believe I actually considered eating another bagel for dessert?! It would have been a bagel-a-thon! lol
Do you drink bubbly drinks (soda or otherwise)? What kinds?