Where do you go to get fresh tacos with local ingredients for Cinco de Mayo?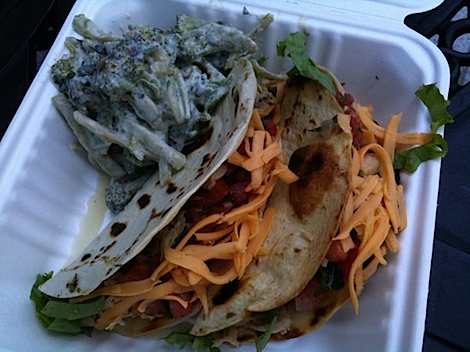 The Roots farm truck! If you live in Charlotte, of course.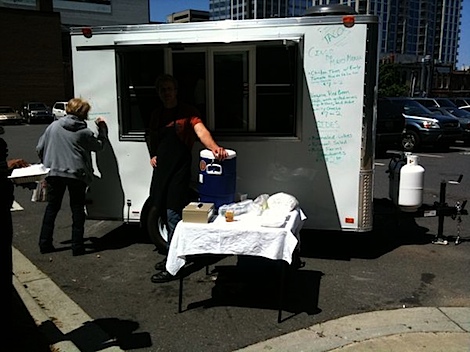 You can also visit them for more local-food-deliciousness on non-holidays. They're all around town, and you can check their web site for location information.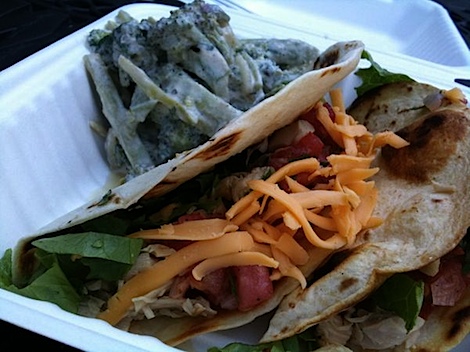 I brought a friend to the food truck for lunch. She got the bean tacos, and I had the chicken. They were made with crisp lettuce and cheddar cheese from a local farm. I also got some broccoli salad for a side dish.
Just like yesterday, everything was super tasty. 🙂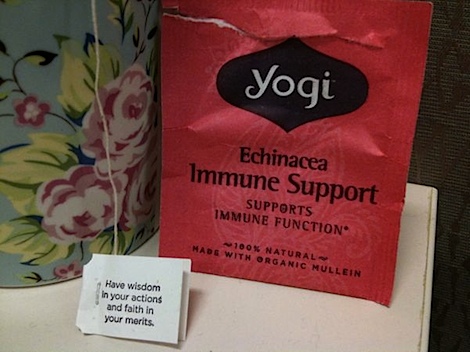 Back at the office, I was chugging water and hot tea like it was my job. I made sure to have some Echinacea Immune Support because I'm feeling a cold or something icky coming on, and I'm trying to ward it away.
***
Post work, I taught a fabulous Zumba class! My small-but-mighty class was bigger than normal, but I was totally embarrassed by my crappy music. No, my playlist was fine, but something weird has been happening with the speaker the last 3 classes. I even purchased a new speaker cord the night before, but it didn't quite solve things.
I actually ended up swinging by the Apple store on my way home where I learned that the issue was probably a faulty jack (the hole on my iPhone where I connect the speaker cord). Major music fail. With a super-expired warranty, my options were: purchase new docking station or buy new ipod. I decided to hold off, though I'm teaching again Friday night, so I can't wait long!
The downside of teaching Zumba is that I often come home super late, and hubby and I have to have equally later dinners. The upside is that eating late means less wait times. I celebrated Cinco de Mayo for the second time of the day at dinner. We managed to squeeze into our favorite local Mexican restaurant, 1900 Mexican Grill, on Cinco de Mayo with a less than 5 minutes wait. Score!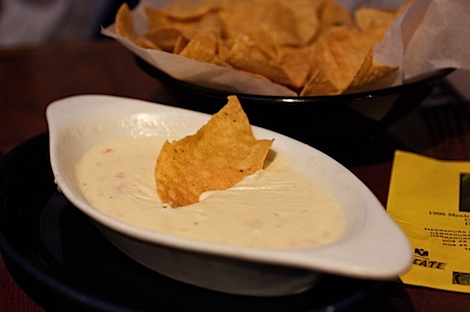 We had our faves: a margarita for me, a Mexican beer for hubby, cheese dip…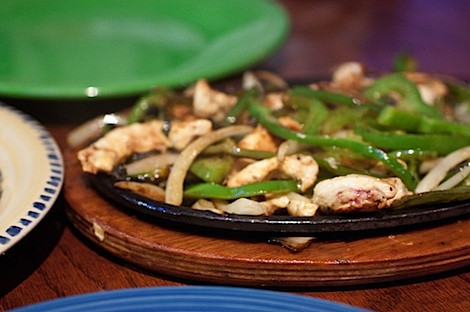 …and fajitas (chicken)…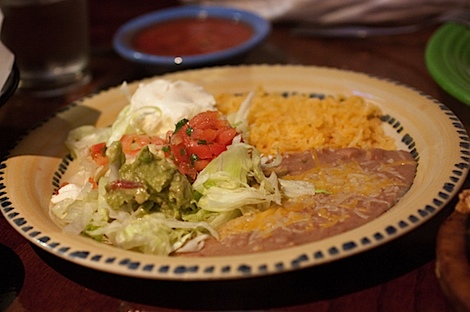 …with all the fixings.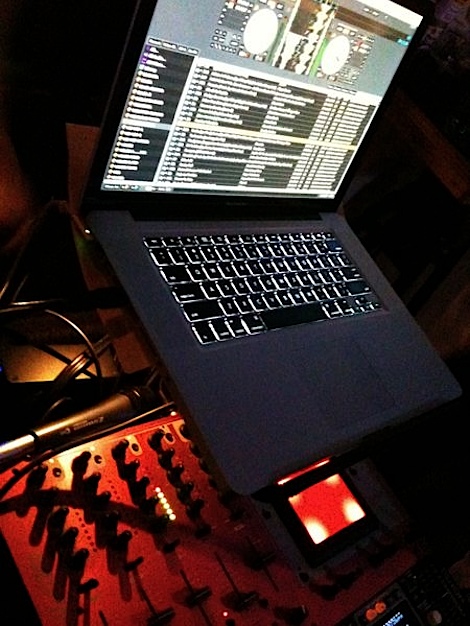 The restaurant even had a special DJ playing lots of fun Reggaeton songs (the kind we often do in Zumba), so I made note to scout songs. I even got to talk to the DJ about some of those songs. Check out his DJ gear! It's for sale and I kind of want to buy it. Good thing I am far from being able to afford any of it!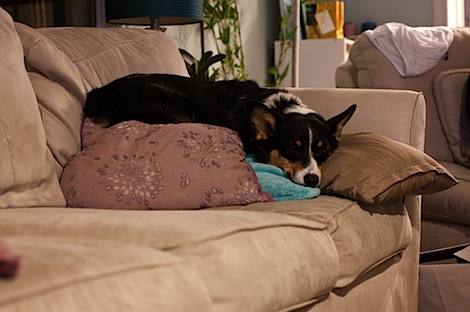 And check out what Bailey did the other night. I found him perched on top of a pile of blankets and pillows. I think his rump was about 1 foot off the couch. lol. Does your pet do this? Find the tallest pile of coziness to get comfy?
I'm going on a road trip this weekend. What are you up to?
And what is your favorite thing to eat on the road? Anything healthy-ish?