I had a big day ahead on Friday. No…nothing work related. But, I had plans to sub in at one of our most fabulous Zumba classes on Friday, and I wanted to do a good job…not to mention I had plans to head out of town with my sister for a concert she asked me to see back in January! Unfortunately, of all the days of the week for it to happen, I woke up with a sore throat. Yikes!
I decided to try to relax (while still working) as much as possible and eat as much healthful food as possible.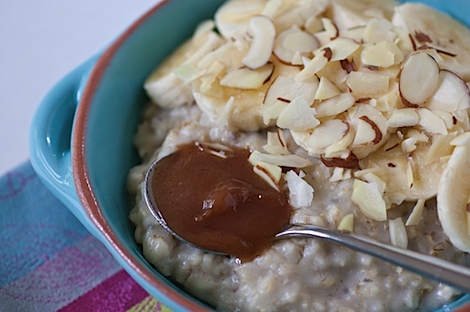 I kicked things off with a big bowl of comforting oatmeal…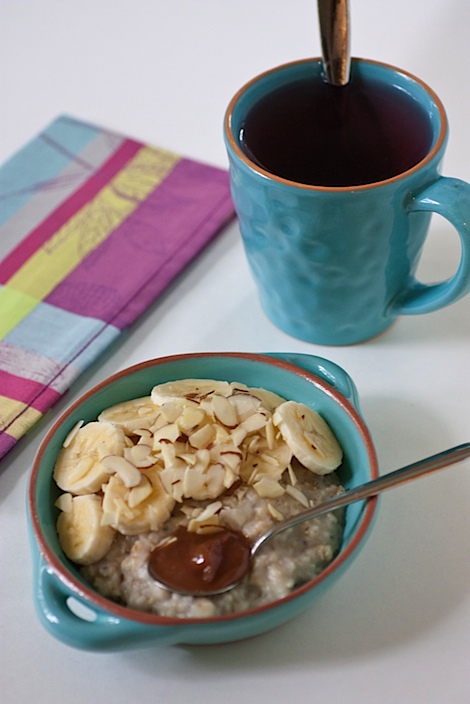 …with hot tea. I didn't take photos of all the mugs, but I had several mugs of hot tea!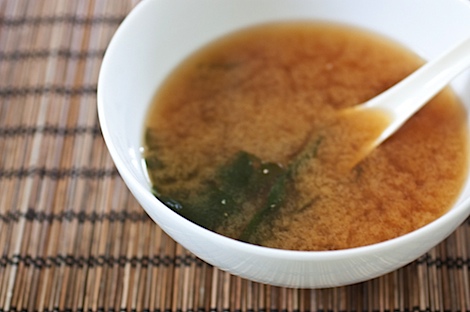 I made some miso soup for a breakfast #2 / early lunch #1.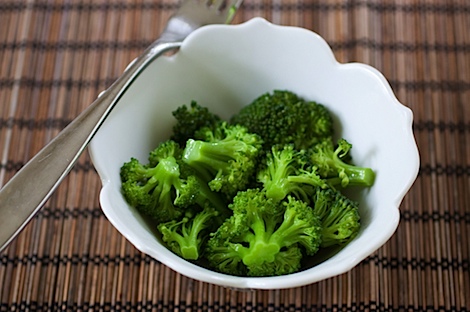 For a snack – steamed broccoli.
And lunch #2 I didn't photograph – homemade soup with a toasted bagel.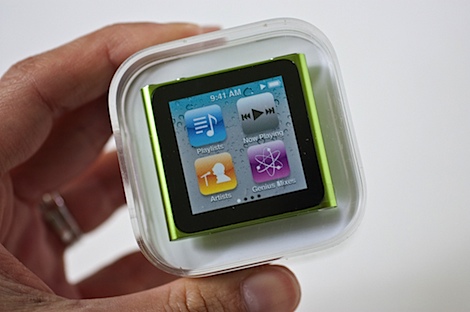 Thanks to my crazy-speaker-Zumba-music issues over the last week, I ended up having to make a big last-minute purchase – an iPod nano. I wanted to get the shiny red one I saw in the apple store, but hubby found the nanos for $20 off at Best Buy, and we couldn't pass up the deal. (I didn't think these things went on sale!)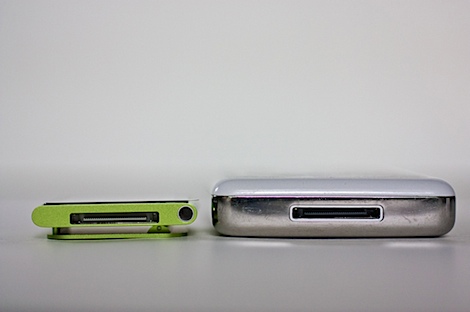 It was pretty laughable to compare my new iPod to my old one.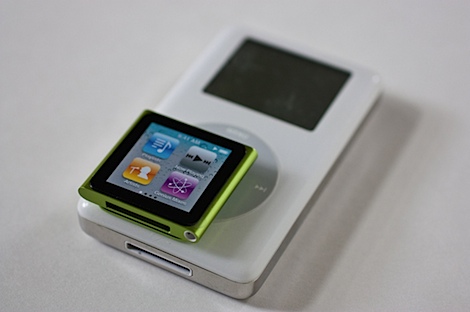 Just look at the size difference!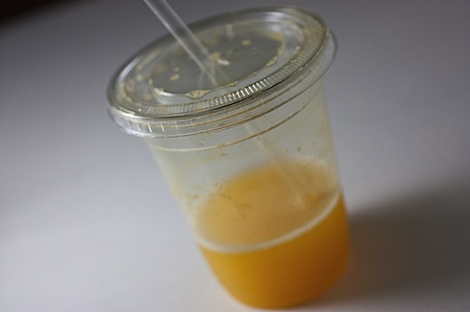 My last ditch effort to feel better before Zumba was to have a detox juice from a local health food store. The juice is literally called "Detox" and is made of fresh squeezed oranges, grapefruit, and lemons. It was barely sweet, but definitely gave me an energy boost.
As for class, it went better than I thought it would! Yay! 🙂 I was so into my playlist and my class that I forgot I was feeling bad during class. We just put on our own little dance party to kick off the weekend and had a blast!
My favorite songs from class were:
I'm in Miami Trick
Rompe
Party People
I got to use my shiny new nano for the first time at this class, and it worked like a charm! So far, I'm loving my new iPod.
Post-Zumba, I had some of what I've grown up with for sick-food: Chinese take-out. We had egg drop soup…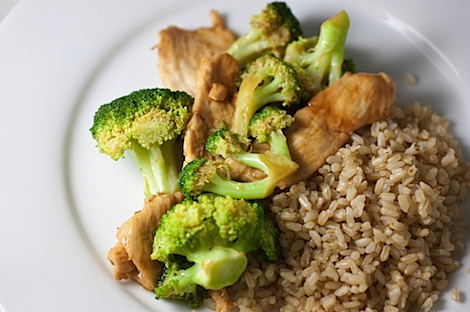 …chicken and broccoli…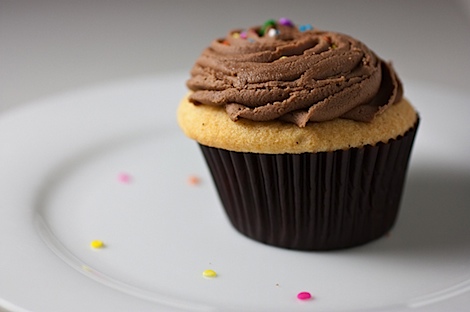 …and another special treat….cupcakes!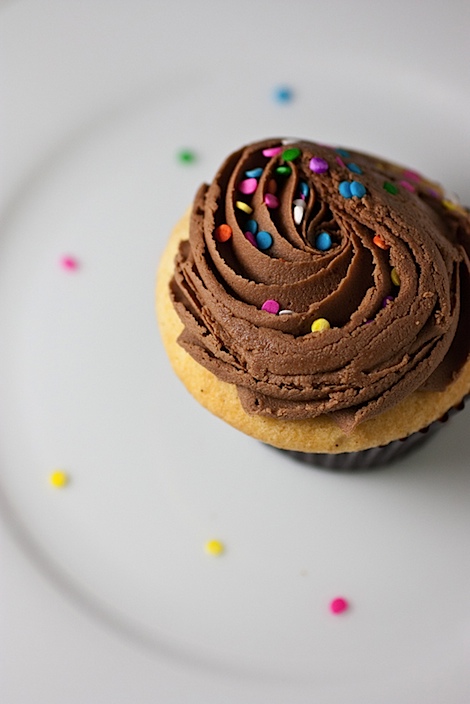 I had my fave (from this bakery) – vanilla with chocolate frosting. Nommm!
After dinner, hubby and I had to finish packing up for a late-night road trip to see my fam.
Are you a Mac person? What's your favorite Mac gadget? Mine is probably a tie between my iPhone and nano.