I was really looking forward to spending the weekend with my family. Such weekends usually involve lots of things I need and love:
QT with the fam
down time
relaxation
good eats
I must admit, between hitting up my fave restaurants when I'm in the area and enjoying my mom's home cooking, the good eats bullet is a great one.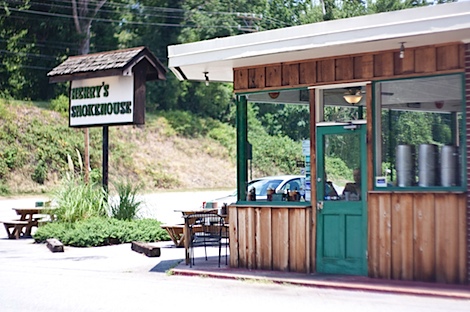 On Saturday, we hit up my all time favorite BBQ joint – Henry's Smokehouse.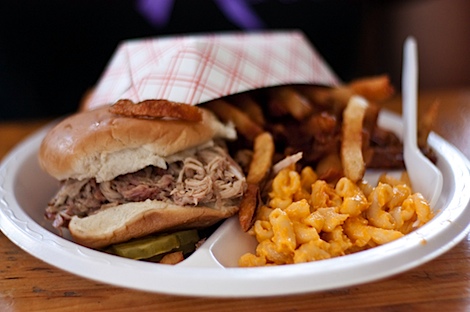 Sis and I both ordered the Regular Sandwich plate, but they got one of our sides mixed up between the plates. She ordered mac and cheese and sweet potato casserole…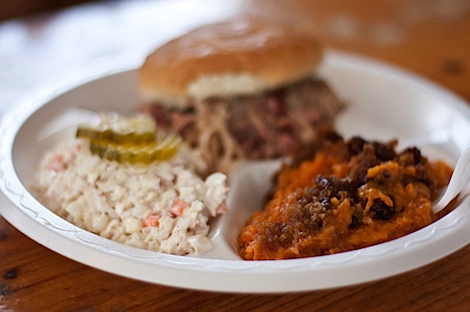 …and I ordered french fries and cole slaw.
But it was ok. She understands my germiphobic ways and let me portion off my "uncontaminated" food. 😛
Henry's was delicious was ever! I sure wish they had one of these in Charlotte.
***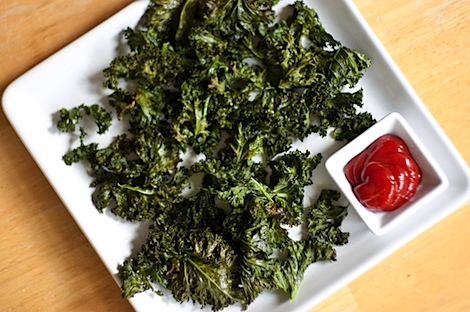 Fast forward to dinner, and it was time to cook at home. I made kale chips for my family as an appetizer. No one in my family had ever had kale chips (click for recipe)! I even managed to eat my not-such-a-veggie-lover sis to try some. She said there were "not bad" and actually ate more than one, which was pretty awesome.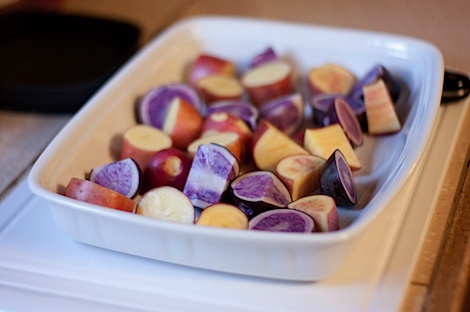 For the main event, I was in charge of the starch. I chose roasted potatoes using some fun organic purple and pink potatoes.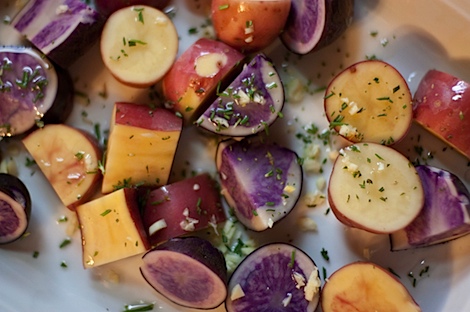 I made them garlic-rosemary using rosemary from my family's herb garden.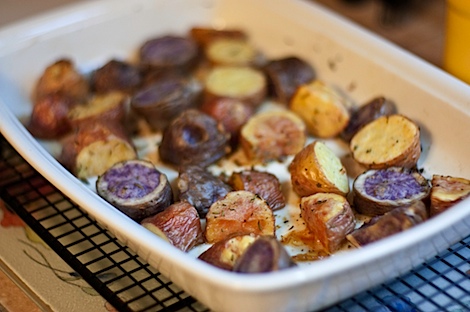 I need to write up a recipe for you guys for roasted potatoes – they're so easy and taste amazing.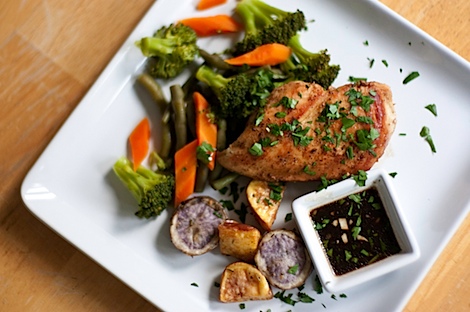 I also experimented with a new balsamic-y chicken entree. It came out ok, but I think I'll be ready to share it after trying it out one more time.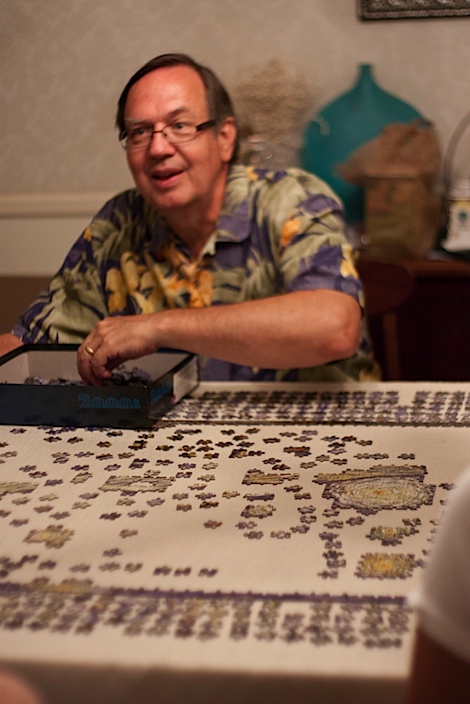 After dinner the fam worked on a giant puzzle.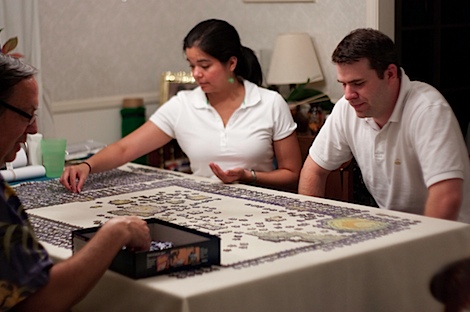 See how big it is! It's the size of our dining room table!
***
Anywho, there's (yet another) massive thunderstorm rolling through town. I think I've seen about 1 lightning flash every other minute. I think it's time for bed. 😉
***
What "weird foodie item" have you recently made for your family/friends?