On Sunday, Sis and I headed out for an afternoon of shopping and tea drinking.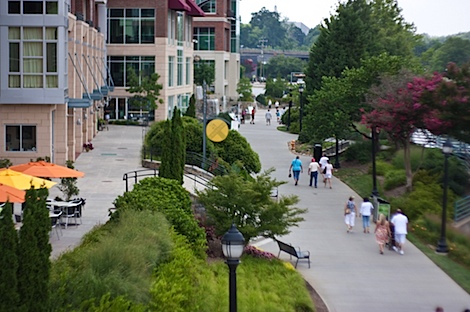 We headed to the West end of town. I can't believe how much it's grown over the years. I know I'll sound like my dad when I say this, but I remember when there was nothing here but grass and rocks. lol 😛 I used to hang out at the Reedy River area when I was in high school and hardly anyone thought this area was interesting.
My how times have changed!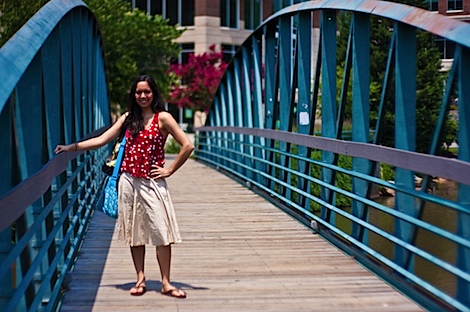 Even though it was July 3rd, I put on my red, white, and blue top to be festive since it was sort of a holiday weekend.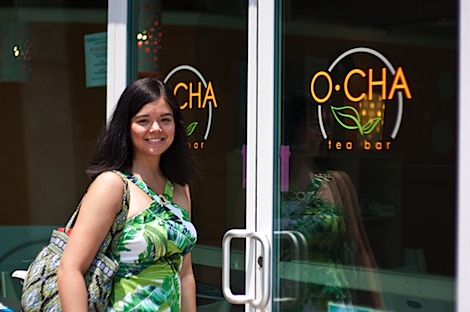 Sis and I headed to O-Cha tea bar for bubble tea.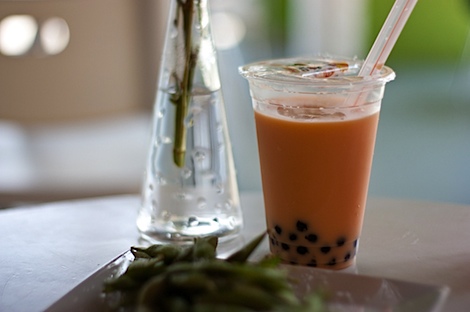 I got the Thai flavor. Look at those yummy bubbles!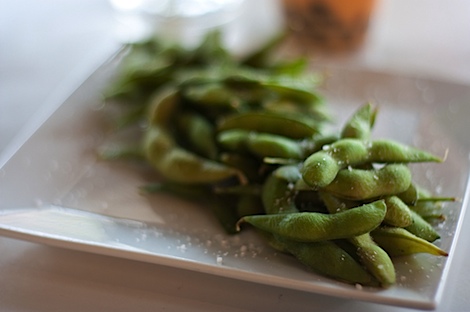 We also got some edamame as a snack.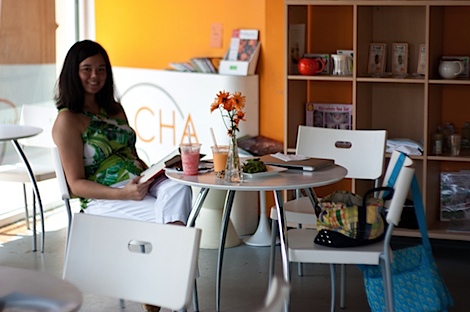 And Sis brought a book to read and I brought my macbook to work on the blog.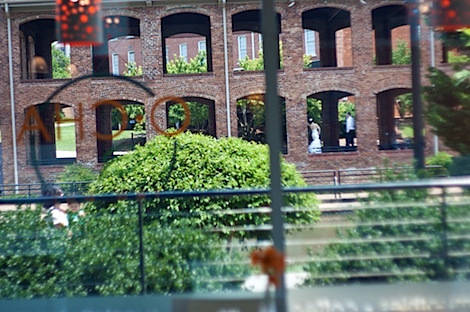 We totally spied a bridal shoot across the river! I bet those photos are going to turn out gorgeous!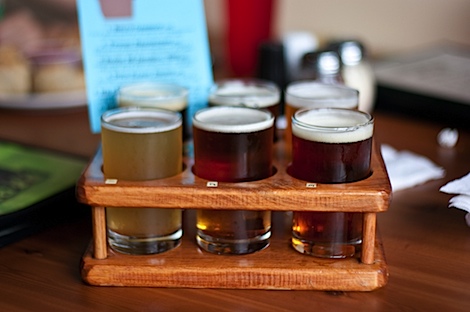 Next up, we hit up local fave Barley's for lunch. Since they are famous for their beer selection, I got a beer sampler.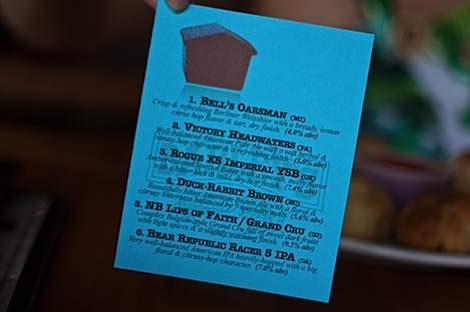 I got the house favorite sampler, which came with 6 fun beer samples. Too bad I didn't have hubby there to help me finish them all!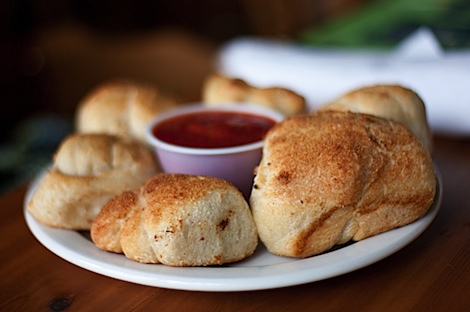 We shared some of Barley's famous garlic knots.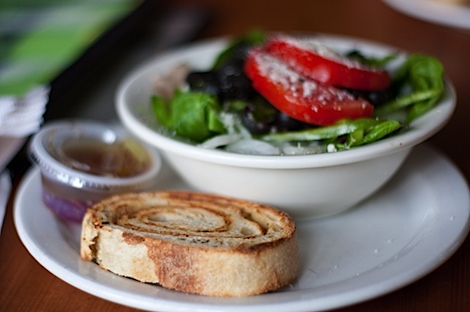 I also got a spinach salad.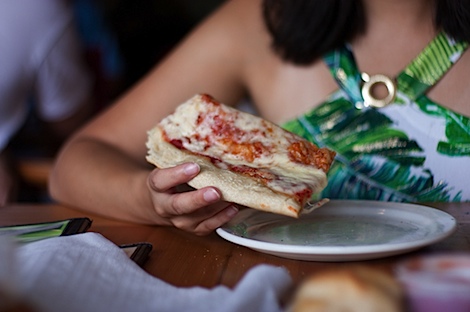 And we each got a piece of cheese pizza. The crust is amazing! If you're nearby and you like pizza, definitely check this place out!
***
Next up, we went to the mall to check out some make-up. I found the Urban Decay Naked Palette!! This thing sells out like crazy, so if you see it, get it! There are 12 gorgeous neutral shades that will blend together beautifully.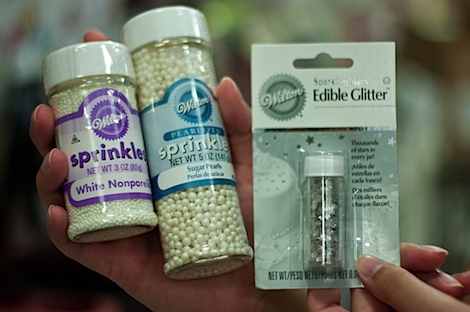 After our afternoon adventures, we got down to our Fourth of July themed baking project. And I must show you that if you want to make those super-cute cupcakes, you have some options for the "star" sprinkles topping.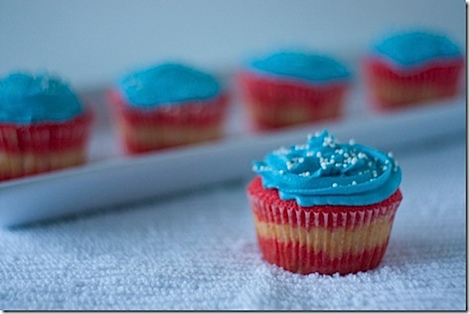 We chose the small white nonpareil sprinkles for simplicity, but there were also larger balls and even *be still my heart* edible glitter…in star shapes!!! Next time, I'm probably going to have to go for those stars. 😉
Click here for the Fourth of July cupcake recipe and photo tips!
***
By the way, I updated my Recipe page (click to see new featured photos and my newest recipes) and added more featured recipes to my right side bar. Hopefully, this makes it easier for you to find the TCL recipes you want to make. 😉
Oh, and in case you're ever looking for something here on The Chic Life, did you know there's a search box in the top right side bar (just under the rotating photos)? You can enter a term like "power toast" and hit enter and all related posts will show up.
***
Which sprinkle topping do you think would go best on these patriotic cupcakes?