After my 8am – 2pm CPR training, I drove out of town to see my sister dance. She's gotten into ballroom dancing in the last couple years, but this would be my first time really seeing her in action. Sis was doing a performance to the waltz with several of her fellow ballroom dancing friends.
She was…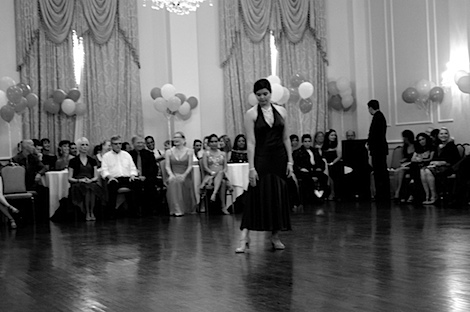 Elegant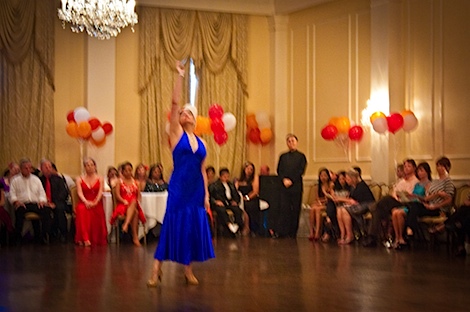 Graceful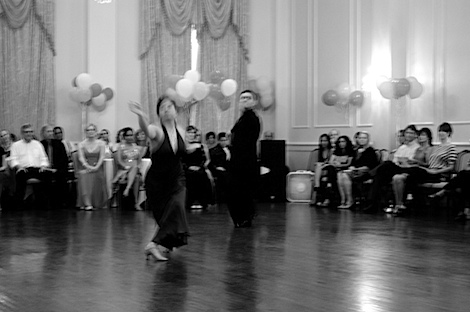 Beautiful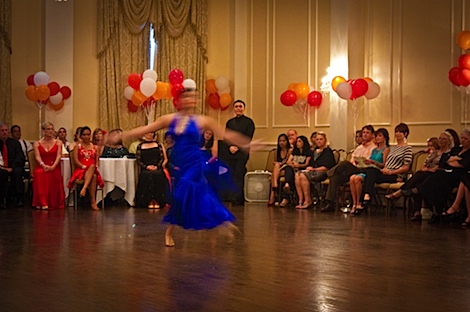 …and just so stunning. I teared up a little watching her dance, I was so proud. 🙂 I only wish I had a video to share with you guys.
Hubby and I have toyed around with the idea of taking ballroom dancing classes. Maybe one day?
Reader question: Have you ever tried ballroom dancing? What did you think?