Earlier this week, I saw my long-time stylist Jason at Salon 42 for a trim. Almost every time I see him, he does a little something different with the style. Usually, he does a blow-out, but on this day, he used a curling iron to create big waves. My hair looked amazing in that my-stylist-rocks-and-I-can-never-recreate-this-look-myself kind of way.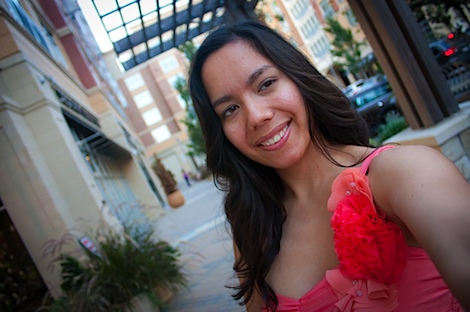 I've always liked the big-wave look, but as someone who is not very proficient with a curling iron, I knew it would be next to impossible to recreate the look on my own. So, I figured in the precious remaining hours of the day that my hair would look like it did, I needed to make good use of the time. I asked my husband on a date.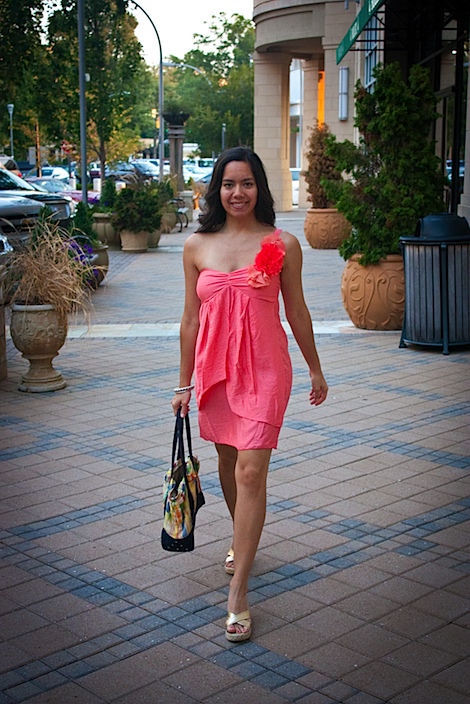 We tried going to Cowfish, but they had an hour long wait. So, we headed to a nearby favorite – Village Tavern.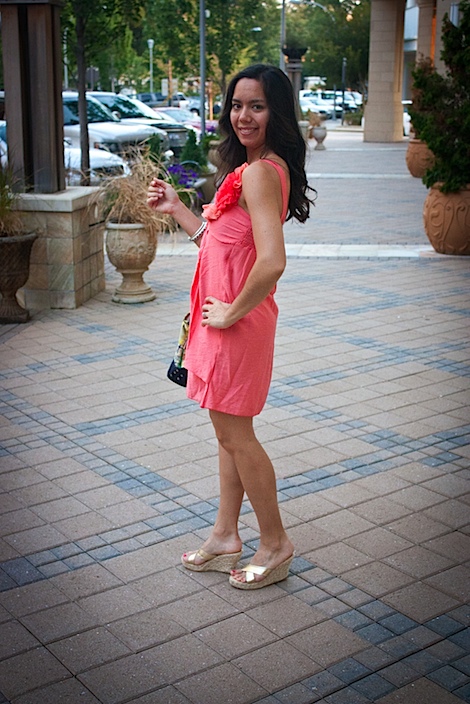 As for my outfit, I decided to bring back the dress I wore at HLS since it's a very warm weather dress and fall is right around the corner. My full ensemble:
Dress – Hello Miss via local boutique
Bangles – local boutique
Madras tote – J Crew
Shoes – KORS Michael Kors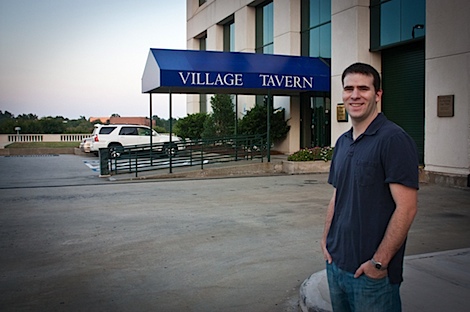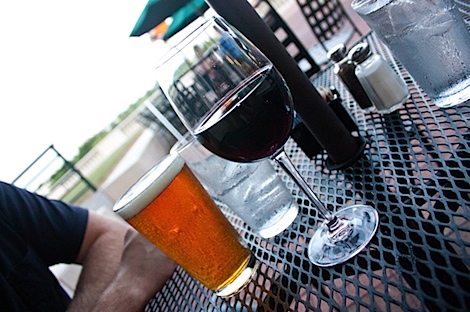 I tried the 14 Hands for vino.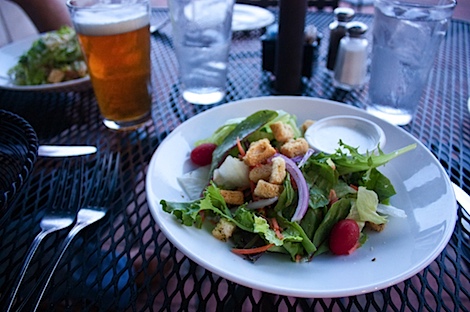 A garden salad with their homemade ranch – one of the best homemade ranch dressings I've had!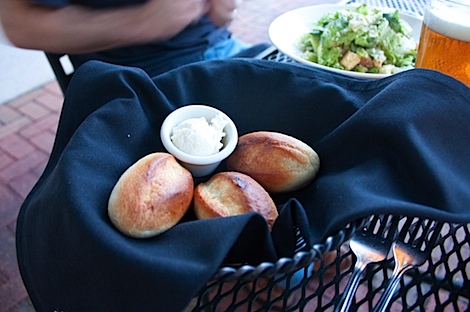 Rolls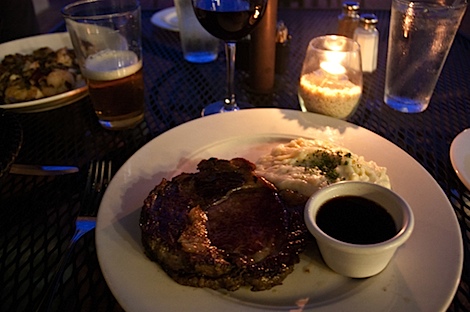 And for the main event – prime rib (with au jus) & garlic mashed potatoes. Nom!
Reader question: Do you do mid-week dates or do you prefer to do them on the weekend?