Katie and I could have rushed from DC to Philly, but after our 7 hour drive yesterday, we decided to take our time a bit.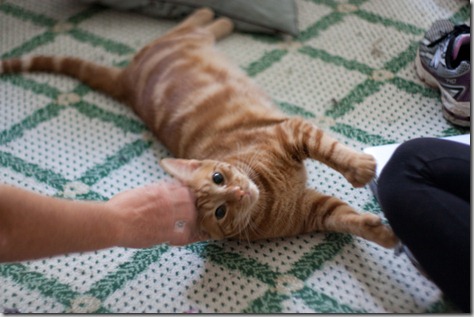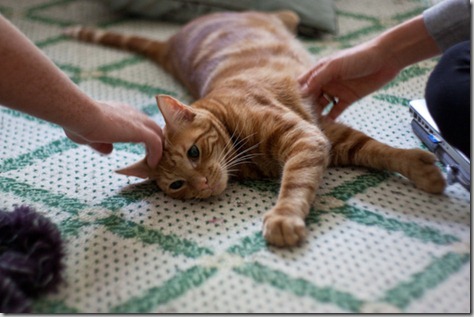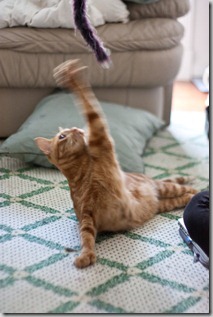 First things first, we had to spend some QT with Amber's adorable cat, Tassie. Love!
And then we headed out for coffee and breakfast. We walked through a gorgeous area of Georgetown. There were flowers everywhere!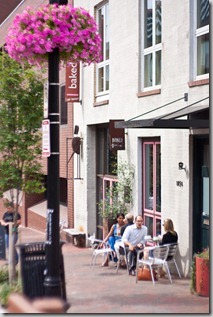 We hit up Baked and Wired.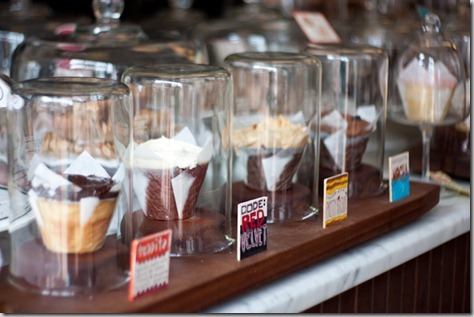 The inside was super cute and filled with delicious baked goodness. Cupcakes galore.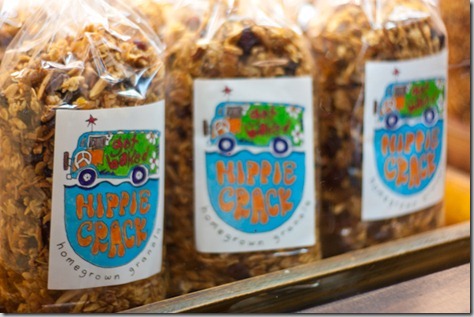 "Hippie Crack" (granola)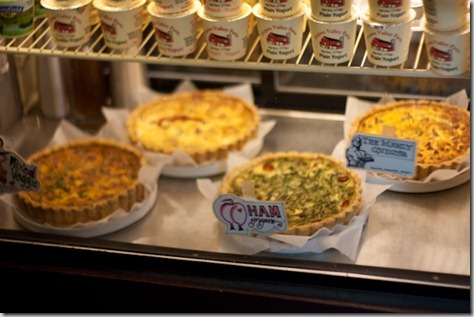 The quiche caught my attention. I ordered the spinach feta. Nom!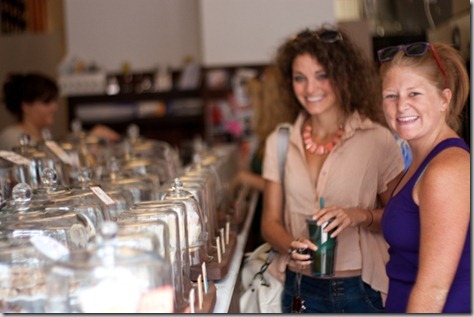 Katie and Amber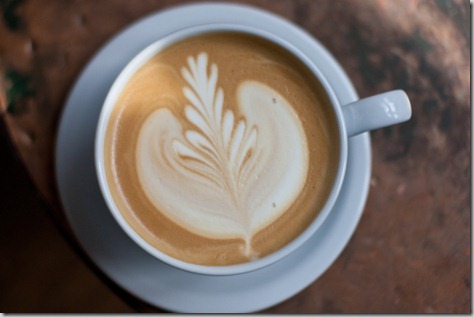 Beautiful latte! It tasted just as good as it looked. (large vanilla latte)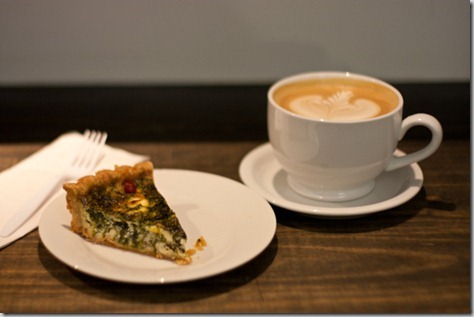 Quick and a latte made for a great leisurely breakfast.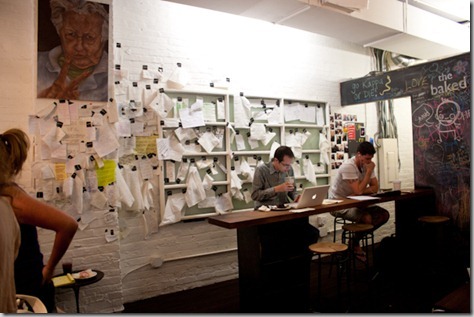 This wall of notes caught my attention.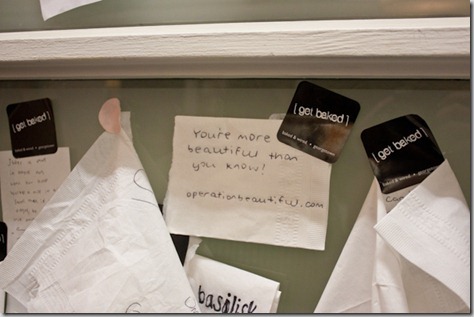 I had to leave an Operation Beautiful note.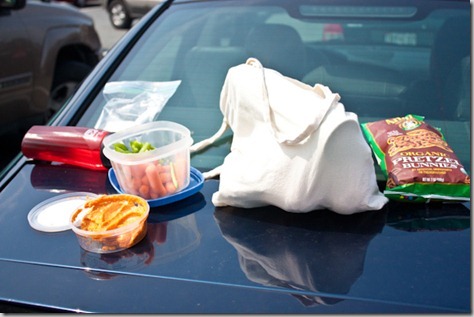 After our late breakfast, we decided to hit the road for Philly. We were pretty intent on getting there, so we pit stopped and had a mini picnic in lieu of lunch. (plus we had lots of my homemade goodies to snack on)
***
We made it to Philly around 4pm with just enough time to check in, grab our swag bags, paint my nails (coral on my toes and hot-hot pink on my fingers), and get ready for the HLS cocktail party.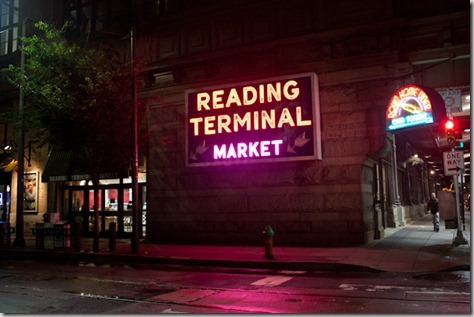 The cocktail party was at the Reading Terminal.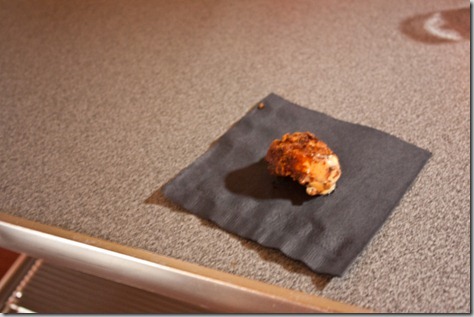 There were lots of eats – pretzel crusted chicken.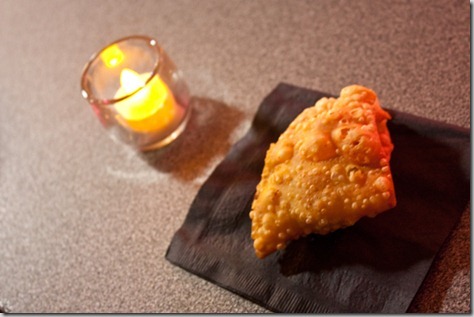 Philly cheesesteak empanada.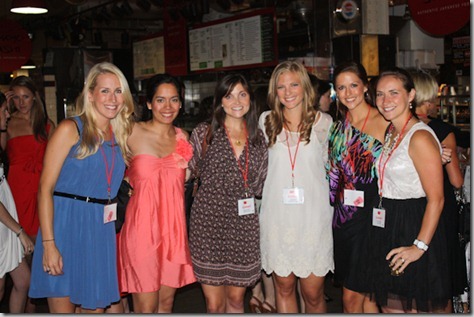 And there were bloggers galore!
Gabriela, moi, Brittany, Julie, Courtney, Tanya
Stephanie and me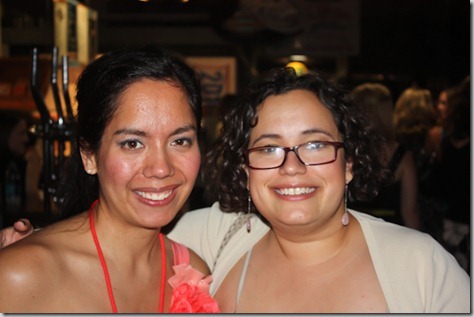 Me & Annelies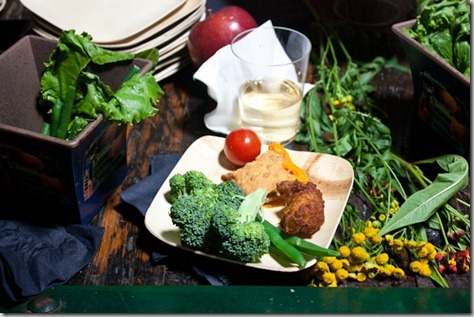 More eats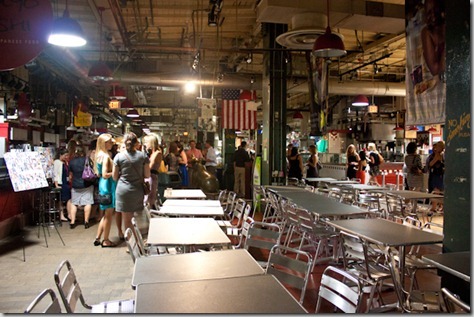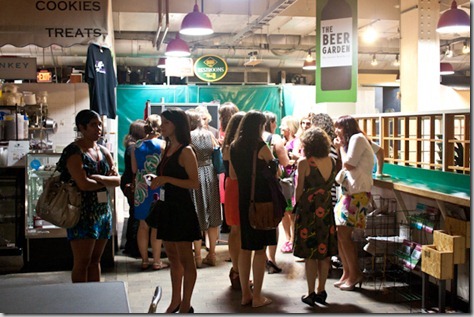 And I couldn't leave without hitting up the photo booth.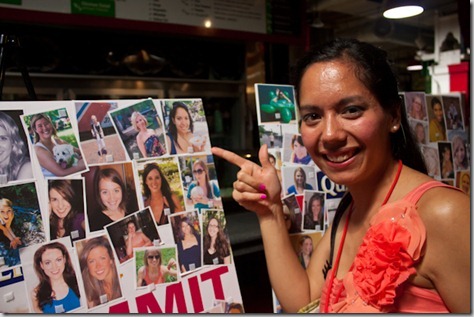 Or finding my photo on the blogger photo board.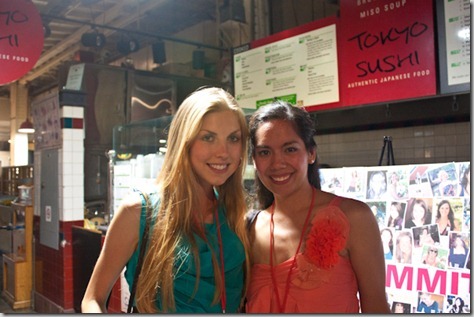 Me and Freya (my food sharing buddy from the last HLS)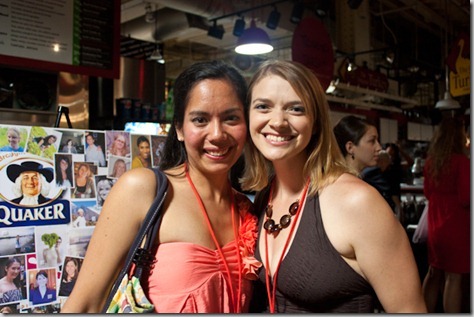 And me and Tina.
I had SO much fun meeting so many new bloggers and seeing so many familiar faces!

I think our long road trip is catching up with me, so I'm off to bed. Catch you from the HLS main day tomorrow! G'night!