Tis the season of gift giving, and if you're anything like me, you like to gift handmade goodies for the holidays. Even if you prefer to purchase your treats from a local store or bakery, this tutorial will work for you, as long as you plan to place them in a mason jar.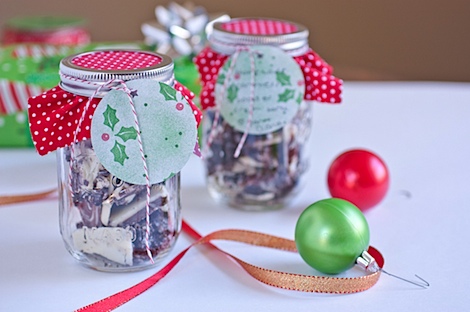 Here's a super easy tutorial on how to festively decorate a mason jar for gift giving.
Mason jars are great for so many holiday gifts: cake/cookie/bread mixes, granola, BBQ sauce, jam/jellies, and the list goes on. This tutorial will work with any mason jar, no matter the contents. Fill it with your choice of treats!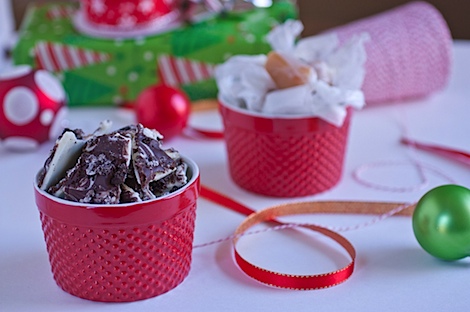 Last year, i made some pretty traditional holiday treats – Cookies 'N Cream Bark (click for bark recipe) and…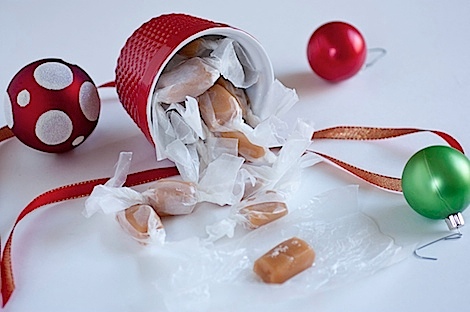 Pink Salted Chewy Caramel Candy (click for caramel recipe). I put a little of each treat into a mason jar so my gift recipients got the best of both worlds.
But, if you just google "mason jar homemade gifts" (or something similar), you'll find plenty of other options and other ideas.
On to the tutorial!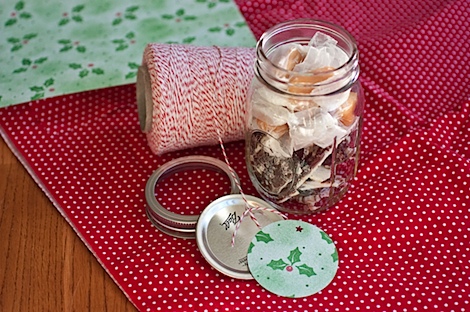 This tutorial uses simple and affordable materials:
Mason jars (almost the same price as, if not cheaper than, those cute tins at craft stores)
Scrapbook paper
Kitchen twine
Fabric
The style is reminiscent of old-fashioned jam jars, so you've likely seen similar jars. This is just how I ended up decorating mine. 🙂
Using a large scrapbook shape puncher of choice (I just used circle-shaped tool), cut out cute scrapbook paper for your gift tags. If you don't have a puncher, you can really cut any shape you like, even a square or rectangle.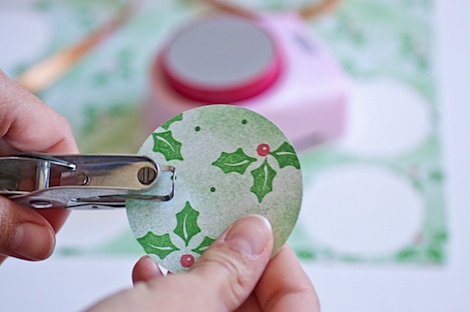 Punch a hole in the top of the gift label.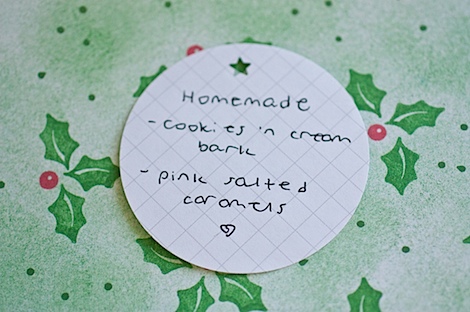 Write down the contents of the jar on one side of the paper. If you made your jar contents, you may want to add the word "homemade" to your label. Also, maybe pay better attention than I did when I was paper shopping and get one that doesn't have lines on the back. Oops. Moving on…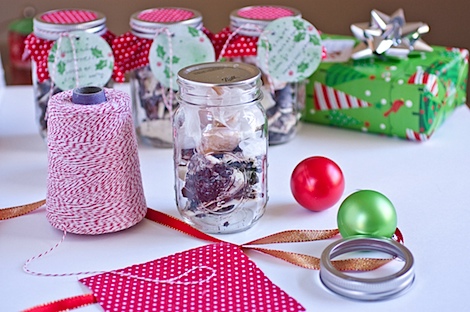 Cut a square out of some fun fabric. You want the square to be a little larger (by about 1 – 1 1/2 inches on each side) than the mouth of the jar. Some of the fabric will be covered by the top ring of the jar, so when you're measuring, be sure to take that into account. My jar is medium sized, and my fabric is about a 5 inch square. For your first jar, just cut one square as your test square, screw on the top ring and see if you like how it looks. Adjust fabric size if needed.
With the silver, flat-disc-part of the top already on the jar, put the fabric on top of the covered mason jar.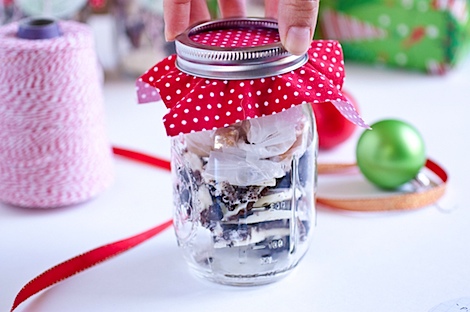 Use your fingers to keep the fabric from shifting too much and screw the top ring over the fabric.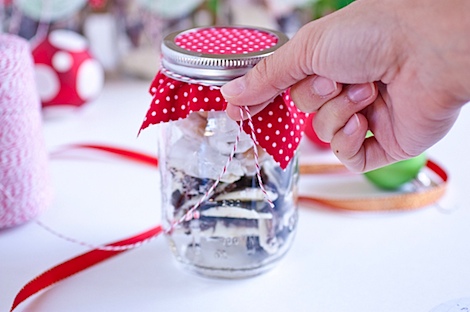 Tie on some kitchen twine.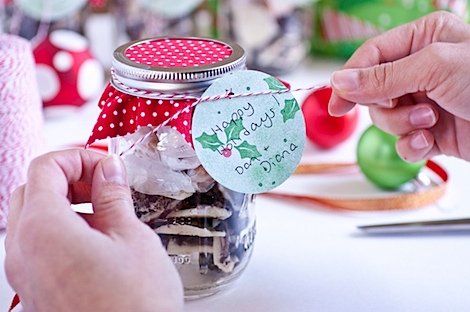 Then tie on your label.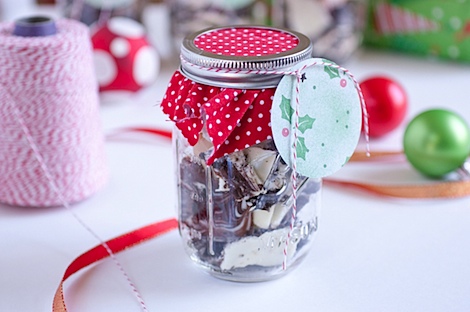 And that's it! You're done!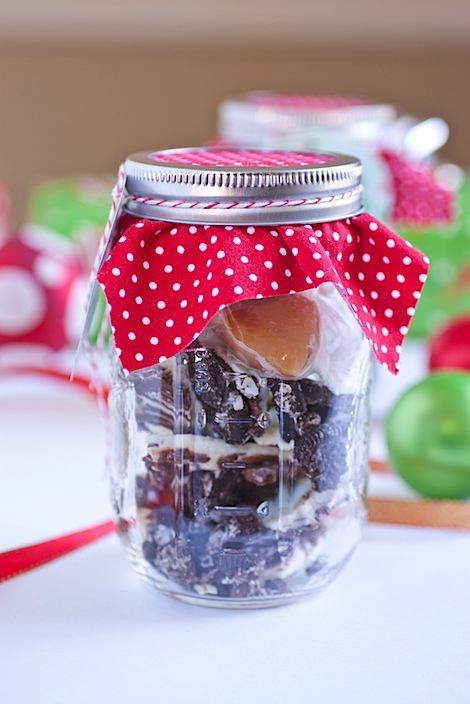 Happy holidays everyone!
Reader question: if you like making them, what do you put in mason jars for gift-giving? If you like receiving them, what's the best mason jar gift you've received over the years?