A week late, but I wanted to share some photos from our Halloween festivities…
Hubby and I love celebrating Halloween. There's just something fun about the theme that makes me happy – maybe it's the costumes or the unique way you can theme your eats. Who knows?
Unfortunately, with things being so hectic lately, I sort of dropped the ball putting any plans together, so we just invited a couple friends over for a casual night in.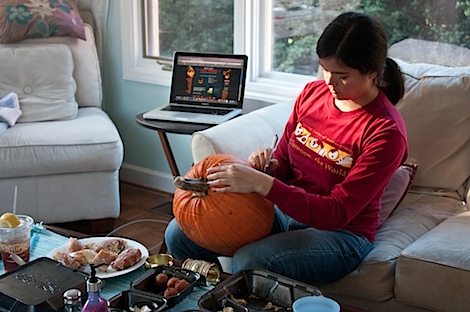 Sis drove in from out of town to hang out for the weekend. She helped me carve pumpkins over BBQ take out from local restaurant Mac's.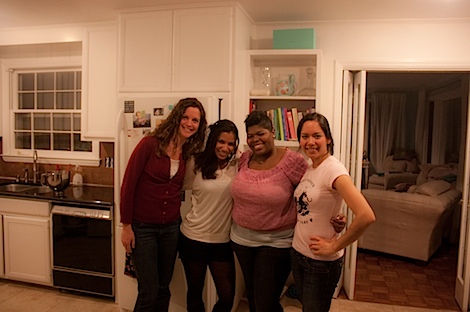 Friends – (left to right) Sarah, Shamecia, Talicha, me!
We actually stopped by one fun party at another friend's house to watch them record a music video to YMCA. Oh yea…it was hilarious! They even had fake mustaches for one part…and they were all girls. 😆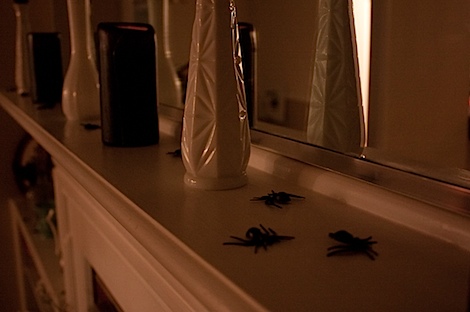 Anywho, we had some creepy decorations going on back at the Chic house – nothing crazy – just a couple things here and there. I really liked spreading this fake spiders all over the mantel, though. They reminded me of a photo I saw once in a Martha Stewart Halloween magazine.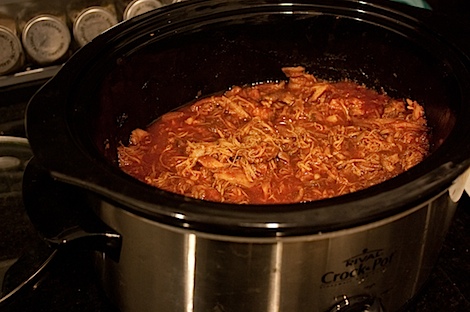 For eats we made this slow cooker BBQ chicken again…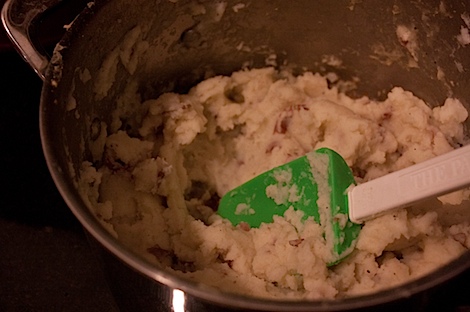 …mashed potatoes…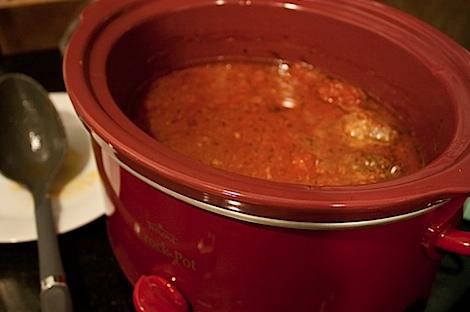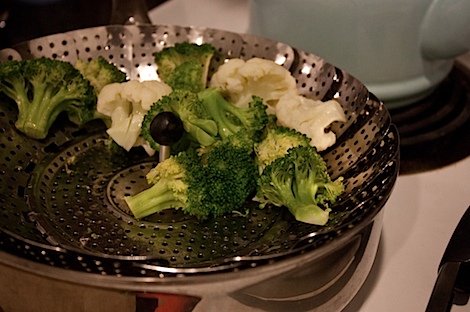 …steamed veggies.
I was trying to do red, green, and white foods to go with some Halloween colors. I thought about labeling the food to make it sound scarier than it actually was, but "blood and guts", although entertaining, didn't exactly sound appetizing.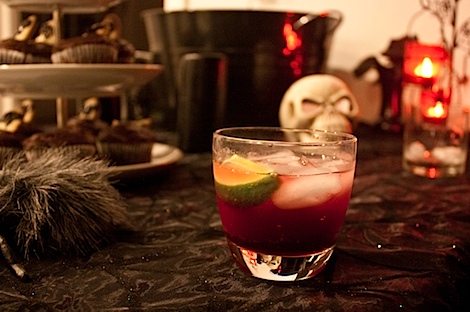 We had mocktails with POM, and we also had some vino (moscato).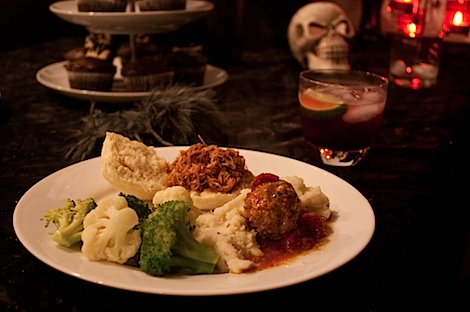 The eats were tasty…but I really loved dessert.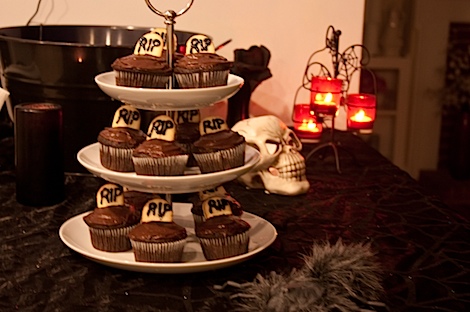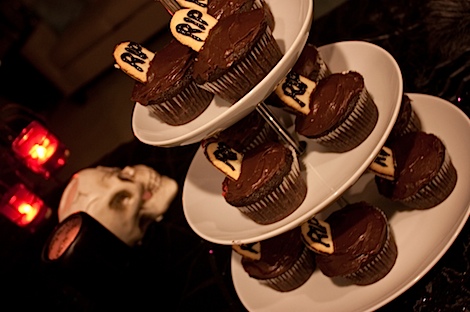 Sis helped me bake up some Depression-style cupcakes with chocolate buttercream and tombstone cookies. She did all the tombstone writing. The cupcakes were baked without any eggs or butter! The trick appears to be the vinegar and baking soda combo, which I think I'm going to play with to make some other baked goodies (I'm thinking cake and muffins).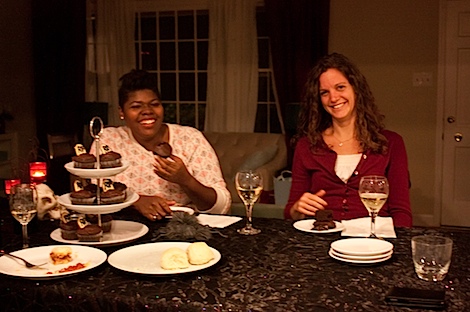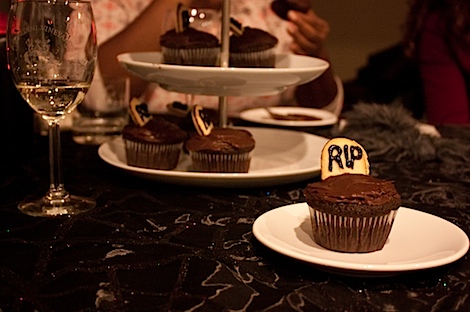 I had a great time having a casual Halloween in and enjoying tasty eats. It wasn't as crazy as last year's foodie Halloween party, but it was perfect for this year. Who knows how Halloween 2012 will end up!
Reader question: If you celebrate it, how did you spend Halloween?