We've been quite busy here in Asheville, so I haven't been able to blog quite as fast as I'd like. I'm trying to catch up a bit now. 🙂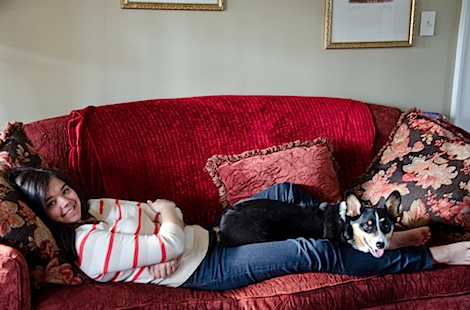 After our gorgeous afternoon at the Biltmore gardens, we headed back to the B&B for a quick refresh before dinner.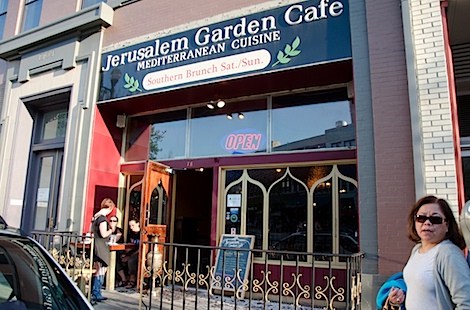 Then, we headed out to check out a place my friend Dana recommended – Jerusalem Garden Cafe.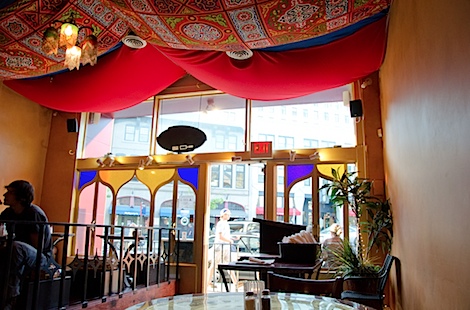 The interior was really pretty.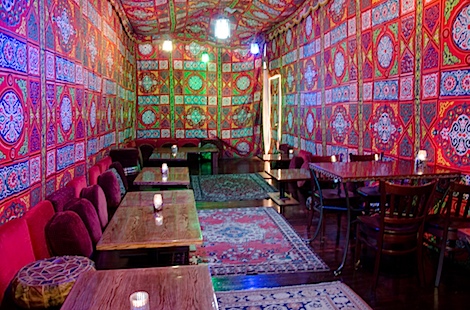 Dana told me about a cool back room where you can sit on the floor, but it wasn't meshing well with my parents' knees.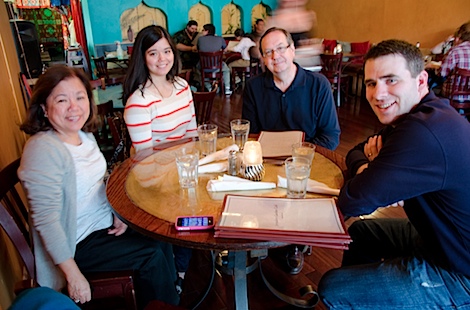 We ended up sitting in the front room.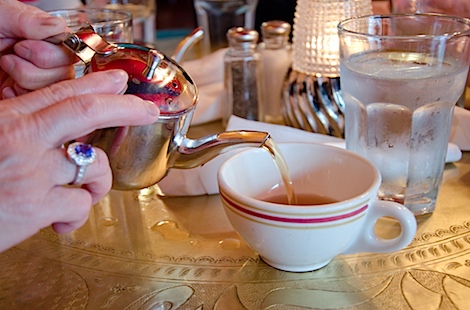 Sis and I had Moroccan tea.
And we dined family-style, ordering 4 entrees to share among the table: salmon with artichokes and capers, cous cous with chicken, the chicken kabobs and the vegetarian combo.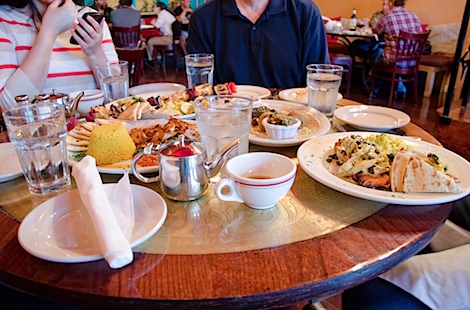 We had a full table of eats. Jerusalem was in the downtown area, almost across the street from one of the Tupelo Honey Cafes. If you're in the area and you're looking for good food, definitely check this place out. I didn't think their vegetarian combo was as good as the one I get in Charlotte, but it was good. The other entrees were really-really great, so I'd stick with one of those. The salmon was tasty and you got a big portion. The grilled chicken kabobs were tasty, and I really liked the cous cous, too. All in all, you got pleasant atmosphere, good service, and tasty eats for a pretty reasonable price and no wait.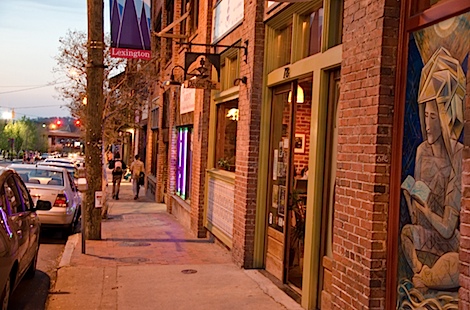 After Jerusalem, we hit up another spot my friend Dana recommended – Dobra tea.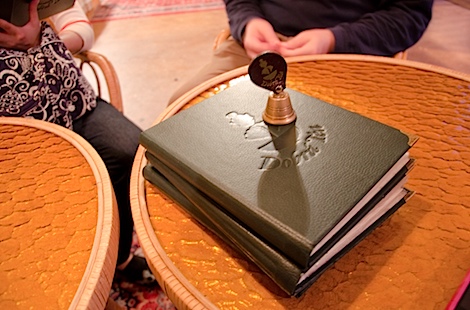 I'd read online their menu was quite large, and it really was – not sure if you can tell from the photo here. Luckily, our waiter was very friendly and helpful in ensuring we made a good selection.
After ordering, Sis and I wandered around the shop a bit.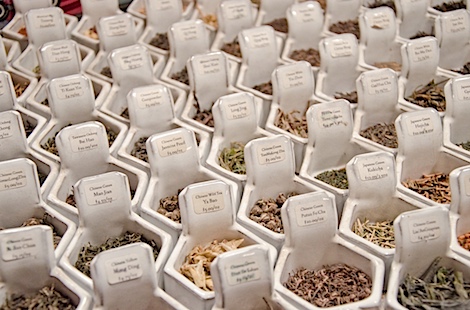 They have teas on display…plus local pottery and other goodies for sale.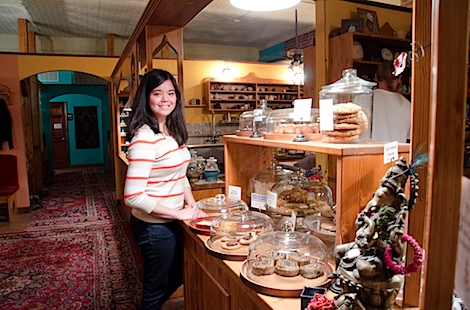 We were most interested in the dessert display, though.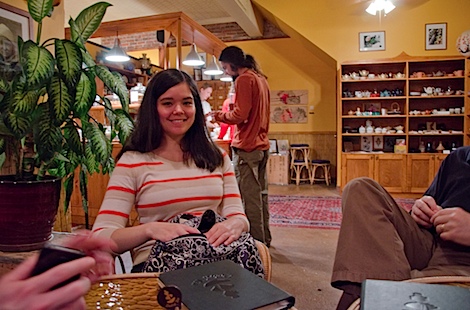 The inside has a great Zen feel. Like Jerusalem, this place has on the floor seating in the back and regular tables in the front.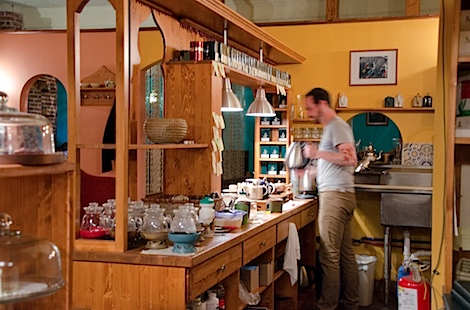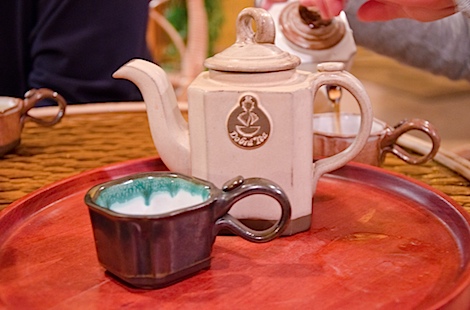 I ordered the herb tea with a mint flavor.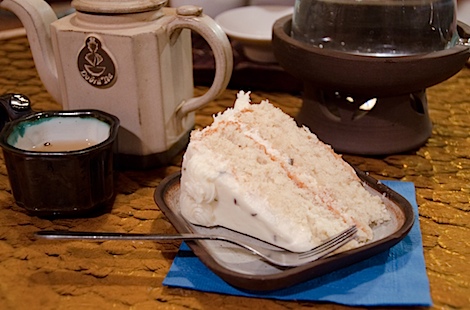 I also had to try the Lavender blossom cake, which was great.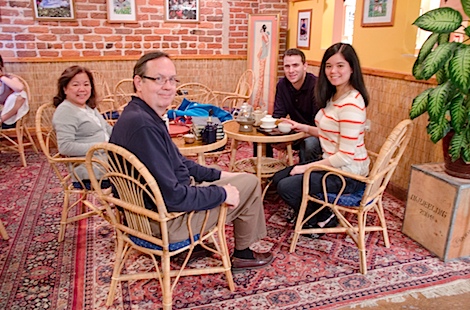 I really loved Dobra tea – I can see this being a must-stop every time I visit Asheville. I already want to go back on this trip so I can try one of the teas with caffeine!
All in all, we had a great Monday!