"Do you prefer fashion victim or ensembly-challenged?" – Can anyone tell me what this quote is from (using your memory and not google)?
I'm pretty sure I wore everything you're not supposed to wear to dinner this past weekend.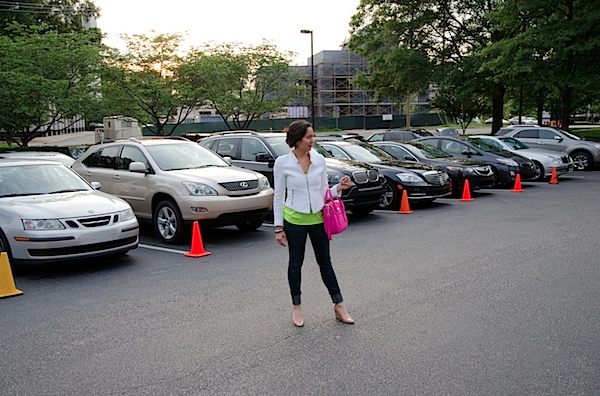 My fashion faux pas – wearing too many trends at once. Here we have: neons, jeggings, nude shoes, a modern blazer, and bright lipstick. Oops.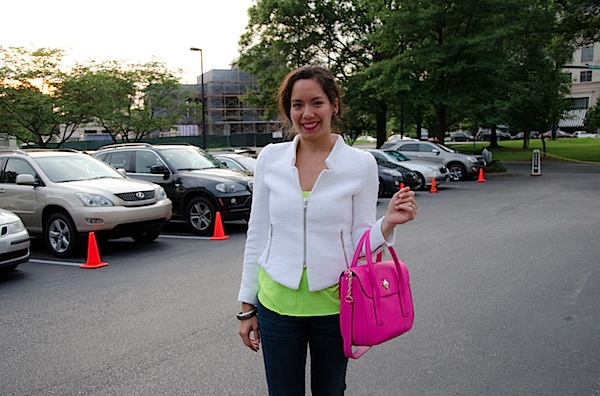 I actually like my faux pas outfit, but maybe you guys will have some tips on ways to make it better?.
Blazer: Zara
Neon Racerback: Madewell
Jeggings: Citizens of Humanity
Purse: Kate Spade (Recently scored at 50% off! Only 2 colors left online, but some shops may have this hot pink or the other color I liked – melon)
Wedges: J Crew
What would you change with this outfit?