As you may expect, when I found out I was going to Pittsburgh, PA for work, one of the first things I did was start researching restaurants on yelp. One of my first finds was Istanbul Grille.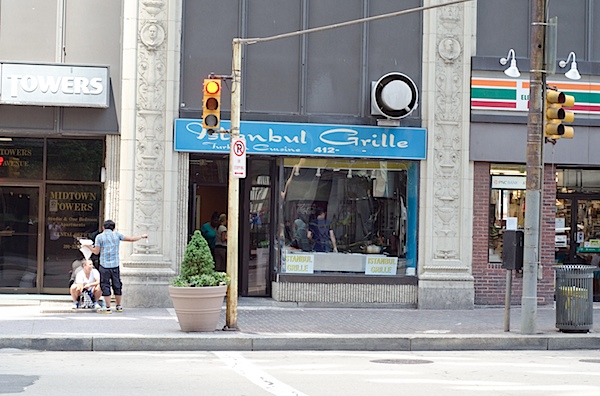 With my trip being so short (I arrived on Monday with plans to leave Tuesday after work), I knew I could pretty much only count on visiting one restaurant for lunch and one for dinner. Since we don't have a Turkish restaurant (that I know of) in Charlotte, Istanbul Grille was on my must-try list.
I read on Yelp that there wasn't a menu, but I found one.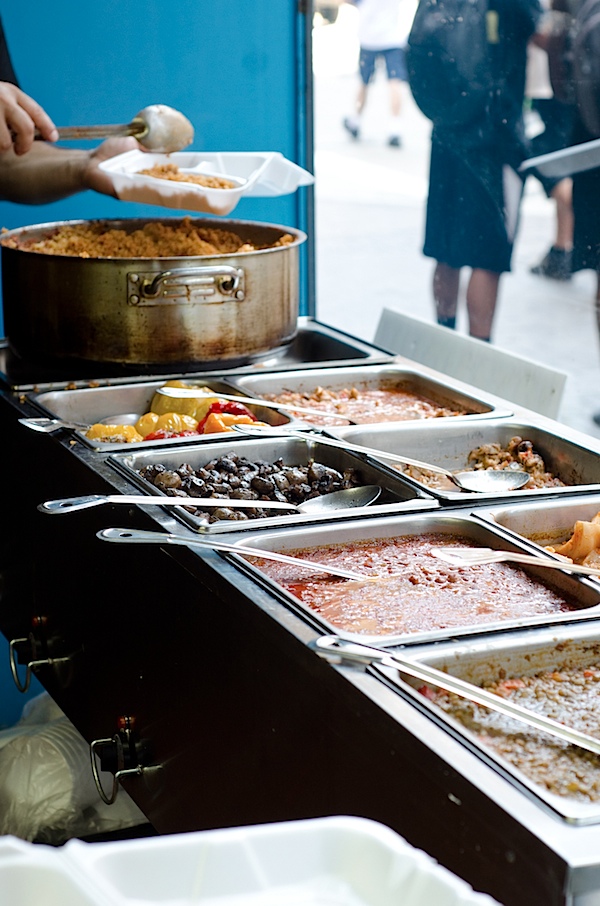 Though, most of the food is on display, so it may be easier to order by pointing at whatever catches your eye.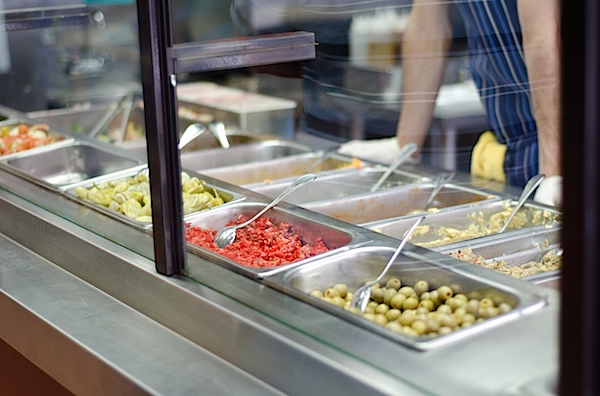 They have hot foods and cold foods separated.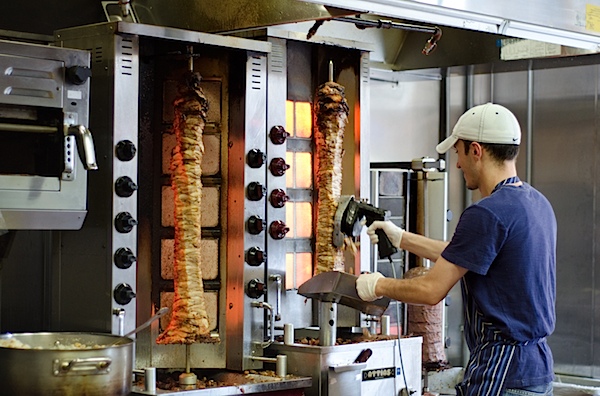 And meats roast along the back wall.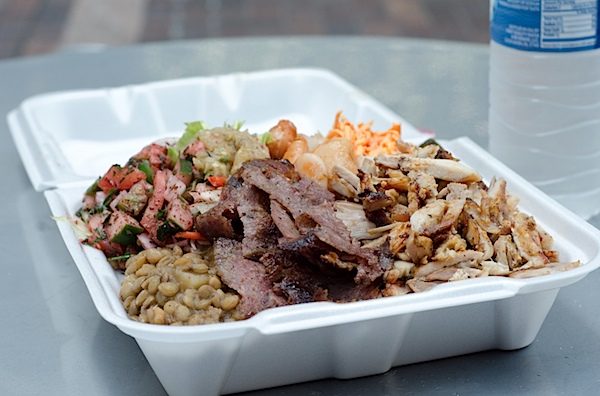 I ordered the Meat Plate, but I think the owner knew it was my first visit even though I didn't initially say it was. He started asking me questions like "Do you like spicy food?" and "Do you like sushi?" I said not so much to the spicy food question and yes to the sushi one. He said they didn't have sushi as he placed a stuffed grape leaf on my plate. I saw him wandering from the hot food to the cold food and back, adding items here and there. As he was closing my to-go box, he smiled and said "I changed your order."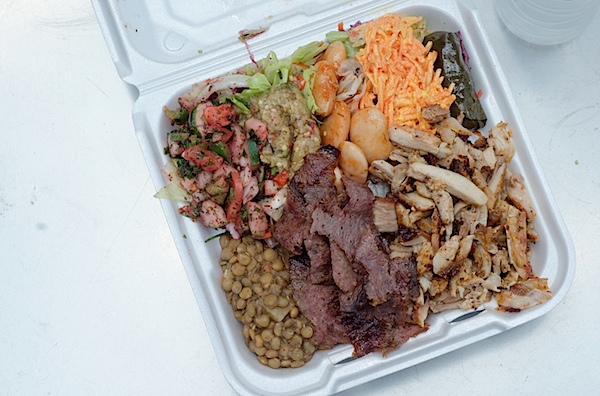 My hotel wasn't ready when I got to town, so with my hands being full, the owner kindly walked my plate over to the courtyard next door (the restaurant doesn't have seating). I opened my box to find something even better than what I had ordered – a little sampler of sorts, which is exactly what I really wanted. I think the owner may be psychic. 🙂 Randomly enough, the owner (I never got his name) came out a bit later for his lunch break and asked if he could eat with me when he noticed I was alone. How cool was that, right? I got to eat lunch with the owner of Istanbul Grille instead of dining solo.
The food was just as delicious as the reviews claimed. I'm not really sure what the names of the various dishes are, but they were all tasty. For those afraid of trying Turkish food, this would be a great place to branch out. If you like rotisserie chicken, try the chicken – it's very similar. The lamb reminded me quite a bit of the meat in gyros. And the sides are all great – just pick based on what types of ingredients you like. My favorites were the chicken, lamb, bulgar rice, tomato/cucumber salad, shredded carrots, and stuffed grape leaf. Pretty much, it was all awesome, and I'm going to have a hard time picking what to order next time!
***
Next up – photos of Pittsburgh from Mount Washington. I tried to combine those photos with this one, but I don't like putting too many photos in one post. Separate will have to do! 😉
***
Reader question: Have you ever tried Turkish food? What's your favorite dish?