One of the easiest desserts for me to play with is by far my cake minis. I've made them in an assortment of flavors, and I just love how each version of the recipe makes enough for two.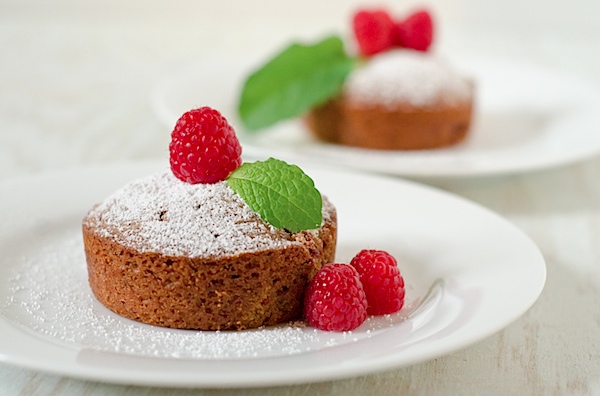 Perhaps I enjoy them because they're quick and easy?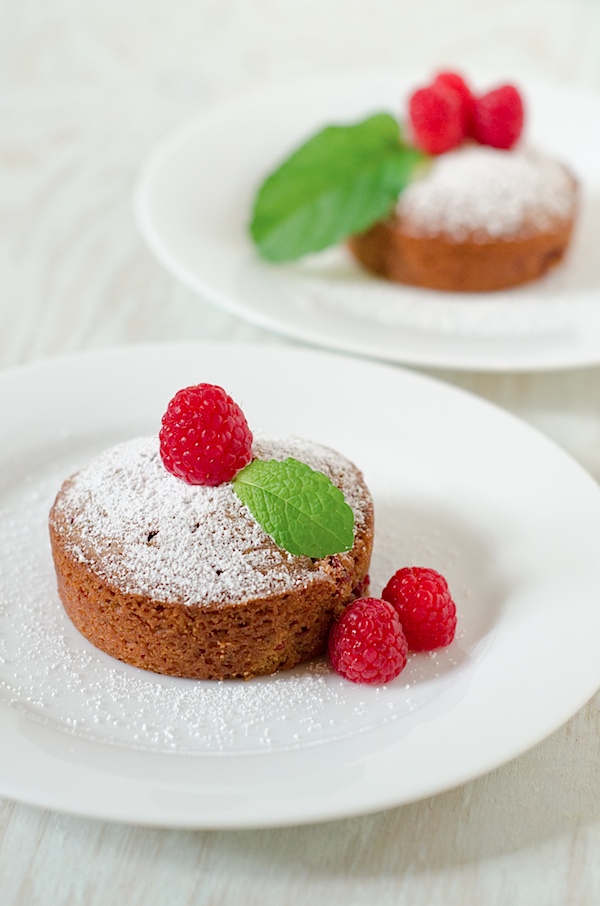 Perhaps I just like taste-testing cake.
Either way, here's a fun take on cake minis for the summer – Raspberry Olive Oil Cake Minis.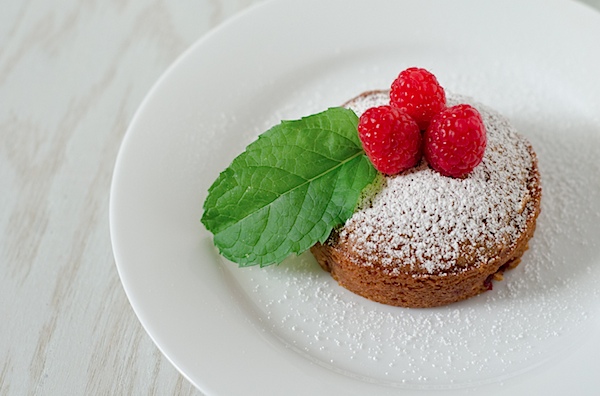 By the way, these were supposed to have a citrus taste to them since I used some blood orange extra virgin olive oil for the test batch. Unfortunately, I couldn't taste the orange at all. You can add some zest (orange or lemon) to invoke the well-known and delicious berry-citrus flavor pairing.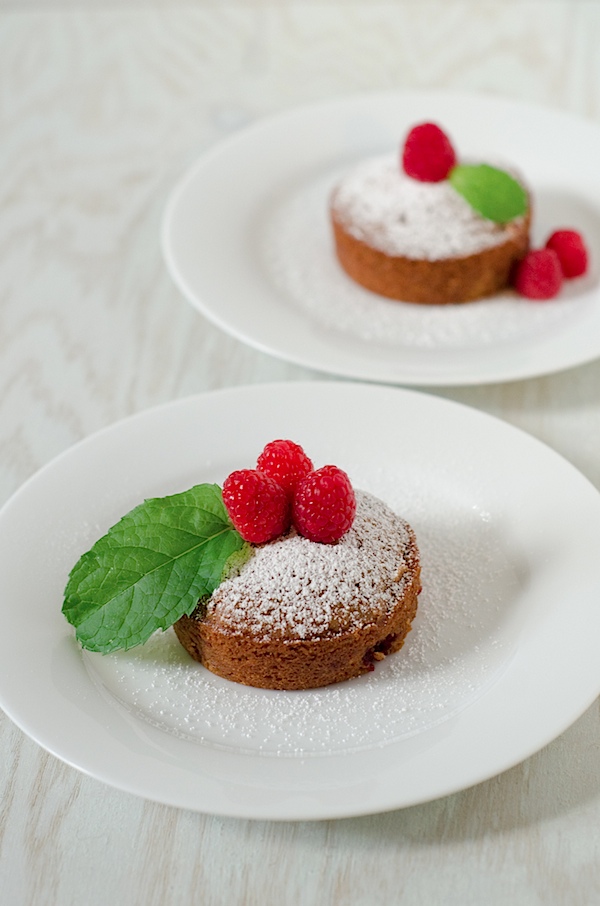 Raspberry Olive Oil Cake Minis
Lightly sweet and made with bright raspberries, these cake minis make a great summer dessert. Although, thanks to frozen fruits, you can enjoy this dessert any time of year.
*Vegetarian, Vegan Options*
Prep Time: 10 minutes
Bake Time: 22-26 minutes
Total Time: 32-36 minutes
Serves: 2 (or 1 with a mega sweet tooth)
Ingredients:
3 teaspoons water
1 teaspoon ground flaxseed
6 tablespoons flour (I used unbleached all purpose)
1/2 teaspoon baking powder
pinch salt
3 tablespoons olive oil (I used blood orange olive oil, but it didn't seem to make much of a flavor difference)
3 tablespoons sucanat (or sub sugar for a sweeter flavor)
2 tablespoons milk (or vegan milk, like rice milk)
1/2 teaspoon grated orange or lemon zest, optional
1/3 cup fresh or frozen raspberries
powdered sugar, for garnish
fresh raspberries, optional, for garnish
fresh mint leaves, optional, for garnish
orange or lemon peel, optional, for garnish
Directions:
Pre-heat oven to 350 degrees F. Prepare 2 3-inch diameter ramekins with non-stick spray.
In a small bowl, combine water and flaxseed. Stir and set aside.
In a medium bowl, add flour, baking powder and salt. Whisk together (or stir with a fork).
In another medium bowl, add flaxseed mixture, olive oil, sucanat, milk and orange/lemon zest, if using. Whisk to evenly combine (or use a fork).
Gently stir wet ingredients into dry ingredients until just combined (batter will be slightly lumpy). Stir in raspberries.
Evenly distribute to ramekins and bake for 22-26 minutes, until top is golden brown and tooth pick inserted in the center comes out clean.
Allow cake minis to cool. Run a knife along the outside edge of the cake mini to release it from the ramekin. Place each cake mini on a plate and dust with powdered sugar. Garnish with fresh raspberries & mint or even citrus peel.
Enjoy!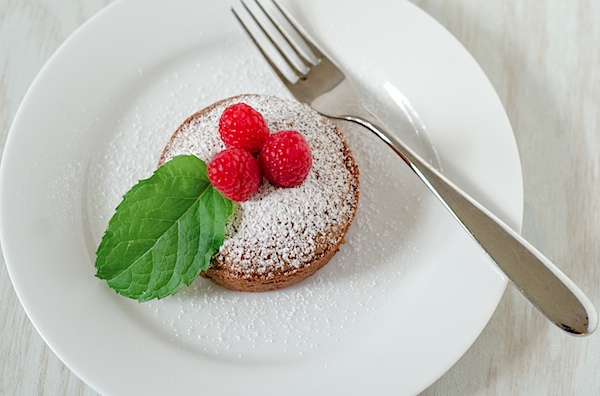 Happy baking!
***
Did you like this post and/or recipe? If you want to share this with your friends, you can use the share buttons below, including the Facebook Like button. You can also check out The Chic Life on Facebook by clicking here.
And, you can click here to get free The Chic Life updates via your favorite reader or even delivered to your email.
***
What cake mini flavor should I make next?
temp code: H6C2MMH5T3BB