I've decided to stop pinning my outfits on my fashion boards on Pinterest. I'm going to leave those for inspiration photos from other sites and blogs. Instead, I've created a dedicated board on Pinterest where I'll corral all my outfits, in the event anyone is interested. Click here to view My Outfit board on Pinterest. On to today's post…
I've been wanting a high-low skirt for awhile now, but I just hadn't quite found one I liked…until I hit up the Zara sale. I just loved this star-patterned high-low skirt…perhaps because I have a thing for stars in addition to liking the shape. This was the third stye I came up with for the tank top I featured in my Work-to-Play look earlier. I wore this on a date with hubby, but I think it would also be cute for a girls-night-out.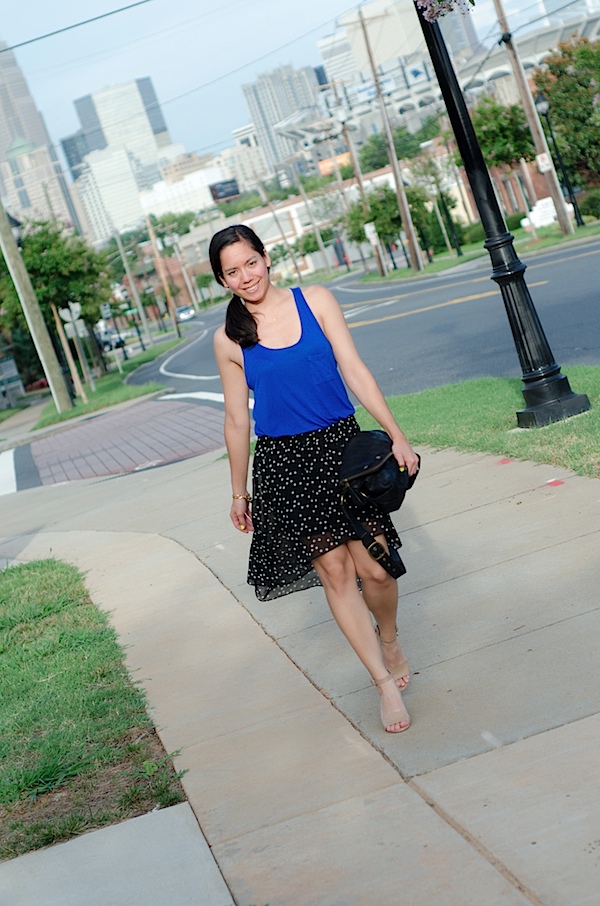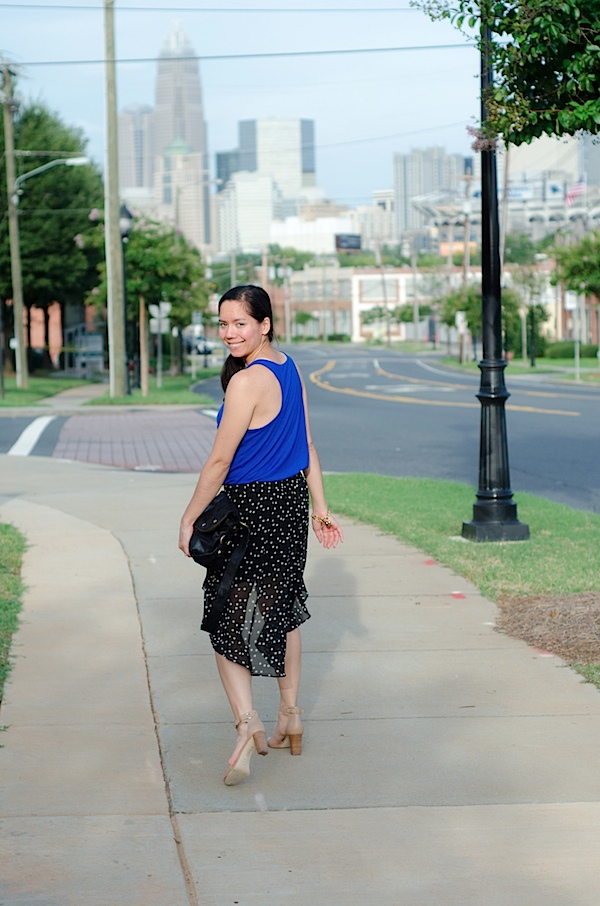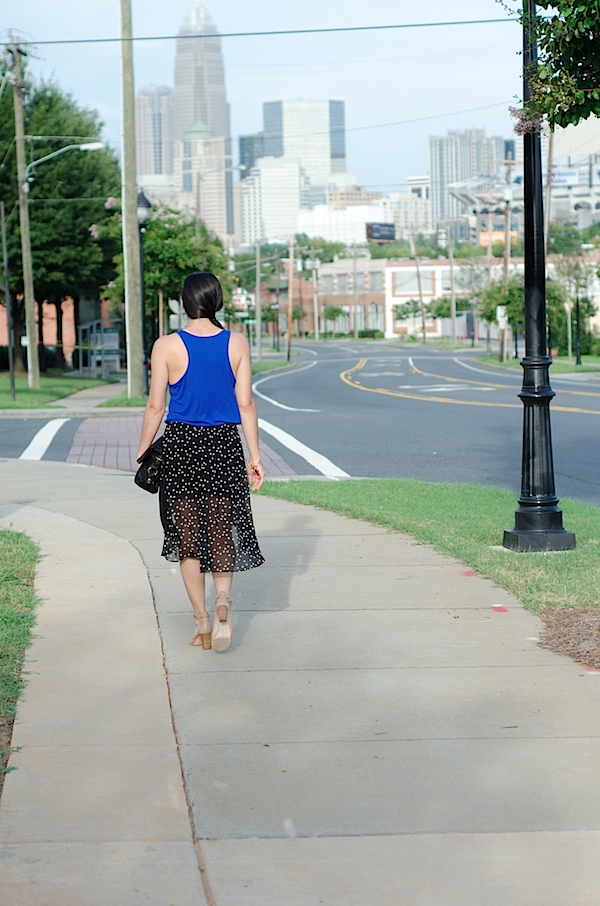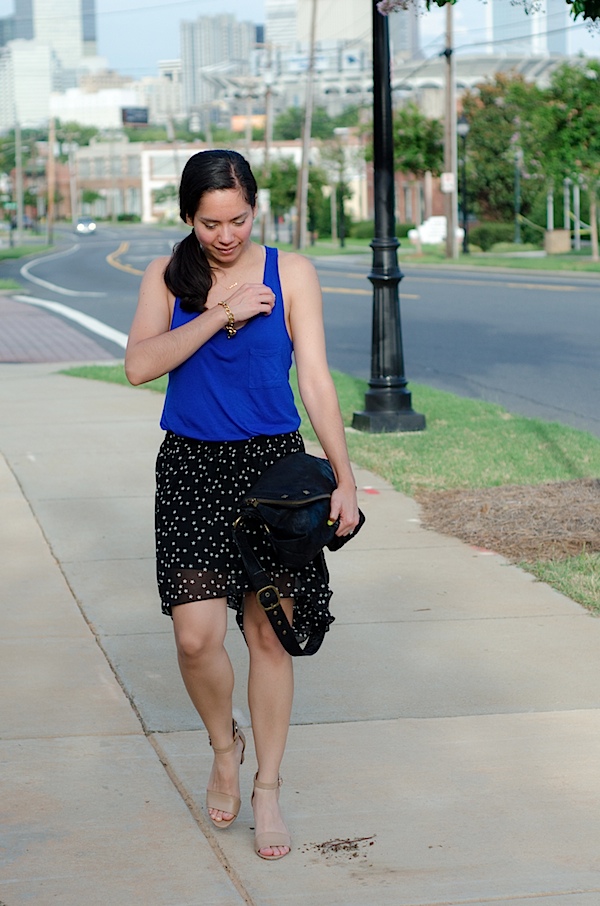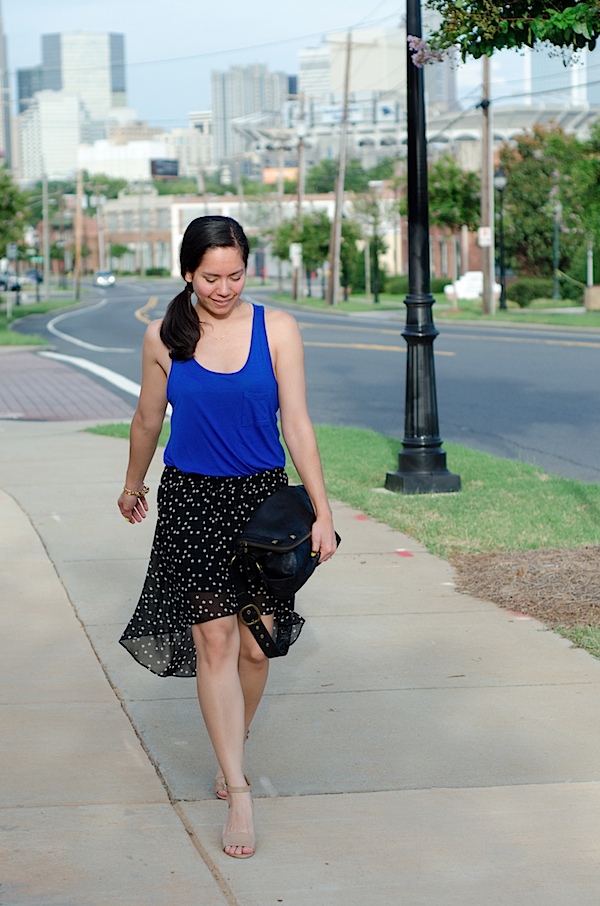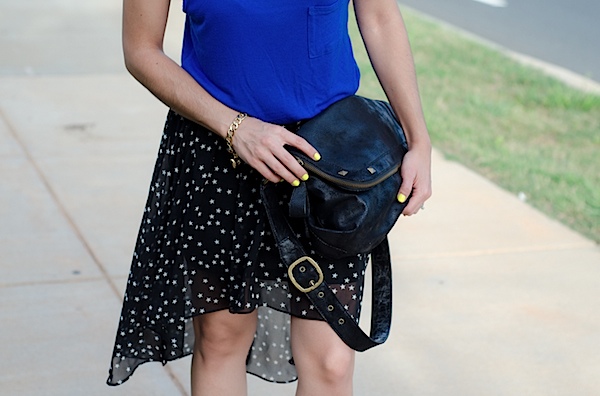 Outfit:
High-low star skirt: Zara (scored on sale)
Tank top: Gap
Shoes: Via Spiga "Christina" heels
Purse: Rachel Zoe (via Fifi's consignment)
Bracelet: Juicy Couture
Necklace: Gorjana
Check out a couple other options for this tank top by clicking here.
A couple people have asked about my nail polish (mostly on Instagram). This is my favorite color of the summer. I think I've been doing Zumba too long because I feel like this neon yellow is almost a neutral. I also want to wear it every day. I feel like a 5-year-old saying "I'm NEVER taking this off!!!" But seriously…I will take it off. I'll just probably put it back on the next day. Anywho, the color is called "Rare" by ILLAMASQUA, which I purchased at Sephora.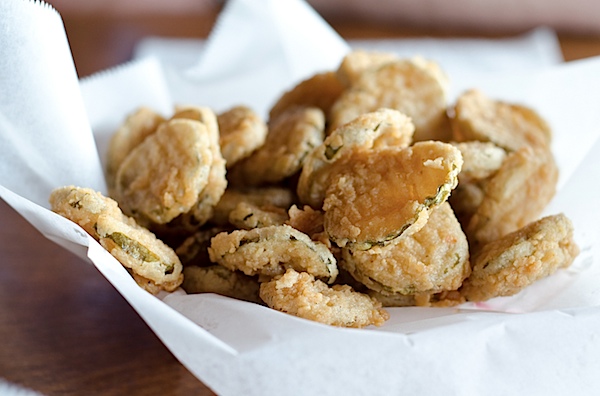 I took hubby for his first trip to Pinky's this weekend. I love this place for their tasty food, casual vibe, and friendly people. We started with a small basket of fried pickles. I appreciate how some appetizers at Pinky's can be purchased in smaller sizes.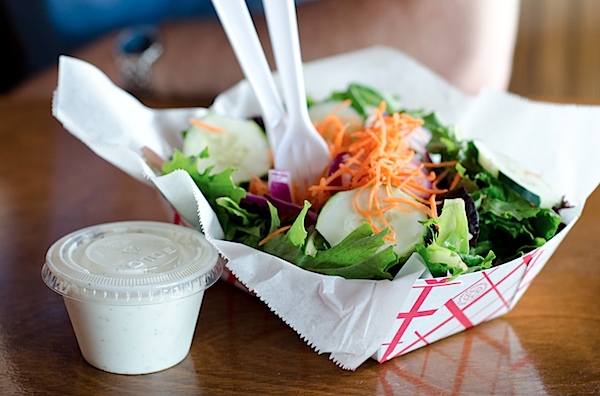 We also shared a side salad with ranch…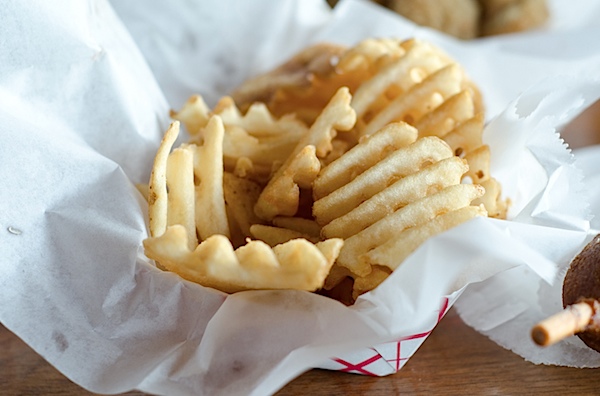 …and some fries.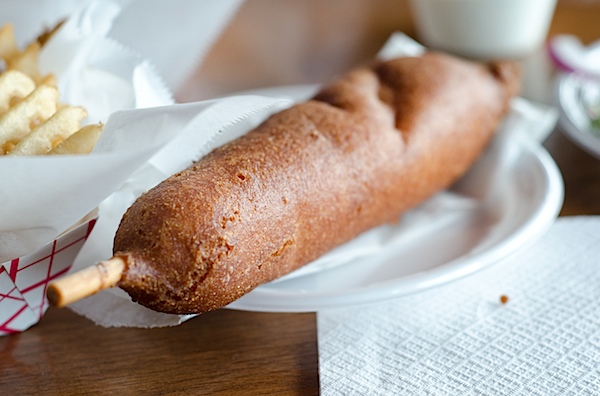 And for the main event – a hand-dipped corn dog! I don't think you can get a corn dog that is hand-dipped anywhere else in town. And for my veg-friends, since they do their own breading, you can get a veg-friendly corn dog!
***
A couple quick & random updates – I'm headed back to Pittsburgh for work this week.
And I'm celebrating my two year dance-versary this week! On Friday, I'll have been teaching Zumba for two years!
***
Reader questions: What types of outfits do you like to wear on dates?