Just as important as considering which items didn't work (click to see the 5 summer items I featured), I thought it would be a good idea to analyze 5 recently purchased items that did work and why. These should give me a good idea of what to look for what I go shopping for fall and winter items later this year.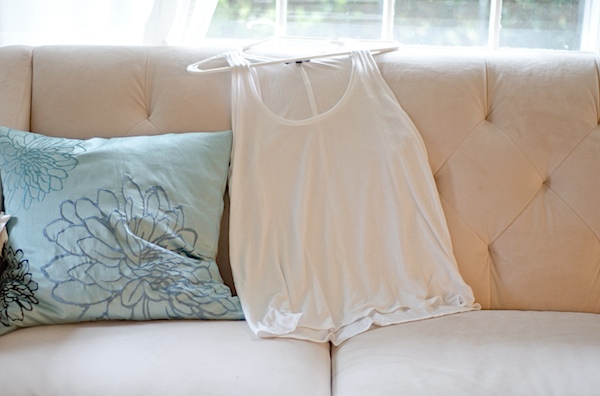 1 – flowy tank: The billowy top has been a newish silhouette in recent years. Does anyone else remember the uber tight and cropped tanks we used to wear in the early 2000s a la Abercrombie? Yea, this is a 180 from that, and I love it. I really love loose-fitting clothes in general, and this tank top is a great cut. I love how lightweight and breezy it is. It's so comfortable and stylish, too! Lesson learned: comfortable and chic is always a winner with me. Though I can't wear this to the office, this tank top was a go-to top for me after hours because I absolutely loved wearing it, and it went with so many things. Plus, it's easy to dress up or down.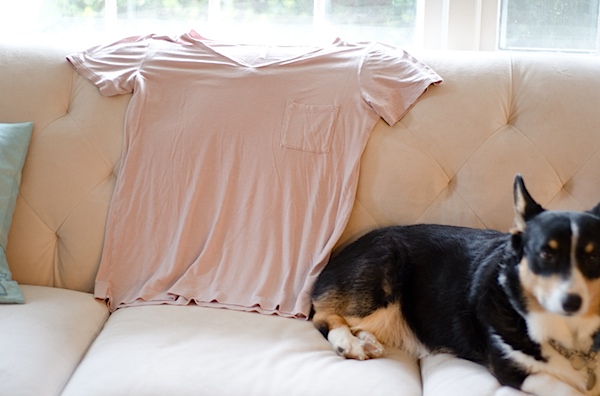 2 – updated t-shirts: This isn't the stretchy, fitted tee of yesteryear, nor is it the crew neck unisex style of every year. I was surprised at much I liked this particular tee. I wore it to work, to run errands, on date nights…the list goes on. I ended up purchasing a couple more tees like this one to update my t-shirt collection. I go through t-shirts pretty quickly since I wear them so much, mostly to work. I used to wear more of the fitted style tees, but I'm loving these looser tops. Lesson learned: this style of t-shirt was a winner for reasons similar to the flowy tank top. But unlike the tank top, I can wear this one to work!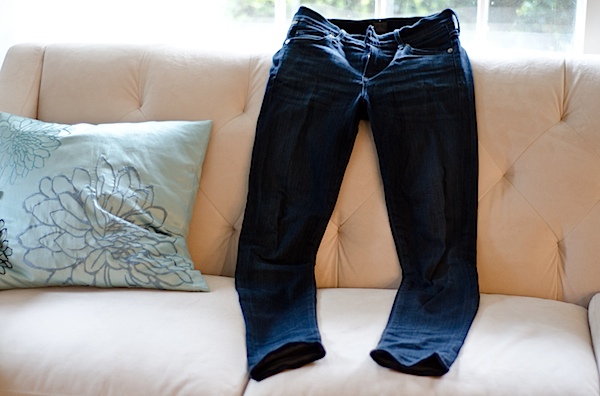 3 – jeggings: I figured I wouldn't get much wear out of these jeggings since I can't wear them to work, and I spend so much of my week there. But, even with the Southern heat, I found myself pulling these out pretty often. The biggest win was definitely figuring out how great they are for travel. These jeggings have been with me on every trip this year. They're cute, versatile, and they take up less space than traditional jeans. I also like how they make my legs look. Lesson learned: Jeggings are awesome. They've served a great purpose, especially for travel. I love wearing them and could possibly even use a second pair.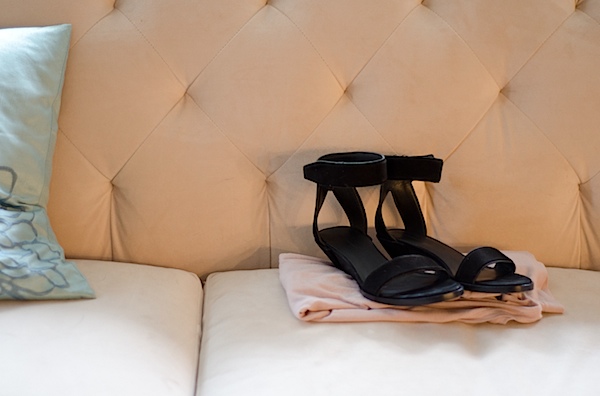 4 – low wedges: I fell in love with these shoes the instant I saw them, but when I realized they were wiping black goo on my feet when I wore them, I almost returned them. But, I just couldn't let them go. I hadn't seen anything like them by other brands, so I didn't think I could find a similar replacement. The simple style means I can wear them with a lot. I was surprised at how much I found myself reaching for these shoes, though. Not to mention, I like how they almost have a sporty style. I didn't realize that I liked sporty outfits before wearing these shoes. I may have to see where that takes me. Lesson learned: Knowing your shoe style is important. I know that although I love the look of heels, I gravitate towards flats and lower heels. These low wedges mean I can wear them a lot for a long period of time. Continue shopping for low or no-heel shoes. Also – seek more sporty styled clothes and accessories.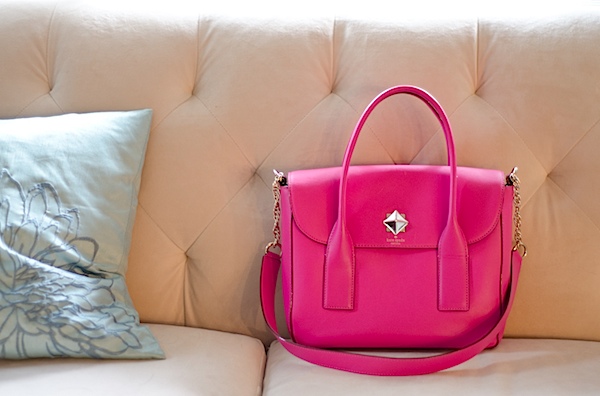 5 – structured purse: I'd been wanting a structured purse to update my wardrobe, and when I saw this Kate Spade purse at 50%, I went for it. I was a little worried about the hot pink clashing with too much of my wardrobe, but I managed to find a lot of outfits that went with it by sticking to mostly neutral clothing. The purse was the perfect size and even managed to hold my DSLR a time or two. I've carried it pretty much every day since I bought it. I'd say I got my money's worth in wear. Lesson learned: one investment purse can elevate your wardrobe. Remember to stick with a style and size that actually works for you. And on that note, keep this size in mind for future everyday-purses. The handles were fun, but the long strap made it easy to carry. The lock-top was easy to access, making the purse nice and functional. I guess I like functional things more than I thought.
Looks like some key words from this set are: comfortable, chic, versatile, and functional.
I'm planning to use the lessons learned from the items that worked and didn't work as I shop going forward. I've also set a new budget for myself, and I'm doing my best to stick with it. Fall and winter shopping, here I come!
***
Have you analyzed your wardrobe recently? If not, consider taking a moment this weekend to pick out your 5 worked and 5 didn't-work items and think about why they did or didn't work. How can you apply this information to your future shopping to achieve your own Parisian Wardrobe?
Reader question: What's an item your purchased recently that has worked out better than you expected and why?