I've decided to take an analytical approach to revamping my wardrobe, and I thought it would be a good idea to take a moment each season to review both items that worked and didn't work.
My overall goal is still the Parisian Wardrobe (click for more info). To achieve this, I've tried to be more selective about what makes it into my wardrobe, which translates to being more careful when I shop. But even though I've shopped with the best intentions, I still had some items that didn't work as well as I'd hoped. I thought it would be helpful to pick out 5 such items and analyze why they didn't work like I planned.
5 Summer 2012 Items That Didn't Work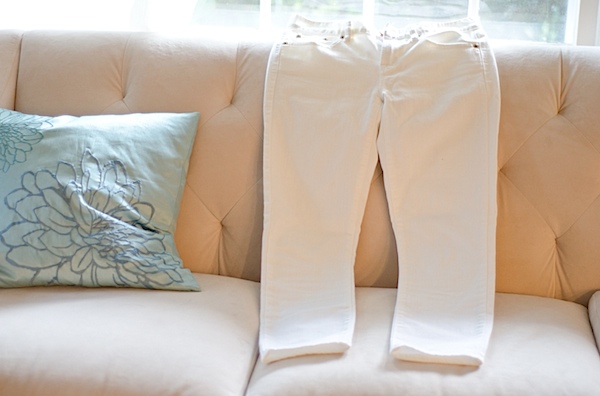 1 – The white skinny jean: Not only were skinny jeans all the rage at the beginning of the year, the white skinny jean seemed like the biggest deal. I saw them in magazines and fashion blogs, and I love white bottoms (skirts, shorts, pants) anyways. It seemed like a good idea to forego patterned and other styles of skinny jeans by updating my wardrobe with the white jean. I thought I was being smart by focusing on one trendy type of jean addition instead of spending money on a bunch of bottoms that I couldn't wear very much. Unfortunately, the Southern heat and humidity won out on the daily what-shall-I-wear battle leaving my skinny jeans in the closet and unused. Oh, and since I opted for the super-tight style, they were far (oh-so-far) from office-appropriate, meaning I only had about two days out of the week when I could actually wear these babies. Lesson learned: I think it was a good idea to update my wardrobe with less of the trendy items. But, I need to focus on the season and what I'll actually wear based on temperature (summer heat!) and common environments (the office). I think these jeans could have worked if the temps were more cooperative, but a dress or skirt may have been a better choice in the summer.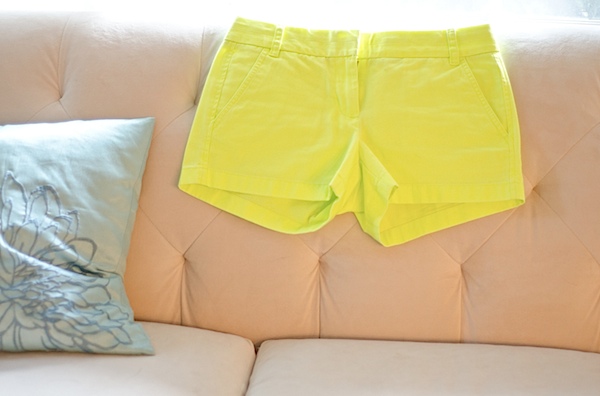 2 – the neon khaki short: When I was in high school and college, I loved to wear khaki shorts. I could wear them almost every day. I thought the neon color would be a great way to update my shorts collection. And it was, but I'm not in high school any more. I don't wear khakis every day. In fact, I hardly ever wear khakis. Plus, with my 9-5 (just like with the white jeans), I pretty much just had Saturdays and Sundays to break out the ole khakis. Oh, and did I mention that I was toting around a hot pink purse all summer? Without the purse (so much neon!), I may have worn these shorts more, but overall, I think these would have been a better purchase had I found them on sale…like 50% off. Lesson learned: I need to think about my life as it is today, functionality-wise, and how items I purchase will mesh with the rest of my existing wardrobe.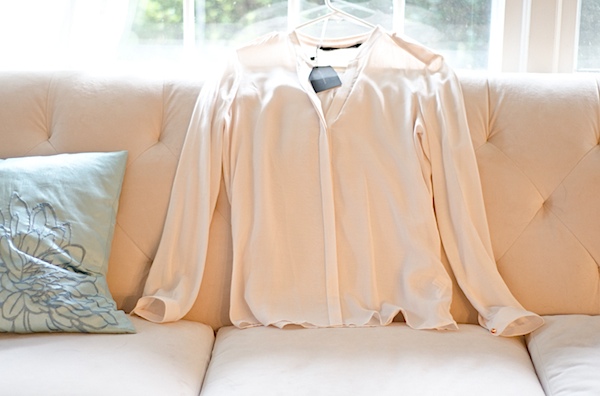 3 – the flowy blouse: One of the hottest trends this summer that I fell head-over-heels in love with was the flowy blouse. I loved the updated collar, the loose cut, and how versatile it was, in general. But not only was this shirt a hot trend, it was actually hot. Like, physically hot and hard to wear in North Carolina humidity and summer heat. Note the price tag still attached. Oops. Okay, so it wasn't impossible to wear this shirt, but with so many other top options, this wasn't first on my list. Oh, and have I ever mentioned how I dislike dry cleaning? The cost, the chemicals, the extra car trips to the dry cleaners. I do try to avoid dry-clean-requiring clothing, but I couldn't resist getting this top anyways. Hopefully, I'll be able to wear it in the fall. Lesson learned: Just like with the white jeans, I need to focus on the weather and what I'll actually wear. This top would have been a better buy for the fall.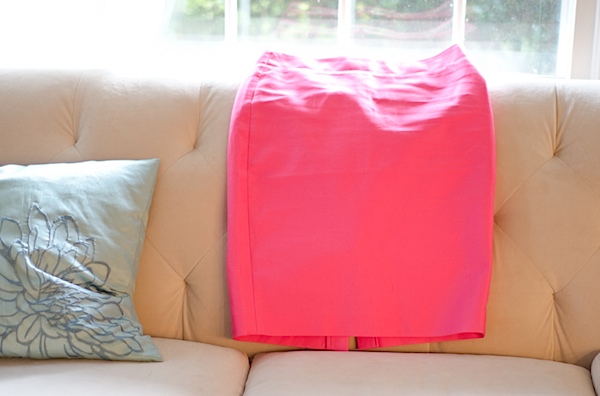 4 – hot pink pencil skirt: I've worn this to the office a couple times, but I've felt a little out-of-place. You look a little odd when everyone else in the office is sporting cargo shorts and tennis shoes. I knew this skirt probably wouldn't get a lot of wear, but for about $20, it was worth it. I included this in the list because even though I knew I wouldn't wear it much, I thought I'd wear it more than I actually did. Oh well, for the deal I scored, I'm still glad I got it. Lesson learned: Remember to purchase clothes for your current environment, unless you can get a steal of a deal.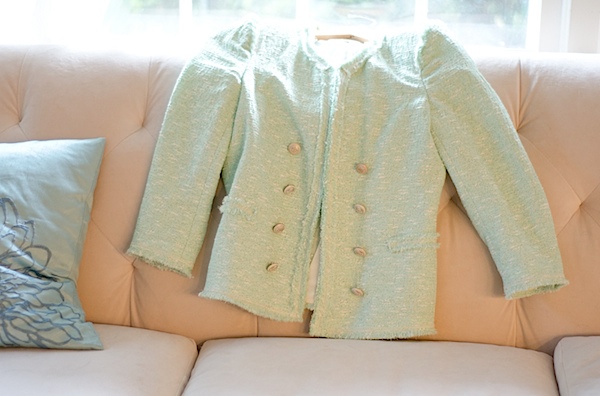 5 – tweed blazer: I didn't love the fit of this blazer when I received my online order. I should have returned it then. Instead, I told myself that it would be a good investment since it would be an easy way to update my wardrobe. I think a blazer can help keep your outfits fresh, but a more versatile blazer probably would have been a better choice. Because of the colors of this one, it only goes with so many things. Of course, there's nothing wrong with having something with a particular color-scheme. Probably my great issue is that I always have that nagging suspicion in the back of my head that the blazer doesn't look that great on me. Lesson learned: Remember to only bring things into your wardrobe that make you feel amazing and confident.
***
*Edited to add that I'm keeping all the items on this post. I'm hoping to figure out more ways to utilize them in the fall and future, in general*
Next up – 5 Summer 2012 Items that DID work!
***
Reader question: What's something you purchased this summer that didn't work out like you planned and why?