We took Bailey out for his first beach trip on the Saturday of our Charleston vacation.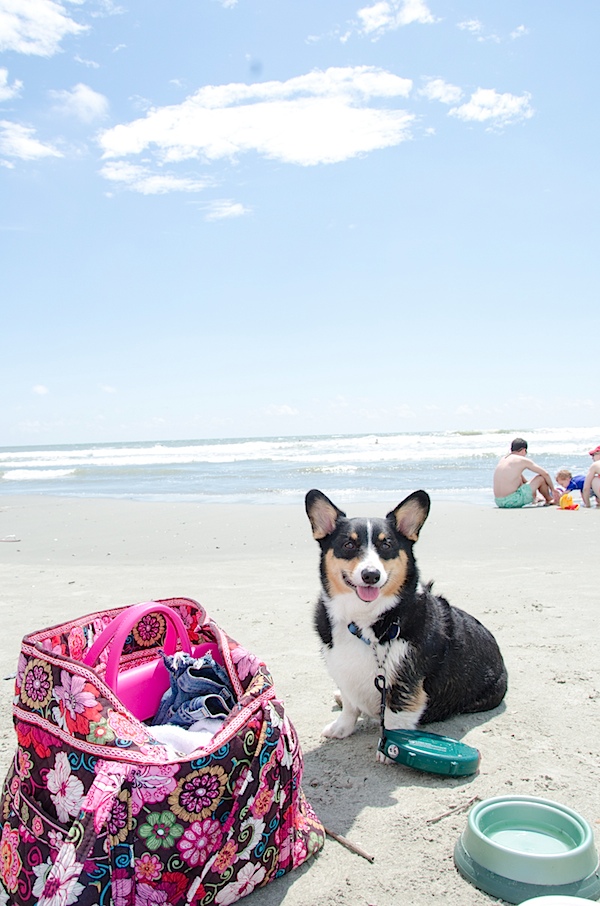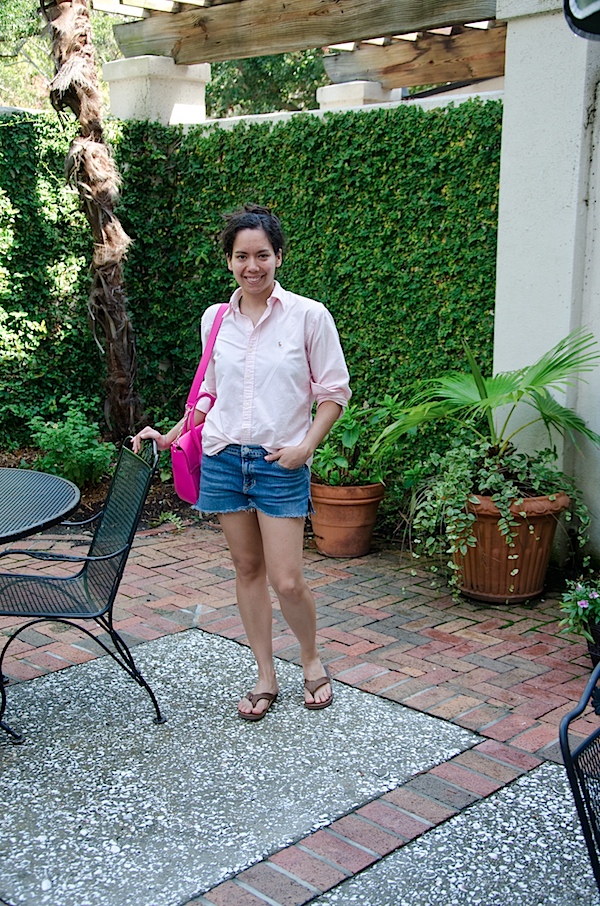 I picked a comfy but preppy beach outfit since I was feeling the Charleston vibe. This pink-striped button down was a surprisingly awesome beach cover up.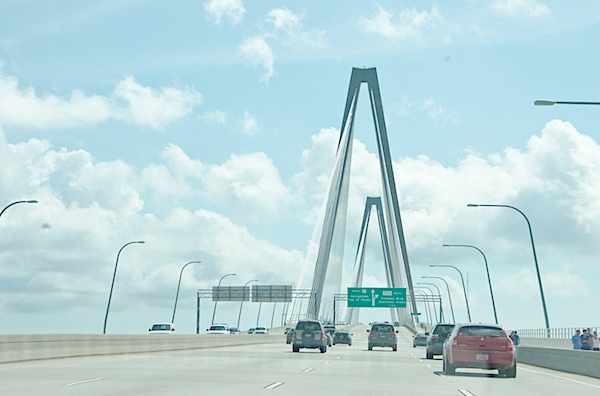 One of my favorite parts of an Isle of Palms trip is going over the Cooper River bridge. We've been coming to Charleston for a long time now, so we actually remember the original bridge. Does anyone else? That thing was rickety, narrow and scary! I'm so glad the new one is here.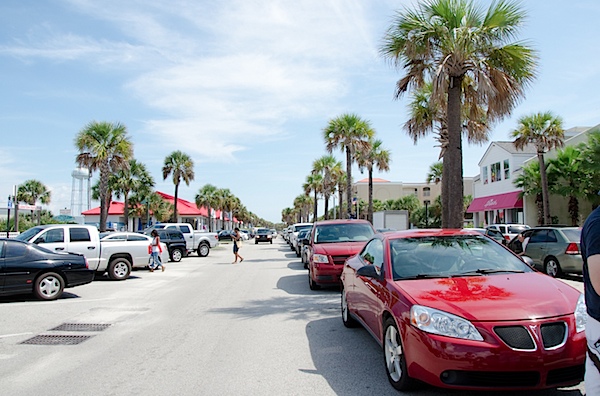 There are a few beaches near Charleston, but Isle of Palms is the one we frequent. We even stayed here on one trip.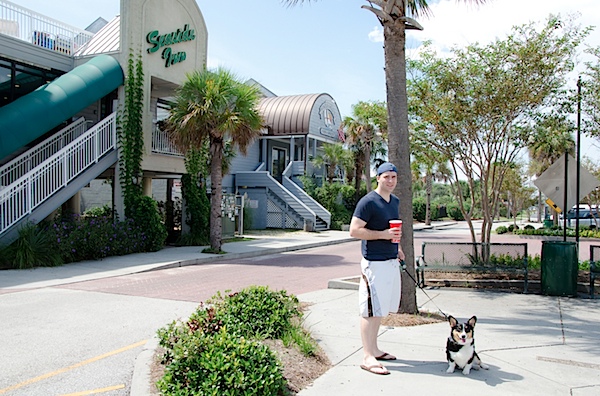 We got a pretty good parking spot near the Windjammer, one of our favorite places at IOP.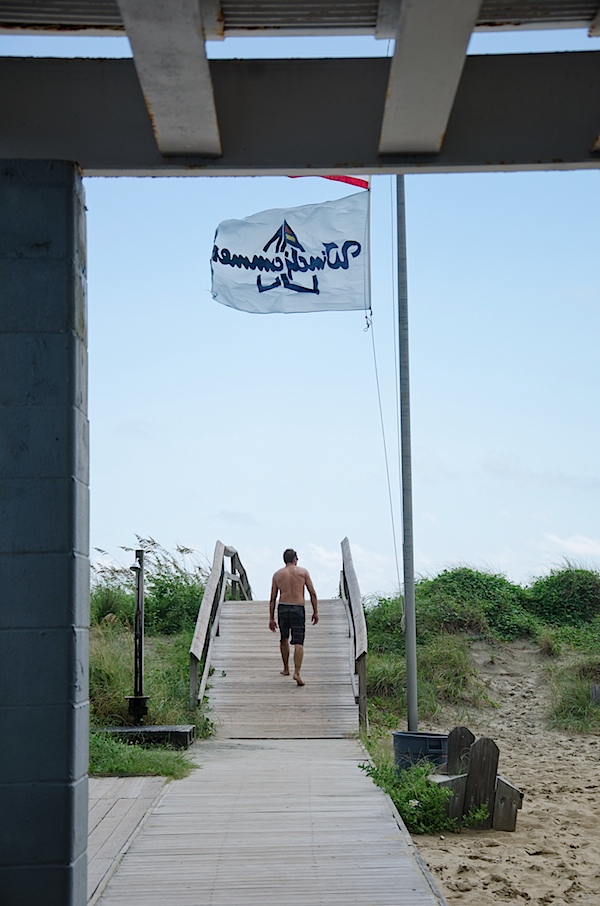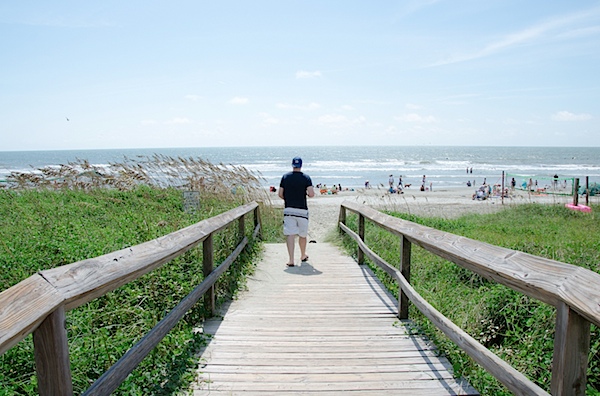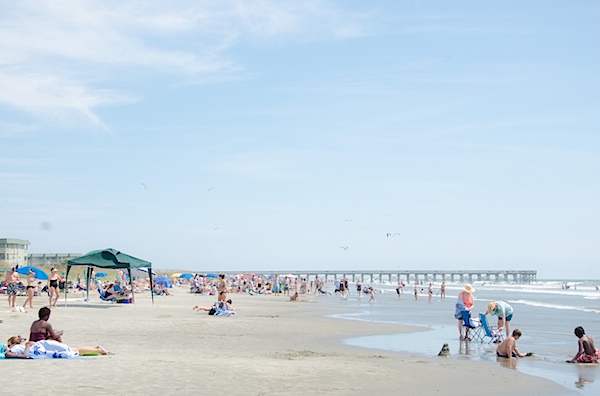 The weather forecast was pretty good for the day with an intermittent thunderstorm in the afternoon.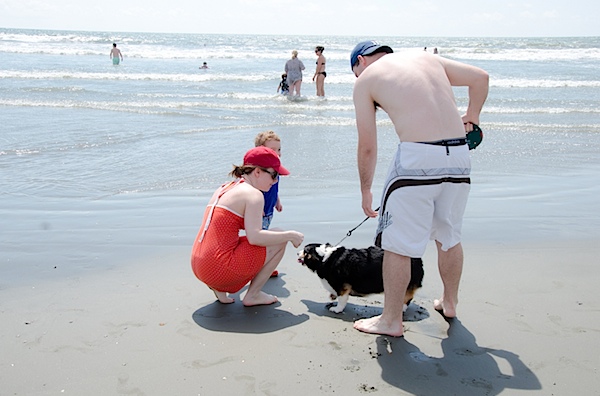 The kids on the beach loved Bailey.
We weren't sure what Bailey would think of the beach, but he seemed to really like it.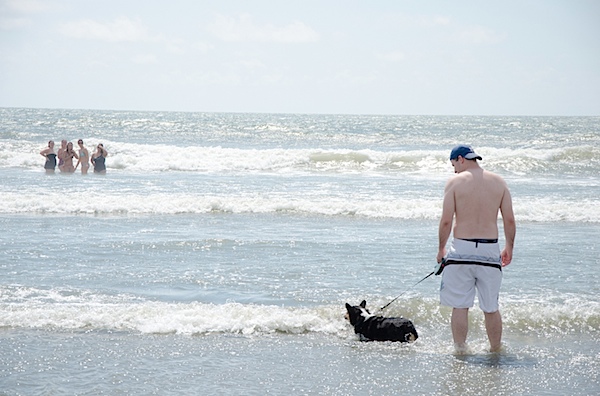 Until he encountered his first wave. Here is looking curiously at the wave. Hmm…what's this?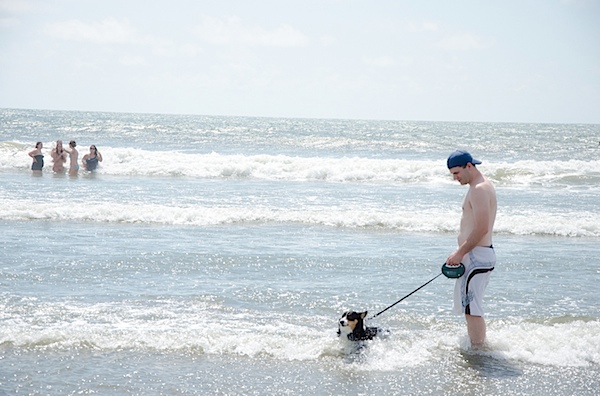 Whoa! What is this mess?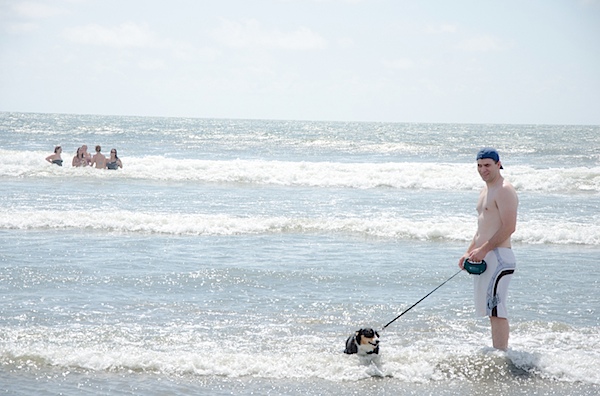 Get me outta here!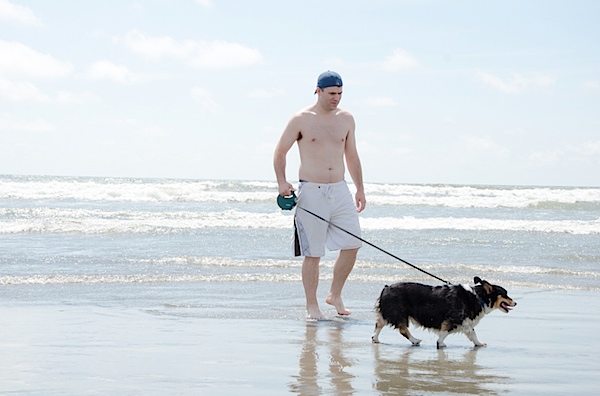 He stayed closer to the shore for most of his time in/near the water.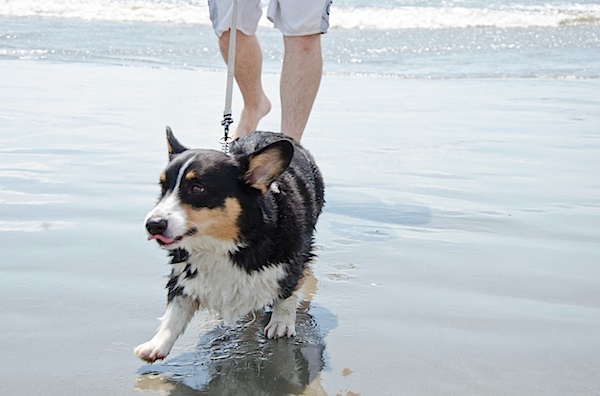 But, overall, he seemed to have a good time.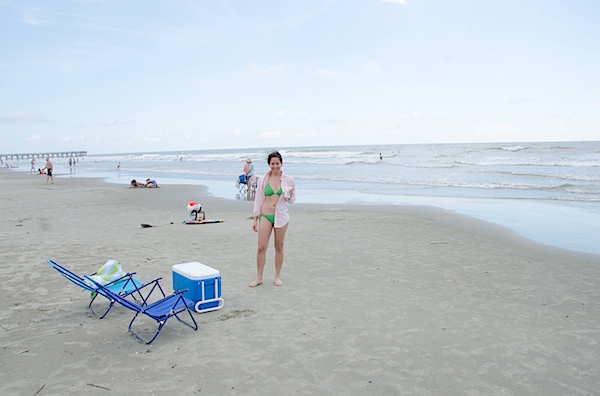 We weren't there long before we started feeling a sprinkling of rain. I'm actually getting rained on (lightly) in this photo.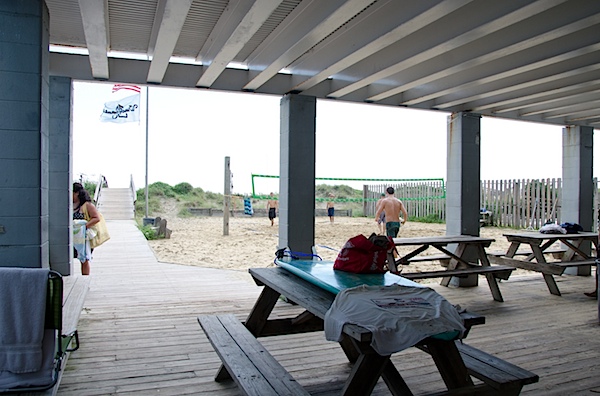 We retreated to the Windjammer for shelter and considered getting lunch to wait out the storm.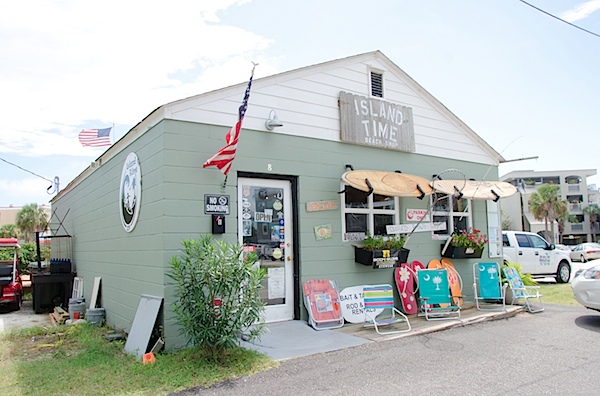 But, as we walked to a potential lunch spot, we noticed the sky was clear again. Instead, I noticed the sign on this shop saying something about "boiled peanuts", which happen to be one of my favorite snacks. The shop was really cute inside, and the guy (I think he was the owner) said I'd be back for more boiled peanuts.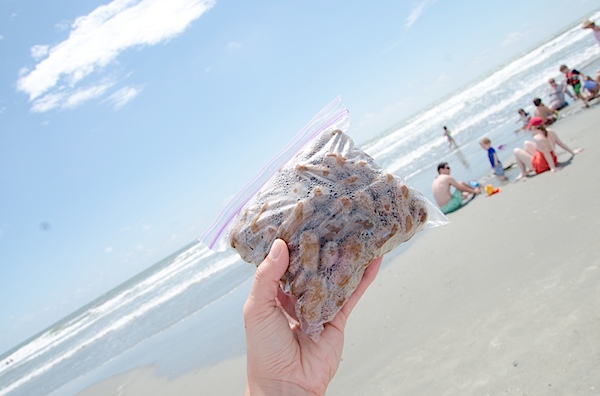 We took the peanuts back to the beach for some more QT on the sand. I must say, relaxing on my beach towel, soaking up some sun, and munching on some boiled peanuts was one of my favorite parts of the trip. It was so nice to just be in the moment and enjoying a delicious treat. It's the little things sometimes, right? Oh, and I think I will be back for those boiled peanuts. They were very good!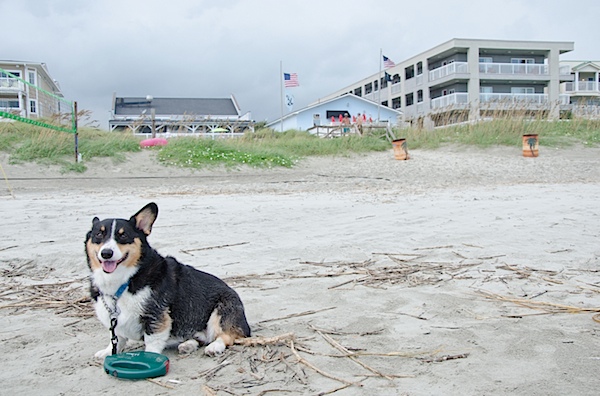 We enjoyed a little more sun before more storms came up behind us.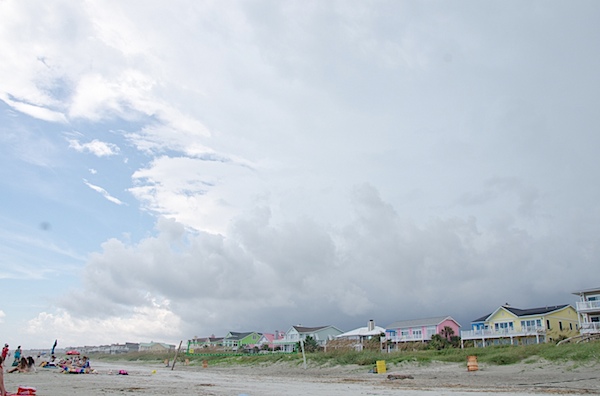 See them? Yikes! We did, too, and we packed up to head back to our hotel.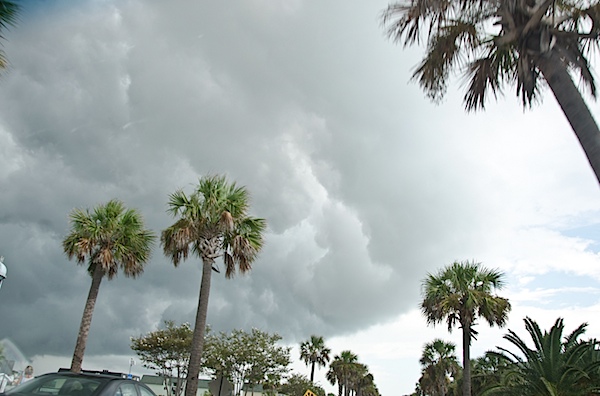 The clouds were a little ominous-looking. Luckily, we packed up in time so we didn't get caught in the storm on the beach. Phew!
We headed out in search of lunch eats at one of my favorite Charleston-chains. Next time on TCL! And, if I can figure it out in time, I'm hoping to make a couple mini movies with some video clips from this trip! 🙂
Reader question: Do you frequent the beaches near Charleston? Which one is your favorite and why?