On Friday, we hit up one of my favorite local festivals – Yiasou! The Greek Festival.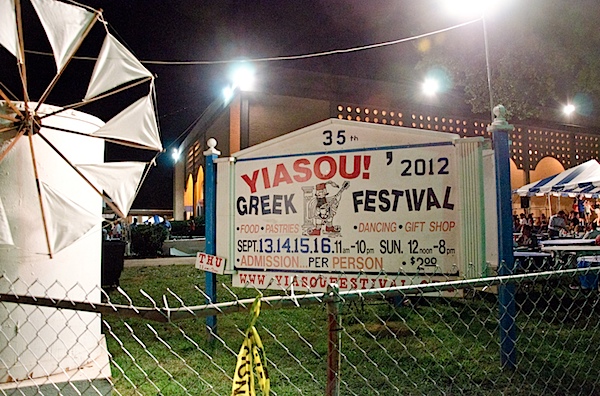 I went to the event with some girlfriends from Zumba class.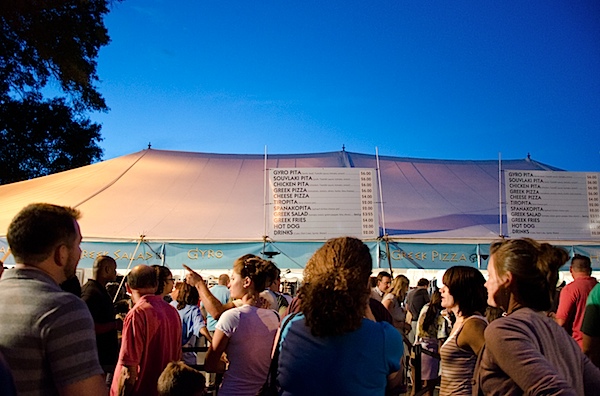 We headed straight for the main eats.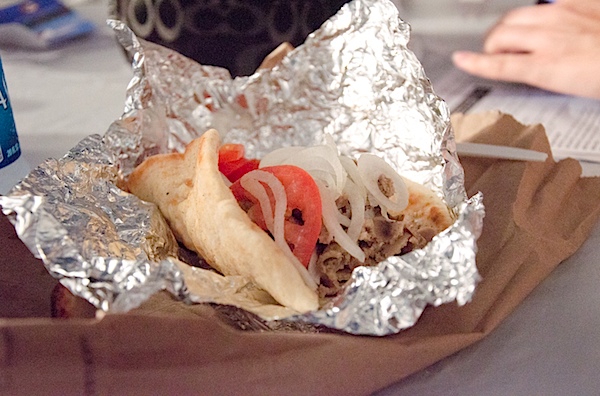 I got a gyro…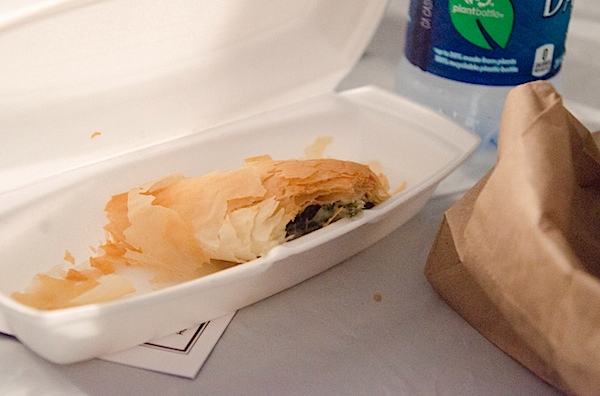 …and a spanakopita.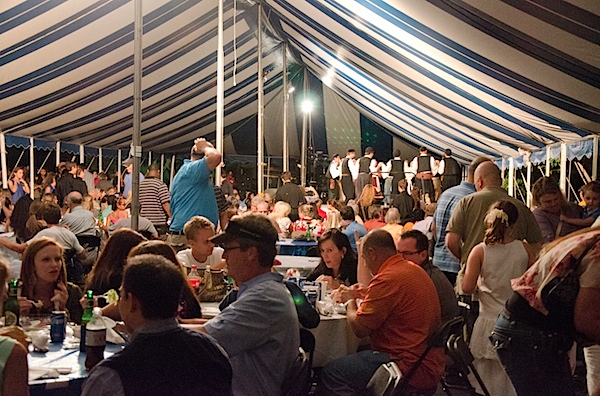 And we got a table under one of the tents in the back and watched the live dancing.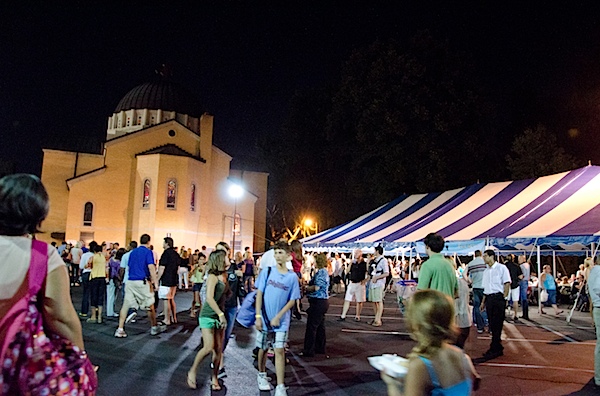 Then, it was time to find dessert. I normally hit up the pastry table pretty hard core, but this year, I wanted something different…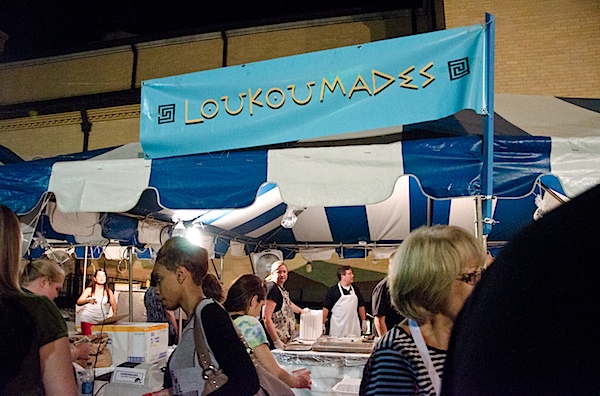 Loukoumades – hot balls of dough in a sweet syrup of honey and cinnamon.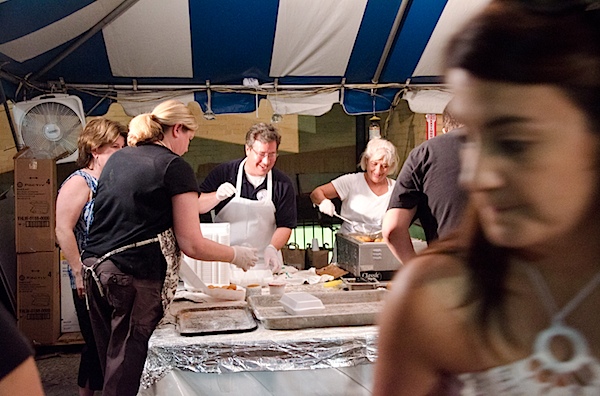 Look how happy these guys are! Loukoumades – the happy dessert! 🙂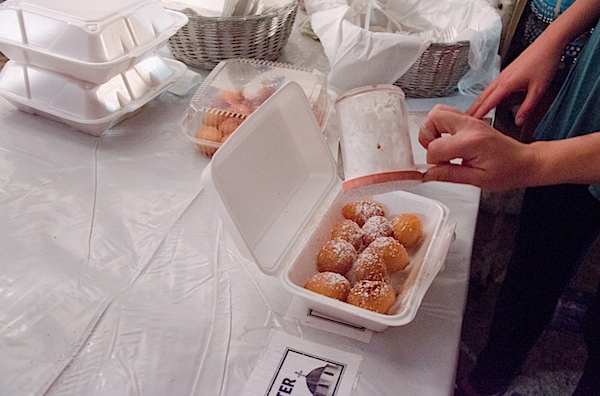 You can sprinkle additional cinnamon and powdered sugar on your Loukoumades.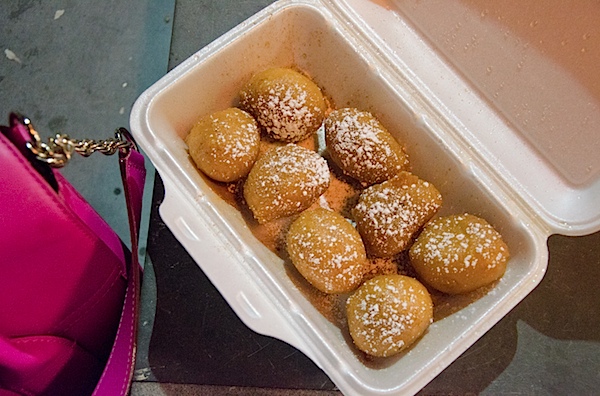 I definitely did. Yum! These things were so good but also so filling. I tried really hard, but I just couldn't finish the box.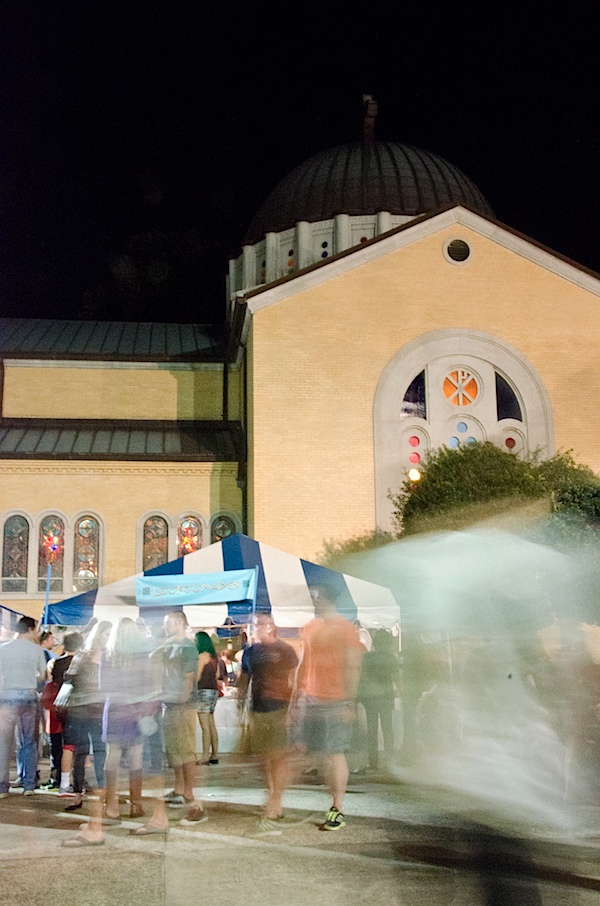 We sat on some steps near the church, chit-chatted, and people-watched.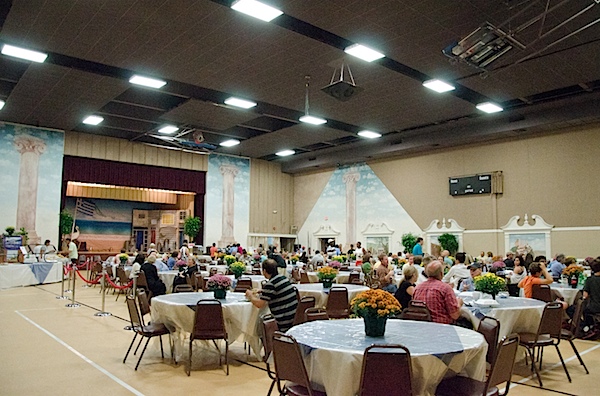 Though I love a gyro, I'm thinking I'll have to hit up the inside area next year.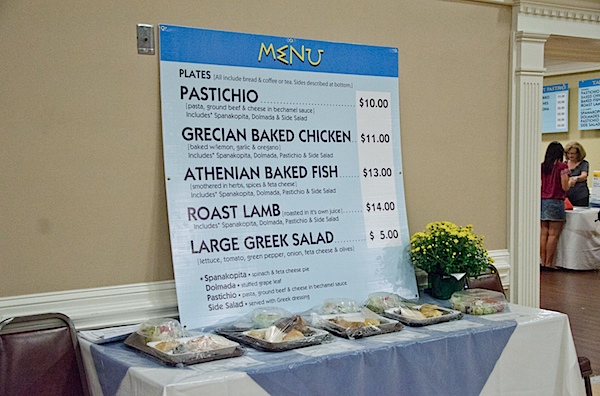 Because pastichio and Greek baked chicken are so flippin good!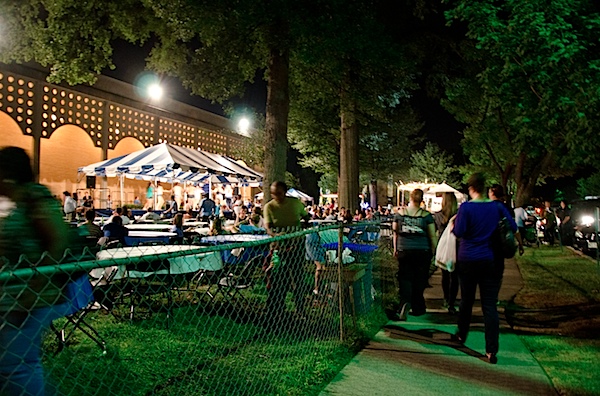 With full bellies, we headed out.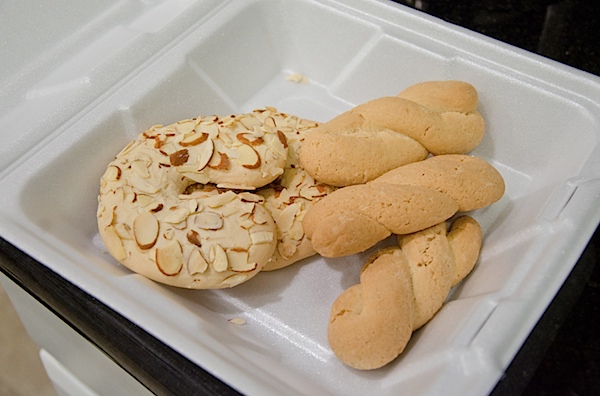 I made sure to bring some treats home for hubby. I couldn't remember which of these cookies we really liked, but it's the one on the left! They're made with almonds and are tender and just sweet enough. Mmm…
By the way, I did record some video of the Greek Festival and have been working on putting a quick something-something together. Since I probably won't finish it before the next post or so go up, I'll probably share it exclusively on Facebook. Be sure to like me over there for more TCL content! 😉
Reader question: What's your favorite Greek dessert (or other food item)?