Waves of people of all ages wander around with bright red and green baskets. They disappear into a maze of trees, and we follow them in search of edible jewels. It's apple picking time!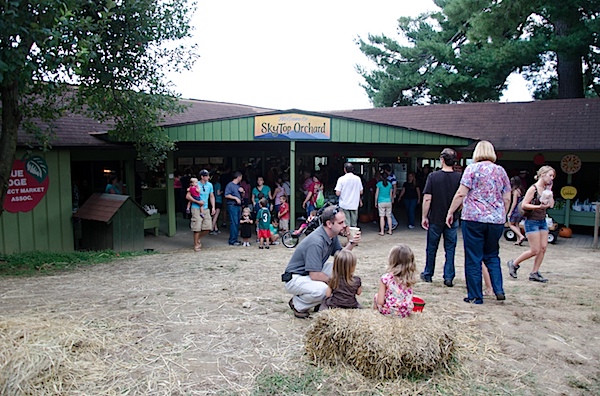 I can see visiting an apple orchard becoming an annual tradition for us. We've now been to Sky Top Orchard in Flat Rock, NC the last 2 years (click here to view photos from our last visit in 2011). Here are some photos from our second trip…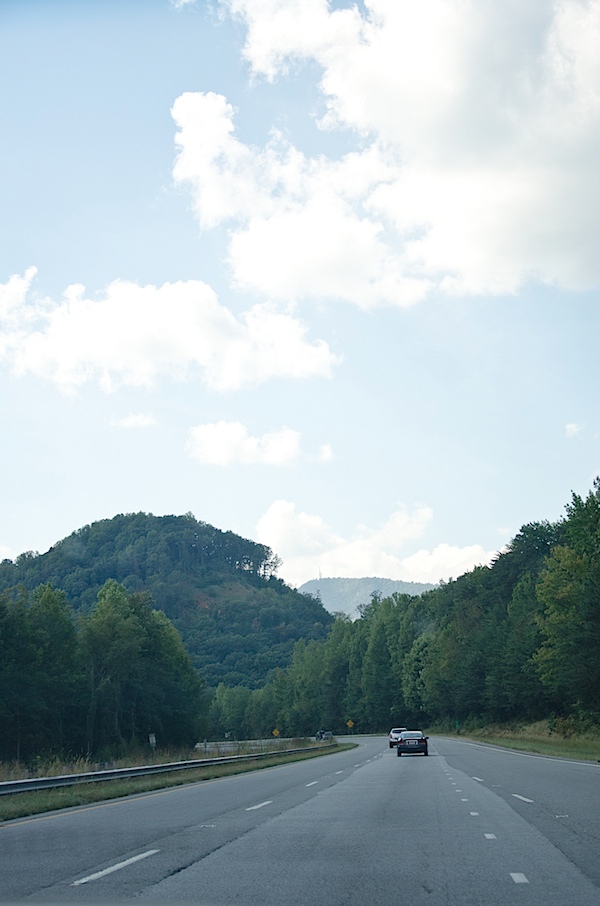 The weather report was great for Saturday – sunny and warm but not too hot.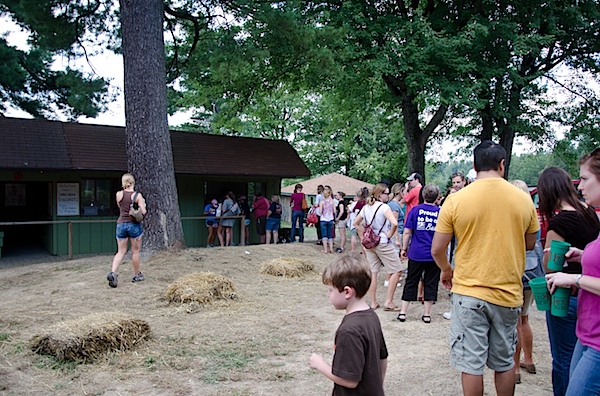 This year, we had a new strategy. Get donuts first (get apples later). I think it worked because the line seemed to be shorter.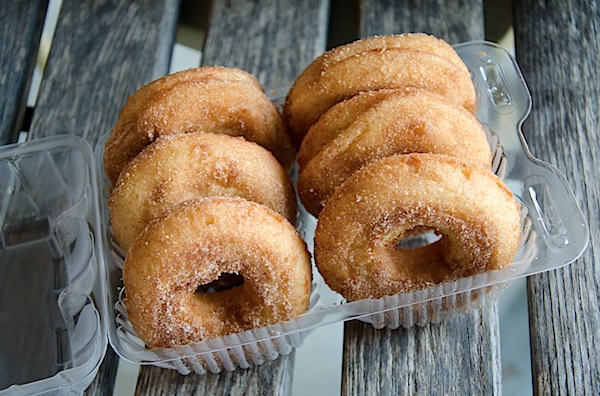 Hot, apple cider donuts.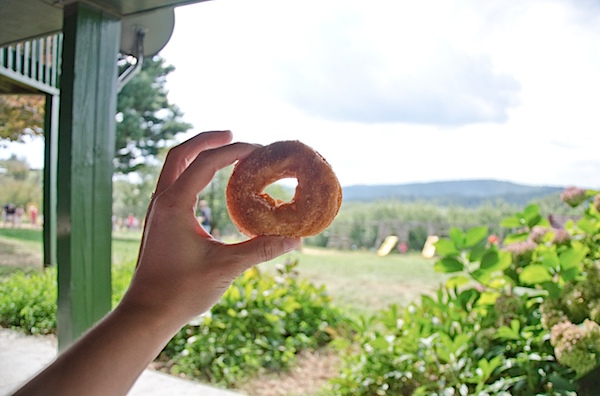 Heaven. I could have sat on this bench with this view (and hot donuts only about 20 feet away) all day.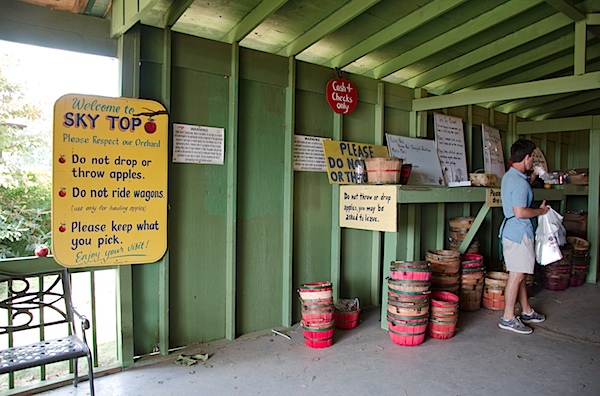 But, we didn't stay too long. We had apples to pick!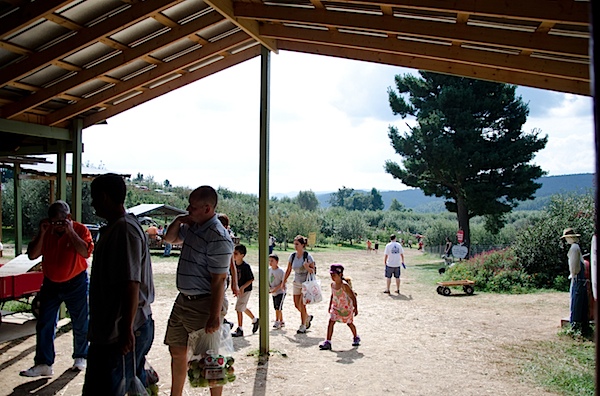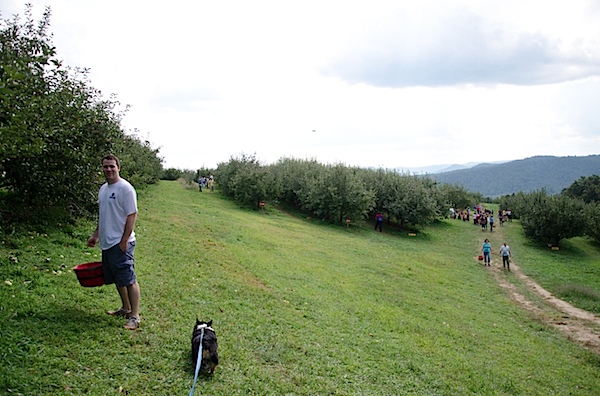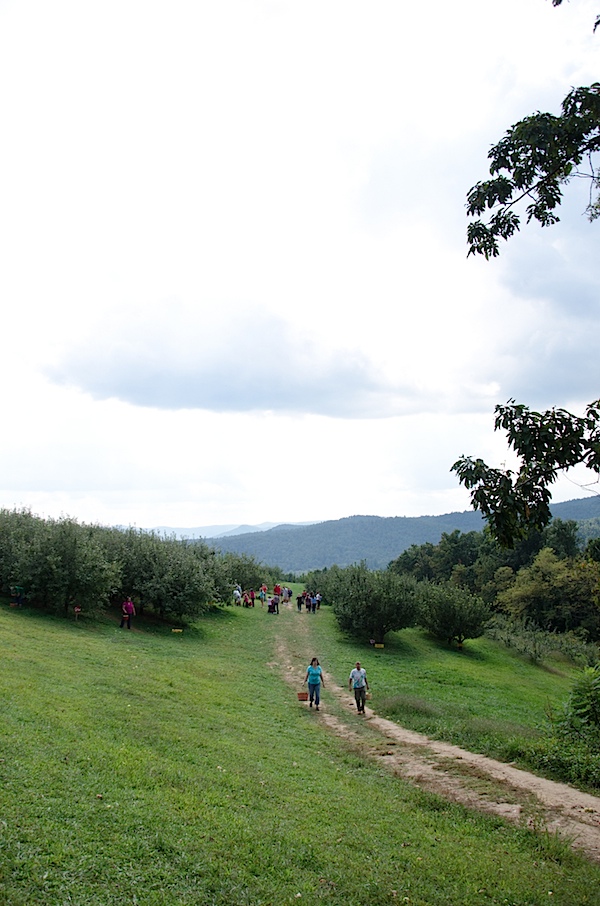 Of the apples ready for picking, we decided to look for the Jonagolds, which a guy at the stand told me were most like gala (my favorite).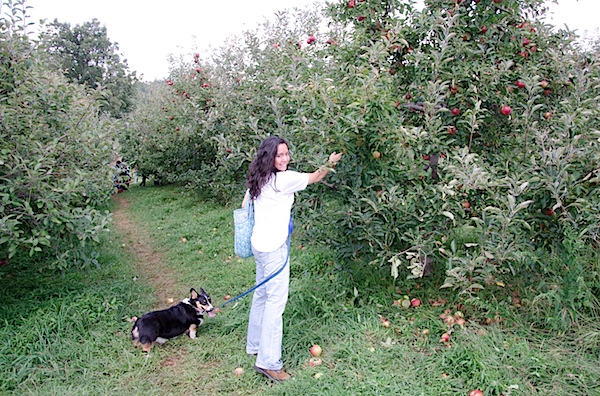 Don't you love my (not so) stylish apple-picking outfit? I remembered that it was pretty dusty at the orchard last year, and therefore black probably wasn't the best choice. I'll tell you, I was definitely happy to have these jeans (my sister's from high school) and boots when I saw all the yellow jackets around, hovering around the fallen apples all along the ground.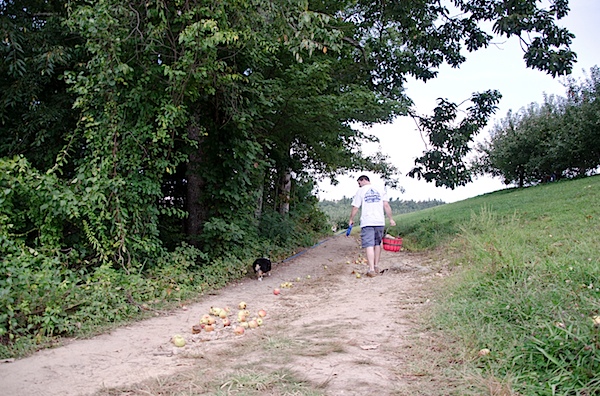 We ended up bringing home about 15 Jonagolds, 4 Cortlands, and 15 gala apples. So, needless to say, I've been cooking and baking up a storm trying to think of good apple recipes. I have 3 successes that I'm going to try to share asap. Stay tuned for details! I think the dessert that can also be served for breakfast will be up first. 😉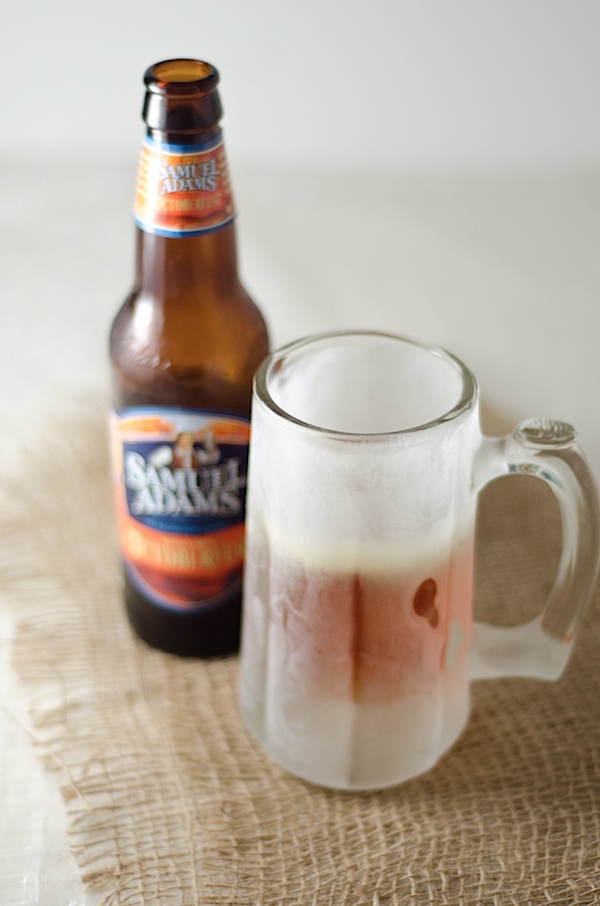 For dinner, we had a festive beer and…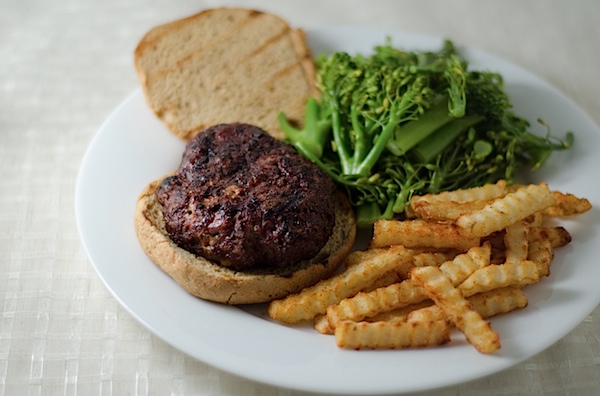 …burgers – with fries and steamed broccolini.
***
Just like the Greek festival, I shot some video, but I haven't been able to put it together just yet. I've been researching up a storm on Creative Commons licensing and looking for good music for my videos (does anyone else out there use CC music?). I have an exciting video-related project that is in idea-phase right now, but will hopefully, turn into a cool result.
***
Thanks so much for reading!
***
Reader question: What's your favorite type of apple?