It was a great day for The Chic Life on the web! Some of my posts were featured on Foodgawker, Baking Bites, and Yahoo! Shine! Woohoo! Welcome new guests! Thanks so much for stopping by, and be sure to check me out on Facebook, twitter, and YouTube for more content! And thank you to my current readers for your continued support!
***
With so many pumpkin recipes floating around at the moment, I thought I'd share a quick tip for what to do with your leftover canned pumpkin. Inevitably, it always seems like I have a few tablespoons left after trying a new pumpkin recipe, and I try to avoid throwing it away. My favorite thing to do with leftover canned pumpkin is stir it into oatmeal. But, it's pretty tasty in yogurt, too. Have you ever tried it? It's not a novel concept, but a lot of my real-life friends and Zumba participants have started reading my blog recently, so I thought I'd share it anyways.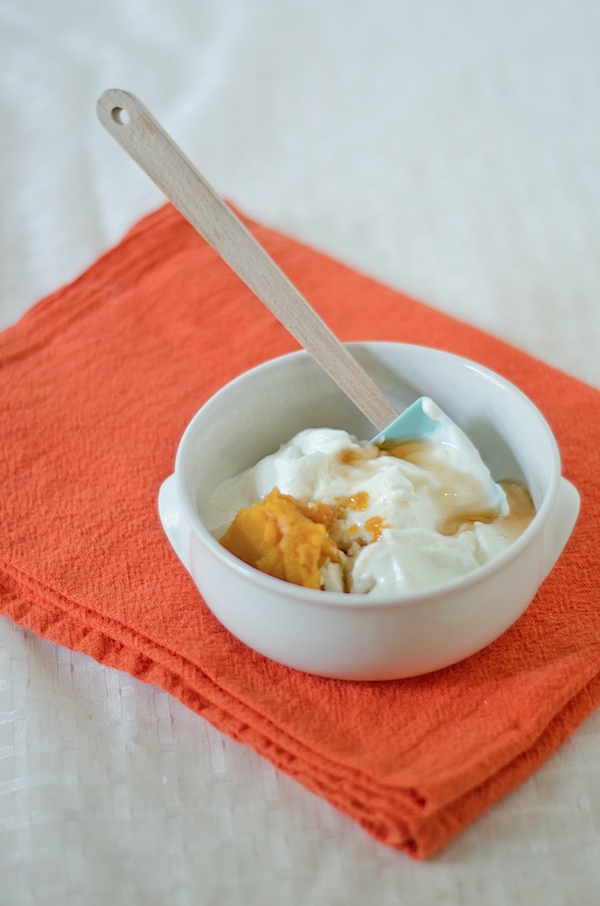 I'd suggest stirring a spoonful of canned pumpkin into either vanilla yogurt or plain yogurt with your preferred additions.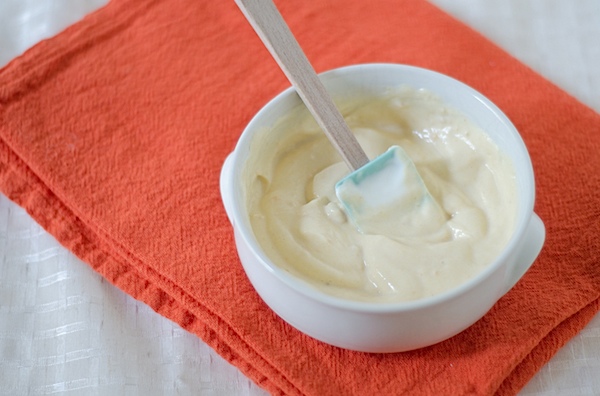 For this snack (and these photos), I stirred a spoonful of canned pumpkin (leftover from this recipe) into some plain Greek yogurt, along with a quick drizzle of maple syrup (just enough for my preferred sweetness).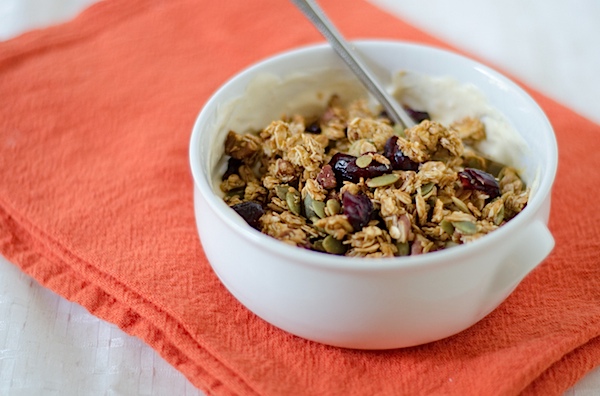 Then, I topped the pumpkin yogurt concoction with some of this yummy Autumn Granola (which was also made with canned pumpkin!), but feel free to use any topping (nuts, dried fruit, etc) or skip the toppings altogether.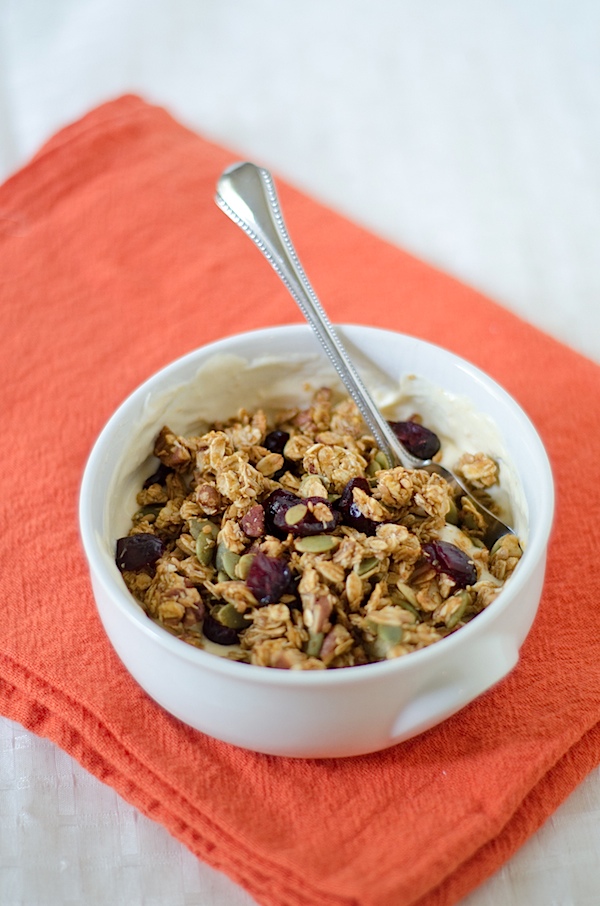 I have a couple other easy uses for canned pumpkin tips to share, so I'll try to do a photo collage soon and share some links. In the meantime…
Do you guys have any tips for easy uses of leftover canned pumpkin?