*Mom's Birthday 2013*
I headed back home to visit my family this past week to celebrate my mom's birthday. Her birthday was actually last weekend, but she was working. Such is the life of a nurse. Luckily, we don't mind celebrating things a little later.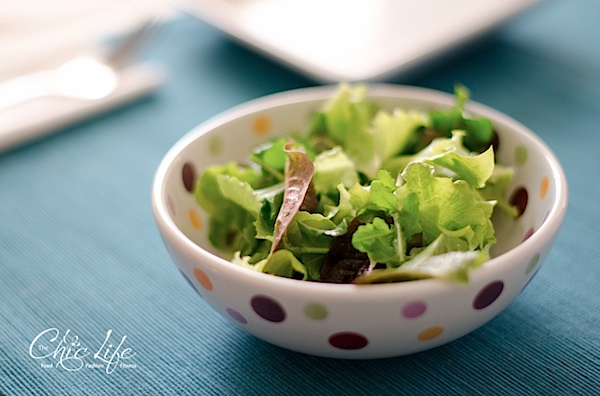 We had a light lunch with greens from my family's garden drizzled with blackberry ginger balsamic vinegar…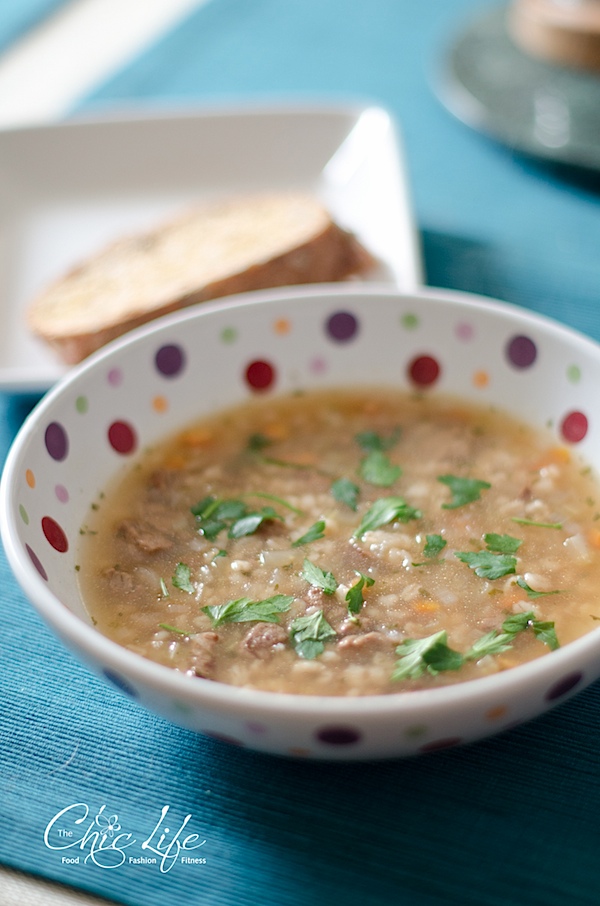 …and beef and barley soup.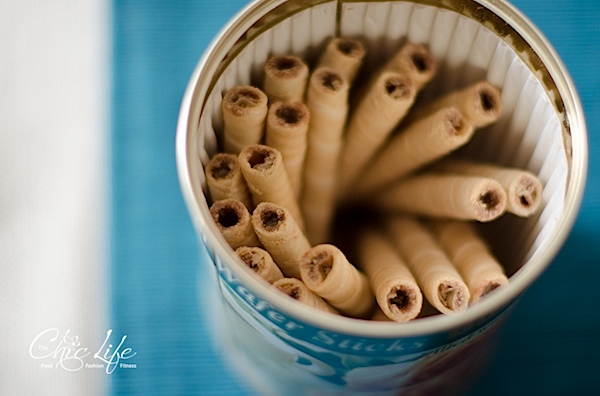 And for lunch-dessert, we had some of these little tube cookies. Have you had them before?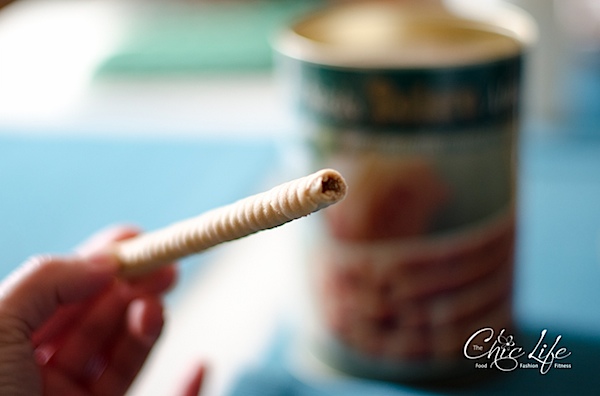 They're slightly addicting. This can had an interesting label on it, which we decided to research because we couldn't figure out where the cookies were made. They referenced "Thrace", and we didn't know where that was. Turns out that Thrace is a historical area in Europe. But, I guess you history buffs out there already knew that? 😉 Anywho, through additional research, we determined the cookies were actually made in Greece.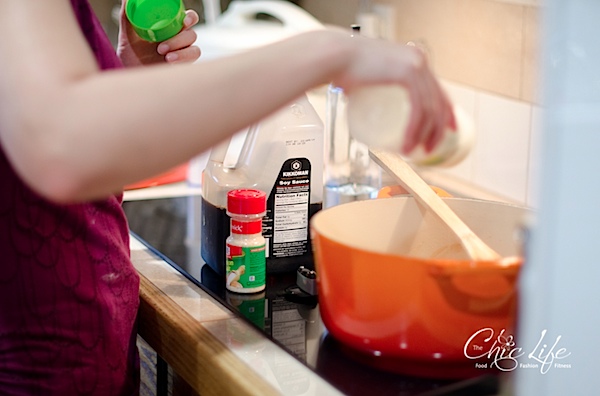 Sis and I got started on dinner after lunch. Mom requested sio pao filled with pork adobo for her birthday meal.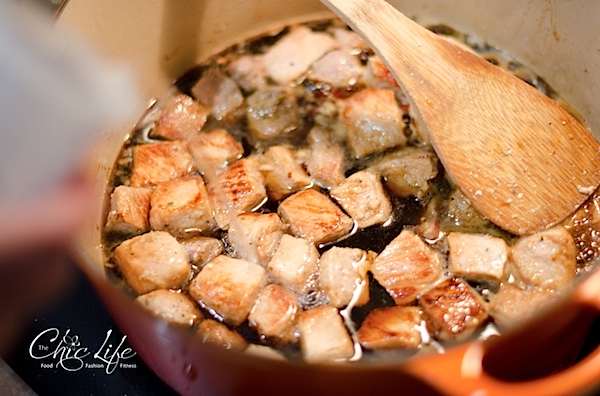 We prepped the dough and got started cooking some pork adobo.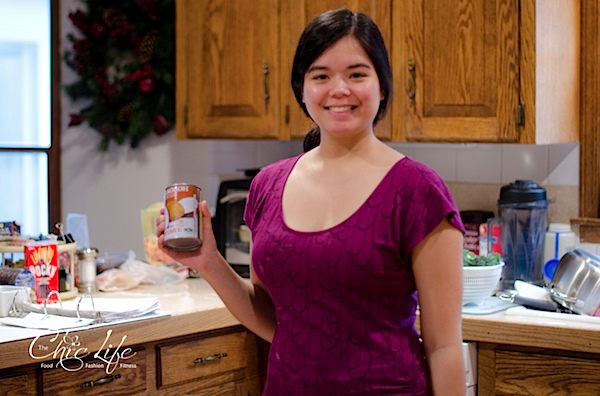 While the pork cooked, we made another of mom's requests – Filipino sweet rice.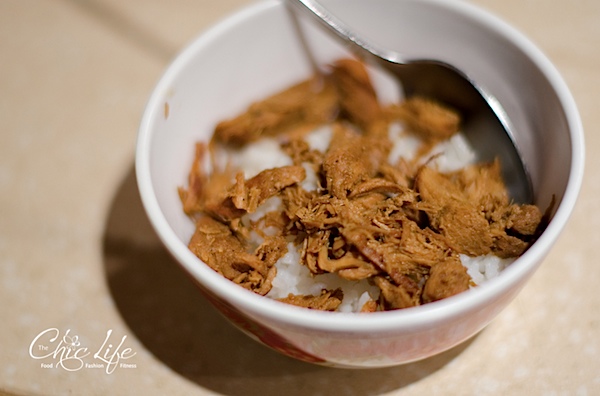 And when the rice was finally prepped, I stopped to snack on some of the finished pork adobo. This stuff is goooood. Lucky for me (and you), I got a copy of the recipe. So, I'm going to try to whip up a batch of pork adobo sometime soon, and if it works and I can get some good photos, I'll be sharing the recipe. It's really pretty simple, but it does take some time.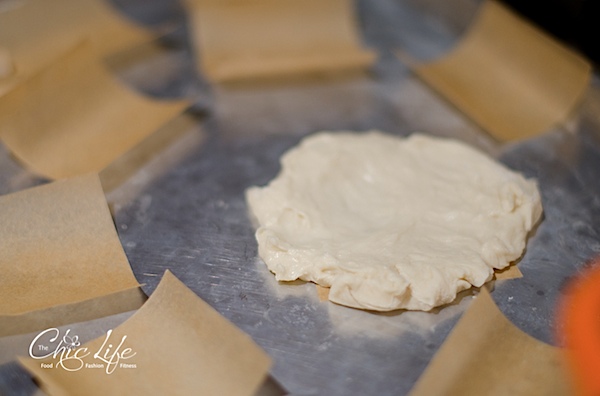 It seemed like we'd done a lot of cooking already, but we still had to assemble the sio pao.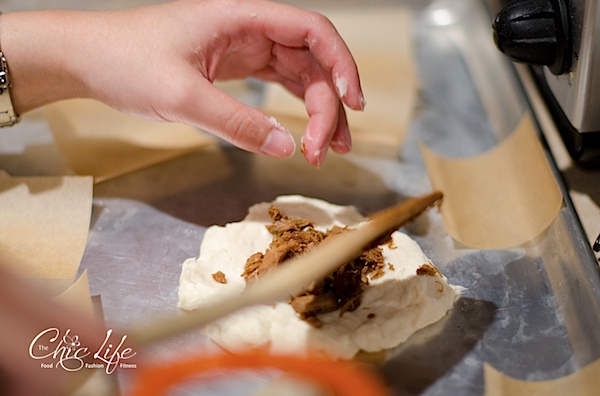 The dough was quite sticky.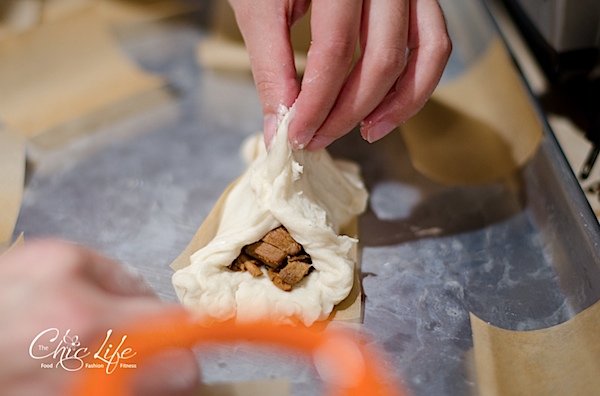 Lucky for me, I was charge of filling, while Sis took care of the forming.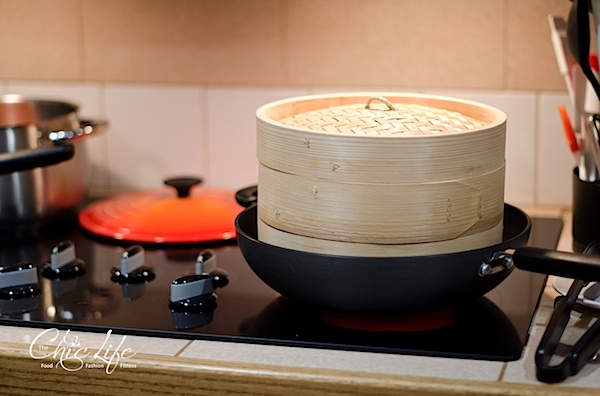 And after all that prep work, we reached cooking stage.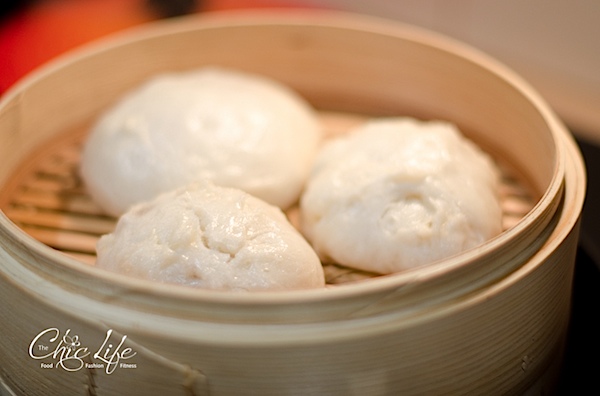 The sio pao were cooked in a bamboo steamer basket as we get everything ready for dinner.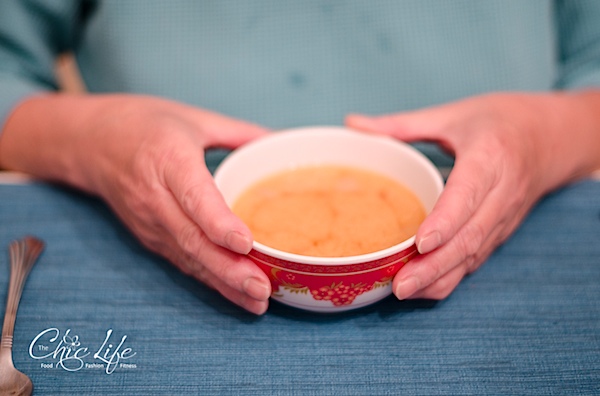 Oh, and Sis made miso soup with potatoes and onions.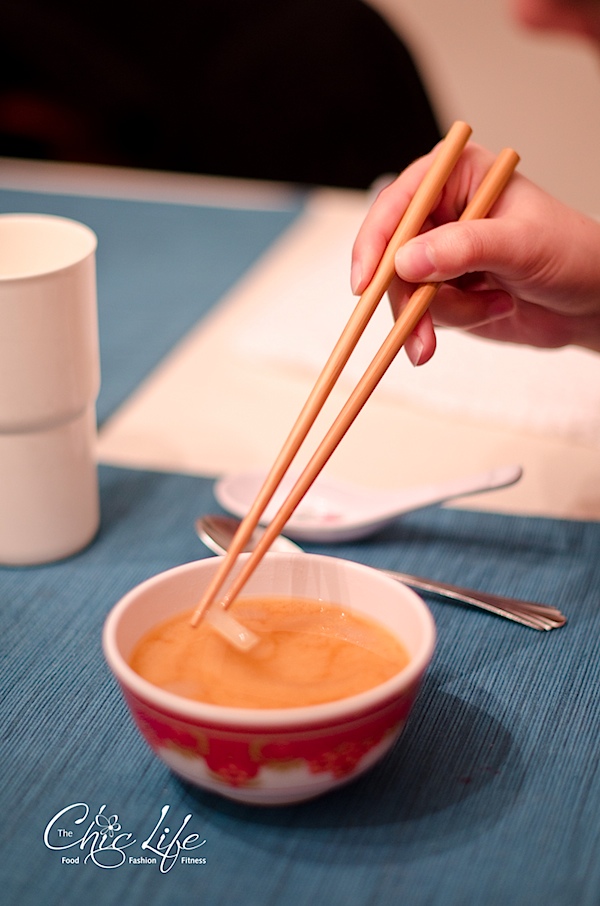 She got this recipe when she was abroad in Australia. I guess that sounds kind of random, but that's how it worked out.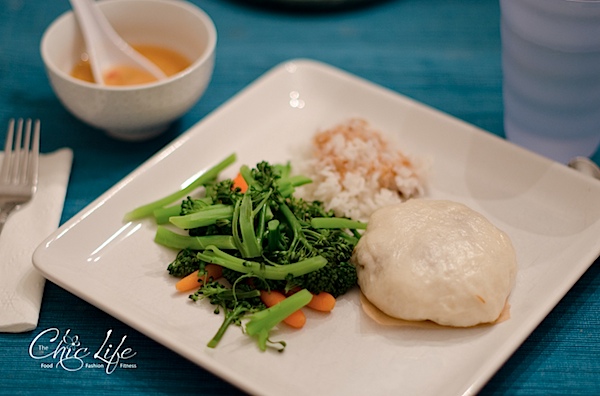 And here's the finished result – steamed veggies (broccoli from their garden), sio pao, and rice.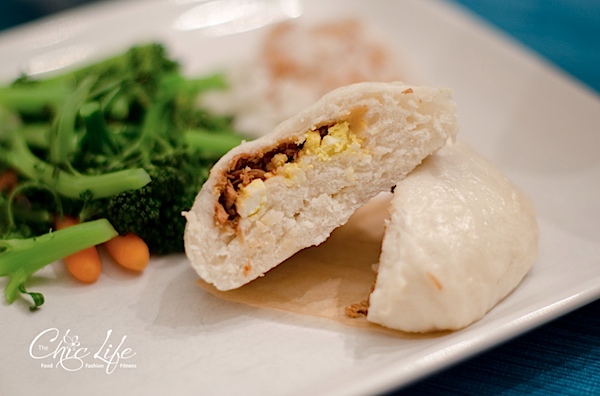 And another mom request – hard-boiled eggs in some of the sio pao. Apparently, this is how they do it in the Philippines. Well, except they don't mash up the egg. That was my rookie mistake. Sis and I didn't really taste the egg, so we enjoyed both the sio pao with and without it. They were both delicious.
We had the sweet rice for dessert. I almost shared this recipe here on the blog awhile back, but as you can see, it's not all that photogenic. In fact, most Filipino food doesn't really seem to be photogenic. Delicious? Yes! And I guess that's more important anyways. Anywho, I need more time to get the recipe down before I share it. I don't want to lead you guys astray!
Mom had a great birthday meal, but the weekend felt so short. And it was shortened when my mom, who was on-call, got called into work at 4:30am on a Sunday. 4:30 AM, people!!! And now, I cannot ever complain about my job again. Whenever I think of complaining, I will remember this and be thankful for my 9-to-5 schedule. Anywho, short weekend and all, I was still glad to be able to spend Saturday with my family. Hopefully, we'll be able to visit again soon.
*Green Jeans Consignment Giveaway*
Now to exciting news for my Charlotte readers…especially those purging their closets for the new year. I have a giveaway for you! I get a lot of pitches for product reviews and giveaways, but I'm focusing on sharing only the ones I really like or think you'd like. Here's one that when I saw it come through my inbox I thought…ooh, I want that! Heck, I'd pay for that! I'm giving away one Green Jeans Consignment " Too Busy to Tag" Service. Read on for details…
"Green Jeans Consignment is Charlotte's most talked about 4-day shopping event for Women and Teens!  They feature new and gently worn brand name and designer fashion (clothing, shoes, handbags and accessories) for all ages and sizes 0 to Plus and Maternity."

Giveaway:  (1) Too Busy to Tag Service ($25 Value ~ Reality… priceless cause it's your time)
Includes:  Curbside Pick-up (Greater Charlotte area), Item entry, Tagging and Transport to Sale
Details: Too Busy to Tag Winner will receive  50% of her sales (check will be mailed less than two weeks after the sale).  The standard $10 consignor registration fee still applies and must be paid via Paypal or personal check. Winner's items must be ready for pick-up by:  Friday, February 15 for Southpark or Friday, March 29 for Lake Norman.

There are 6 easy ways you can enter to win (1 required, 5 optional):
Mandatory Entry: Share your email with Green Jeans Consignment (on there website here *click* – see right sidebar) under E-News Sign-up (Green Jeans will not sell or share your information – EVER and only send emails prior to seasonal sales)
Share this giveaway on Facebook, and be sure to tag Green Jeans Consignment & The Chic Life
Tell us why you need this service
TO ENTER: Leave 1 comment per entry (#1 is mandatory, but you can do the other 5 for up to 6 entries!), stating which entry # the comment represents. Submit your entry/entries no later than 11:59pm ET Friday, January 18th.  The winner will be randomly selected. Winner must claim prize 1 week from notification or a new winner will be randomly selected.
***
Thanks for reading!