After our food truck stop and coffee break, we made our way to another outdoor adventure. Okay, we didn't go zip lining or anything like that, but we did head over to the American Tobacco Historic District. The old American Tobacco Factory went through renovations to become an indoor-outdoor area for use for events, restaurants, businesses and general meandering. We did the latter, wandering through the green way, enjoying the water displays, and walking along brick wall after brick wall. The weather was perfect for being outside and just enjoying the day.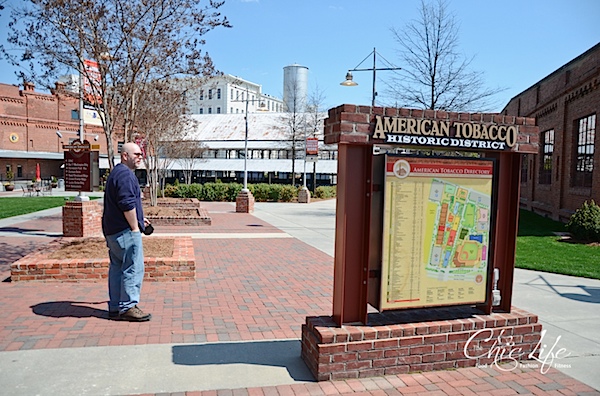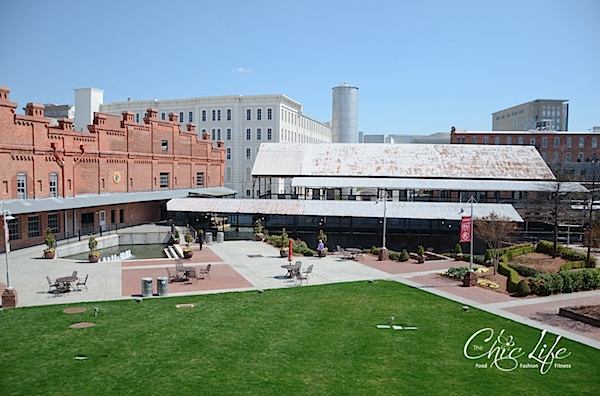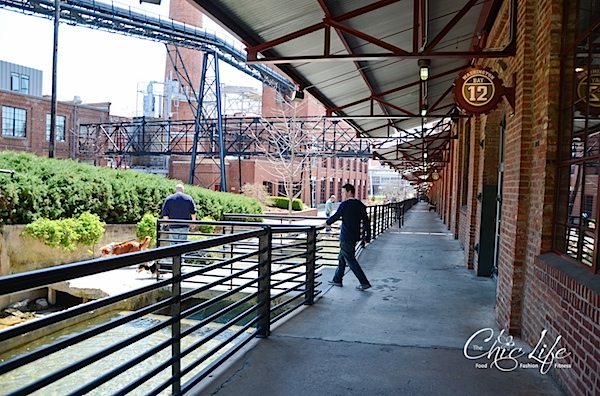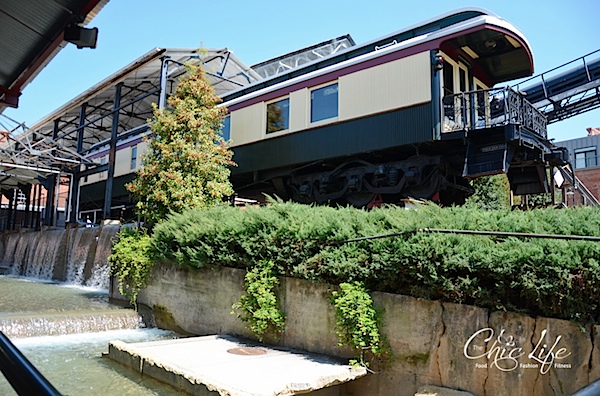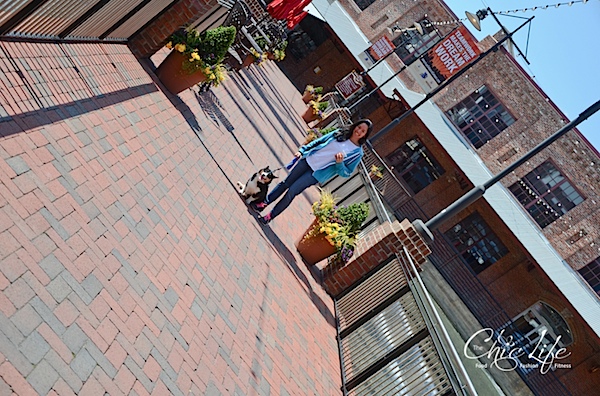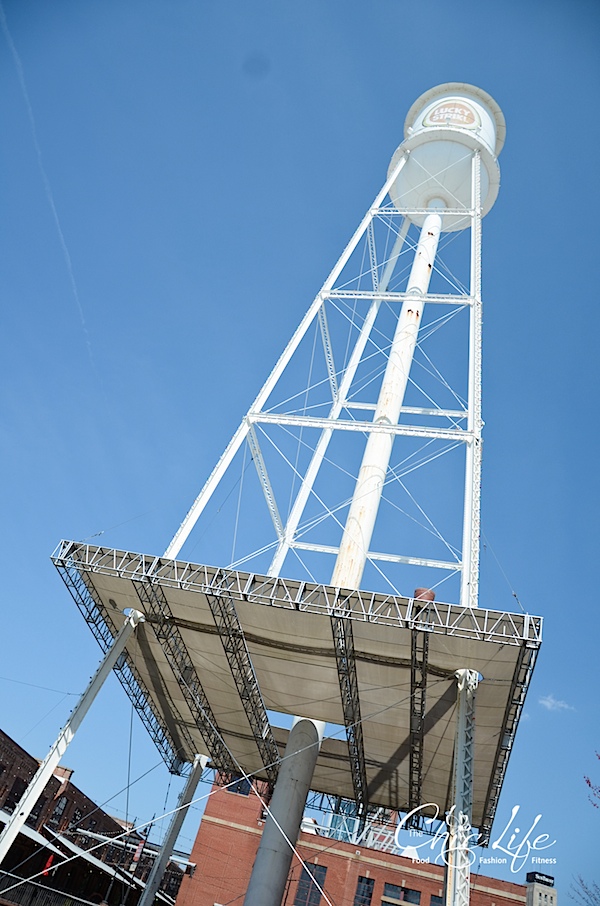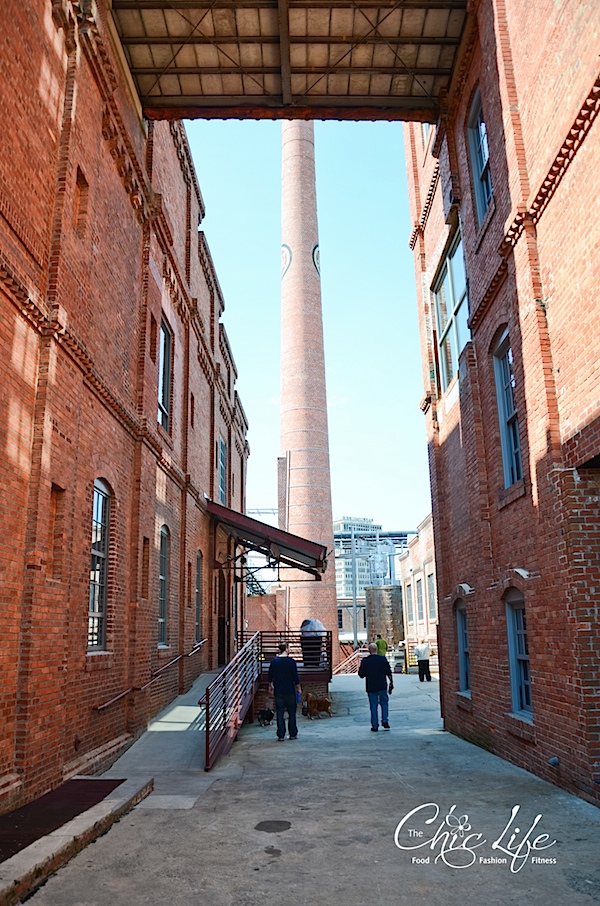 One thought that crossed my mind while we were there was that I wished I had packed better outfits. The area would have been great for some outfit photos. Ahh…maybe next time?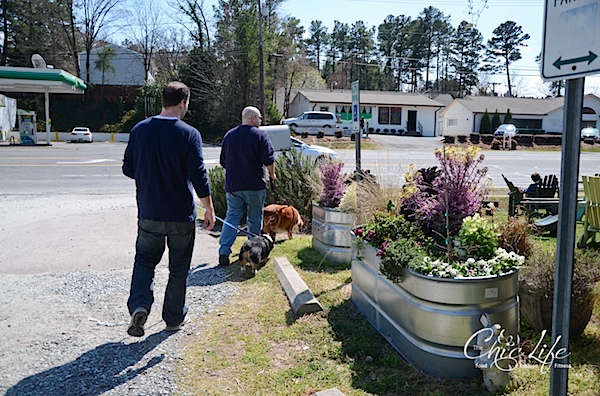 Since our previous eats were more of a snack than lunch, we headed over to Foster's Market for some more food.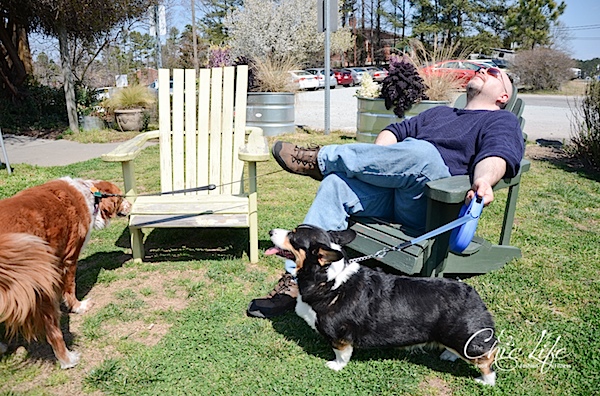 We found a nice, sunny spot outside to wait with the dogs while we took turns ordering inside.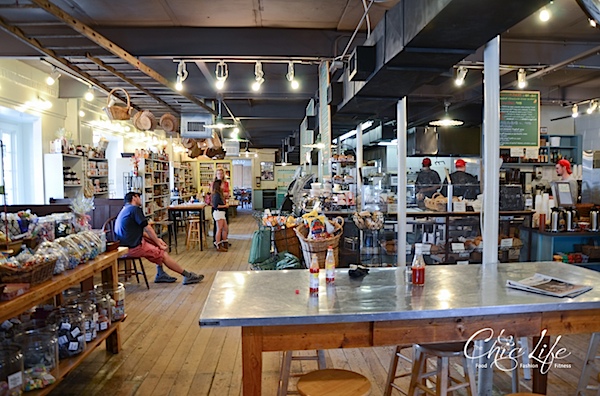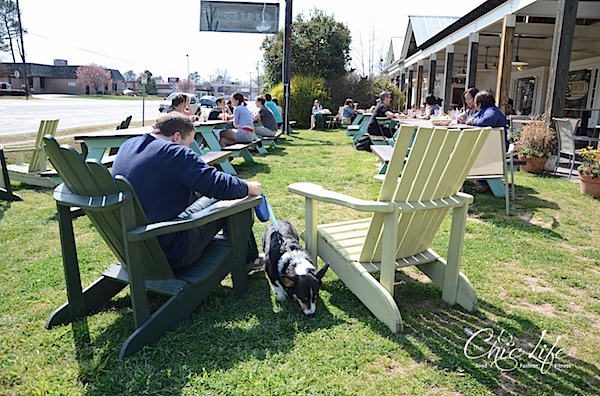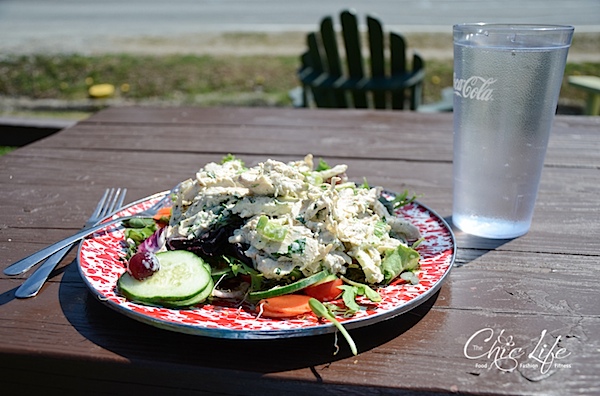 And then, we moved to a picnic table to enjoy our meal – chicken salad over mixed greens for me. After the food truck eats and all the hot sun, I wanted something on the lighter side…and a giant glass of water. So refreshing!
Not too shabby for what seemed to me to be our first real spring day. We're off to a great start. I'm looking forward to many more afternoons like this one!
Thanks for reading!