I thought it would fun to turn one of my photos from Kiawah Island into a quick graphic to share to start this week.
This is a short saying that I've focused on in both times of stress and in times of happiness – "Choose Happy." It's interesting how my thoughts about it change depending on my state of mind.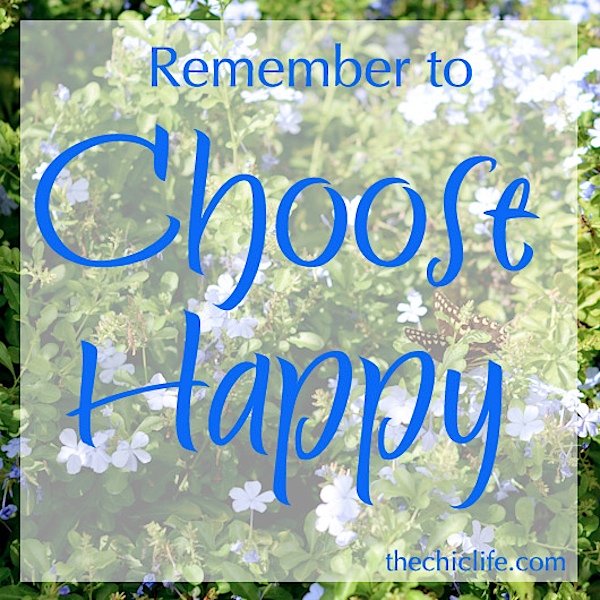 When you're stressed, trying to think positive seems almost impossible. "Easier said than done!" is what I used to think, my sarcastic side kicking into high gear. And it isn't easy to do, but it does help if you try. I encourage you to start this week with the intention to choose happy. Look at the bright side. Focus on the positives.
I found another great quote to share along these lines:
"Thoughts Become Things… Choose The Good Ones!" ― Mike Dooley
Hope you all have a great week!