After our beautiful morning on the beach at Kiawah Island, we decided to enjoy a birthday celebration lunch. We opted for a lunch instead of dinner, which worked out well since many of the restaurants on the island were shut down due to weddings and private parties.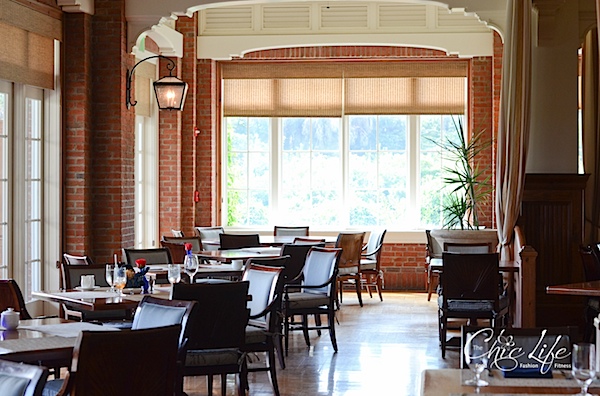 We decided to visit the restaurant that most caught my eye – Jasmine Porch. I loved how the restaurant is big into supporting local farmers, so they had my vote.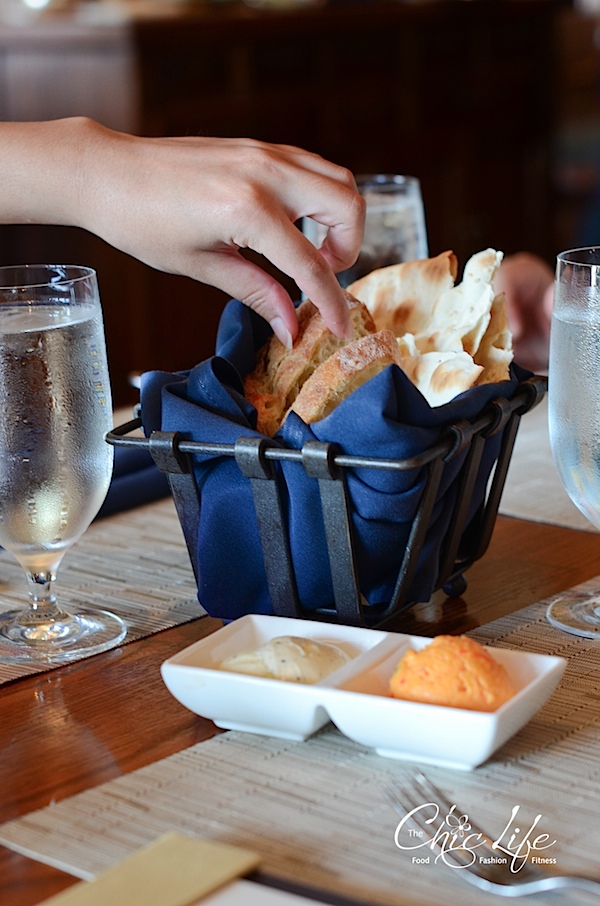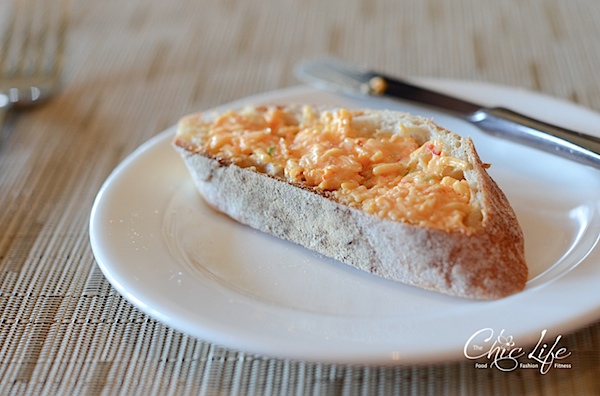 Lunch started off great with a basket of breads and two kinds of toppings…pimento cheese…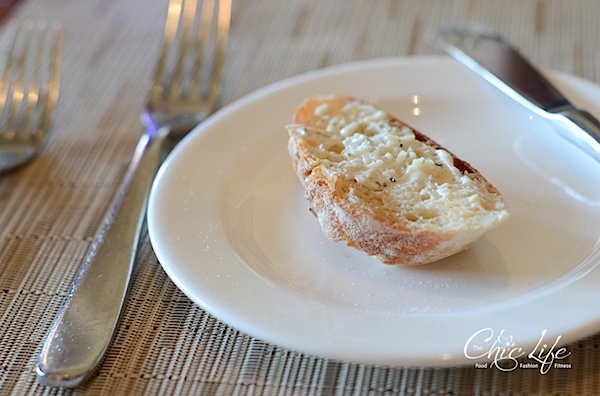 …and (I believe) honey thyme butter.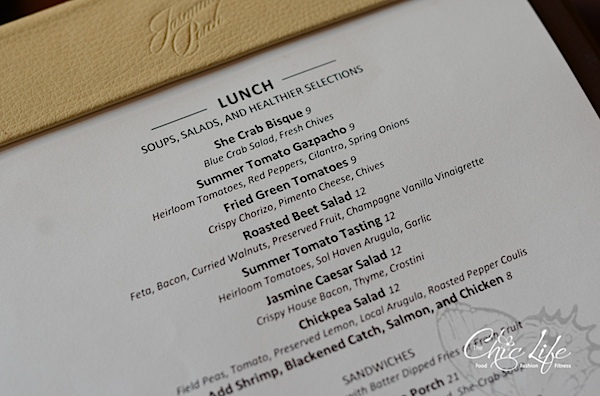 We decided to share an appetizer and entrée for extra variety.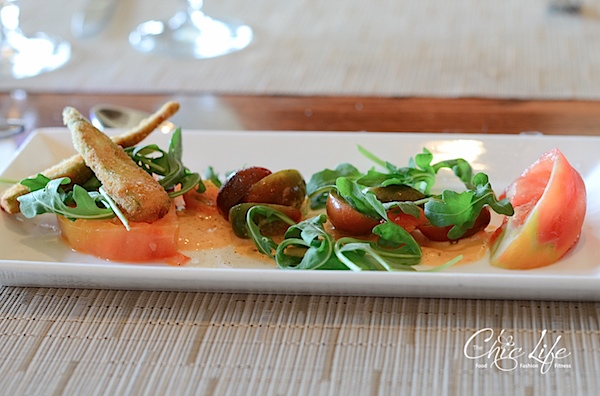 We started with the Summer Tomato Tasting – "Heirloom Tomatoes, Sol Haven Arugula, Garlic". This is half! They went ahead and made things easier for us by splitting our dishes in half.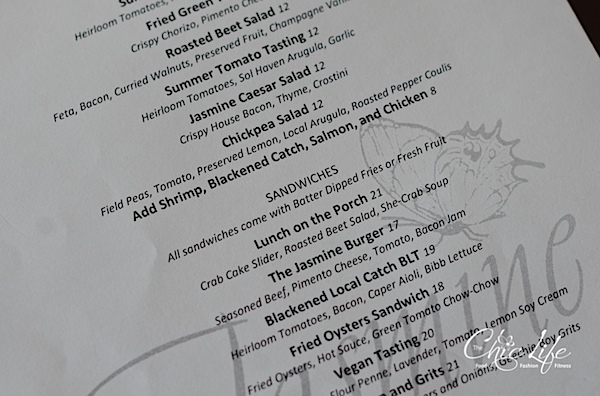 For the main event, we shared Lunch on the Porch – "Crab Cake Slider, Roasted Beet Salad, She-Crab Soup."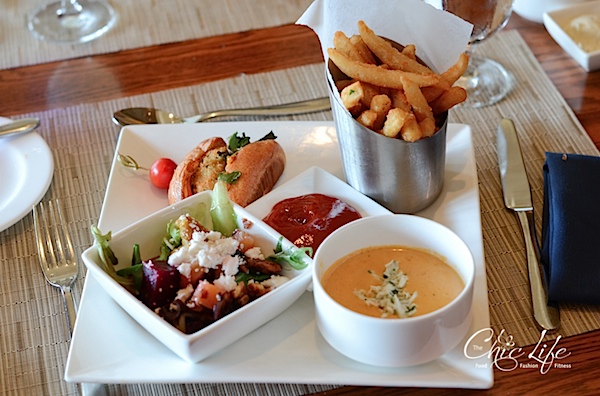 Can you believe this is half?! Everything on the plate was so delicious and handmade save the ketchup. Hubby thought the crab cake slider was the best crab cake he'd ever had. I had to agree. We also enjoyed all the other components of the lunch as very happy eaters. I was impressed to learn the even the french fries are made from scratch at Jasmine Porch – sliced on site, breaded, frozen, and fried. They were also seasoned perfectly, as was everything else on the plate.
Dad got vegan pasta that was made with cornmeal and flavored with lavender. He also got a side of watermelon jalapeño gazpacho.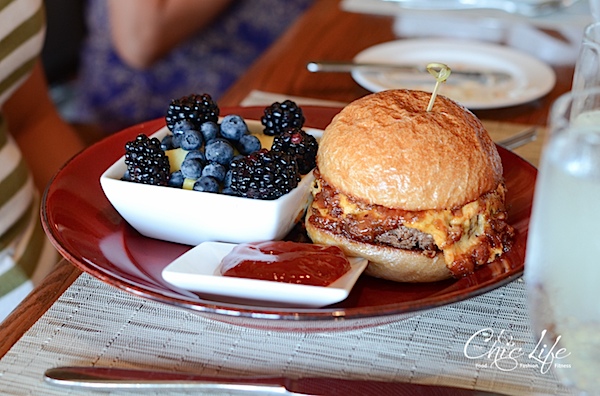 Sis got the burger with a side of fresh fruit. The burger was gigantic!
The table was pretty quiet when the food arrived – a sure sign of everyone enjoying their delicious lunch.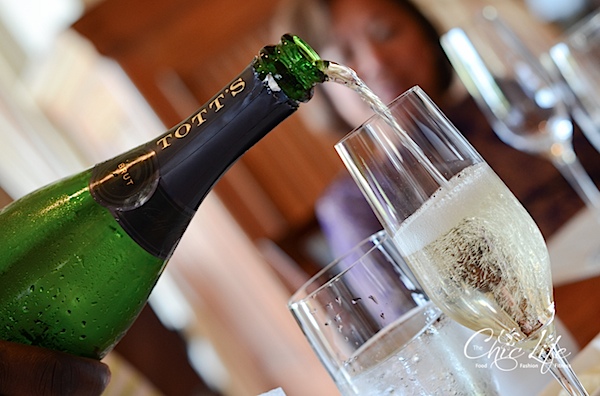 Near the end of the meal, we were happily surprised with complimentary champagne…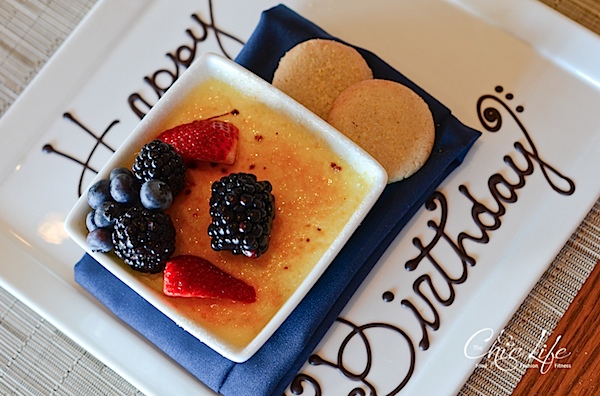 …and crème brûlée. Not only was the plate beautifully decorated, the dessert was delicious – creamy and speckled with vanilla bean.
The lunch couldn't' have been more perfect. From the wonderfully prepared food to the exceptional service (ask for OT!), I was one happy birthday girl.
From inside, we could see butterflies floating all around. They're all over Kiawah Island, but there were extra behind the restaurant where they have a butterfly garden.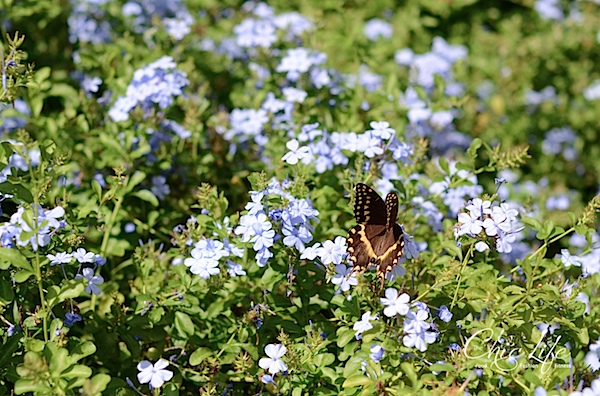 We walked around the grounds of The Sanctuary hotel to see more of the butterflies.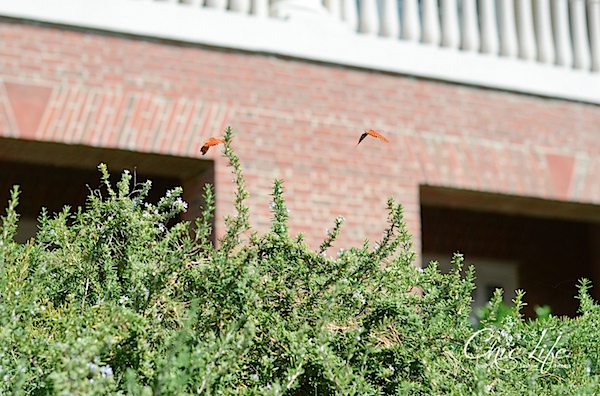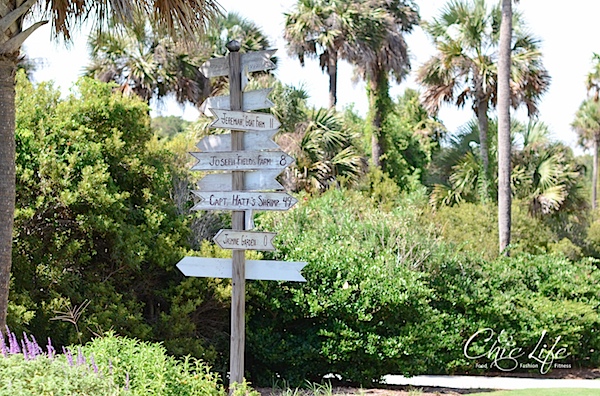 Just behind the restaurant is a sign with distances to the farms used in the restaurant.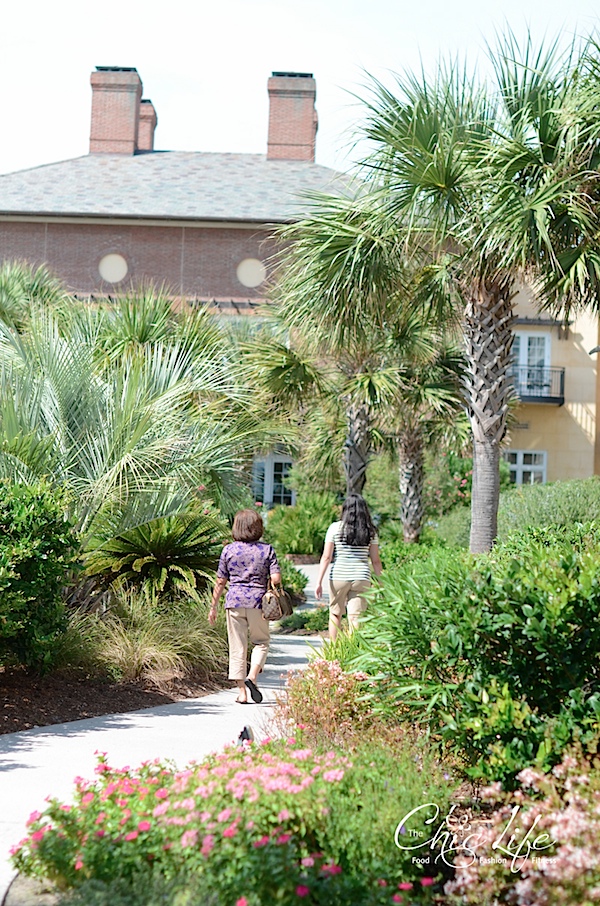 It was beautiful there! We'd love to stay here sometime. Maybe one day?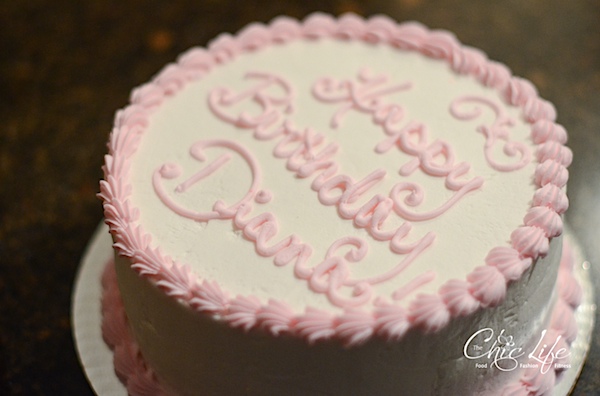 After dinner, we definitely had birthday cake! All in all, it was a great way to spend my birthday! I was very appreciate of the experience and the quality time with my family.