Hello everyone!
I hope you're enjoying the cooler weather as much as I am. Fall is absolutely beautiful here in the Carolinas. The weather has been wavering between the 60s and 80s, but hey, that's what layers are for. I'm actually liking the different temperatures. The 70s are my favorite, though.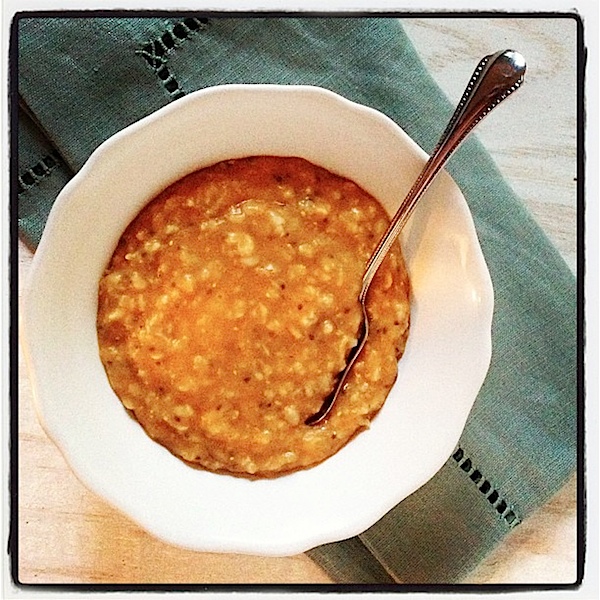 It's definitely that time of the year to enjoy all things pumpkin. I had some delicious pumpkin oatmeal for breakfast the other day. When I don't plan ahead, I don't often have good oatmeal mix-ins, especially since I tend to get super busy during the work week. But, it's really easy to have a can of pumpkin in the pantry. It's one of the easiest and cheapest ways to liven up oatmeal. I really like the subtle flavor pumpkin adds to oatmeal, especially when it's sweetened with maple syrup.
Did you know oatmeal is good for the immune system? I like to eat oatmeal when the weather gets cold or if I'm starting to feel run down. It's definitely time for me to start eating more since it seems like people around me are starting to get sick…especially at the office.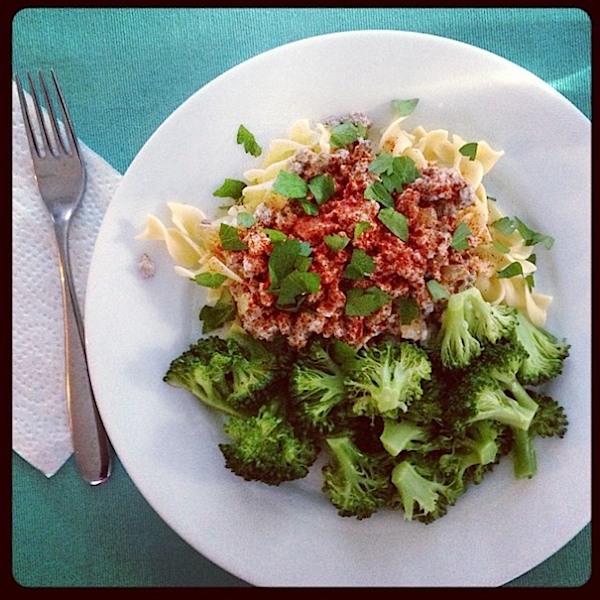 For more cozy eats, I whipped up my Mom's Beef Stroganoff the other night. I'm sure we'll have this a couple more times this season.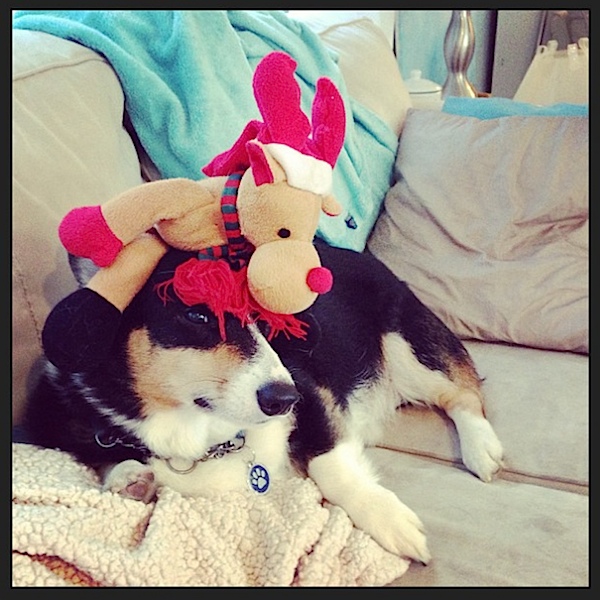 Here's Bailey…he's not amused. He was just trying to chill on the couch.
Speaking of couches, I've been feeling really tired all week. My energy levels have been low. Despite that, I willed myself into going to a 90 minute class on Monday. Sometimes it takes a little will-power to get to class. But, once I'm there and the music kicks in and I start moving, it's all uphill from there. I know I'm a Zumba instructor and all, but our energy levels are not always through the roof. In fact, just this Thursday, I was feeling particularly tired. As the work day was wrapping up, I wanted nothing more than to find a cozy spot on my couch with Bailey where I could watch a movie and eat salt and vinegar potato chips. But you know what, I got myself to class and just like always, the music, the movement, and the smiles from my class really got me going, and I had a great time!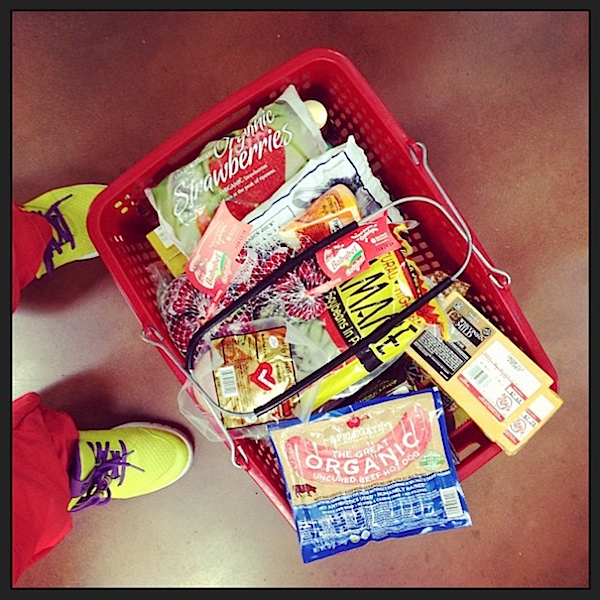 I ended up swinging by Trader Joe's after class where I filled this basket full to the brim. I haven't been to TJs in forever, and I realized how much I've needed to go and stock up on their affordable staples like organic canned beans, frozen fruits and vegetables, broths, and rice milk. I probably could have filled another basket, but this will do for now.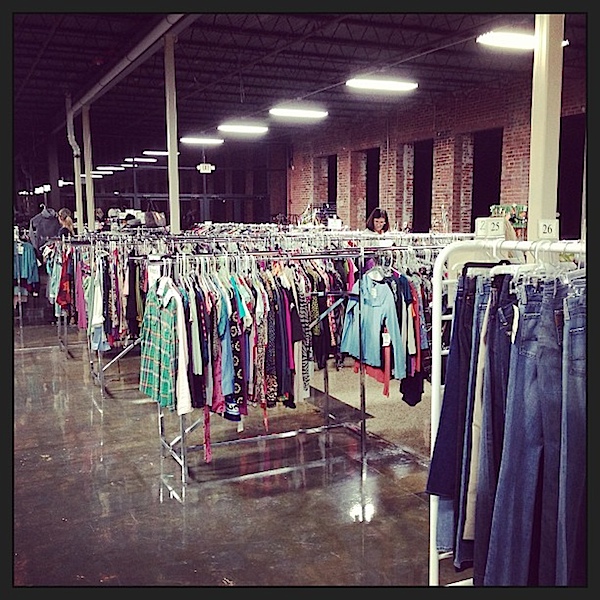 In other news, I participated in the Mooresville Green Jeans sale. I consigned roughly 80 items and sold 17. I'm definitely getting a good handle on how the sale works. I'm thinking of re-pricing and re-tagging some items, and I'm still working on purging my closet to pull more to sell. That Parisian Wardrobe is a tough thing to achieve for this recovering shopaholic. Anywho, I flippin love the Green Jeans sale and am already looking forward to the next one! I've worked pretty closely with Cindy, Dana, and Rita in the last year or so, and I just think they're fabulous.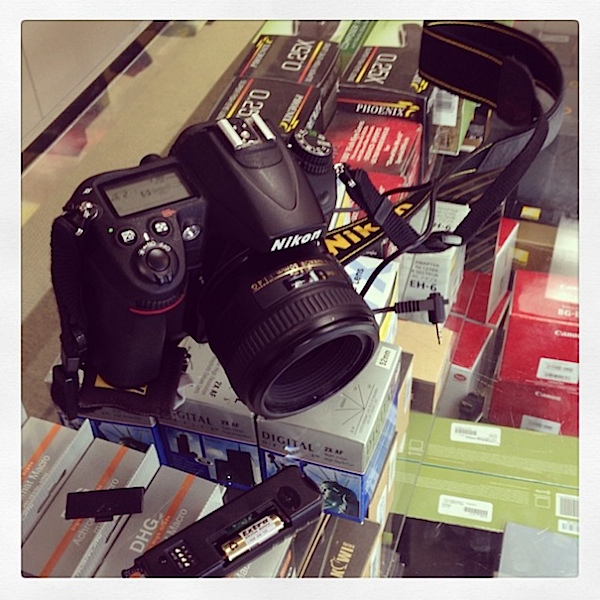 And I have to give a special shout-out to Biggs Camera. I tried to do some fashion photos after work earlier this week and had a whole shoot set up when my silly camera remote just stopped working. The batteries were kicking, but it just wouldn't take a photo for some reason. I tried troubleshooting everything I could think of – checking the cord connections, the power switches, the signal switches, different camera settings…all to no avail. I stopped by Biggs after work today to see if they could help me figure out what was wrong. They tried troubleshooting the device for awhile, too, but they also couldn't get the darn thing to work. And you know what they did next? They replaced the whole remote device. How's that for quality customer service? Just another good reason to support your local camera shop. Thank you, Biggs!
I'm really looking forward to this weekend – lots of fun ahead! Be sure to follow me on twitter, Facebook, and Instagram for the scoop!