In case you hadn't heard, we got a little snow here in the south. And when a little snow happens here, many cities pretty much shut down.
The downside? Since I have the ability to work remotely, I still had to work all week. The upside? Since I have the ability to work remotely, I was able to stay safe and warm at home. Hazzah! I also had the pleasure of sharing an office with the best co-worker a girl could have – Bailey. Things didn't work out quite as well with my Zumba classes, which unfortunately had to be canceled for the week. I so missed the energy of class and my dancing friends, but I did a little dancing at the house.
Another positive from the week was how well Eat in Month prepared me for our time being snowed in. Our house was well stocked with fresh fruits and vegetables. We also had plenty of other pantry and frozen ingredients to eat well the whole time without worrying about having to leave the house. It also helped that I swung by Great Harvest on my way home from work as the snow started to pick up a call-in order of flax oat bran bread and cinnamon chip bread. I also picked up a half dozen white rolls and a walnut chocolate chip cookie for good measure.
With our laptops and a great assortment of eats, we were set. I made a new quiche recipe that yielded delicious eats for a couple days. We worked furiously on our laptops. We ate chili with extra cheddar cheese and drank lots of hot tea with local honey. And, I rode a plastic storage container down a hill as a makeshift sled. All in all, a good snow week! Here are some photos from the week (mostly of Bailey since he's the most photogenic)…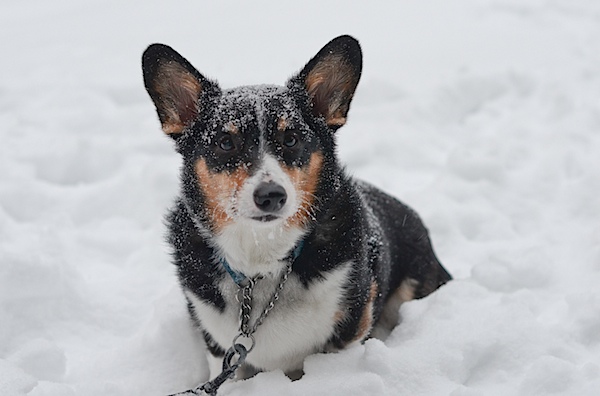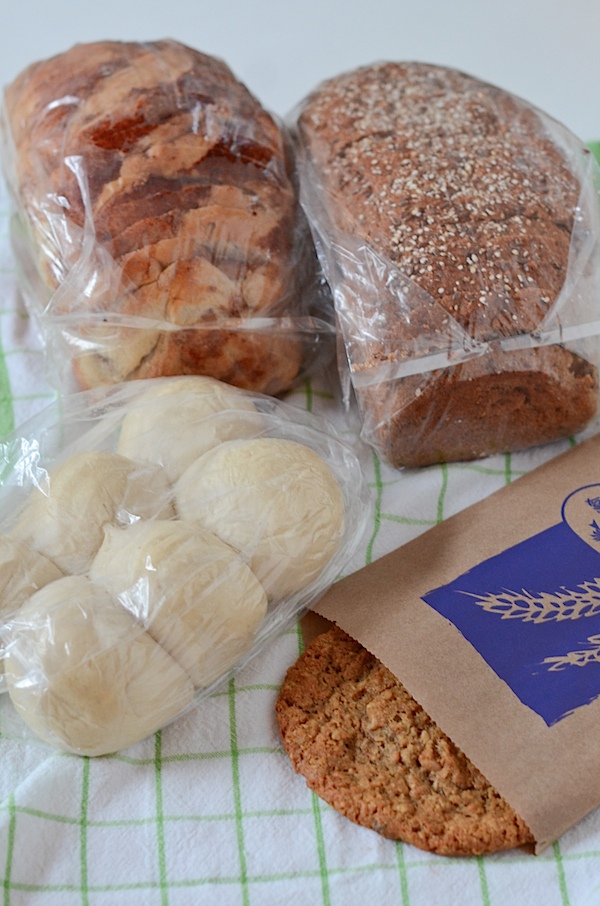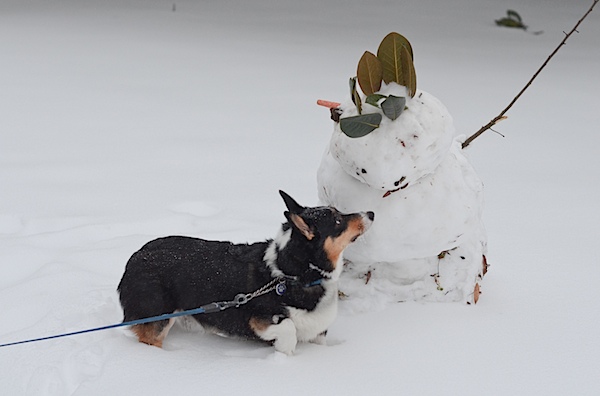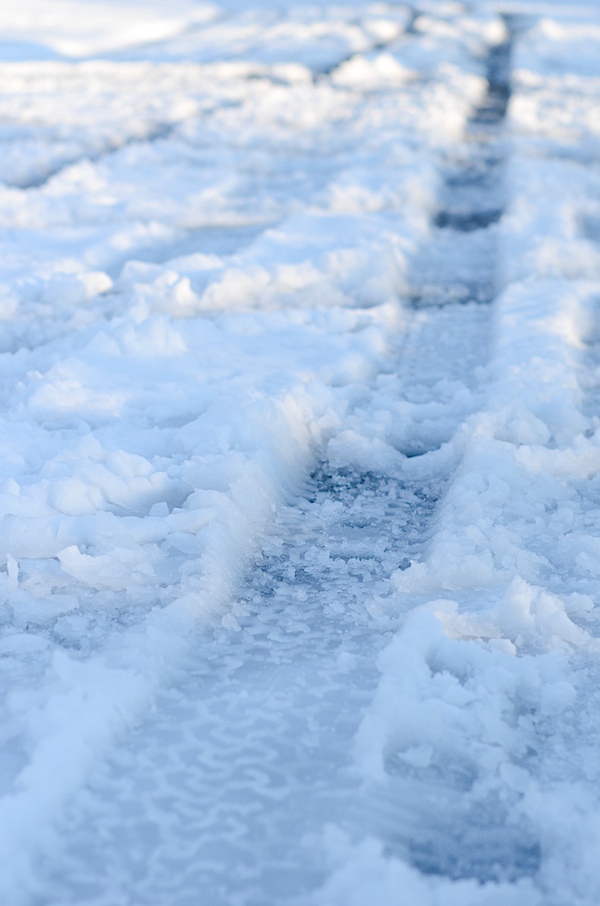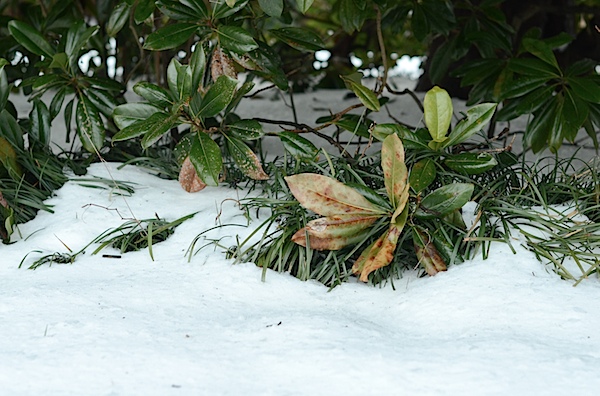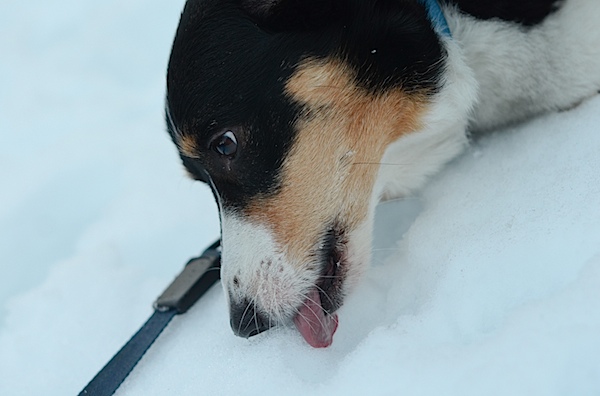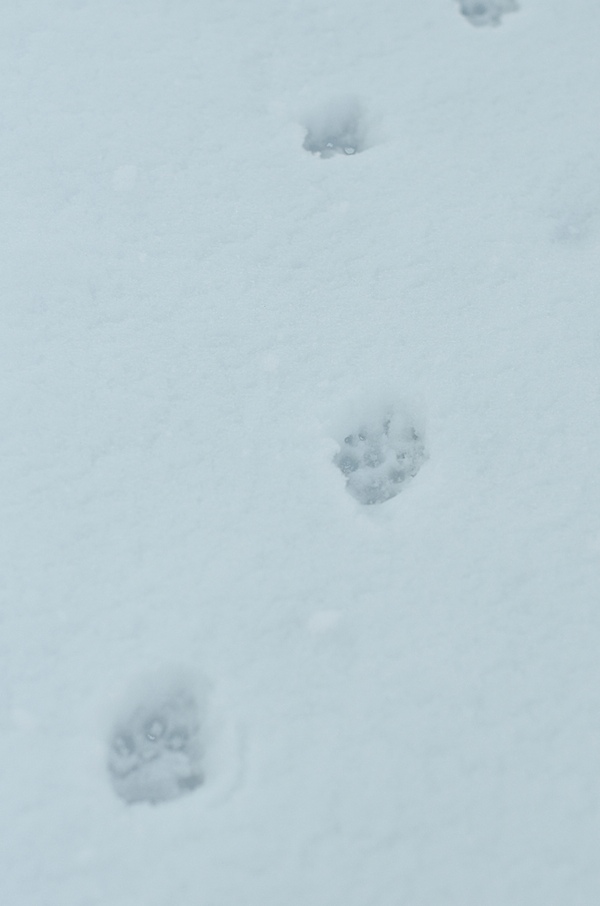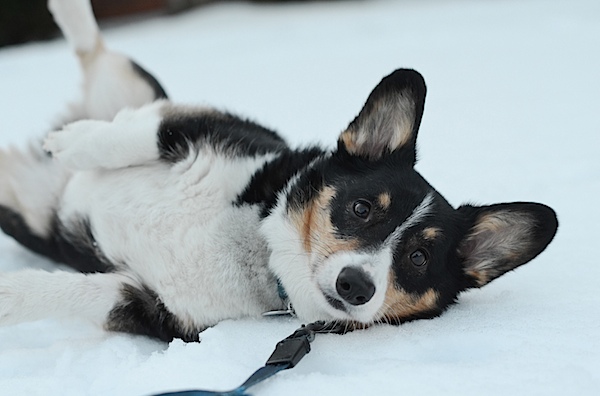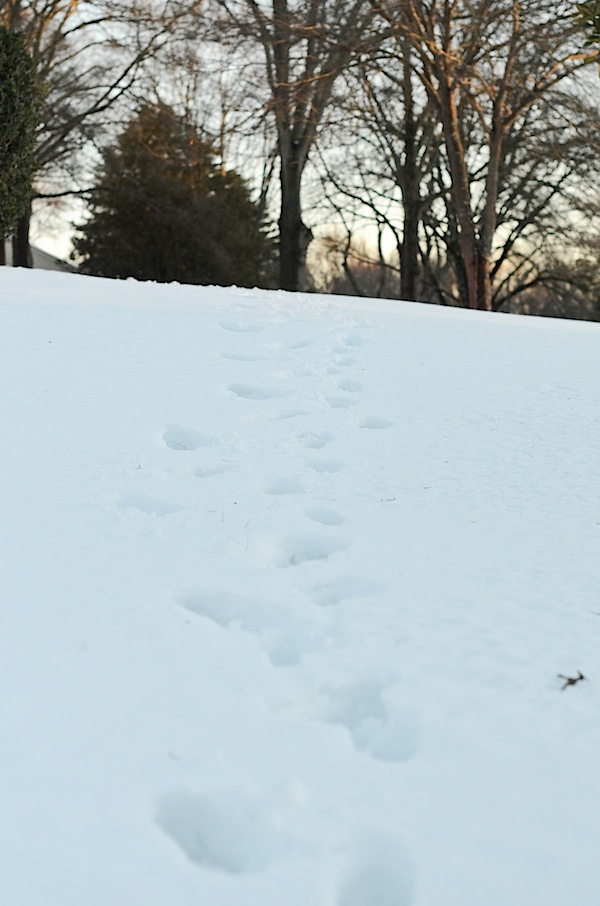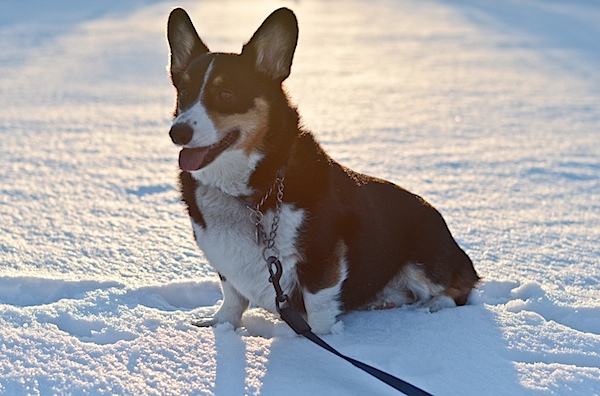 So, who's ready for spring?