I stumbled upon the cutest gym bad and knew I had to get one. It's made by Ban.do, a company that makes some of the cutest products around. While I was browsing around, I figured out that I could get a 20% discount by subscribing to the newsletter. It was enough incentive to pick up a couple more goodies while I was shopping.
Here's my full Ban.do Haul: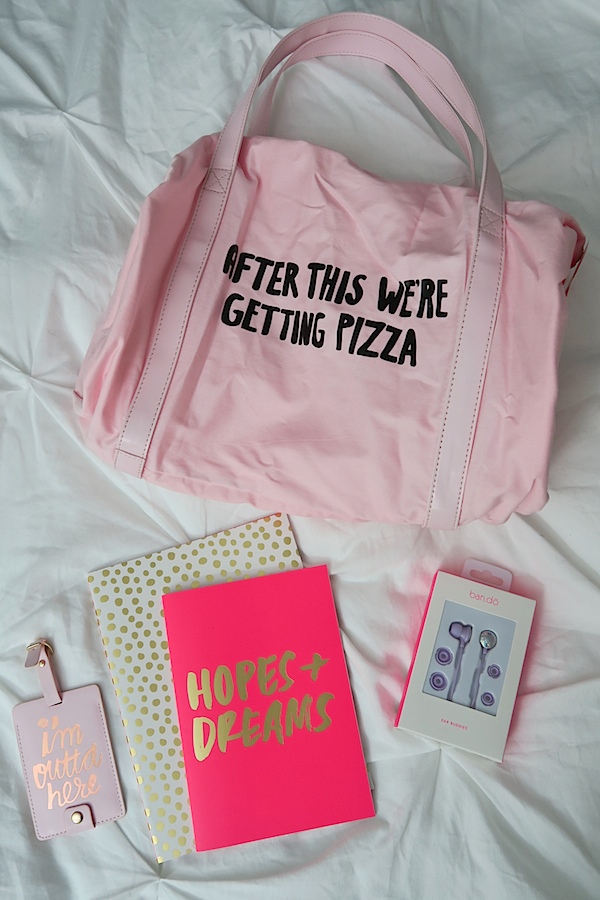 New goodies:
"After this we're getting pizza" gym bag – I literally get pizza after workouts all the time, so I thought this was funny
"I'm outta here" luggage tag – for all my upcoming travel
"Hopes + Dreams" notepads – I'm still a paper person and love jotting down notes
Sparkle earbuds – I wanted to have an extra on hand, and these are super cute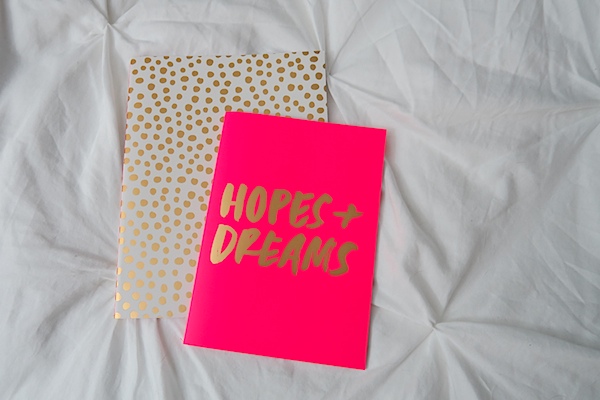 Can't wait to use these!
Have you gotten any fun things lately?