After NYC High Line in Winter 2016, Dana and I headed to Chelsea Market for a quick bite to eat. And to warm up. If you're looking for restaurants near the High Line, while there are plenty of great options, a Chelsea Market visit will give you multiple options in one covered area. This could be important if you're seeking shelter from cold weather, hot weather, rain, etc. Not to mention there are lots of great options and also some fun shops to visit.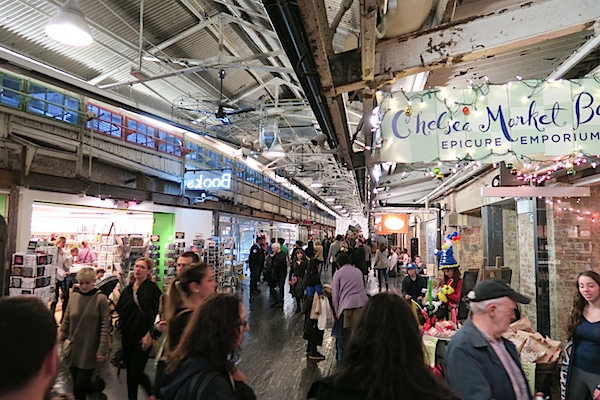 Even in the winter, Chelsea Market was kickin.
There were food options galore, from bakeries to an Asian-taco inspired spot to ramen to doughnuts to more.
Looking for more? You can get a full list of the restaurants (and shops) available at the Chelsea Market web site here.
Chelsea Market Visit Photo Op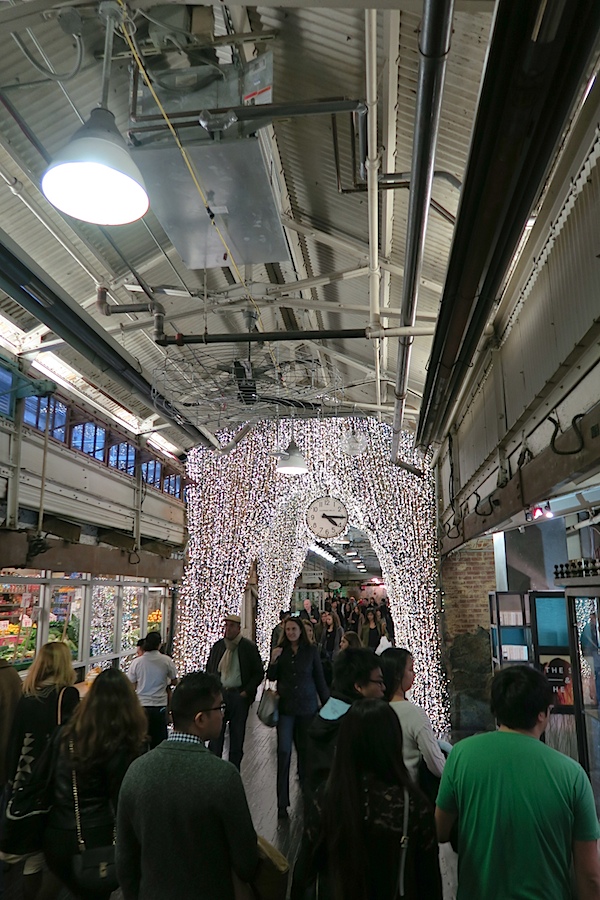 And if you're looking for a good photo opportunity…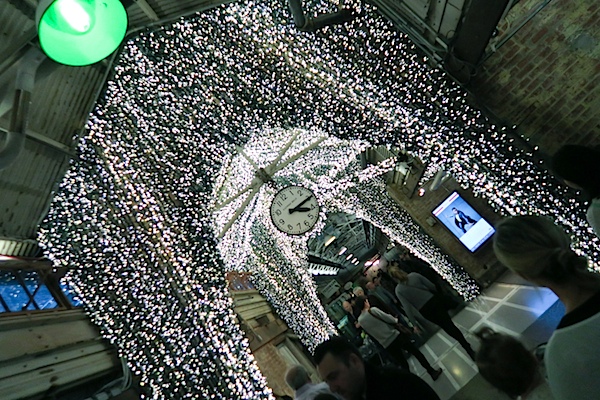 …this fun stream of lights hanging from the ceiling would be a fun spot.
Chelsea Market Restaurants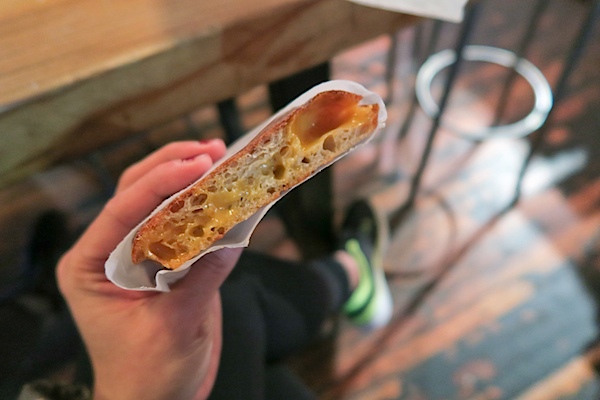 Maybe it was the rain, but we were feeling something cozy. We got these grilled cheese sandwiches from the cheese shop in the market. They totally hit the spot.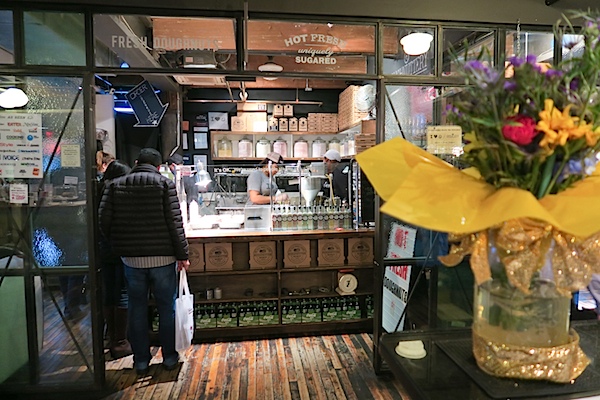 Our dessert stomachs were calling, so we went just around the corner to the Doughnuttery Chelsea Market NYC.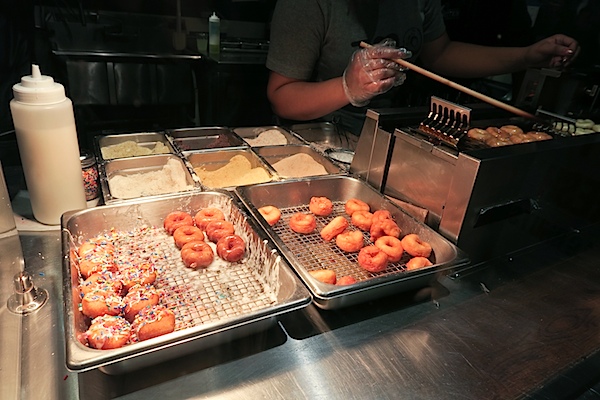 Hot, fresh, made-to-order doughnuts. Yes, please!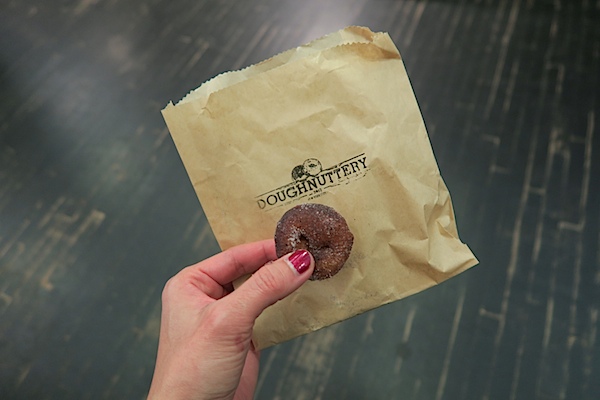 We each got a different flavor and shared. I went with the mixed berry flavor.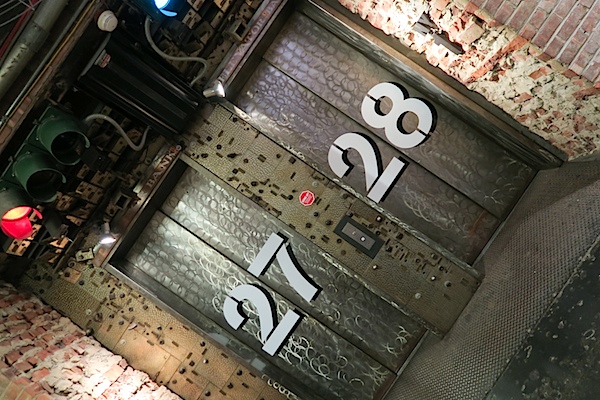 The Food Network studios are in Chelsea Market. Somewhere. Maybe upstairs?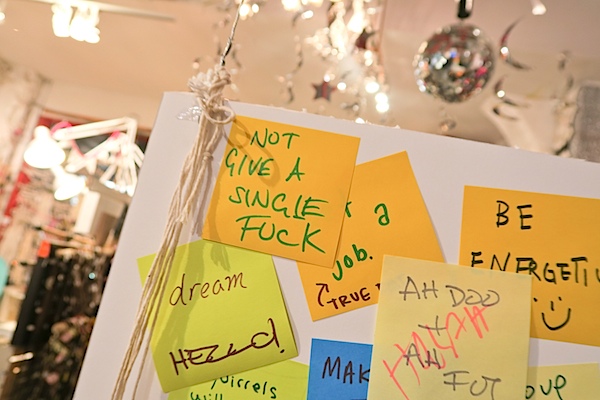 Artist Area Chelsea Market
One of my favorite parts of the market was an artist area called Artists and Fleas. It was a large open area with various artist and flea market style booths. I got a signature necklace to represent my NYC adventures.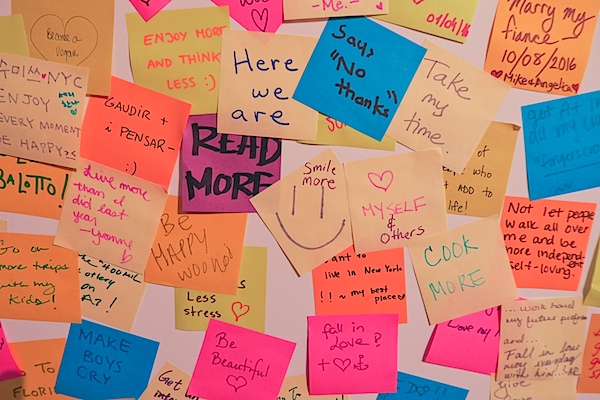 And we found this interesting sticky note display where people were encouraged to post their New Year goals (or something to that effect). It was so interesting to read all the notes. Some were funny. Most were serious. We wanted to add one too, but there were out of post-its.
Chelsea Market was a fun place to visit, and I hope to go back soon. At times it felt small, but it also strikes me as the kind of place you could visit a hundred times and always see something new. I guess I should go back to find out.
More NYC Posts
Walkable tourist to-dos in Midtown Manhattan
Thanks for stopping by! Hope you enjoyed these photos from my Chelsea Market Visit!