Let's talk planner posts…
So, this may be one of my last monthly planner decoration posts. I've been thinking a lot about the feedback you guys submitted in August while also analyzing statistics here at The Chic Life. As you know, my goal with this blog is to provide something useful in the world. And while my planner posts have some of the most traffic of all the blog, it seems the topic-specific planner posts are more useful than the monthly decorations. For example, most of the monthly decoration posts have a handful to a couple hundred pins. Meanwhile, my post on how to decorate your planner with just washi tape has 16.1k pins. While I look at more than just Pinterest shares to understand what content you like, Pinterest is a big indicator.
That being said, I'd like to at least finish 2016. So, I'll have a couple more monthly decoration posts coming up. Additionally, I have some more topic-specific posts in the works.
Oh and this also means that I probably won't share my planner decorations on Instagram either. Maybe if there's one I really-really love. We'll see. It's just that, I've kind of figured out how I really like to use my planner, so the layouts are starting to look the same. And I think there are other people doing better jobs with their decorations than me, both on Instagram and with Plan with Me videos on YouTube.
I do plan to continue to decorate my planner because it's a fun and somewhat mindless thing I can do to zone out and get organized when I'm feeling stressed and what not. But, it was starting to stress me out that I'd have to get the layouts all decorated before I could start using them. And it was starting to inhibit my planning, which is counterintuitive, no?
Anywho, enough rambling…now to the planner decorations!
Note: Planner decorations are available on Etsy unless otherwise noted.
Planner Decorations September 2016 (Erin Condren Vertical)
Weekly Planner Decorations September 2016
Week of September 5-11, 2016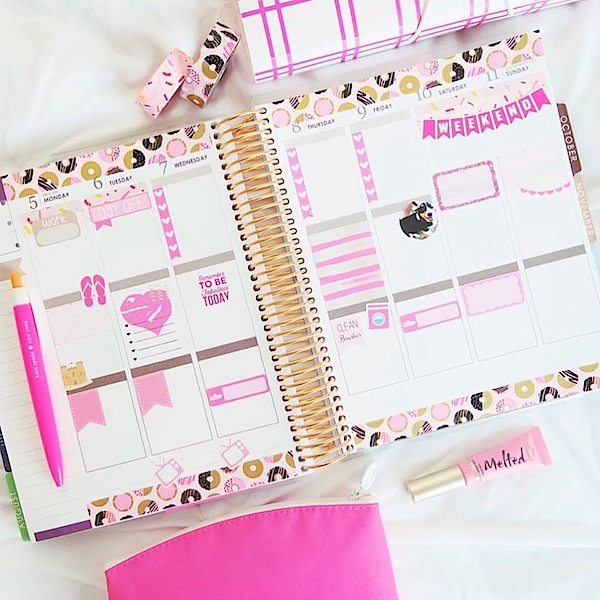 This is actually a layout that catches my eye, even when I'm flipping through past months. And who doesn't love donuts?
Planner Decorations Used:
Donut washi tape by Scotch, purchased at Target
Weekend banner by Scribble Prints Co
Heart checklists by Soda Pop Studios
Work, day off, scalloped half box by Planner Chick
Pink page flags by It's Planning Time
Heart checklist whole box by Caress Press
Clean brushes by Sweet Kawaii Design
Fitness quarter boxes and glitter half box by One Orange Snowflake
Week of September 12-18, 2016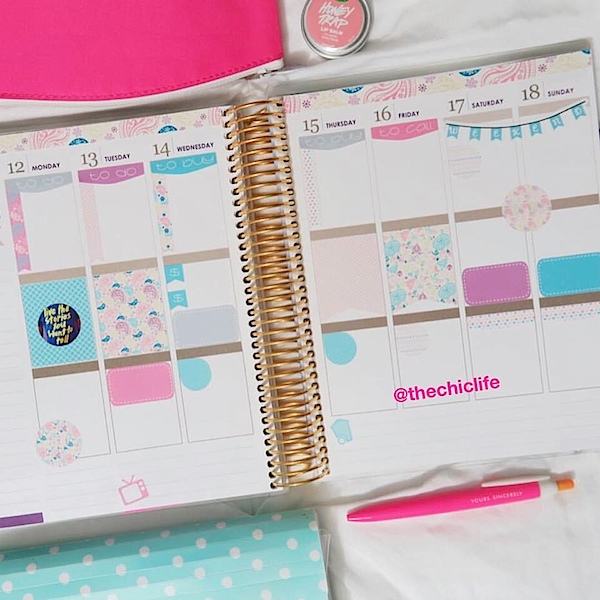 Planner Decorations Used:
Kit by Sticker Bloom
Weekend banner by It's Planning Time
Quote circle – an Instagram photo printed via Erin Condren
Week of September 19-25, 2016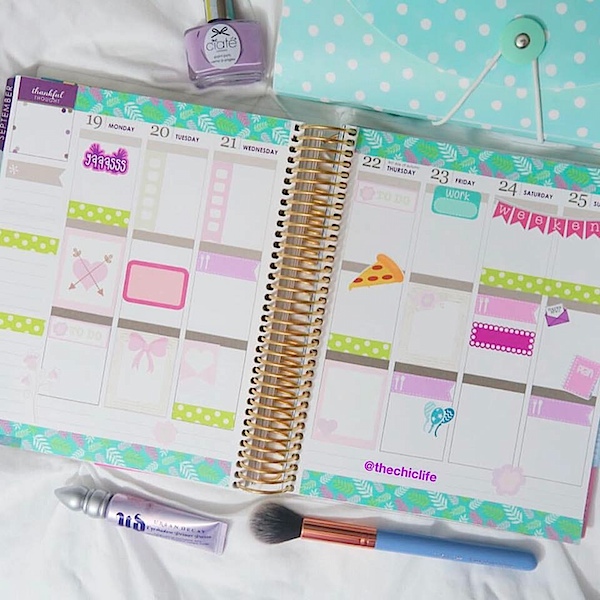 One of my favorite color combos.
Planner decorations used:
Yaaasss sticker by Oh Hey Sticker Co
Purple kit stickers by Two Lil Bees
Weekend banner and Happy Mail by Nicole Hutch Designs
Quarter page flag meal boxes, work, plan by Planner Chick
Week of September 26 – October 2, 2016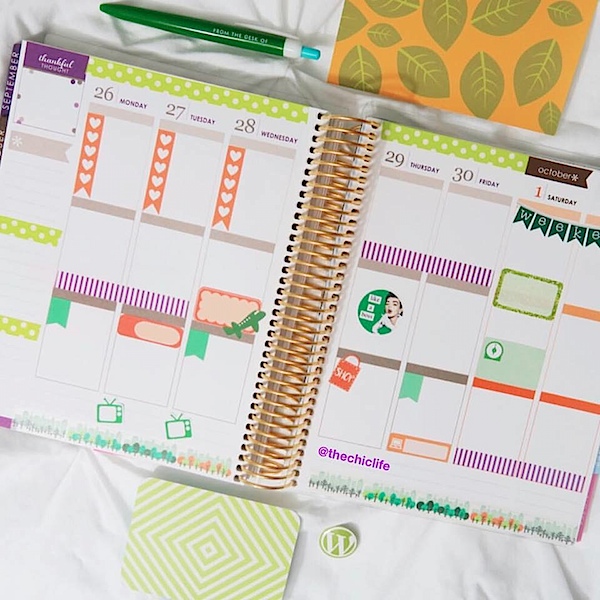 This was my September-transitioning-to-October week.
Planner decorations used:
Orange checklists by Willowfields
Green page flags by Made by Elissa
Retro circle by Planner Penny
Weekend banner by Nicole Hutch Designs
Quarter box and scalloped half box by Planner Chick
Baking half box in green by Oh So Pretty Planner
Shop by Planning Made Perfect
More Planner Posts
Click here for more of my planner posts
Questions or comments? Hit me up! I'd love to hear from you!
Who are your favorite planner decorators? Let me know what their Instagram handles or YouTube channels are.
Thanks for stopping by!