I've shared it before, and I'll share it again. This is one of my all-time favorite quotes.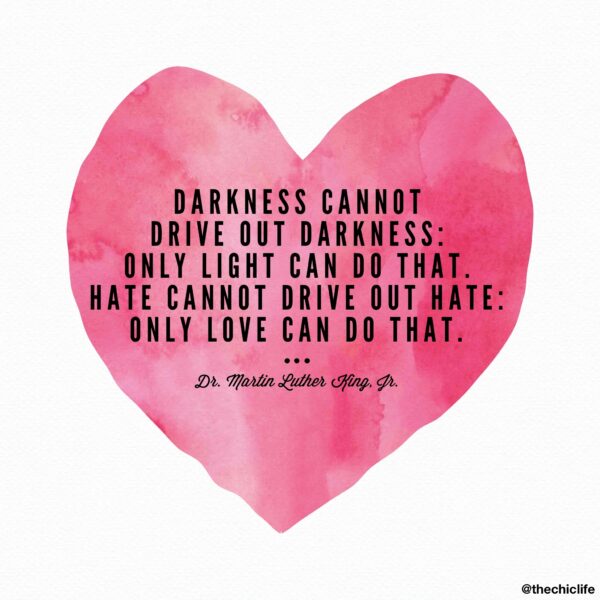 Darkness cannot drive out darkness: only light can do that. Hate cannot drive out hate: only love can do that. ~Dr. Martin Luther King, Jr.
It's not always easy, but I hope you choose light and love.