Hey guys!
Time for another What I Ate Wednesday. I did a little bit of experimenting this time around: 1) trying a new lunch spot and 2) testing a new recipe for you. Let's jump in.
Avo Toast Breakfast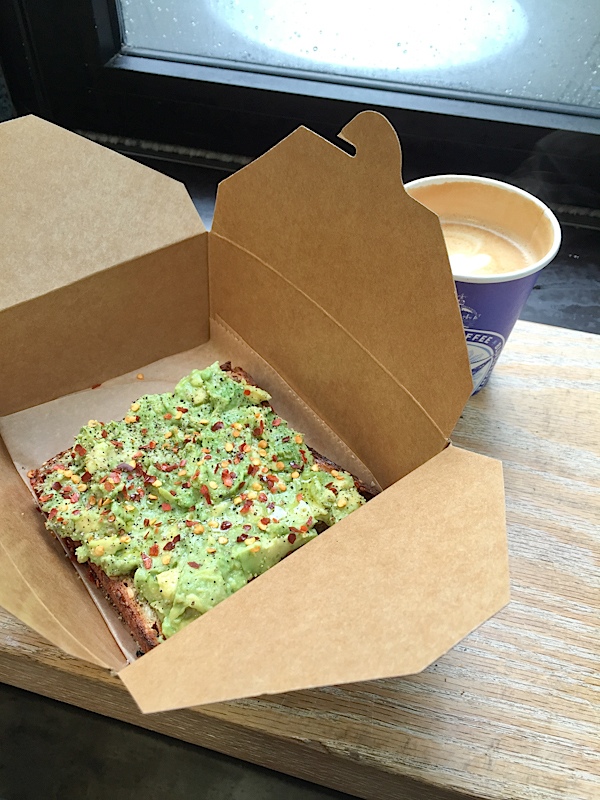 I forgot to snap a photo of my morning coffee, but it was great as always. I also had a piece of avocado toast and a flat white a bit later in the morning. Both at my fave, Bluestone Lane.
Lunch Delivery with Semsom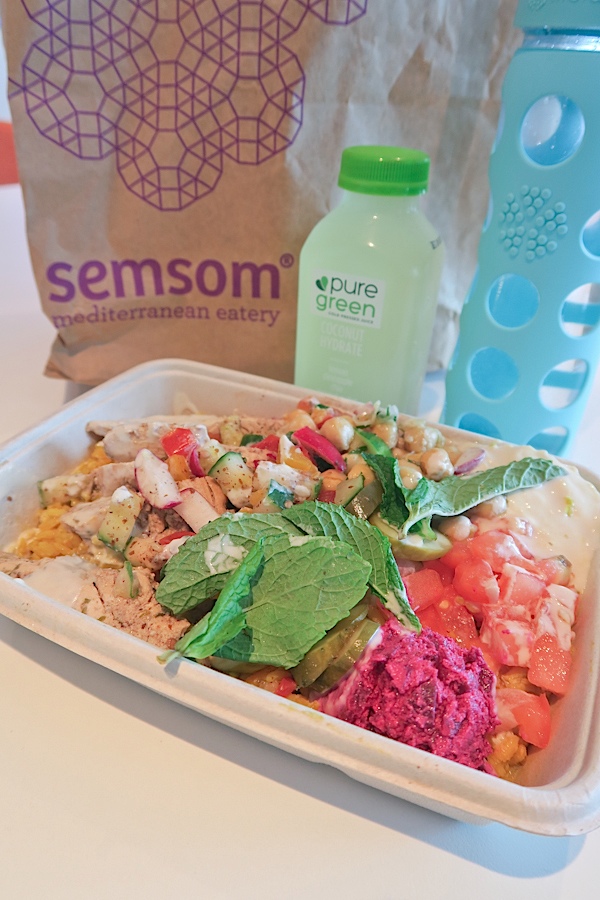 Caviar is a delivery service in NYC (among other big cities). They were running $0 delivery fees all week for spots that are close to you. I used the opportunity to try a place I've always wanted to, Semsom. This restaurant features Mediterranean eats. I tried the Sumac chicken with turmeric rice. You get to pick all kinds of toppings. I went with pickles, a chopped salad, hummus, chickpeas, a beet salad, and tahini sauce on top. Everything was super delicious, and my order was there in a little over 30 minutes. I'd definitely order delivery from them again!
Like free food? You can use my referral link (click) to get a credit for Caviar (and I'll get one too!).
New Vegan Recipe Testing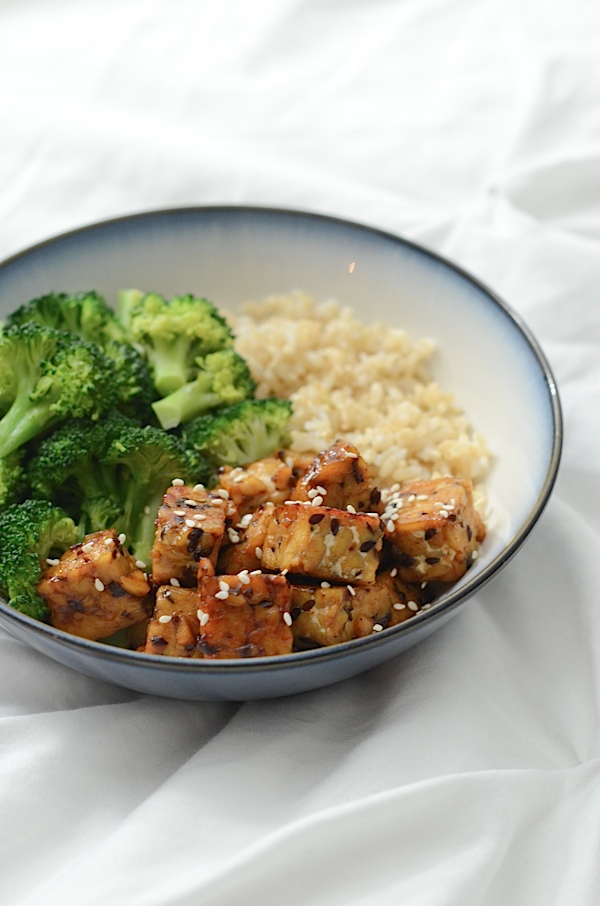 I've been experimenting with a recipe similar to my BBQ Tempeh, which is one of my most popular recipes. This is teriyaki tempeh. After a couple tries, this one is ready to share! Keep an eye out for the recipe.
More Food Diaries
Click here to check out my other food diaries.
***
Thanks for reading!