Hey guys! My body was feeling stressed from the long travel early in the week. I don't know about you, but when this happens, I can start to turn to less healthy comfort-food options and fast food. But, I knew making healthy choices would nourish my body better and help me feel better sooner too. I talk about that in my latest What I Eat in a Day video and in this blog post.
*VIDEO* Eating Healthy While Stressed Out and Healthy Grocery Haul
Click here to view the video if the above link doesn't work.
Coffee Time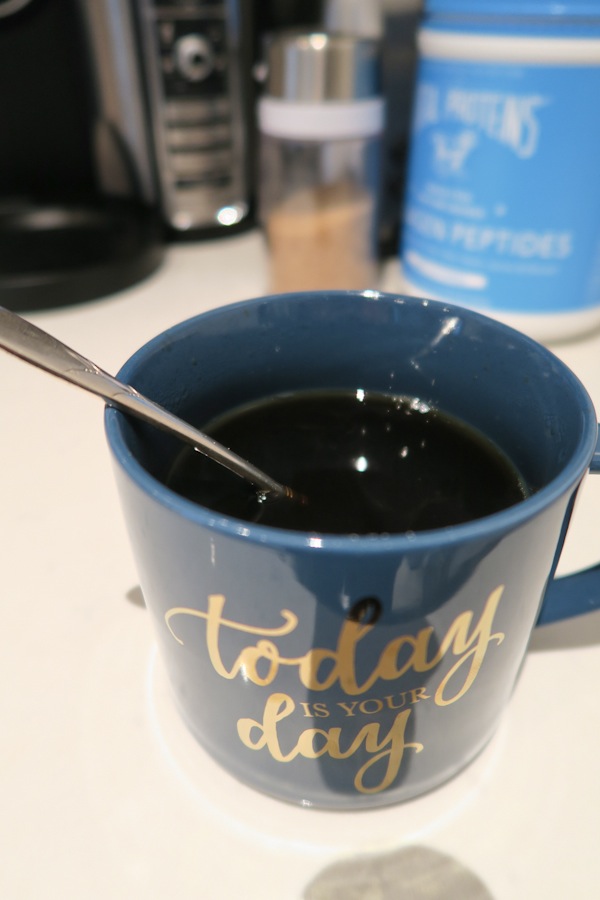 I'd forgotten to restock my almond milk, so I had my coffee with just raw sugar and collagen peptides.
The lack of almond milk led me to go grocery shopping at Whole Foods after dinner, which means I got to film my first healthy grocery haul. Check it out in the video!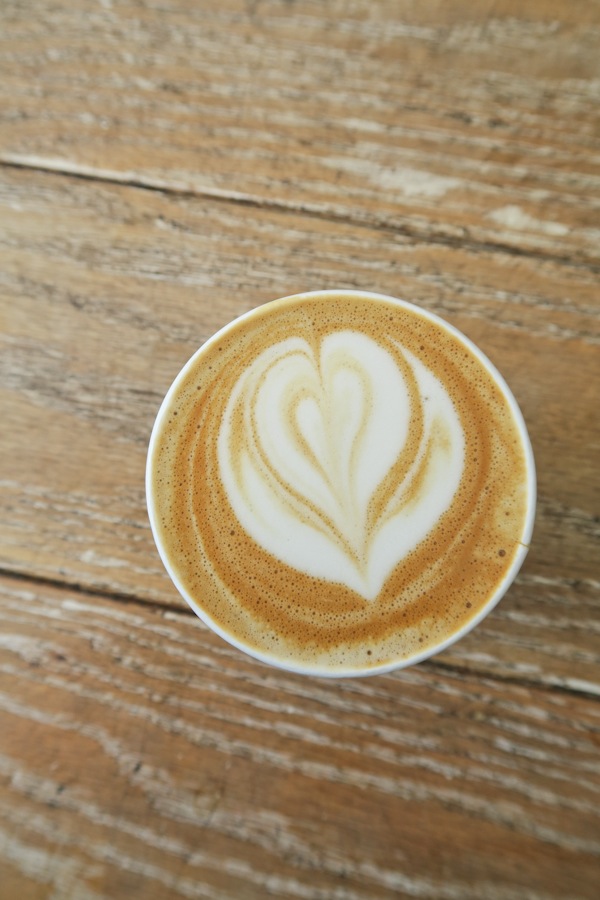 For breakfast, I had an almond milk flat white and almond butter toast with jam. If I was going to turn to carbs, I may as well pick a good option, like whole grain toast.
Healthy Salad Lunch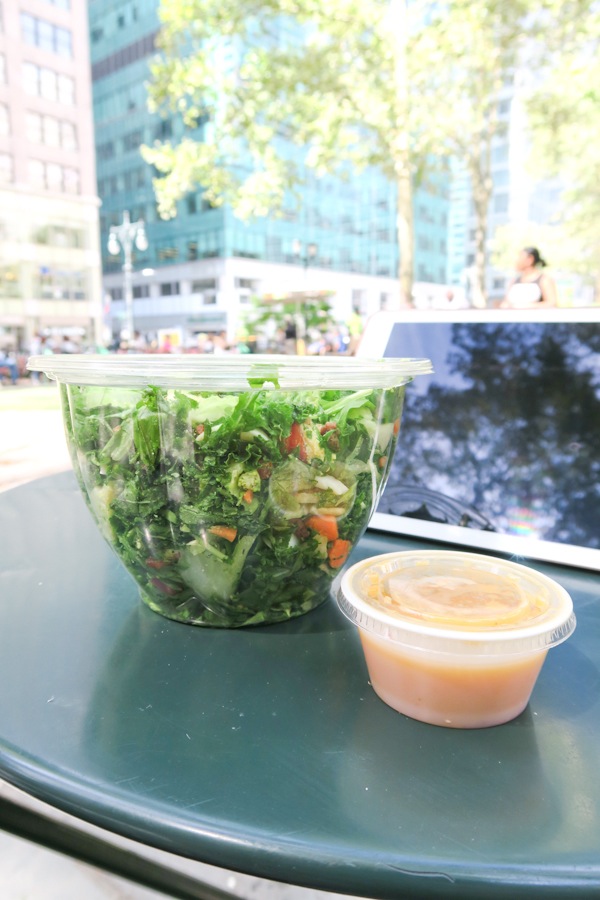 My co-workers went to Chick-Fil-A for lunch. As much as chicken nuggets with polynesian sauce sounded good, I opted for a salad from Chopt instead. I knew the fast food wouldn't provide much in the way of nutrition and would also probably make me feel more tired than I already did.
This salad is a custom build with romaine,  kale, arugula, tomatoes, carrots, celery, a hard-boiled egg, bacon, and honey chipotle vinaigrette.
Impromptu Dinner Out – Healthy Choice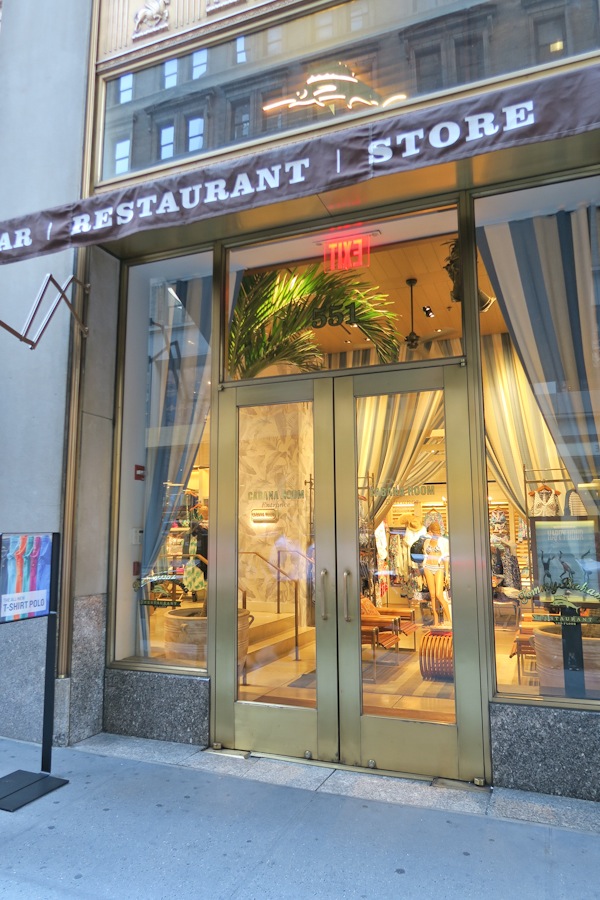 I had planned to cook some vegetables I brought back from my parent's garden, but when my friends from college suggested making our after-work drinks into dinner, I opted to eat out. I don't see them much, so I wanted to jump on the opportunity for some QT with them. Plus, it's possible to make healthy choices when you eat out.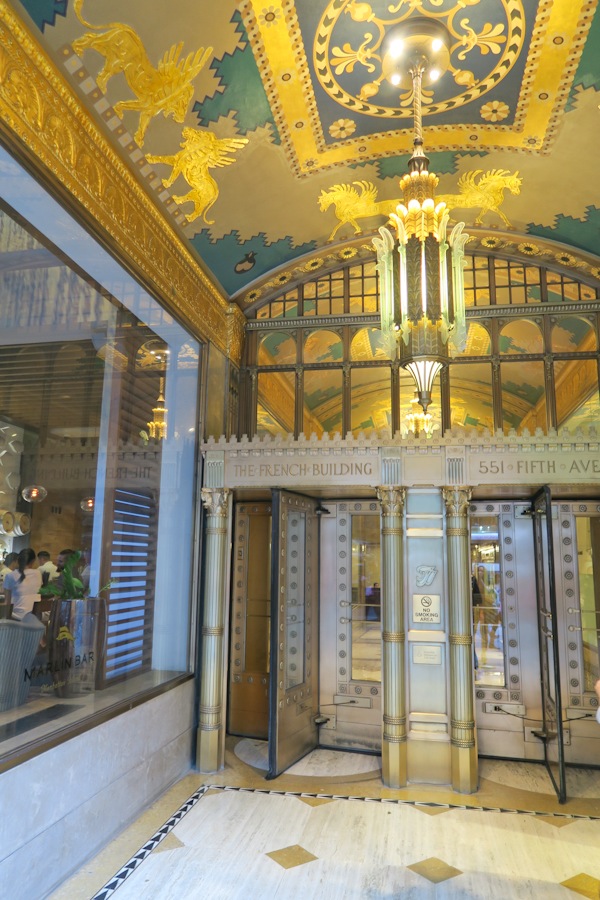 We went to the Tommy Bahama restaurant. Yes, the same company that makes the clothes! My dad would probably love this place because he's a big fan of the clothes.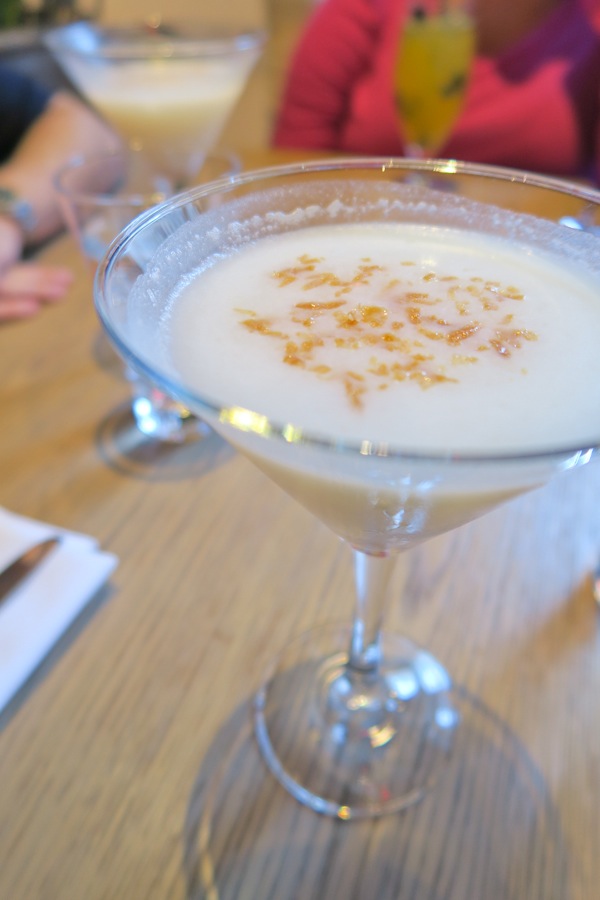 I started with a coconut martini.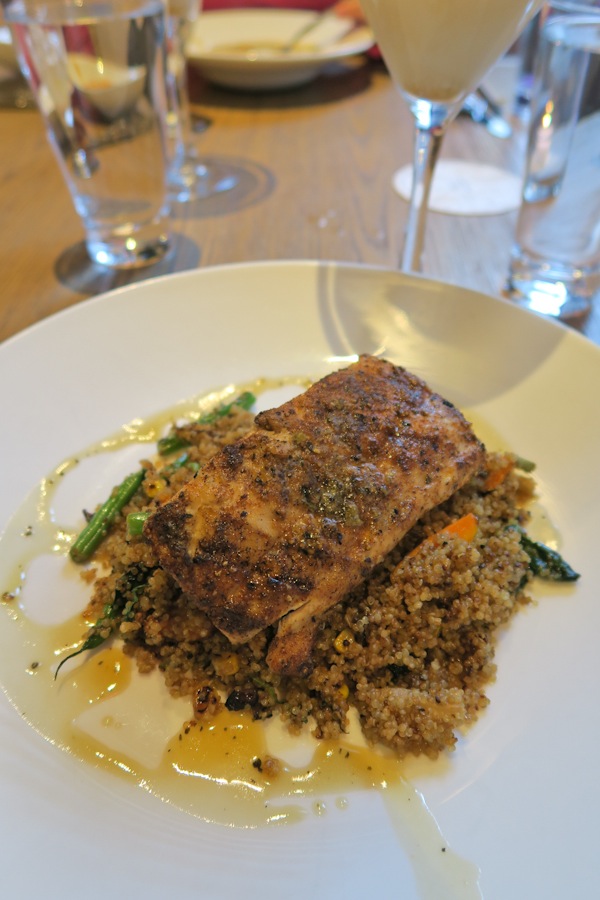 For dinner, I went with this Caribbean-rubbed mahi mahi with quinoa succotash. It was very light and hit the spot. The rub was delicious, and I enjoyed the quinoa quite a bit too.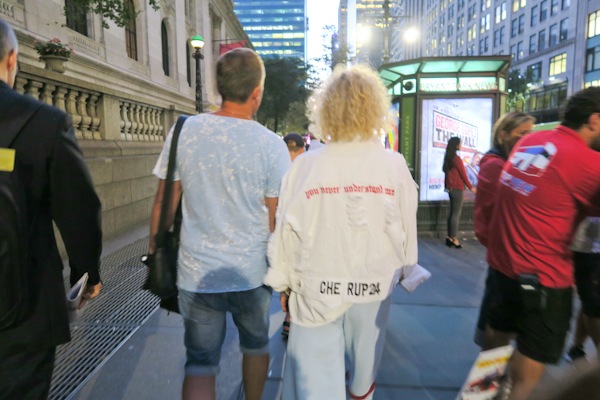 Healthy Smoothie Bowl Dessert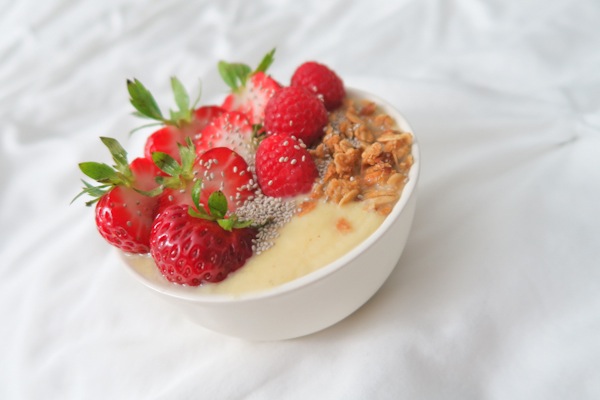 Since I hadn't had any fruit that day yet, I made a quick smoothie bowl for dessert.
In the base: frozen banana, frozen mango, and almond milk. I love to keep the bases pretty simple.
On top: organic strawberries, organic raspberries, granola, and chia seeds.
It was super simple but just what I wanted. And I managed to pack a ton of nutrition into that one bowl. Woop!
More What I Eat Posts
Click here for more posts about what I eat
Thanks for watching and reading!