Hi friends! So, I got to enjoy the experience of a lifetime by seeing the solar eclipse! It went right over my parents house, which meant I had a nearly private viewing experience. Also sharing what I ate, clips of Bailey, and the adventures of being stuck on the highway.
*VIDEO* Solar Eclipse 2017 VLOG
Click here to view my Solar Eclipse 2017 vlog if the above player doesn't work.
Quick Lunch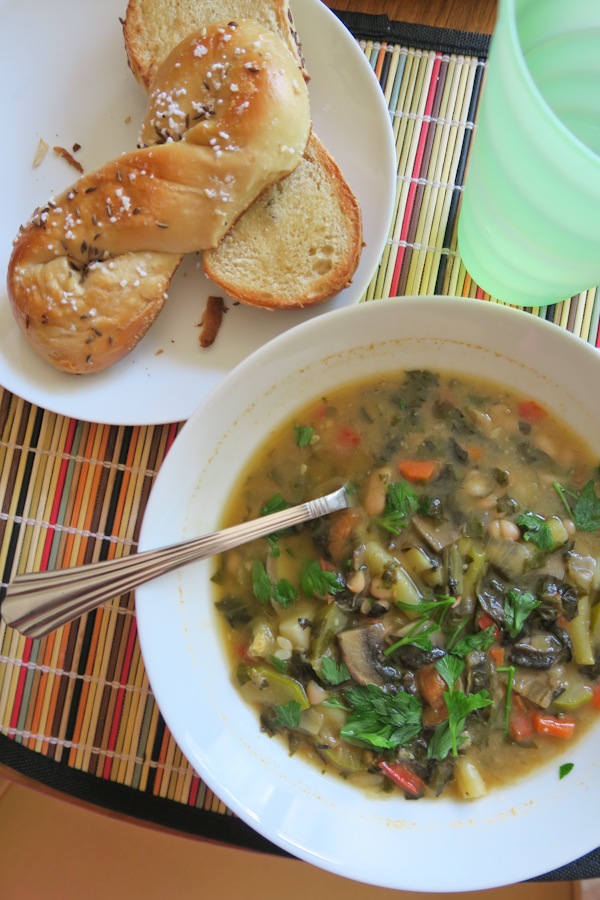 Since I was working, I had a quick and early breakfast with mom around 6:45am before we both had to start work. And then I did a super fast re-heat of some frozen soup and a twisted rye bagel for lunch. But I wanted to save most of my lunch break for the solar eclipse, of course!
Solar Eclipse 2017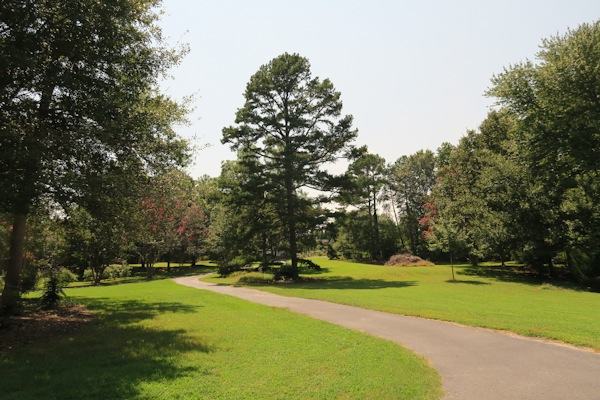 I was originally supposed to watch this alone, but my dad got back early from an appointment, so we got to experience this amazing event together.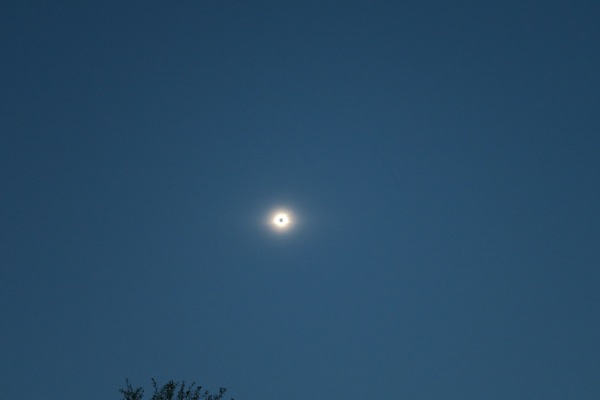 I don't think I realized I was still filming when the eclipse began, but I caught our reaction on camera! It's in the vlog above. It was really cool to hear people around us cheering. They were loud! Since our yard was so empty, I didn't expect to hear from anyone else.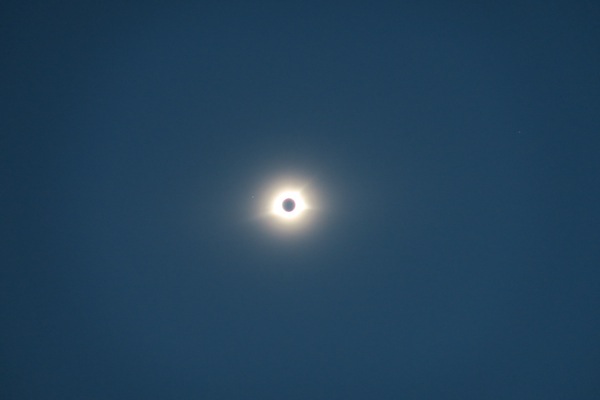 The camera caught a different image than what I saw with my eyes. For me, the circle around the moon was less yellow, thinner, and had these little wisps that trailed away. It was incredible to see and was over before I knew it!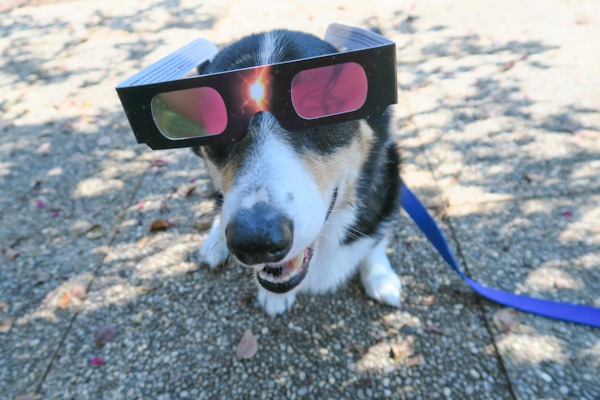 Safety first, Bailey!
Snack Time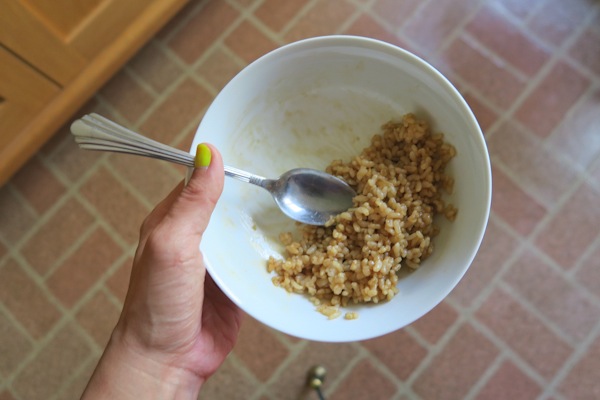 As the day progressed, I got a little hungry. I had some brown rice with soy sauce because I was craving something salty.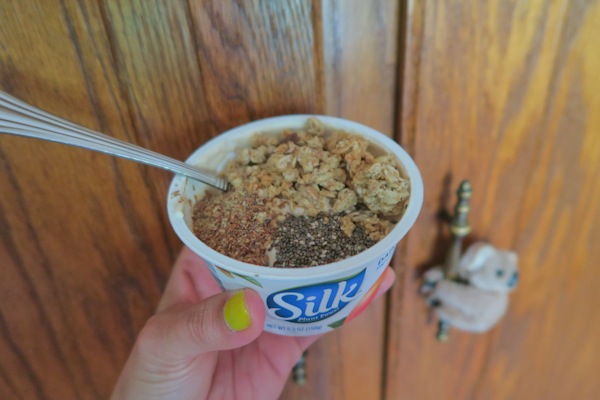 And then a Silk almond milk peach yogurt with granola, ground flaxseed, and chia seeds. It's so nice my dad is a health nut, because I get to enjoy health foods when I visit.
Stuck on the Highway
Since I was working a full day, I didn't leave until 6:30pm. I was hoping traffic would improve with time, but it seemed to get worse. My normal drive time from Greenville to Charlotte is about 1 hour and 45 minutes. Google maps originally quoted me at 2 1/2 hours, which was not ideal but manageable. But just before Gaffney, I was informed that I was in a 1 hour slow down. What?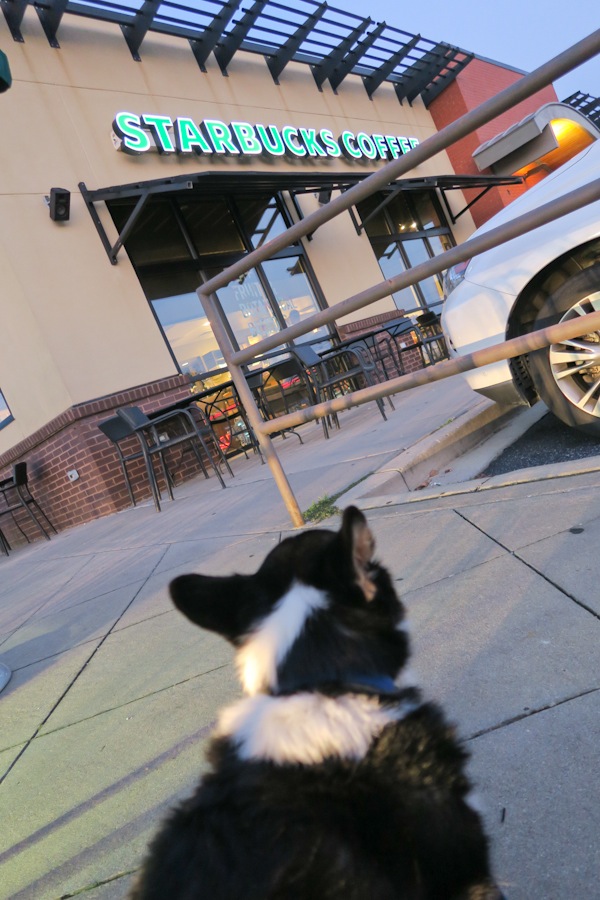 The traffic was moving so slowly, I got off on the next exit, which was fortunately Gaffney. I didn't want to leave Bailey alone while I ate, so I picked up Starbucks so we could sit outside together.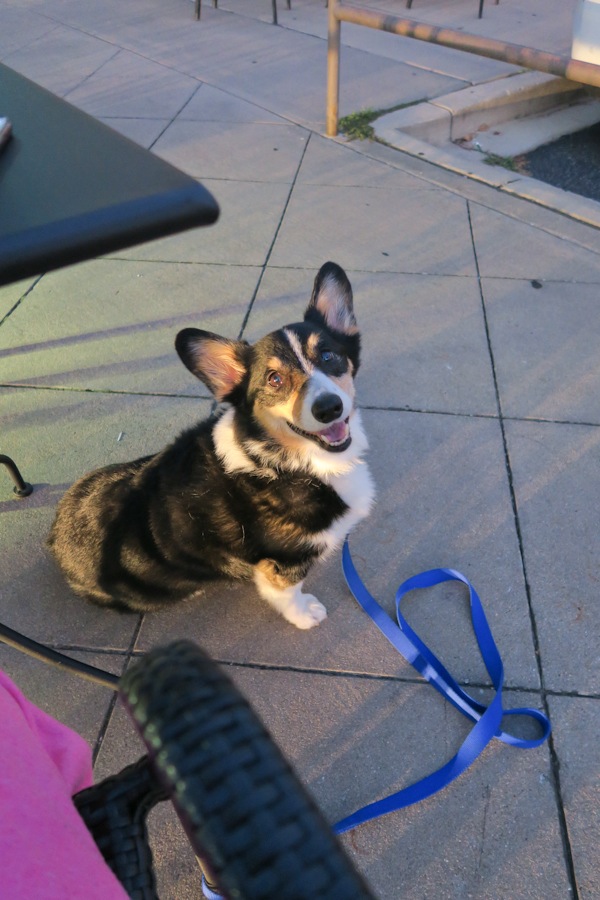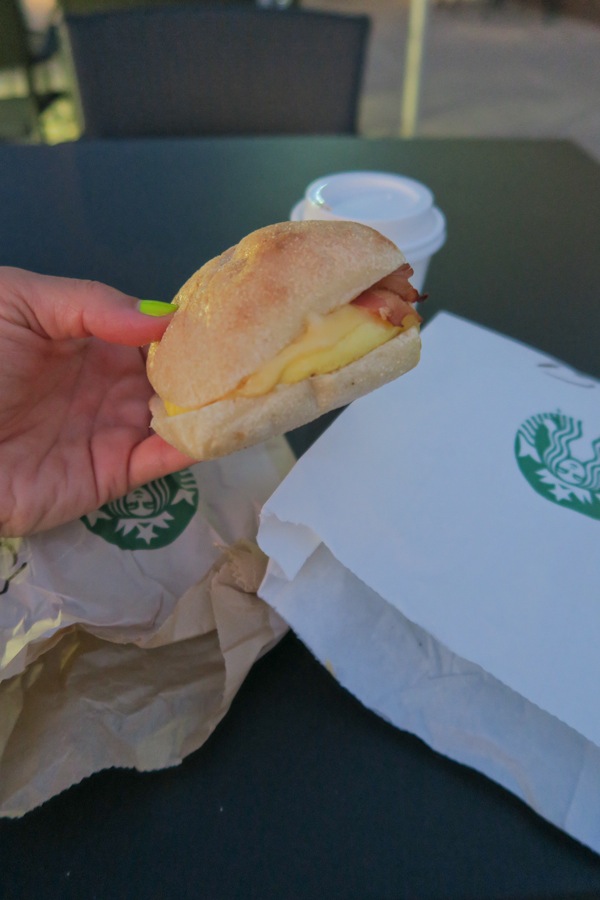 I had a bacon, gouda egg sandwich.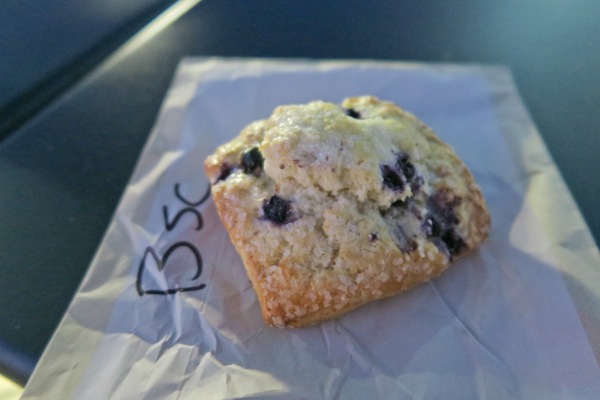 Plus a blueberry scone, and a short soy hot chocolate. Stress eating was definitely in full force because the traffic was intense.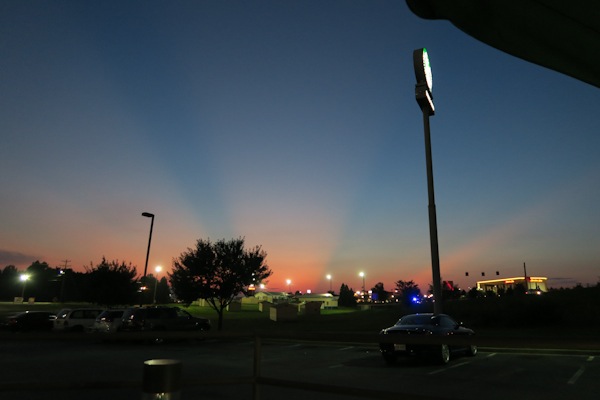 On the upside, I got to see this cool sky.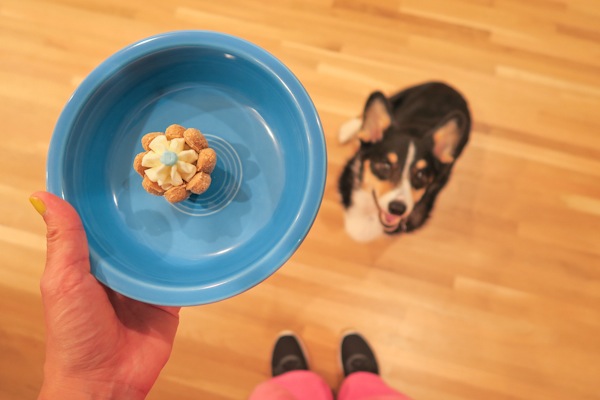 I got to Charlotte around 10:45pm, exhausted but ready to help Bailey enjoy some birthday cake. His birthday is later this week. Can you believe he'll be 10 years old?! I remember when he was a wee puppy!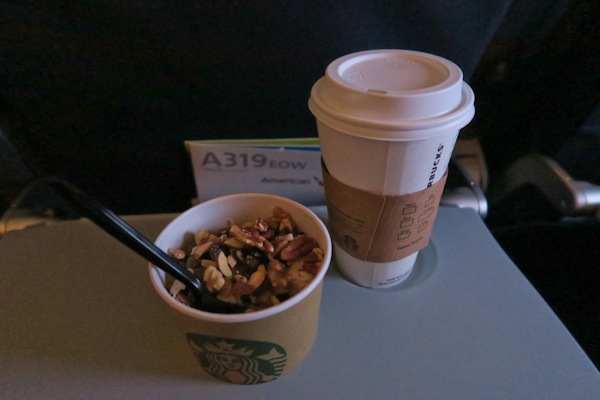 Breakfast on the plane: Starbucks oatmeal and a grande soy latte.
I was up at 4am the next day to catch the first flight into NYC, which left at 6am. The flight was on time and the weather was great, thankfully. I made it to the office around my usual time and everything. Woop!
Hope you enjoyed this post and vlog! Thanks for reading and watching.
Did you see the eclipse? What did you think?