Hey guys! If any of you happen to be both Erin Condren fans and interested in promoting your EC content on Pinterest, I wanted to let you know that I've started an Erin Condren Lovers Tribe on Tailwind, and I'd love for you to join.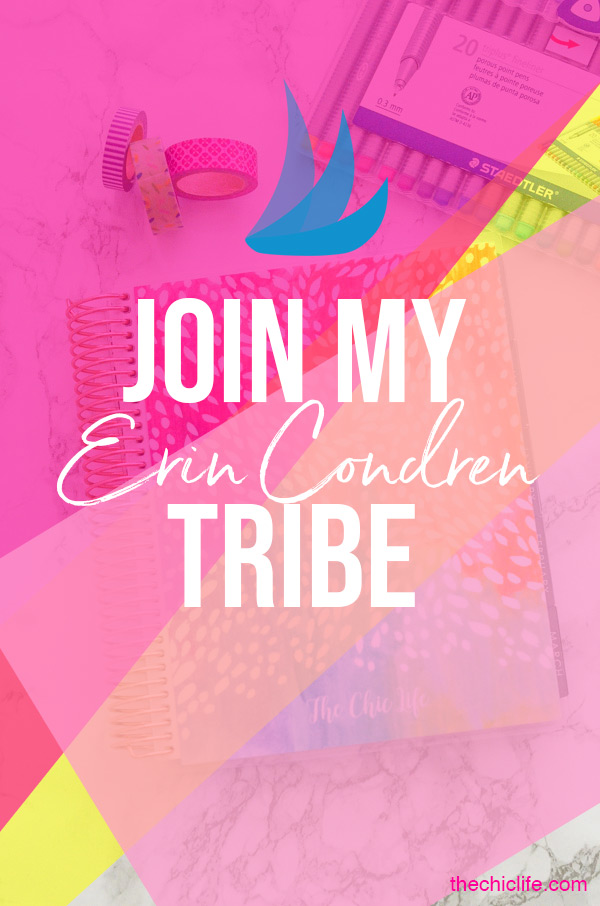 Not sure what Tailwind is? Click here to read about Tailwind and this Erin Condren tribe over on my Content Creators blog, Diana Starts
Join the Erin Condren Lovers Tribe on Tailwind
Here's the link to join the Erin Condren Lovers Tribe on Tailwind (this is my referral link)
No Tailwind account? No problemo!
You can get one month of the plus plan free with the above link. I'm not an affiliate, but this is a referral link, which will also get me a free month. Win-win! You guys know I love that.
Love EC But Not on Tailwind?
I've got you covered too, boo! I also made a non-Tailwind EC Lovers Tribe of sorts.
Squee! I made this new board for all things Erin Condren on Pinterest (it's new, so I'm still building it up, but if you're an EC it would be a great one to follow)
I've been pinning up a storm over on Pinterest, and I have some great stuff queued up (scheduled) thanks to Tailwind.
Click here for My Chic Planner Pinterest board (all TCL planner photos, tips, and ideas)
Click here for Our Chic Planner Pinterest board (a mix of TCL and other fabulous planner-related pins that I've found to share with you)
And if you're not on Pinterest, here's a link to my main Planner page where you can get to the rest of my planner content and planner-related blog posts.
***
Thanks so much for reading!