Hi friends! Things are a little hectic since I'm sort of in between homes at the moment. But, look! I've got a new What I Eat in a Day post for you! And this one is about pantry foods when you're lazy eating. You know. When you haven't gone to the grocery store, but you also don't feel like eating out. Or ordering delivery. Oh and my blog friend Stepfanie was just talking about how she sometimes gets tired of making food look perfect when real food is often messy. Does anyone remember when food diary blogs were more about what you were eating than making the food look absolutely perfectly? In honor of those posts of yore, here are some casual food photos.
Homemade Lattes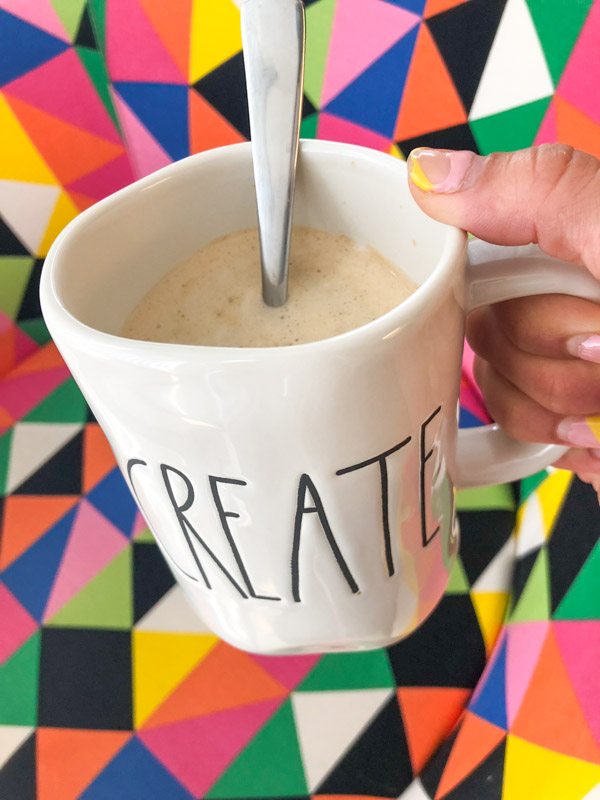 I've been enjoying homemade lattes thanks to a new Nespresso machine. Let me know if you'd like to know more about it. It's such a nice treat to start the day.
So far I've been making almond milk lattes with different flavors of Nespresso pods (is that what they're even called? lol) and a bit of turbinado sugar. Plus a dash of cinnamon.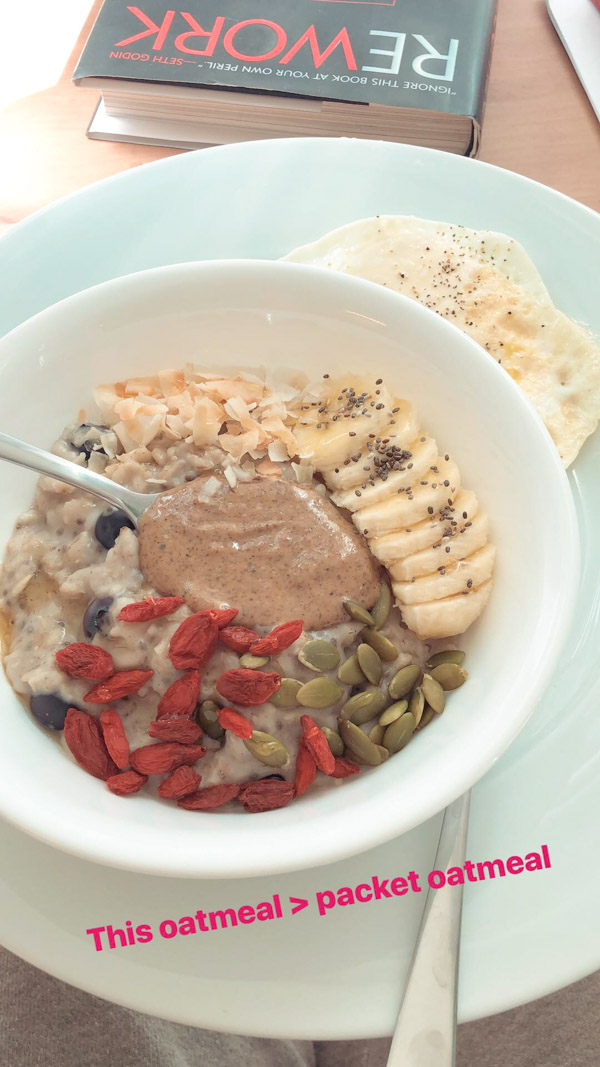 This delicious oatmeal breakfast was actually lazy and easy. I did make the oats stovetop, but I basically just went on my laptop while they simmered away and only stirred them occasionally. The part that looks hard but is so easy it's funny is the toppings. In about 2-3 minutes, I added sliced banana with chia seeds, a sprinkle of goji berries, some pepitas, and a spoonful of Nuttzo. Looks hard. So isn't. Try it! You'll take your breakfast to another level.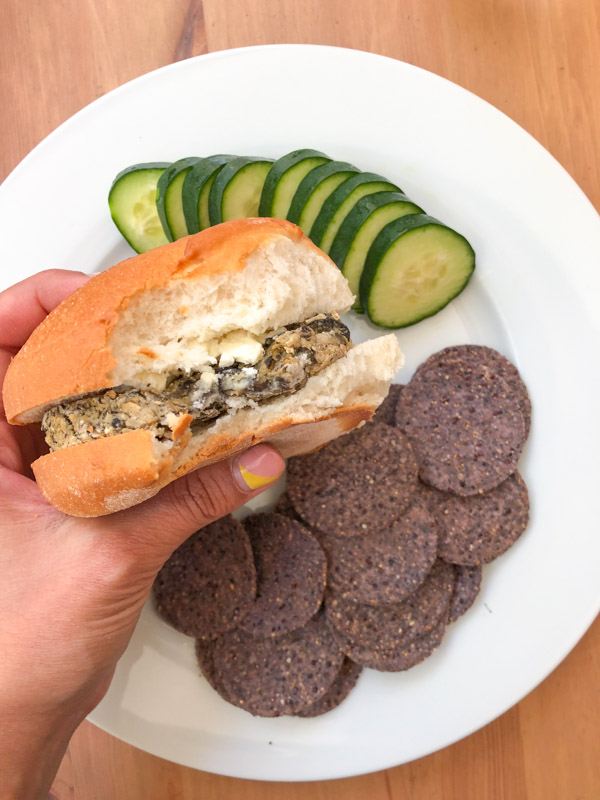 Lunch is where I was really feeling lazy. Luckily, I had Engine 2 black bean burgers and Udi's hamburger buns in the freezer. So I baked the burger and added the defrosted and halved bun for the last 2 minutes of baking to crisp it up a bit. After that, I sprinkled on crumbled feta with a dash of pepper and drizzle of EVOO. The topping was super simple but added the extra bit of flavor I wanted. On the side, I had half a sliced cucumber and some Trader Joe's amaranth tortilla chips.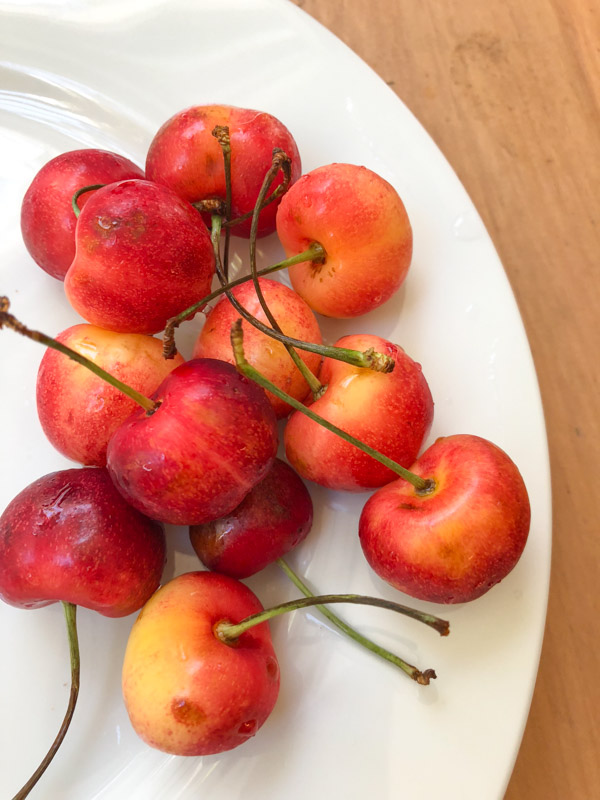 For lunch-dessert, I enjoyed some organic cherries.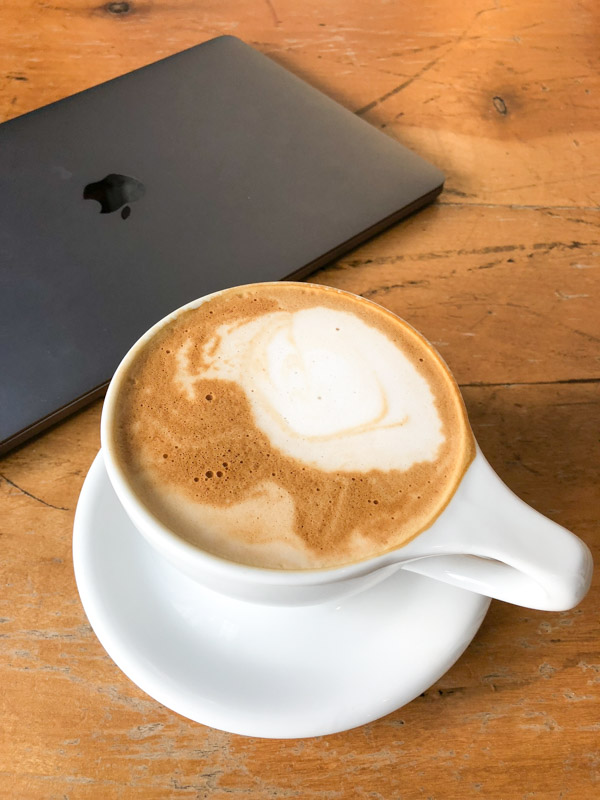 I did a working session at a local coffee shop where I enjoyed an almond milk latte (sans sugar).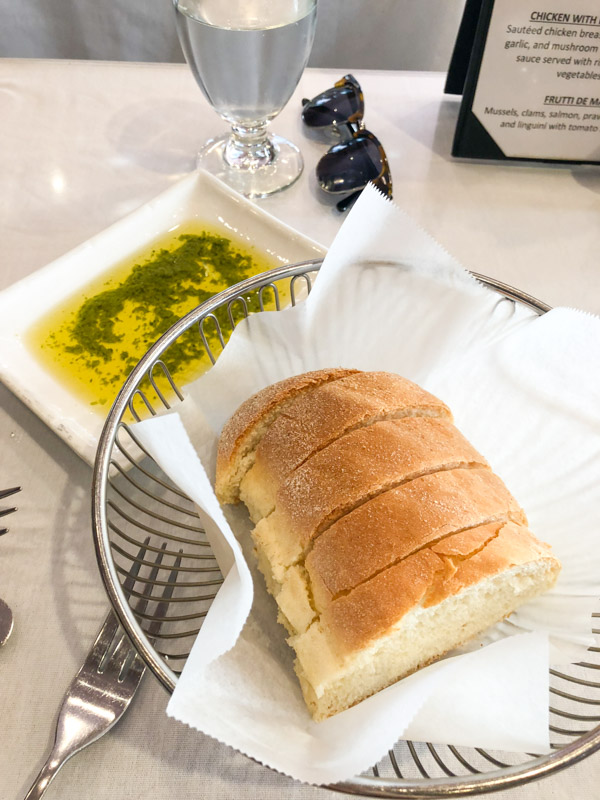 Dinner plans to get groceries at Whole Foods and cook devolved into dinner out. It happens. Went out for Italian and started with bread with olive oil and (I think) pesto.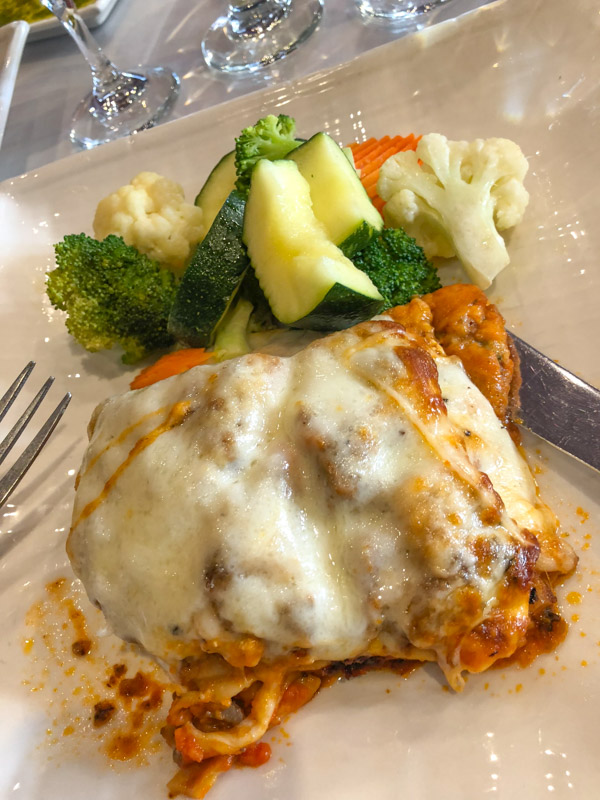 After that, I had half of this lasagna with a pretty good portion of veggies.
Is it just me, or is it hard to find restaurants that serve a good portion of vegetables with meals? This was a nice amount thankfully.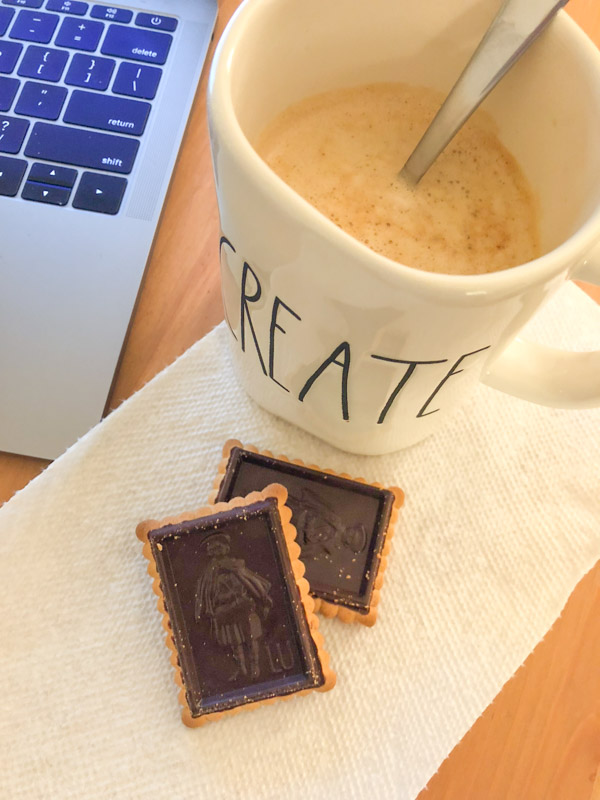 And for some late night blog fuel, I had some chocolate-topped cookies with a decaf, no-sugar-added latte.
More Food Diary Posts
Click here for more food diary posts
***
Thanks for reading! Hope you enjoyed this What I Eat in a Day post!