[nggallery id=3]
(Check out the gallery above for some photos of Bailey from puppy to now)
Bailey is our pembroke-welsh corgi and the mascot here at The Chic Life.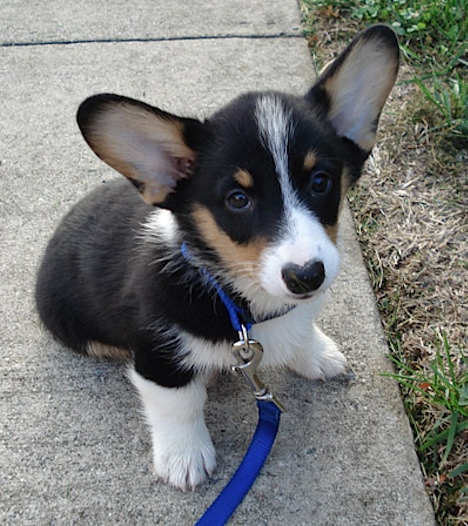 I don't know if you've ever seen corgi puppies before, but they are just the cutest little things! They look like tiny stuffed animals and are so adorable, you just want to pick one up and cuddle with it and never let go.
We got Bailey in November of 2007 and he was hands down one of the best purchases we ever made! Click here to read about the day we bought Bailey.
When Bailey was a puppy, he had the funniest walk. He didn't like stairs or step-downs/ups, most likely because of his tiny legs. Corgis are shaped similar to dachshunds. They have looong bodies with short, little legs. Unlike dachshunds, corgis have large triangular-shaped ears that typically stand up like German shepherds. Bailey's ears are extremely expressive. He puts them straight up when he thinks he hears something strange or if he's trying to listen to you.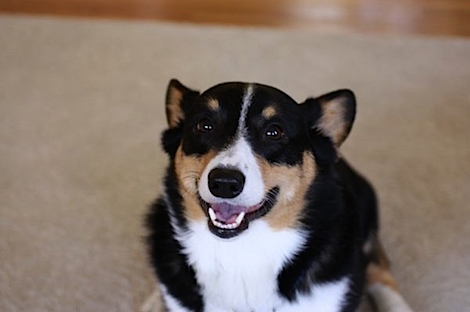 His ears go back and down when he's sad or when he's excited to see you, almost like he's saying, "Awwwwww."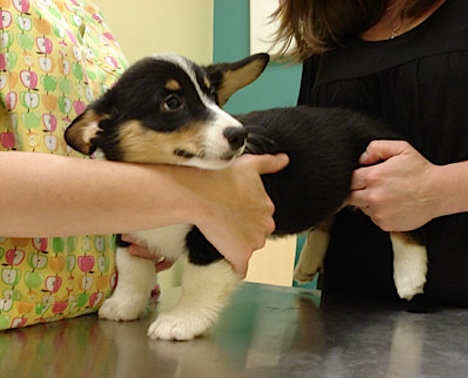 Here's a photo from his first visit to the vet.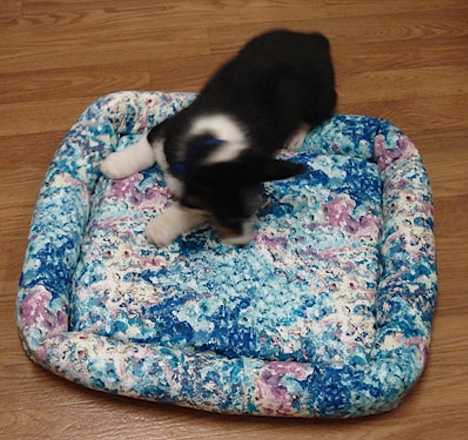 And I'm not sure what you know about corgis, but they are normally pretty calm with an occasional spazz-out session where they run around in circles like crazy little beasts!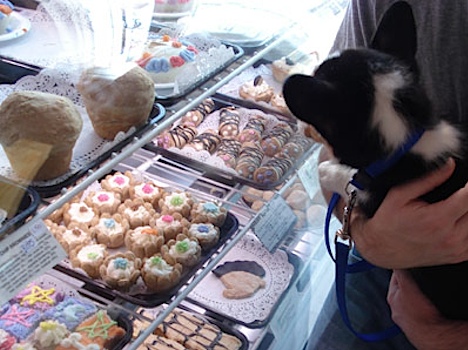 Bailey loves his treats, just like his mommy. 😉 We like to get him gourmet doggie tarts and birthday cake for special occasions.
He gets a lot of treats, too, since he's so smart. Corgis, in general, are a very smart breed. That was one of the reasons we picked the corgi breed. Bailey knows tons of tricks and has a huge vocabulary (click here to view words he knows).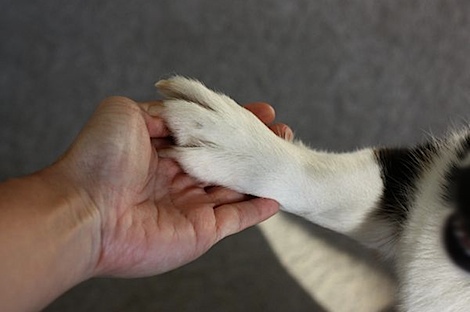 He really likes to do high-5 and throws up his paws with such enthusiasm! He can even do "give me 10". 😉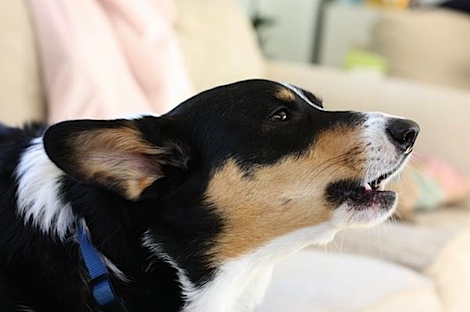 And he's also pretty good at singing.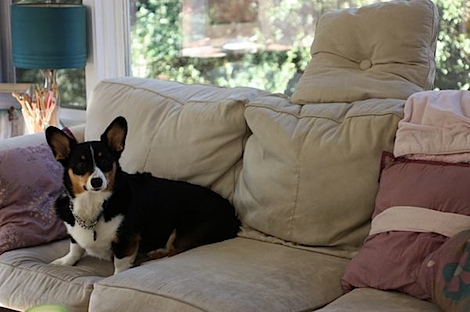 When he's not running around, Bailey also likes lounging about and napping – especially on our couches and our bed.
Training:
Bailey has never had formal training. Hubby and I have taught him everything he knows. He's pretty well-disciplined, but he's reeeally good at doing tricks.
Hungry for more? Here are a couple other random things about Bailey (will try to add photos as I find them):
Bailey looks like he's smiling sometimes. I think it's a feature of his breed.
He doesn't have a tail, so instead of wagging his tail, when he gets excited he shakes his whole butt!
He loves peanut butter and his Kong
He has a tiny stuffed animal toy called "Baby" that is nearly destroyed but for some reason, he likes to tenderly carry around the house
He likes to sleep on his back.
And here are more Bailey videos:
Do you have questions about Bailey or corgis in general? Feel free to send me a question any time (click here to go to my Contact form).