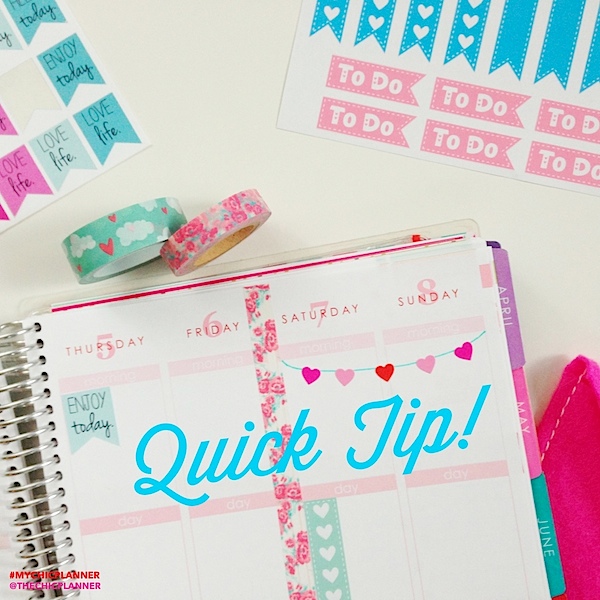 Here's a Quick Planner Tip for my planner friends out there who love to decorate their weekly and monthly spreads. I love getting cute weekend banner stickers on Etsy, but I also like to switch things up by making my own with various materials, like washi tape.
How to Make a DIY Weekend Banner with Stickers
Simply draw a curved line across the weekend days of your planner as pictured above. Evenly spread small stickers of choice across the line. I used tiny hearts from a sticker book I picked up at Target. Naturally, you could use any small sticker, like circles, stars, etc. To make the spacing pretty even, I placed the center heart first and spread the others out from there.
I just added five stickers to be decorative, but I could have added enough to spell out "weekend". Of course, you can spell out any word of choice or make a non-weekend banner, too. You could do one for a special event, holiday, etc. Use a fine-tip permanent marker to write a letter on each sticker or place a letter sticker on top of your shape sticker.
Have fun making your DIY Weekend Banner with Stickers. The possibilities are truly endless!
Click here to learn how to make a DIY Weekend Banner with washi tape.
Thanks for stopping by!
For me, soup is a year-round fave. But, there are some cold winter days when it just seems extra appealing. I enjoyed cozying up with this Spiced Cauliflower and Chickpea Soup Recipe, and I think you will too. The addition of garam masala gives it a lovely spiced flavor unlike most soups I usually make. The flavor change-up is not only fun but fitting with the season. Who knew one little ingredient could yield so much flavor. And to make things even better, you can have this soup ready in 30 minutes or less.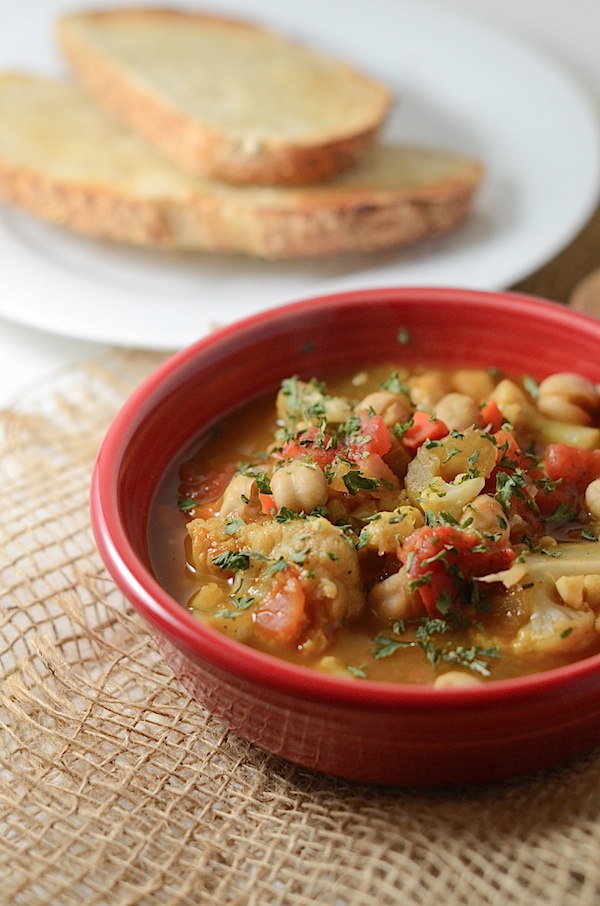 Yep, bookmark this for your next lazy night. Most of the ingredients can be grabbed from the pantry, and you can make things even easier on yourself by picking up some Trader Joe's mire poix if you don't feel like chopping up the onion, celery, and carrot yourself. It's one of my new favorite time-savers for post-long-work-day meals. Freeze the leftovers in individual serving containers for even easier meals later.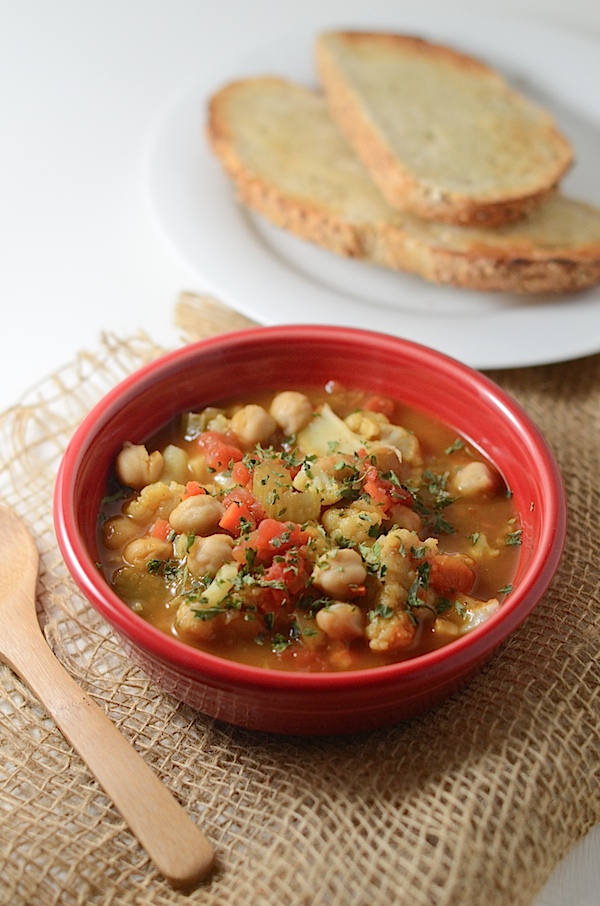 Spiced Cauliflower and Chickpea Soup Recipe
This Spiced Cauliflower and Chickpea Soup Recipe makes for a light but flavorful dinner and is perfect for a cold, winter night. The simple addition of garam masala gives the soup a beautiful, spiced taste. Serve with toasted whole grain bread. I'm currently loving the multigrain sourdough from Trader Joe's.

*Vegan, Vegetarian*
Author:
Diana of thechiclife.com
Ingredients
1 tablespoon olive oil
1 medium onion, chopped small
2 stalks celery, chopped small
2 large carrots, chopped small
½ large head cauliflower, cut into about 1 inch florets
2 cloves garlic, chopped small
1 teaspoon garam masala
½ teaspoon shallot salt (or sub onion salt)
1 box vegetable broth
2 cans chickpeas, rinsed and drained
1 15-ounce can diced tomatoes with juices
chopped fresh parsley, optional, for garnish
Instructions
Pre-heat a large pot over medium heat. When ready, add olive oil, onion, celery, and carrots. Cook, stirring frequently, until onions are translucent, about 5 minutes.
Add cauliflower and cook 5 minutes, stirring occasionally.
Add garlic, garam masala, and shallot salt, and stir together until garlic is fragrant, about 60 seconds.
Add broth, chickpeas, and tomatoes. Bring to a boil and reduce to simmer. Cook until flavors have combined and cauliflower is tender, about 5-10 minutes.
Garnish with parsley and serve.
Notes
Note: Looking for a shortcut? Pick up a mire poix from Trader Joe's – pre cut onions, celery, and carrots for about $3.
Hope you like this Spiced Cauliflower and Chickpea Soup Recipe. Thanks for stopping by!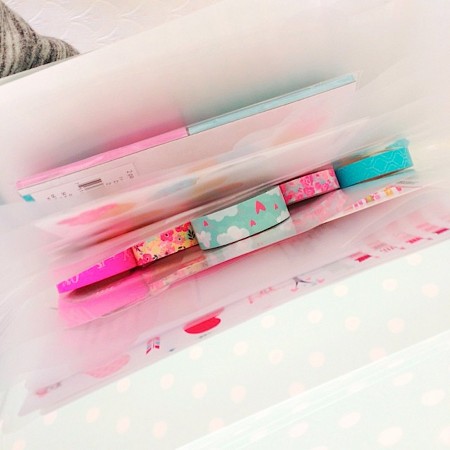 Hubby and I take frequent weekend road trips to see family. This is great since we get to spend lots of quality time with them, but it can make planning a little more challenging for me. I've come up with a couple things that have helped make planning while traveling easier for me, so I…