I know you guys know I like my noodle bowls, but this week, I've been feeling something else – noodle soup! And by the way, is it just me, or do the words "noodle soup" conjure up memories of Joey on Friends? "Mmm…soup…I mean noodle soup! I mean soup!" Oh Joey…Keep reading for my Whole Health Noodle Soup Recipe
*VIDEO* Immunity Boosting Noodle Soup Recipe
Here's a variation of this recipe in video form!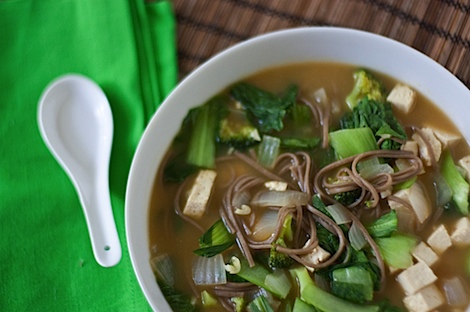 I've been a bit under the weather this week, so I've had a big, hot, comforting bowl of noodle soup every day for lunch this week so far.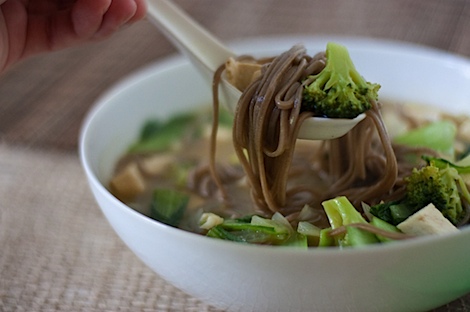 I love them because they're so easy to throw together and taste great. They even use a lot of pantry ingredients (boxed broth, dry noodles, long-storing tofu, and you could probably use frozen vegetables, though I prefer fresh).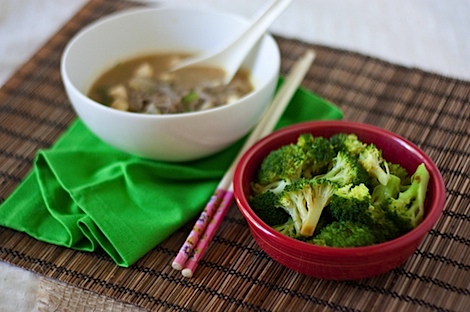 I've made a few variations this week – all using tofu because it was easier to cook than meat since I basically just warmed it through in the last couple minutes of cooking. But, you could easily cook chicken, etc. in the broth, or even saute it in a separate pan and add it to the soup (or even serve it on top!).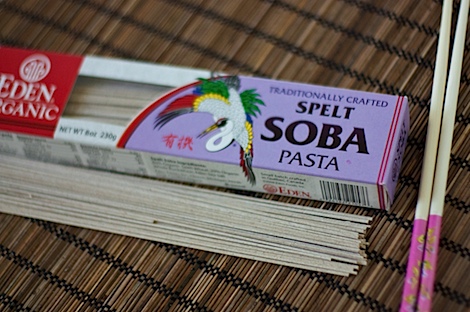 Today I tried a new type of noodle – spelt (love!) soba. I thought they were really good, not that they were all that different from other soba (or even udon) noodles. I've found the Eden Organic brand noodles to be a bit thicker than some others, so they take about twice as long to cook and will yield a different texture. There are other brands that cook faster if you're in even more of a rush. Honestly, I usually just buy whichever one is on sale.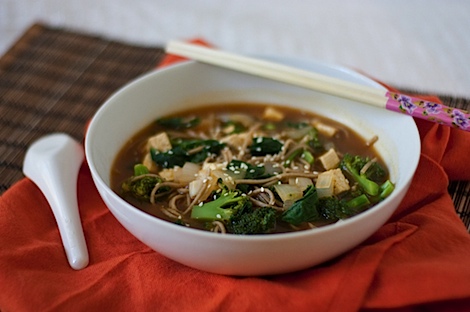 Print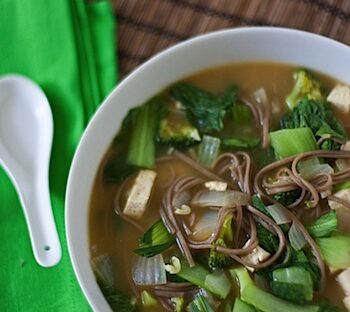 Whole Health Noodle Soup Recipe
Author:

Prep Time:

5 mins

Cook Time:

15 mins

Total Time:

20 mins

Yield:

1

1

x
---
Description
One big bowl of noodle soup is sure to comfort a sore throat, warm you from the inside, and just make you feel better overall. But, you don't need to be sick to enjoy this dish. Noodle soup makes a great light lunch or dinner when you want something small, stress-free, and/or quick.
Overall cook time will depend on how long your noodles take. The ones I used for this recipe cook in 8-10 minutes, so adjust cooking time as needed.
*Vegetarian* *Vegan*
---
1 1/2 cups

broth (vegetable – or chicken if you want to go non-vegetarian/non-vegan)

1/2 cup

water (or just use more broth)

1/2

a bunch of soba/udon noodles

1

–

3

cloves garlic, chopped

1/8

–

1/4

cup onions, chopped

1/2

–

1

cup broccoli florets, cut into small pieces

1/4

–

1/2

cup fresh baby spinach

1/4

–

1/2

cup tofu

1 teaspoon

– 1 tablespoon soy sauce
fresh cracked black pepper
sesame seeds, optional
---
Instructions
Pour broth and water into a small/medium pot and bring to a boil.
Add onions and garlic. Add noodles, gently pushing dry noodles into the broth. Set timer for recommended cook time following package. Note: The package I used had a cook time of 8-10 minutes
With 4 minutes left on the timer, add broccoli and stir into soup.
With 2 minutes left on the timer, add spinach, tofu, and 1 teaspoon soy sauce.
Cook until spinach is wilted and tofu is warmed through (this should be done in the 2 minutes remaining on the timer). Taste test and add additional soy sauce for more of a salty flavor and add pepper as you like.
Pour into a large bowl. Garnish with sesame seeds, if you want. Serve and enjoy.
---
Notes
Note: The noodles I usually purchase are typically packaged with three "bunches" in one package. I usually use about 1/2 a bunch for one serving. This is about 1/4 to 1/2 inch diameter worth (hold in one hand to measure).
Recipe Card powered by
More Great Soup Recipes to Check Out
Click here for more soup recipes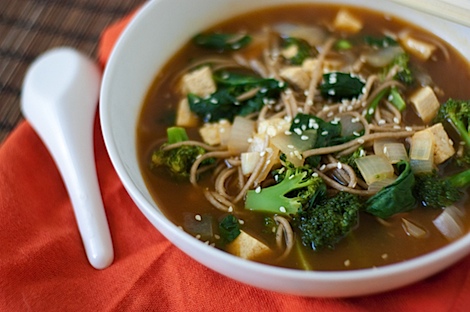 Dear noodle soup, I love you. <3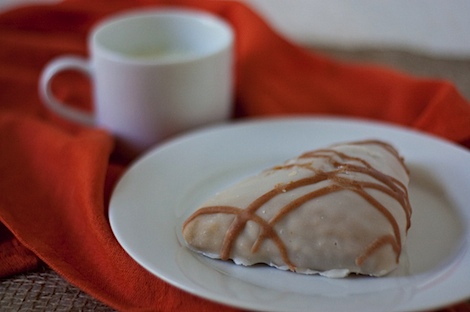 Hubby brought home a snack for me today – a pumpkin scone from Starbucks. I really liked the flavor, but thought the icing was a little overwhelming in sweetness levels. I prefer how they do the icing drizzle on their cinnamon scones. Anywho, I'd really like to try to make some pumpkin scones from scratch some time. They'd be a great brunch item for this time of year.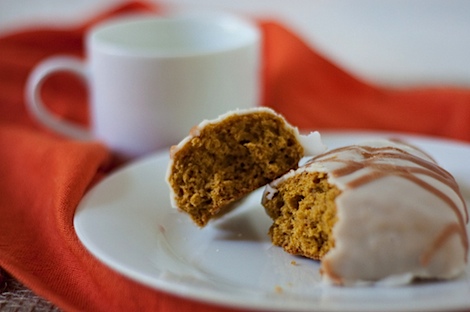 But uber-sweet or not, I thought the scone was very thoughtful. 🙂 Thanks hubby!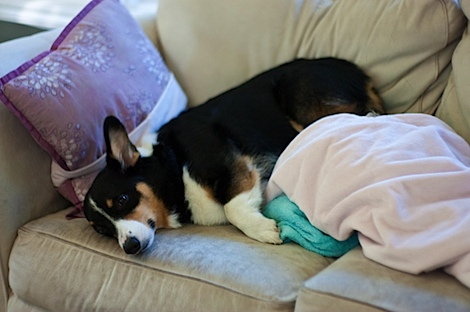 And one more photo I had to share from today – I found Bailey lounging on the couch just like this earlier today. I think his butt is about one foot higher than his head. Silly boy!
***
Thanks so much for reading guys! Want to read TCL more easily? You can get free updates by clicking here.
***
Reader question: What's your favorite type of noodle? Whole wheat spaghetti, regular angel hair, spelt soba, udon, ramen…?
Here's a shareable graphic in case you want to share this with your friends or loved ones: