As in…leading a zumba class solo! More on this in a minute.
I'm trying to catch up from where I got behind from this weekend's housewarming par-tay!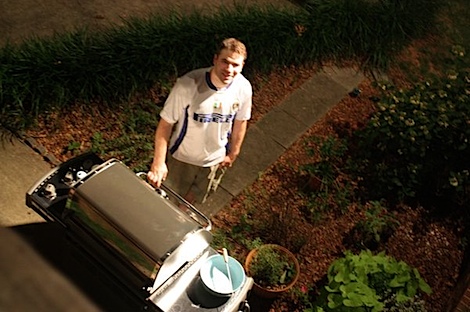 Hubby has turned into a cooking machine thanks to our new(ish) grill!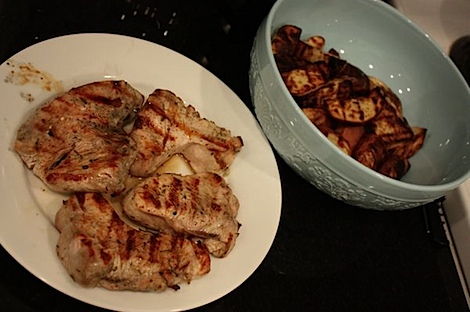 Yesterday, he whipped up a fabulous Bon Appetit recipe – lemon rosemary turkey with grilled red potatoes. I've been subscribing to Bon Appetit for the last few months now but haven't tried any recipes. I tend to do this with my cooking books and magazines. But, no more! I'm making an effort to start USING these wonderful recipes at my fingertips.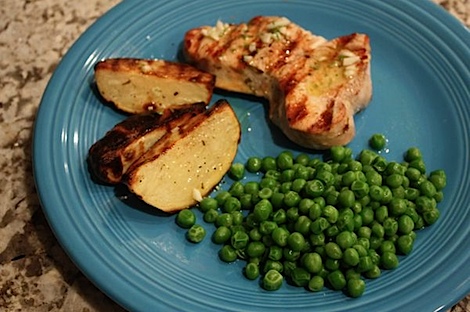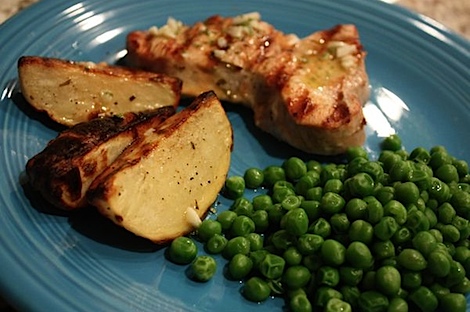 He forgot a veggie but luckily I had some frozen peas to cook quickly in the microwave.
Ya'll – this recipe was fabulous! The turkey was simple but wonderful and who knew grilled potatoes were so deeeelicious? I'll definitely be making this one again! Thanks Bon Appetit!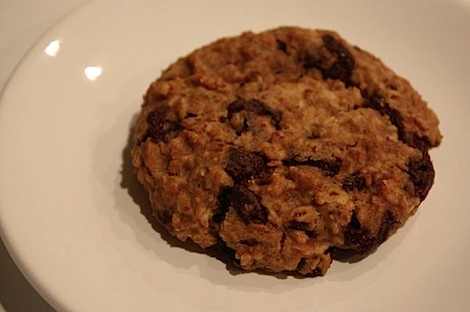 He even picked up cookies for us – WW Chocolate Chip (vegan)!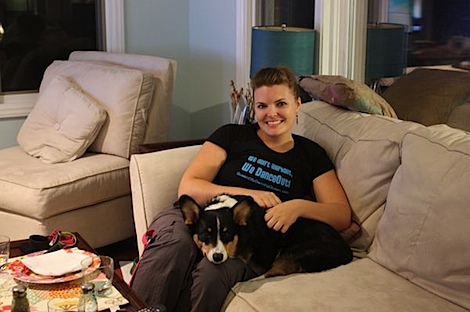 We even had a special guest – Megan! We had a Drop Dead Diva date night to watch the episode I recorded from Sunday. Does any one else watch that show!? Can you believe Tony's secret?? Gah! (don't worry, I won't spoil it for any one who's not caught up).
***
Fast forward to today…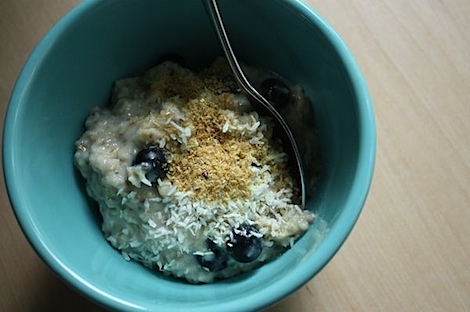 Breakfast = Farmer's market blueberry oats.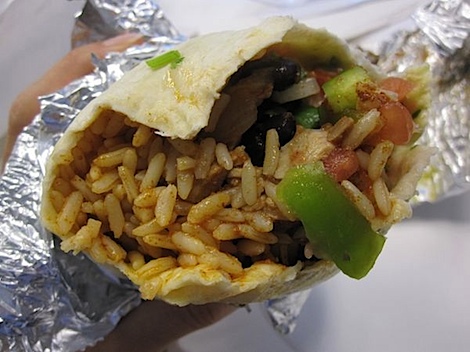 Lunch = Braised chicken (medium spicy) burrito with black beans, rice, bell pepper, pico de gallo, gaucamole, and extra cilantro.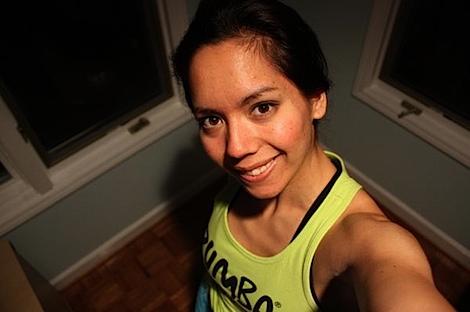 Post-work…I led my very FIRST ever ZUMBA class SOLO!!! Yes, I led a whole class by myself and wow was it fun! I couldn't have asked for a better group of participants (some girls from a company who will potentially sign up for a private class). They were so fun, had lots of great energy, and even sang along with some of the songs with me!
I was so nervous before, but I felt great afterwards. 🙂 Yay zumba!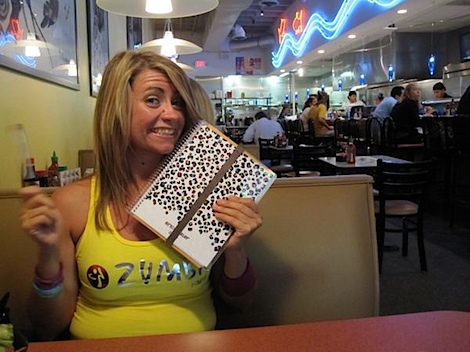 I went out for sushi with Erica who was at my class evaluating me so we could talk about class and how it went.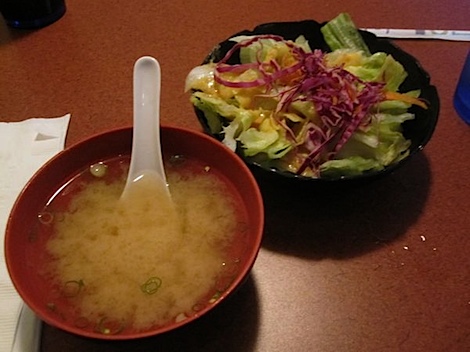 Miso soup, salad w/ ginger dressing
(plus tempura zucchini)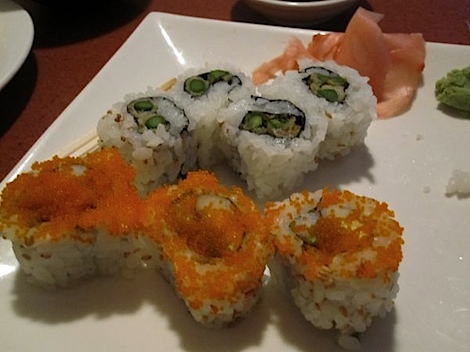 Cali roll with masago and a tempura asparagus roll.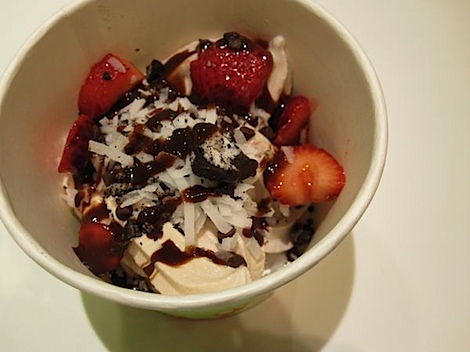 And a chocolate strawberry frozen yogurt concoction for dessert: cookies & cream and ferrera roche for my yogurts. Toppings = cooconut, oreos, mini chocolate chips, strawberries, and chocolate sauce.
Don't worry, I was sure to pack one up to take home to hubby.
What's your current fave workout song? Tell me what your workout is that goes with the song you love! 🙂
0