So, my lost photos from last week have magically reappeared on my camera.  I'm not sure what's wrong with it.  It's like it chooses which photos it wants me to download or something.  I'm completely puzzled by it and the worst part is that this dysfunctional camera is not helping my daily posting.  Hard to post something from one day when you can't get to the photos.  Anywho, I'm quite a bit out of order now, but figured I'd go ahead and talk about the fun day I had yesterday.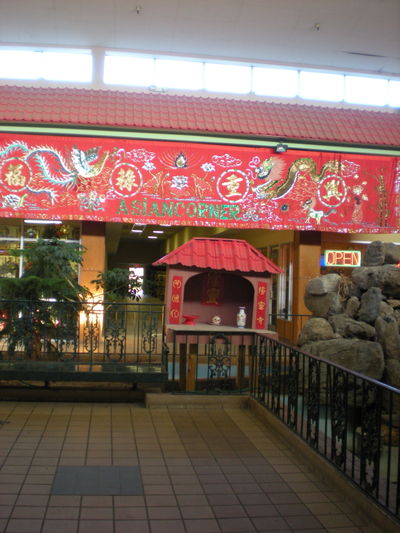 My foodie friend, June, met up with me and another friend Susan for a day of Dim Sum in Chinatown.  
I have to say, it was pretty nice having a translator, for once.  June is Chinese and speaks fluent Cantonese and was able to order us the
good
stuff.  I'm so jealous…I kinda want to get Rosetta Stone, but for Mandarin.  I would
love
to know how to speak Mandarin!
We ordered some of my faves: roast pork bun, chinese broccoli, shrimp dumplings, and rice-stuffed lotus leaves.  Thanks to June, we also tried some new stuff, including: 
chrysanthemum tea
, chicken feet, and a new fave of mine – beef-flat-noodle (dry).  I'm not sure about the chicken feet, but would be willing to give them another go next time.  Either way, as always, our Dim Sum was
delish
.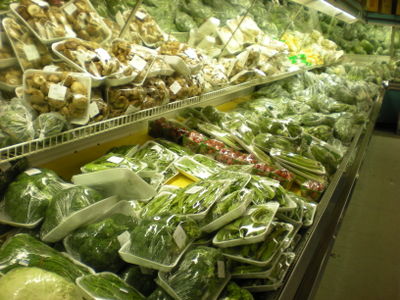 Next, we said goodbye to Susan, who had to take off for some errands, and June and I hit up the Asian market.  They had a
ton
of interesting veggies that I'd never seen or even heard of before.  June's father owned a restaurant, so she was pretty familiar with most of the ingredients and patiently explained what they were, how they were cooked, what types of meals you could put them in, and how they tasted once they were prepared.  I'm trying to talk her into having an Asian-cooking night so we can actually play with some of these unusual, but fascinating ingredients.  I'll keep you posted on how that goes.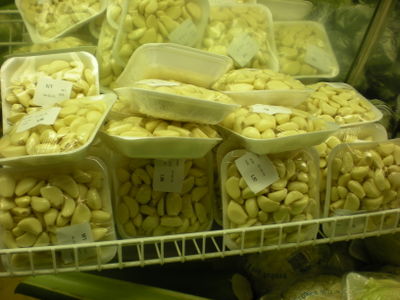 I picked up a packet of garlic cloves while we were on the produce aisle.  I'm hoping to make one of those 40 cloves of garlic chicken dishes some time this week, so this will make life easier…at least for that meal.
June picked up an armful of fresh veggies and herbs for a soup she was making later.  I just love fresh herbs and they smelled so fragrant!
She also picked up some cooking wine for her soup for later and we walked the aisles a bit more, browsing around.  At some point, we realized that we forgot to get sesame balls from Dim Sum – sesame balls are a favorite for both of us.  So, after we checked out at the Asian market, we headed back to Dim Sum for our dessert.
June and I were both happily surprised to see the sesame balls were made with red bean paste.  It seems like most sesame balls we've both had lately are made with the yellow paste, while we prefer the red.  Yum!
Finally, we headed to another shop in the plaza to get a drink for the road.  At first, we intended to both get
bubble teas
, but when June spotted
Sugar Cane Juice
on the menu, she ordered one of those.  I, myself, had never heard of such a drink, but was fascinated with the process involved in making one.  A piece of sugar can is run through a machine, which presses the cane flat and squeezes out the juice, which drips through the front of the machine and through a sieve.  A second cane is run through, and then, a wedge of orange is sandwiched between the two canes and run through the machine.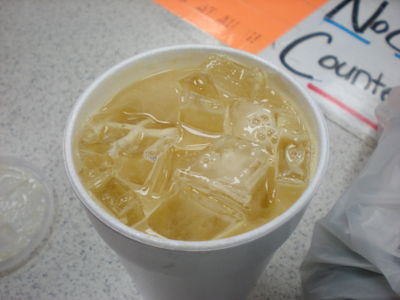 After a quick sample of June's drink, I decided to go with the sugar cane juice, too.  It was so good and refreshing!  It was sweet, but not too sweet.  It tasted kinda like sugar-water with a hint of citrus.  It was delicious and a made the ride home a little sweeter…
literally
!
Thanks June and Susan for the fun day!